Our daily lives and experiences have become entirely digitized, so much so that even our bodies became modified. It is not just our gaze that was transformed by the continuous use of various devices - it is our movement, and the position of body parts which have changed as well. That being said, humans are practically turning into cyborgs, while a number of different mutations are happening in the distant, hidden corners of rapid technological growth.
An artist dealing with the ever-changing nature of the human body in the digital era is Patricia Piccinini, who expresses herself through different media, yet she is best known for her odd anthropomorphic sculptures. In order to present her works, the ARKEN Museum of Art in Denmark decided to present her solo exhibition titled Patricia Piccinini – A World of Love.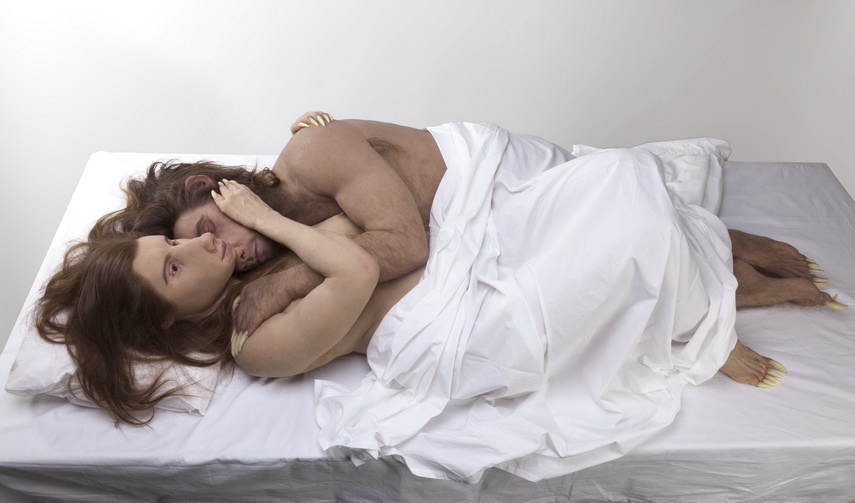 The Hybrids of Patricia Piccinini
Patricia Piccinini came to prominence on the global scale for her sensuous installations which are a result of the intersection of natural sciences, feminism and science fiction. The narratives she constructs are based on the satirical interpretation of Darwinism in contemporary terms and are centered on the relations between mutated humans and humanized machines.
Through her work, issues of climate, (co)existence, and technology hover, as well as themes of empathy and reproduction concepts largely compromised by dominating the political matrix of capitalism. Namely, Piccinini explores the notion of emotional relations in an era when the natural and the artificial connect in new and often unpredictable ways.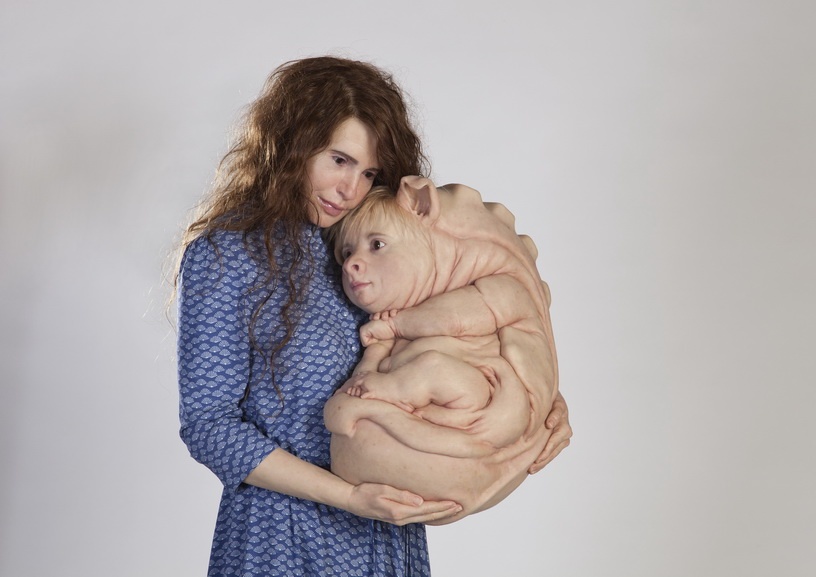 Lessons of The Future
The work titled The Welcome Guest (2011) features a realistic furry creature with long, sharp claws standing in a bed of a little girl. The situation sounds frighting; however, the creature and child share mutual sympathy and tenderness.
On display will also be Piccinini's signature 2017 work called The Struggle, which recently became part of ARKEN's collection.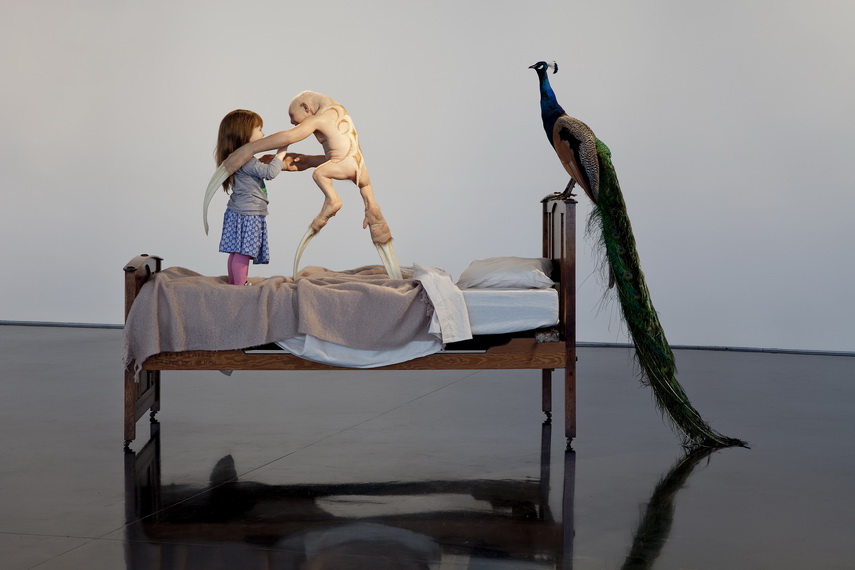 Patricia Piccinini at ARKEN
The upcoming exhibition at ARKEN will be the artist's first solo show in the Nordic context, and it tends to unravel different layers of her multimedia practice. Although Piccinini operates with realistic, yet disturbing imagery reminiscent of the sci-fi genre, she is indeed questioning the destiny of the mankind in the day after tomorrow, especially the concepts of being and belonging.
Piccinini's hybrid creatures do not leave the beholder indifferent; rather they pose questions about the thin lines between different species living on Earth. The artist goes beyond the facelessness of digital communication and creates spaces in which the possible life-forms of the future develop new forms of emotional interaction.
Patricia Piccinini – A World of Love will be on display at ARKEN in Ishøj, Denmark until 8 September 2019.
Featured image: Patricia Piccinini, The Young Family, 2002. Photo Graham Baring. Courtesy the artist; The Avian Trilogy (Twelve eggs at rest), 2018. Courtesy of the artist, ARKEN.