For Amsterdam based artist Paul du Bois-Reymond (who shares his name with a 19th century mathematician from Germany), it is all about abstract imagery and the creation of mysterious and almost insanely detailed scenarios and visual structures. His etchings and drawings are just so meticulously executed that they simply leave us mind-boggled, with an unclear idea of what we saw - only the sensation that it was powerful. Paul du Bois-Reymond's is a world where typography undergoes a unique process of abstraction, inspired by the most different sources of creativity. The artist's latest works are to be put on view at Soest's art is just a four letter word showroom, and it is an exhibition you don't want to miss.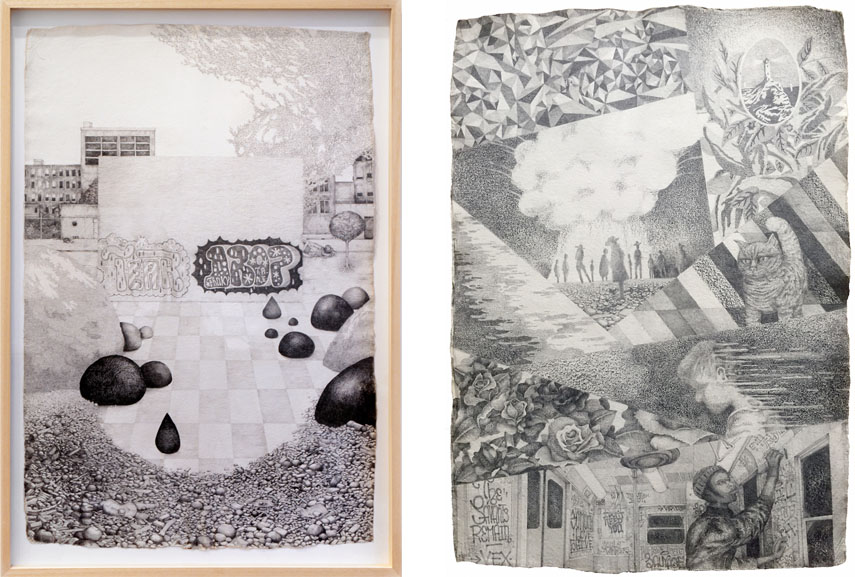 Age of Love
In Paul du Bois-Reymond's Age of Love, shocking and unexpected things happen. Life gets fragile, fears remain ever-present, cities are taken over by chaos, but also nature. Everything is black, white and shades of grey; it's a play of contrasts, you see, but not of colors, but of things, events, even people. It's the scenery and situations we see everyday, only re-imagined, as if coming from someone's nightmare, or a very rich imagination. It's all real and surreal at the same time, like the feeling itself: simultaneously familiar and completely unknown. It is the apocalypse which, strangely enough, gives away a sense of hope, maybe to tell us that not all is lost, we only need to take a better look.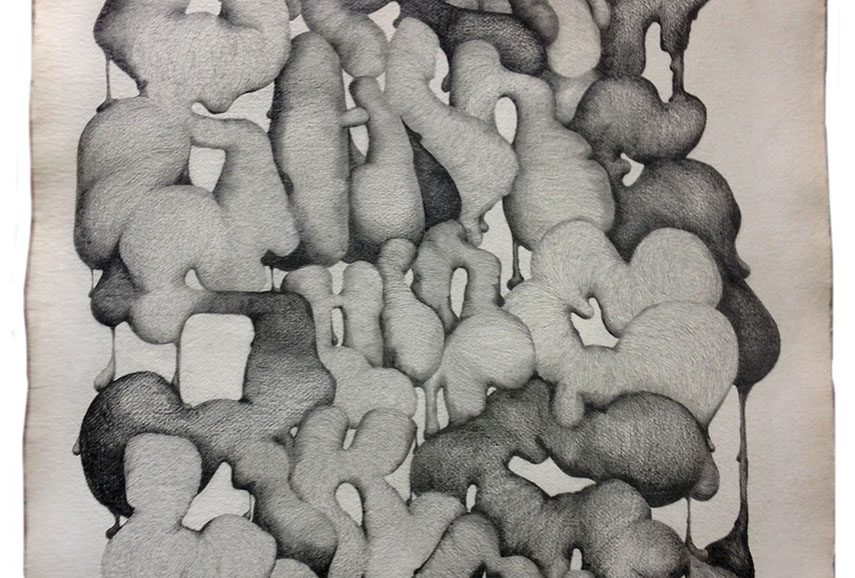 Etchings of an Apocalyptic Complexity
Indeed, when you do take a better look, you realize Paul du Bois-Reymond's dedication and great attention to detail. A marvellous graphic designer, he references everything from NYC graffiti writers to various visual cultures, vinyl records (which he also designs himself, within his graphic design collective called Our Machine), typography, semiotics, semantics, even the etching masters like Rembrandt and Hogart, but also from the work of his father, Burkhardt Soell. With him, he explored the wonders of the drawing medium through a joint project on a special book, for which he executed works on stamp-sized pieces. As they grew bigger in size, Paul du Bois-Reymond's artworks gained quality as well, as they became more layered, intriguing, intimate yet at a safe distance.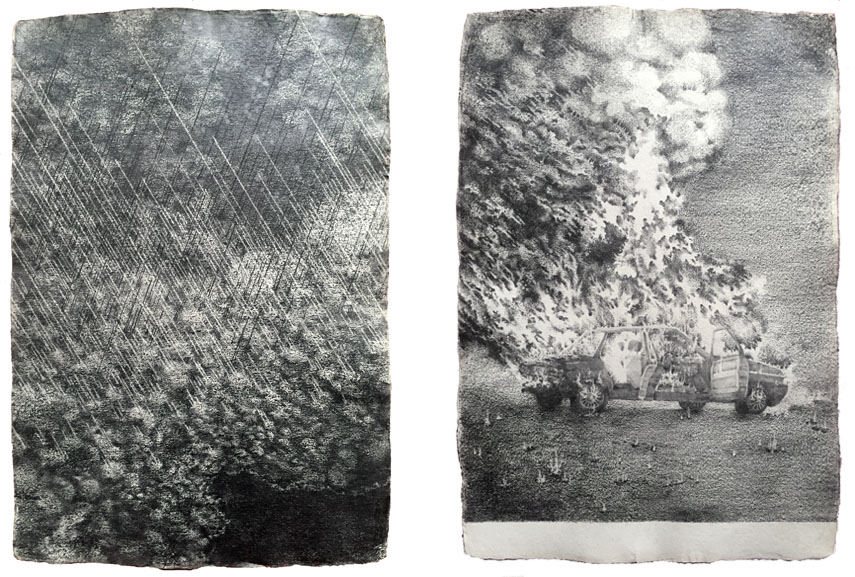 Paul du Bois-Reymond Exhibition at art is just a four letter word
Paul du Bois-Reymond is an artist free of color, one who appreciates melancholy, patterns, snapshots, surreal structures and complete disorder of things, people, thoughts. His works on paper reflect his talent in the most engaging of ways, leaving a poignant impression with his viewers, turning them into admirers in no time. Age of Love, an exhibition of new works by Paul du Bois-Reymond, will be on view from December 19th 2015 at the Partisan Creative Corner, the showroom of art is just a four letter word in Soest, Germany. You can see the show until January 15th 2016.
Featured image: So Much Love To Give. 107x72cm. All images courtesy of art is just a four letter word.