During the 1960s, an entirely new generation of artists appeared willing to experiment and search for different means of expression. Among them was Paul McCarthy, whose radical performances at the time were too shocking. Throughout the time, the artist produced sculptures, installations, photography, and videos while remaining equally uncompromising and bold by critically articulating the notion of freedom, body politics, and politics in general.
The medium he also frequently used was drawing, and that rarely analyzed aspect of his activity will be explored in the upcoming exhibition Paul McCarthy: Head Space, Drawings 1963–2019 at The Hammer Museum. The first expansive U.S. survey of McCarthy's drawings and works on paper will once again underline his persistence as a devoted social commentator.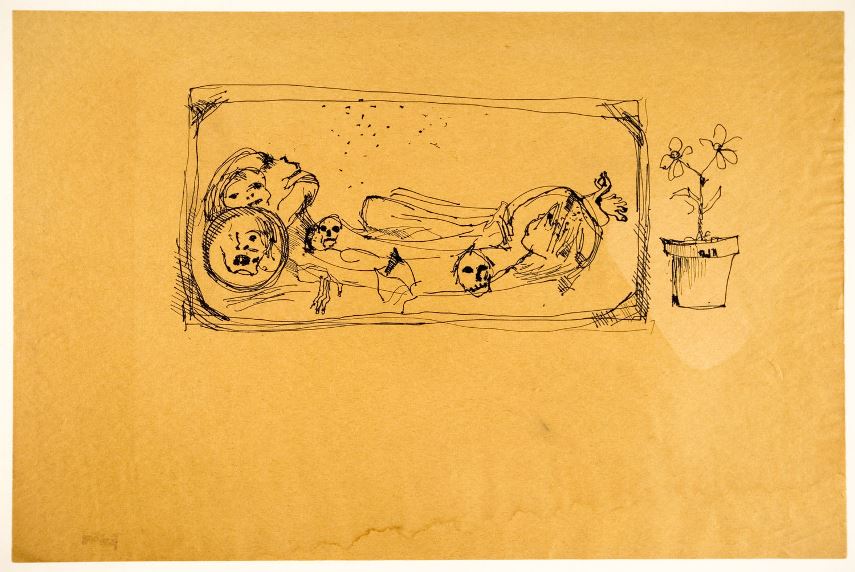 The Significance of Drawings in Paul McCarthy's Lasting Practice
Upon a closer look, Paul McCarthy's drawings share the same aesthetic as his works expressed through other mediums, questioning the themes of death, sex, violence, politics and humor, and including various references from art history and popular culture.
The drawings produced in thematic cycles are depicting figures and symbols coming from comic books, Disney, soap operas and Hollywood in a deranged fashion; by presenting those characters in that manner, McCarthy indicates a culture of violence and toxic masculinity imposed by the American mass media and consumerism.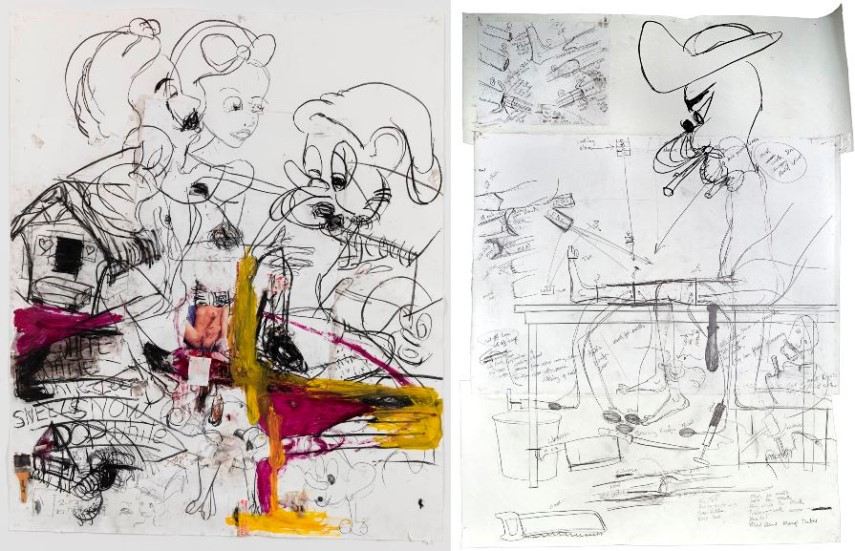 The Installment
Over six hundred works on paper spanning from charcoal, marker, and collage, to the more unconventional materials such as ketchup and peanut butter, will be on display. These works will reflect McCarthy's process and the way he perceives drawing practice as a way of thinking.
The drawings are incorporated in McCarthy's performances since the 1970s most often as part of an action, while in recent years drawing in character became the core of his video performance projects. The selection of drawings produced in character outside the video performances was made by the artist and his actors in costume among the props and simulacrum of his film sets.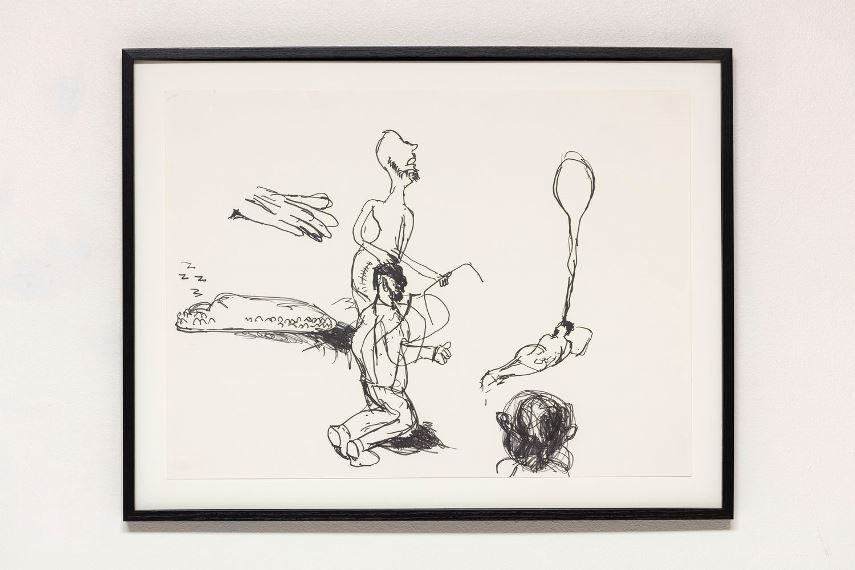 Paul McCarthy at The Hammer Museum
The Hammer public programs will host a conversation between Paul McCarthy and the curators, as well as exhibition guided tours led by local artists, critics, and academics, while an illustrated catalog including essays by Aram Moshayedi, Bruce Hainley and Catherine Damman, and an interview between Connie Butler and Paul McCarthy will accompany the exhibition. The show is jointly curated by Aram Moshayedi, and Connie Butler, with the assistance of Ikechukwu Onyewuenyi, and Nicholas Barlow.
The visitors will also have a unique chance to see a selection of the artist's videos and films at the Billy Wilder Theater during the exhibition.
Paul McCarthy: Head Space, Drawings, 1963–2019 will be on display at the Hammer Museum in Los Angeles from 2 February until 10 May 2020.
Featured image: Paul McCarthy - Ron Benom, Hospital, 1992. Marker on paper, 22 × 30 in. (55.9 × 76.2 cm). Courtesy of the artist and Hauser & Wirth. Photo: Fredrik Nilsen. All images courtesy The Hammer Museum.