The 1970s phenomenon of Conceptual art insisted on the democratization of art, the deconstruction of inherited patterns and the introduction of an entirely new paradigm of media. The movement was quite heterogenous and it encompassed various approaches and practices, one of them being performance art. The artists used their bodies a central medium for exploration of social and political issues; some of them followed the steps of Yves Klein or Carolee Schneemann, meaning that they literally used their bodies as canvas. One of them is Paul McCarthy.
Although his artistic practice evolved over the decades, the reason for mentioning his early performances is the fact his entire oeuvre is interwoven in performativity. McCarthy devotedly criticizes the intersection of American consumerism and popular culture (comics, soap operas, Disneyland, etc.), yet his approach is shaped by the experiences of the European avant-garde of the seventh decade of the 20th century (for instance, Joseph Beuys and the Viennese Actionism). All of the mentioned tendencies and references hoover through his recent works about to be on display within McCarthy's solo exhibition at Xavier Hufkens Gallery.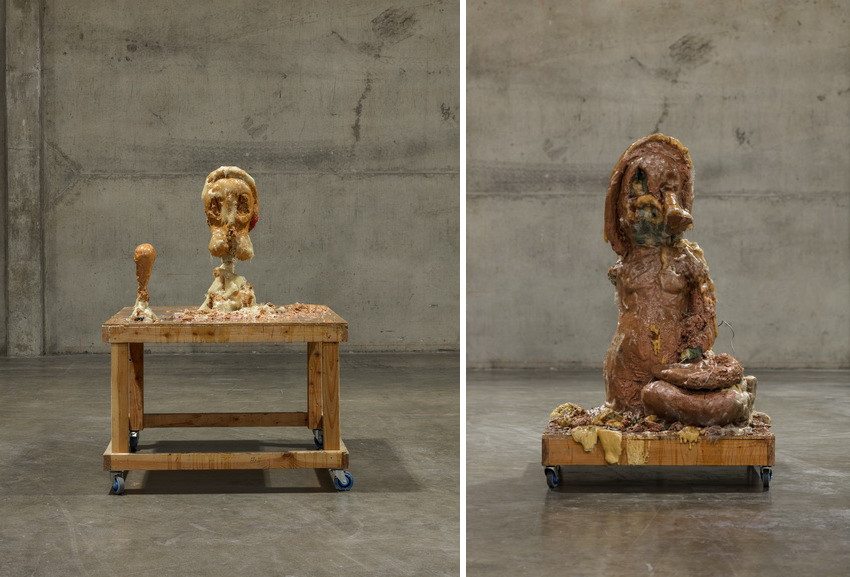 Apocalypse Now
The selection of Paul McCarthy's sculptures, paintings and video works made in recent years will underline his dissatisfaction with the current social and political order in American which undoubtedly reflects on the global landscape. By plunging into cynicism and by embracing disturbing imagery, McCarthy tends to dissect the dominant visual codes based on the ideological hypocrisy and social dismay.
The exhibition is practically centered on the works from three important video performance installations made in the last two decades such as CP (Caribbean Pirates), WS (White Snow) and CSSC (Coach Stage Stage Coach) / DADDA (Donald And Daisy Duck Adventure).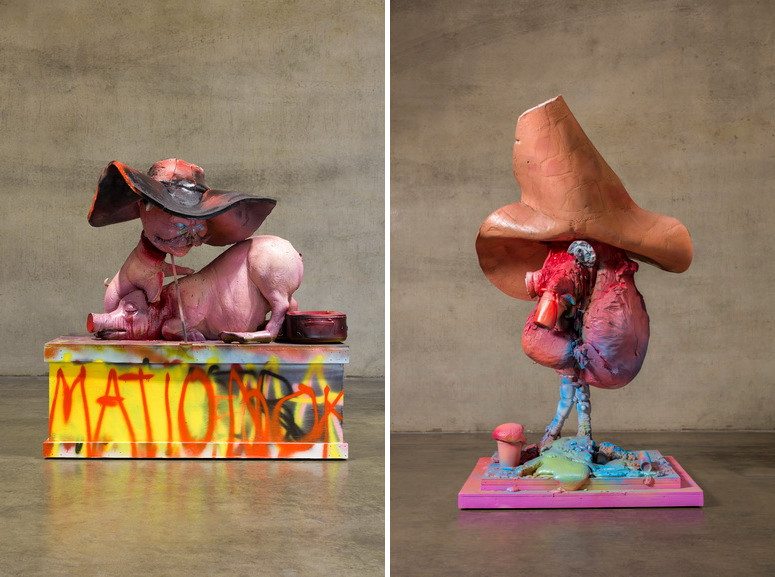 About The Works
Namely, McCarthy released new groups of works from Caribbean Pirates series (inspired by Disneyland's the Pirates of the Caribbean amusement park ride), and those are Captain Ballsack (2001–2018), Piggies (2006–2018) and Paula Jones (2007–2018); all of these sculptures are functioning as bizarre constellations in which political figures participate in sexual practices.
On the other hand, there is a group of dwarves covered with resin, foam, and polyurethane which emerged from White Snow. These works reflect how McCarthy shapes his works by engaging classical processes of modeling as well as elements of disruption, manipulation, and distortion. From the same series, two large-scale paintings will be on display; they are made in a similar fashion - traditional painting techniques are combined with explicit collaged materials and three-dimensional objects.
Both CSSC and DADDA video performance installations were made between 2014 and 2017 and are based on the imagery of American West appropriated from Hollywood Westerns and their archetypal narratives. These video pieces are featuring dystopian societies deployed of all legal moral and religious constraints; they will be followed by a series of photographic works.
The last, but not the least piece on display will be a towering assemblage titled Oval Office (2015–2019); this work functions similarly like CSSC and DADDA since it criticizes the myth of the Wild West and its role in the shaping of America's national identity.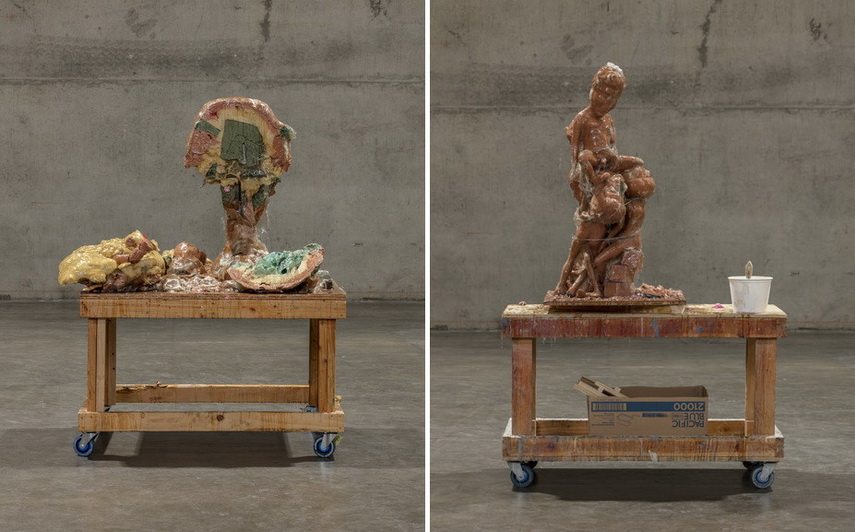 Paul McCarthy at Xavier Hufkens Gallery
Aside from just showcasing the continuity of McCarthy's practice, the upcoming exhibition will show how well articulated his approach; the artist embraces the strategies of shock, horror and even camp in order to establish a concise commentary of the contemporaneity. Regarding mentioned works he stated:
Cultural conditioning and repression — and its manifestation in tyranny or trauma or brutality — is part of the work. Always has been. And then that relationship to some sort of skin of normality and its relationship to the corporate, and the drive of the corporate, and the drive for power, I think it's all part of my work, and visible, and it exists in these pieces.
Mixed Bag will be on display at Xavier Hufkens Gallery in Brussels from 25 April until 25 May 2019.
Featured image: Paul McCarthy - Paula Jones, 2007. Fiberglas, steel, paint, 208,3 x 146 x 271,8 cm.  Courtesy the Artist and Xavier Hufkens, Brussels. Photo-credit: Frederik Nilsen, Los Angeles.