British artist Paul Oz is set to have a new solo exhibition of his so called 'explosive' portraits, which can be seen at the new location of Imitate Modern, located in Mayfair, London. The new solo exhibition, 80's Kid, will see Paul Oz present a new body of works that are inspired by the 1980's, that for many of us of a certain age will bring memories flooding back with his striking imagery. The British artist has become well known for expressive use of a pallet knife and oil paint to create his explosive portraits, which has seen the artist gain many celebrity fans and resulted in many commissioned portraits. In the past, Imitate Modern has presented exhibitions including Trash 'N' Cash by Dotmasters and the work of Mairi-Luise Tabbakh which you can read about in the NSFW Erotic Photogrpahy article.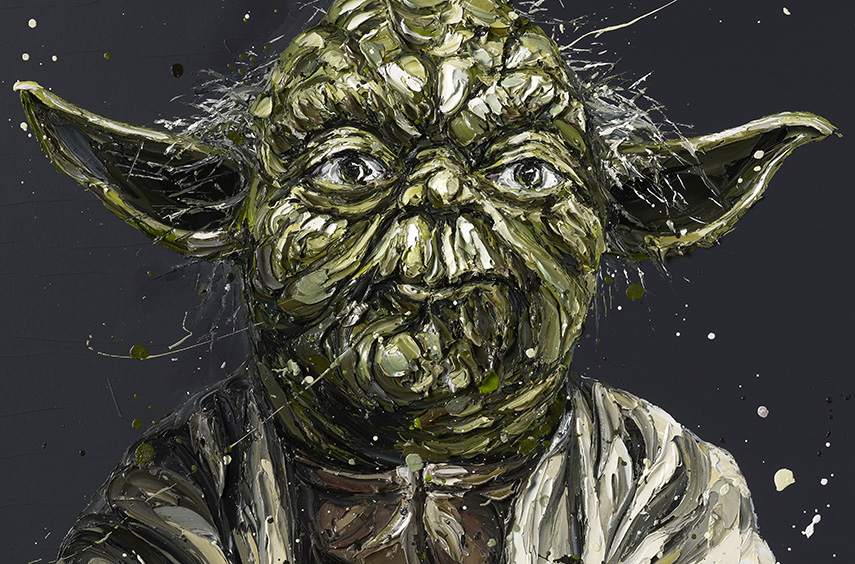 80's Kid Solo Exhibition
The 80's Kid solo exhibition by Paul Oz at Imitate Modern, which marks the artist's first solo exhibition in London, sees the British artist taking on the 1980's with a collection of new portraits. The 1980's saw figures as varied as Michael Jackson and Margaret Thatcher defining an era that saw significant political and social change; it also saw the launch of MTV and a host of cultural icons that have remained popular to this day. For his new solo exhibition, Paul Oz has explored all aspects of the 1980's and picked out twenty cultural icons to present in his unique style for 80's Kid. Included will be images of Indiana Jones, Prince, Mr T from TV series The A Team, the first female Prime Minister of Great Britain Margaret Thatcher, Slimer from Ghostbusters and Yoda from Star Wars. For more 80's inspired artwork check out 8 Forever by Ryan 'RYCA' Callanan and Three Dimensional by Kenny Scharf.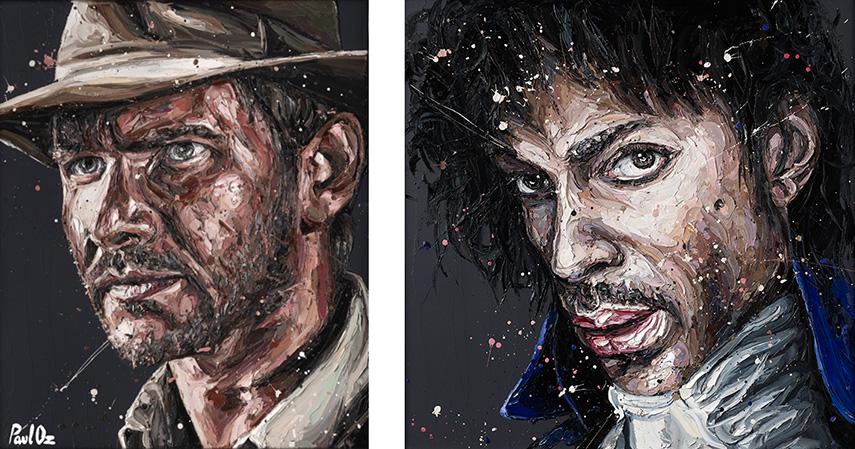 Paul Oz at Imitate Modern
80's Kid at Imitate Modern finds Paul Oz paying tribute to the 1980's in his distinctive portraiture style, which has proved very popular since becoming a full time painter in 2009. The works of Paul Oz are described as explosive, the artist aiming for what he calls explosive energy, movement and a 3D effect. Oz combines various painting techniques, including a pallet knife to apply layers of oil paint to large boards, often resulting in paintings that are at least 2cm thick in oil paint. Paul Oz also has an interest in how perceptions about artworks change with distance, close up his portraits can resemble abstract splurges of thick colourful paint merging together, but when viewed from a distance, they reveal themselves to be incredibly lifelike portraits with a realistic sense of depth. The strong painting style of Paul Oz has seen him create work for a number of individuals and companies, including Jenson Button, Sir Alex Ferguson, Theo Paphitis, Red Bull, Jamie Oliver and Lewis Hamilton. You may also enjoy the portrait work of Antony Micallef in Self and Pascal Vilcollet.
80's Kid by Paul Oz at Imitate Modern opens on 6th June, 2015 and runs through until 21st June, 2015. VIP preview is on Wednesday 3rd June, 2015 and the opening reception Thursday 4th June, 2015.
For all the latest exhibition news sign up to My Widewalls today!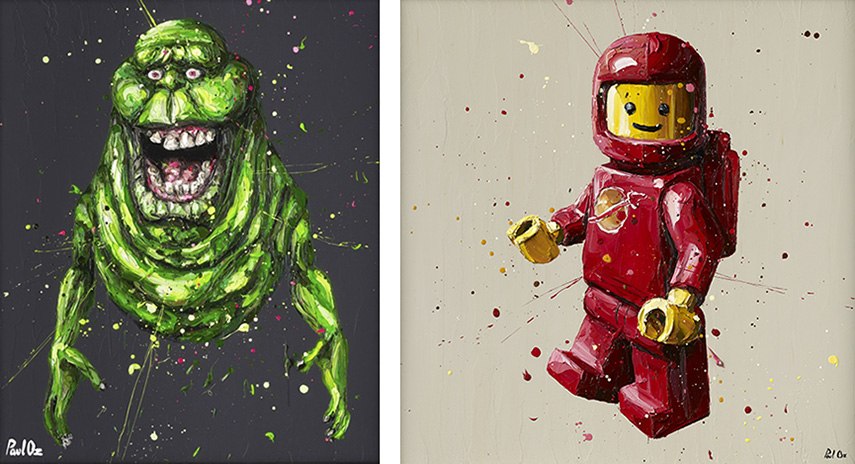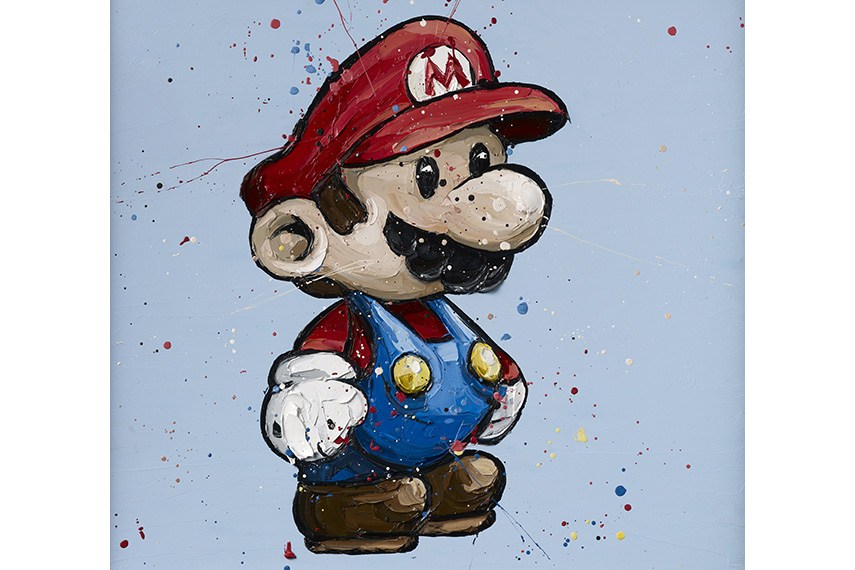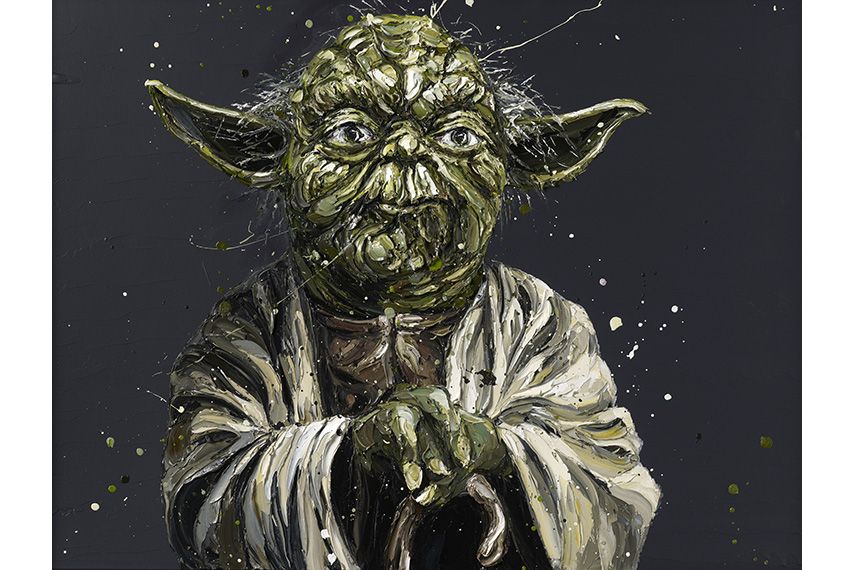 Images courtesy of Paul Oz & Imitate Modern.