Throughout the 1960s, the London Group included the names of great painters such as David Hockney and Frank Auerbach, but there was yet another significant artist who was a woman too, and her name is Paula Rego. Although she is not that famous as her two colleagues mentioned here, Rego managed to establish a signature aesthetic influenced by both Surrealism and the Old Masters, and in general socially and even politically charged painterly practice.
MK Gallery in Milton Keynes decided to host an extensive retrospective of Paula Rego's work for the first time in England. Under the title Paula Rego: Obedience and Defiance, it will cover the full scope of Rego's entire career with more than eighty works including never before seen paintings, as well as pastels, drawings, and prints.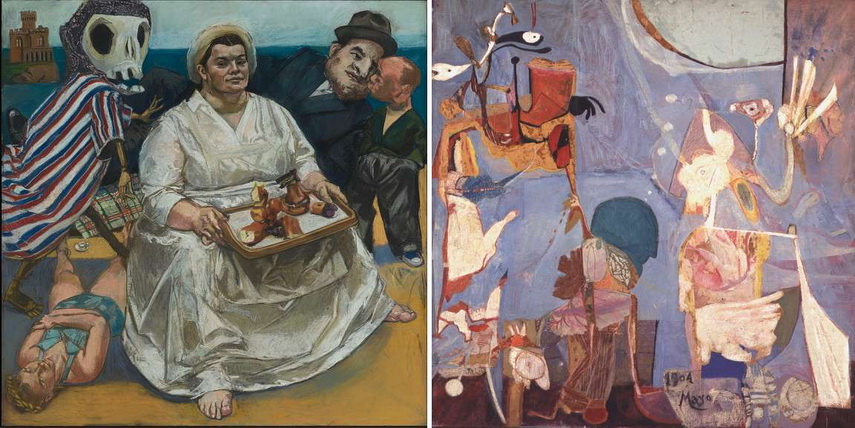 The Rego Retrospective
The upcoming exhibition curated by the established art historian and former director of Whitechapel Gallery, Catherine Lampert aims to underline Paula Rego's continuation in the critical articulation of gender-related subjects spanning from dictatorship to abortion and female genital mutilation. Lampert stated:
Paula Rego's remarkable, nuanced work addresses the moral challenges to humanity, particularly in the face of violence, poverty, political tyranny, gender discrimination, and grief. The selected pictures reflect her perspective as an empathetic, courageous woman and a defender of justice.
Namely, Rego is an influential international artist whose entire practice can be described as feminist. She is best known for peculiar figurative narratives based on the appropriation of various references from folklore and everyday life from her native Portugal, literature, religious subjects, myths, cartoons, theater, and her personal experience.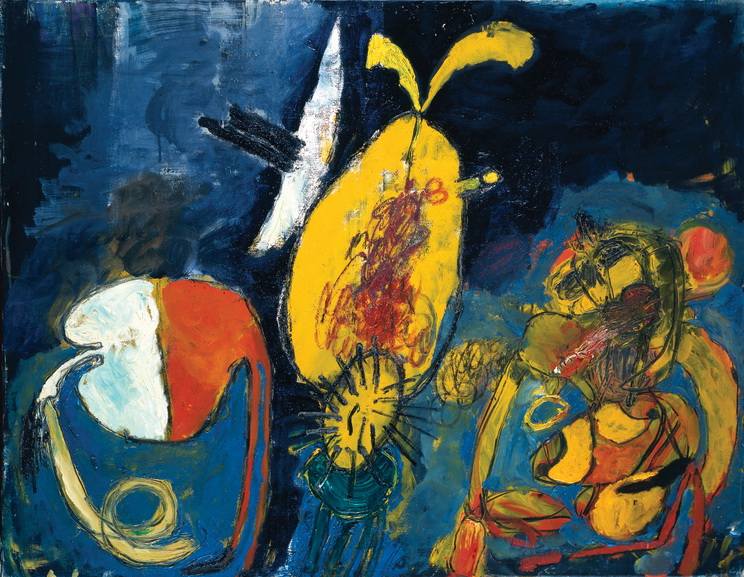 The Exhibition Highlights
The UK selection will encompass some of the most important Rego series such as Abortion Series made in 1998-9; these paintings are the artist's direct comment to the breakdown of Portuguese referendum in 1998 and the government's decision not to legalize abortion.
On display will also be the series Painting Him Out (2011) based on the traditional gender tension between male artist and female muse typical for Western art history historical relationship; the series titled War (2003), represent Rego's interpretation of a newspaper photograph published in the Guardian showing the bombing of civilians in Iraq, while Angel (1998) features an imaginary mythical figure of a women who avenges the death of a young girl Amélia, seduced and ill-treated by a priest.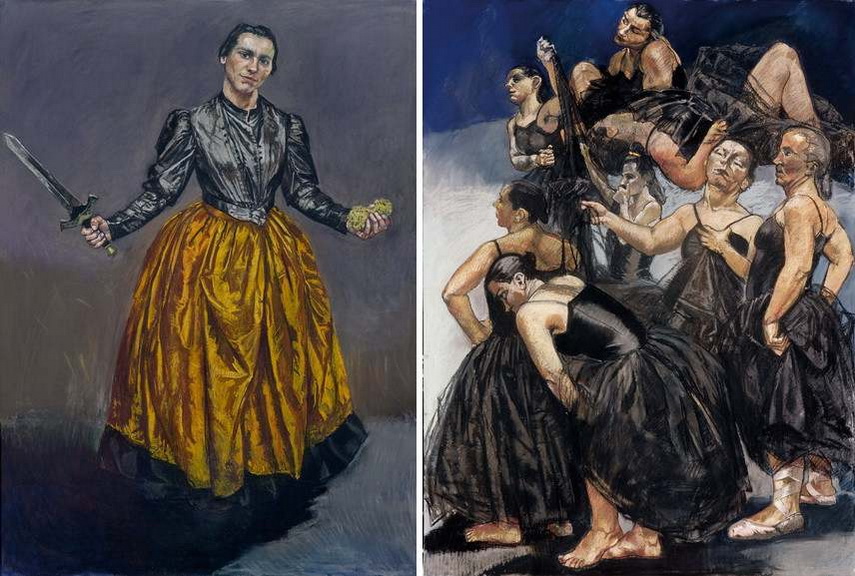 Paula Rego at MK Gallery
The achievements of Paula Rego are undoubtedly exceptional, and so this exhibition will offer fresh insight in her five decades-long practice; the British audience will be able to for the first time the paintings Rego made in the 1960s during Salazar dictatorship.
A catalog including essays written by curator and the American writer and novelist Kate Zambreno will accompany the exhibition.
Paula Rego: Obedience and Defiance will be on display at MK Gallery in Milton Keynes until 22 September 2019. The exhibition will travel to the Scottish National Gallery of Modern Art, Edinburgh (23 November 2019 - 26 April 2020), and to the Irish Museum of Modern Art, Dublin (25 May - 1 November 2020).
Featured images: Paula Rego - Dog Woman, 1952. Pencil on paper, 15.5 x 21.5 cm © Paula Rego Courtesy Marlborough Fine Art; Paula Rego in her studio with two of her Seven Deadly Sins - Gluttony on the left and Pride on the right - her latest sculptures that will be exhibited at Art Basel © Nick Willing. All images courtesy MK Gallery.