The mouth-watering pictures of food by American photographer Paulette Tavormina represent the very best one can achieve in still-life photography. That's right - they are not paintings, but beautifully carried out photographs, whose subjects seem like they're gonna jump out of the frame. The just right amount of everything in these images and their perfection makes us unable to stop staring.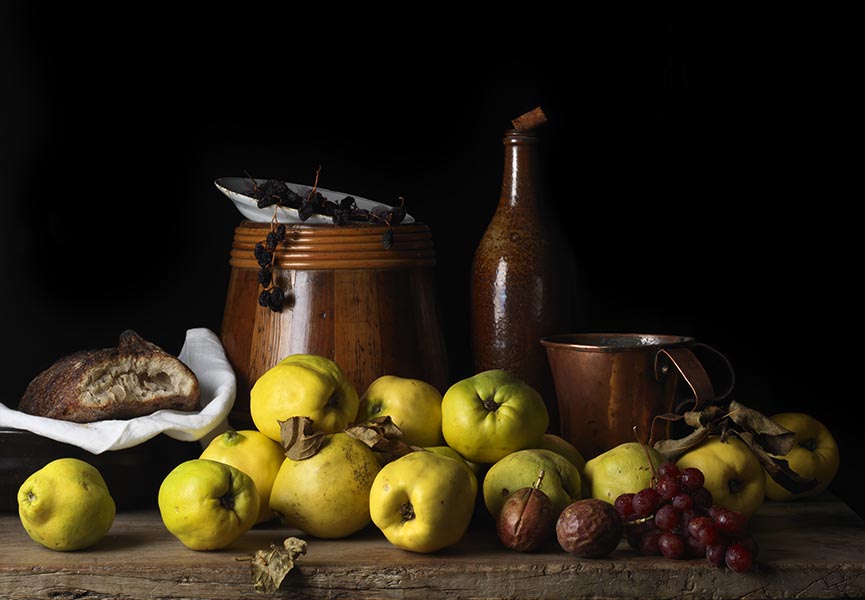 Picture Perfect
Paulette Tavormina's art is largely inspired by the still life art of Dutch, Italian and Spanish painters of the 17th century, including Francesco de Zurbarán, Giovanna Garzoni, Maria Sibylla Merian and Adriaen Coorte. Their obsession with the natural world, derived from the Golden Age of global trading in seventeenth century Europe, resulted in breathtaking works of art. Their powerful compositions and curated placement of objects, the dramatic light typical for that period and an extraordinary use of colors resonated with Tavormina, who set out on a journey to try and evoke the same emotion and affection in her photographs.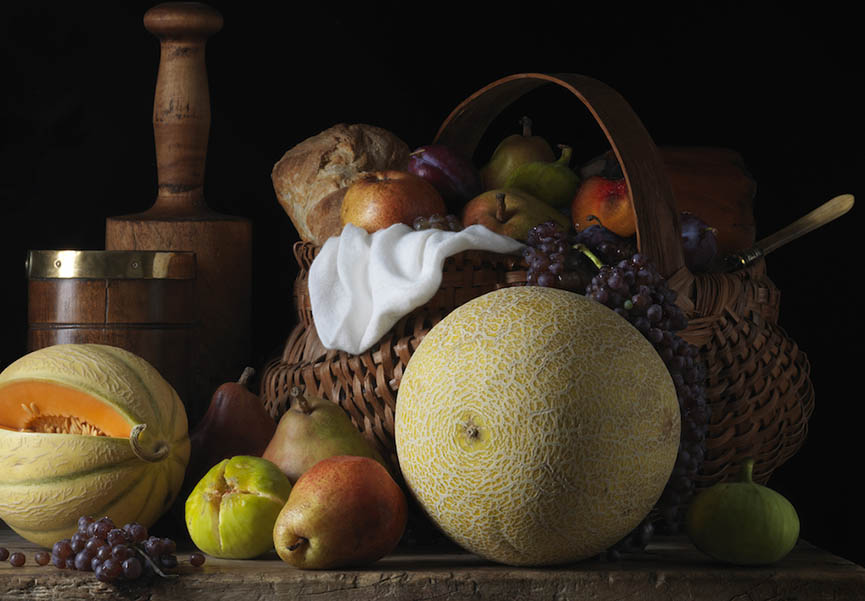 Bodegón and Botanicals
Bodegón is a new series of work inspired by the paintings of 18th century Spanish still life painter Luis Meléndez. Featuring carefully selected and positioned objects belonging to an old, countryside kitchen and a set of colorful, husky fruits and vegetables, meats and bread, these images are timeless, delicately executed and glorious in all their stillness and sophistication. The rich texture emerges from the black background in a slightly underexposed manner that delivers a remarkable visual impact. Accompanying the series is Botanicals, a floating collage of buds, leaves, stems and insects, evoking the scientific studies and botanical illustrations from three and four decades ago. Tavormina's photographic canvas is filled to the edges, exploding in color and celebrating every detail. These blooming plants, taken from their natural context and shot against a pitch black background, are left to soak in beauty and decay. Tavormina's work starts at $2,100 in the small format and ranges up to $9,000 for the large format at the end of it's edition.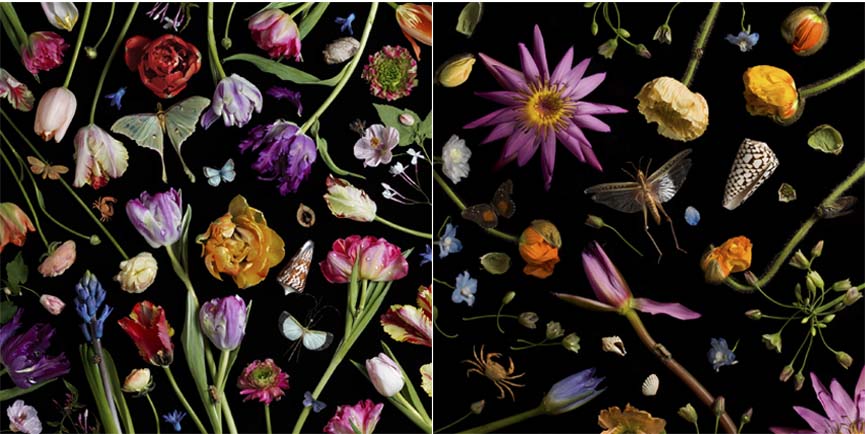 Paulette Tavormina
Tavormina was born in 1949 in New York. Mainly self-taught, with a couple of introductory courses of photography, she encountered many artistic explorations in her career. She worked as a food stylist and collaborated on six cookbooks, and later as food specialist on a few Hollywood movies. She is also the photographer of artworks for catalogues at Sotheby's auction house, where she also had her first exhibition in 2009. In 2010, she won the Grand Prix at the Festival International de la Photographie Culinaire in France. Her work continues to attract attention and has been exhibited worldwide and featured in publications including The New York Times and National Geographic. Paulette Tavormina: Bodegón will be on view at Robert Mann Gallery, New York, beginning February 5th and ending March 21st 2015.
For more breathtaking photography sign up for My WideWalls!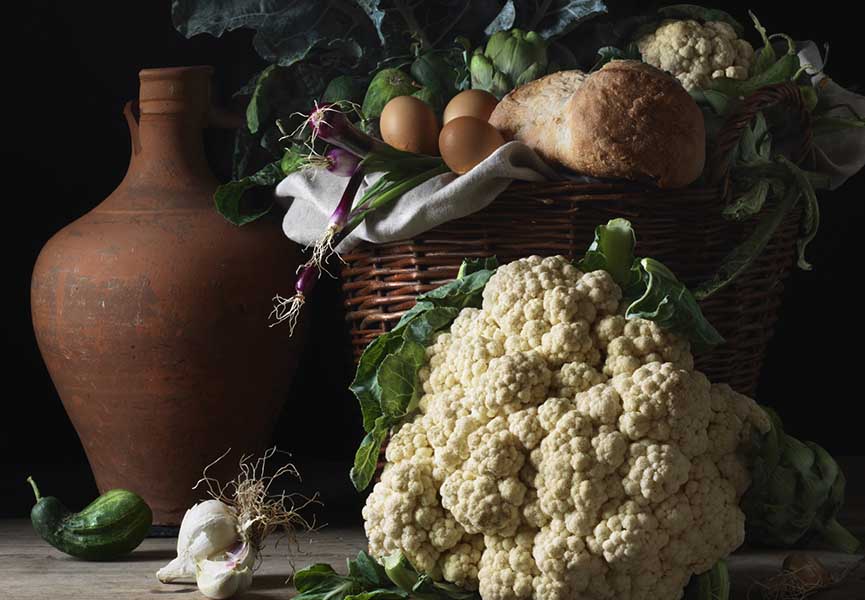 Images courtesy of Robert Mann Gallery.