The street art initiatives across Italy continue on a regular basis. Joining the line-up most recently is the Pax Tibi urban art festival, promoted and supported by Bologna's MAGMA Gallery, which gathered seven international artists in Veneto, to celebrate its annexation to the Italian Republic 150 years ago. Across seven municipalities, they painted seven important walls depicting historical personalities of the region, such as Andrea Palladio, Antonio Canova, Marco Polo, Bartolomeo Cristofori and others. The significant contribution of these men is now once again honored through street artworks by Macs, Dado, Made514, Vesod, Insane51, Sparki and Axe, which reflect on the festival's aim to rediscover the past and reshape the future.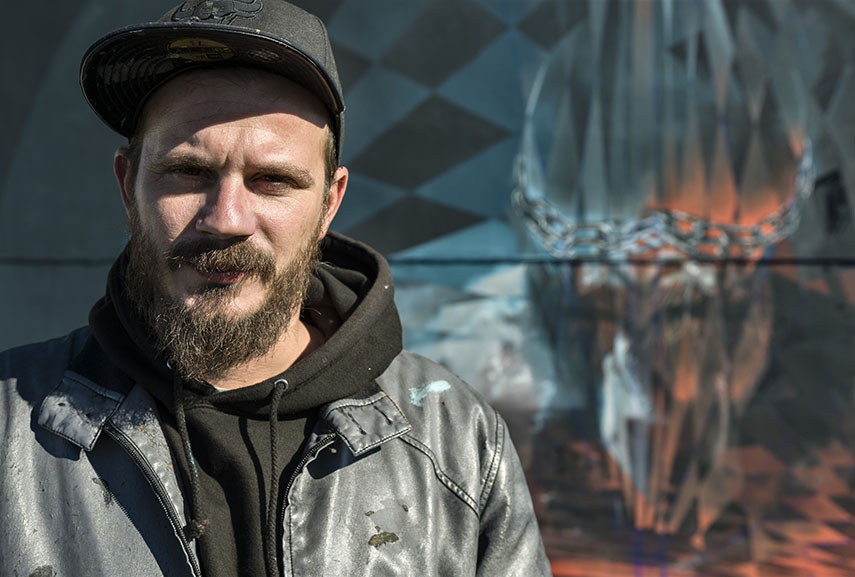 Pax Tibi Urban Art Festival in Veneto
Between October 15th and 22nd, 2016, the participating artists have been creating murals that present history in a contemporary way. With the support of MAGMA Gallery as the cultural partner, Pax Tibi festival became the first initiative of its kind in Veneto, curated by Luca Pichenstein. The murals can now be found all over the region, including towns like Padova, Cittadella; Arcole, Verona; Campo San Martino, Padova; Portogruaro, Venice; Adria, Rovigo; Thiene and Oderzo. The event also stood as the announcement of the next exhibition taking place at MAGMA Gallery, dedicated to Made514 and opening on November 26th, 2016.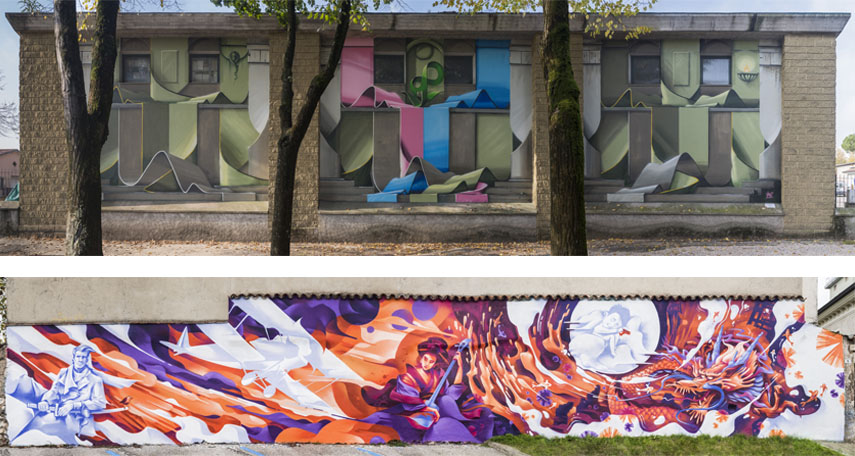 Participating Artists and Murals - Supported by MAGMA Gallery Bologna
A mural by piano inventor Bartolomeo Cristofori was created by Alberto Capozzi, better known as Made514, whose mural now covers the wall of the Municipality of Campo San Martino, Padova building. The piano keys perfectly collide with the landscape of Padova in a hypnotic distortion and abstract lettering. In front of ancient city walls of Cittadella, Padova, on a school building wall there is now the mural of Antonio Pigafetta, the Italian navigator, geographer and writer, painted by Antonello Piccinino, aka Macs. In Arcole, Verona, artist Dado portrayed Andrea Palladio, through abstract shapes and solid colors: drapes and stretches of lettering, numeric series and golden proportions. Vesod, on the other hand, chose a precise moment in life of Galileo Galilei for his portrait in Lugugnana, Venice: recantation. Inspired by Renaissance and the dynamism typical of Italian Futurism movement, he created an abstract environment intersected with geometric elements and a multitude of vanishing points and horizons. In Thiene, Vicenza, Italian aviator Arturo Ferranin was honored by Sparki. The artist chose to reference his trip from Rome to Tokyo by painting Oriental features, geishas and dragons. Finally, in Adria, Rovigo, Greek artist Insane51 gave life to a three-dimensional Marco Polo, through a photorealistic portrait that becomes even more magical when looked at with 3D glasses. In Oderzo, artist Axe painted a portrait of Antonio Canova, the famous painter, sculptor and architect.
Take a look at more pictures from Pax Tibi urban art festival!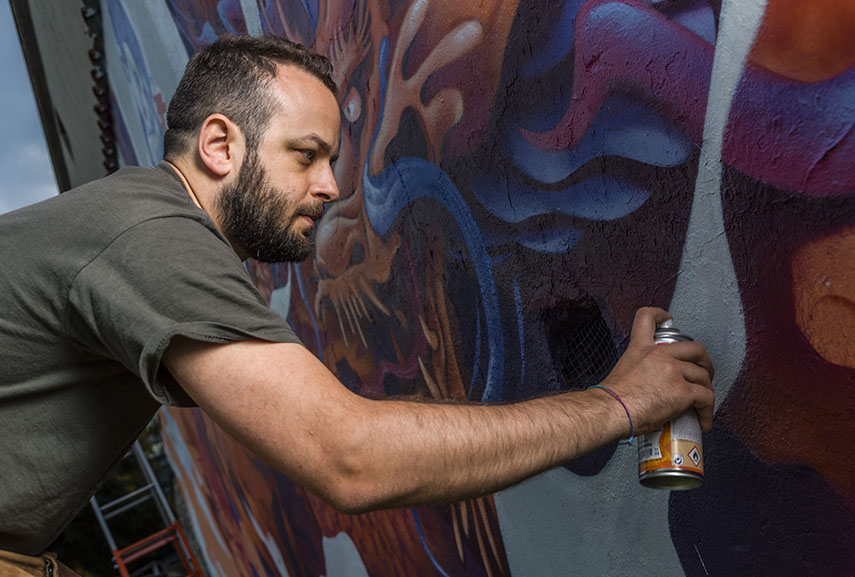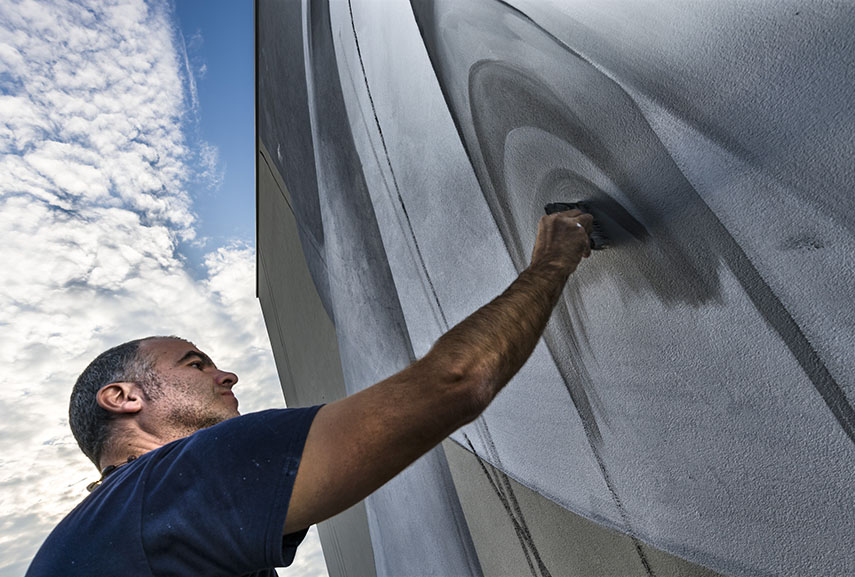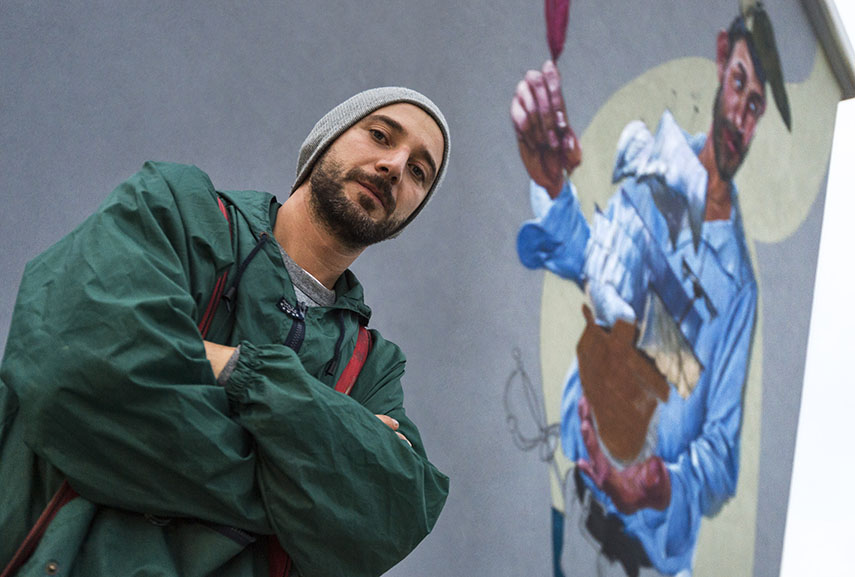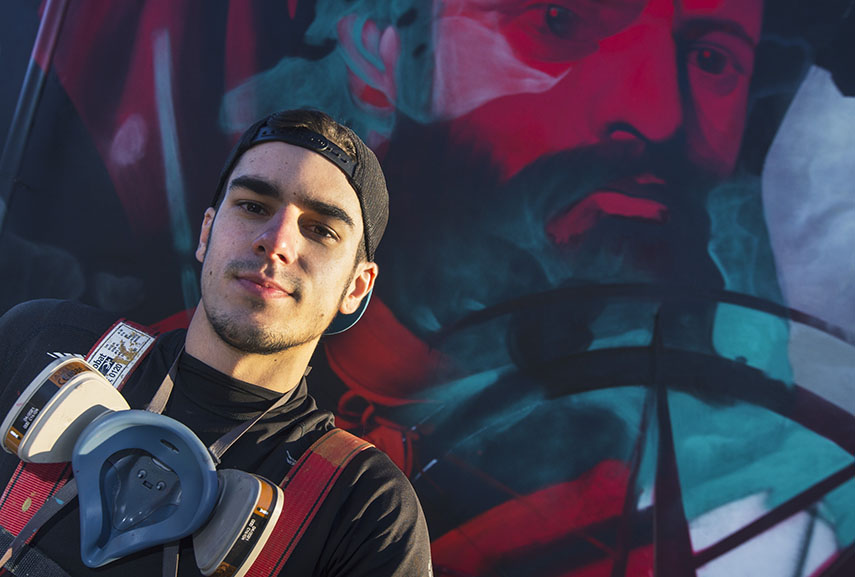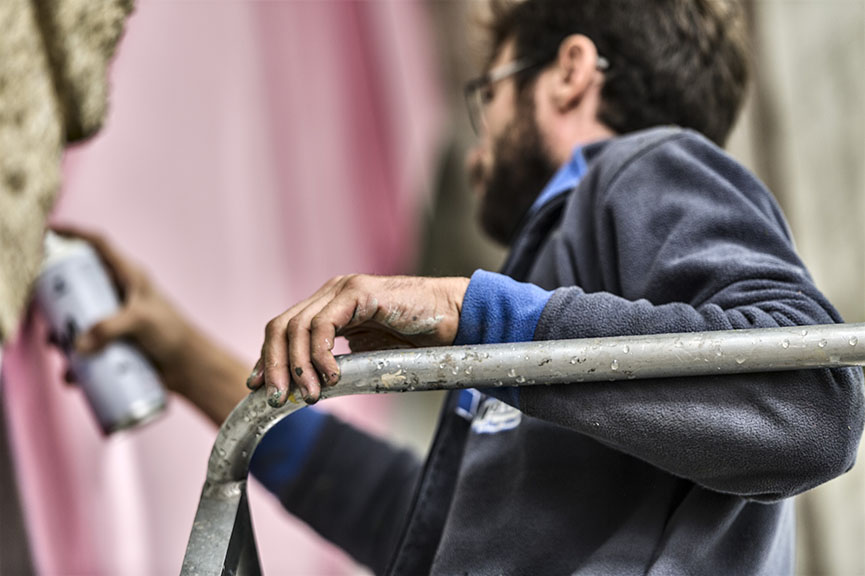 All images by Lorenzo Scaldaferro, courtesy MAGMA Gallery.