Peachbeach is a Berlin based graphic design studio comprised of the two WEIRD Crew members Vidam and LOOK. Initially the project Peachbeach was created to fill the void of spare time. By now Vidam and LOOK made a name for themselves in Germany's graphic design scene. Their commissioned projects include international brands like Red Bull, Nike and Converse. Their experience with these brands and their standing in the graphic design elite made Vidam and LOOK ideal candidates to curate the closing exhibition at Berlin's Urban Spree.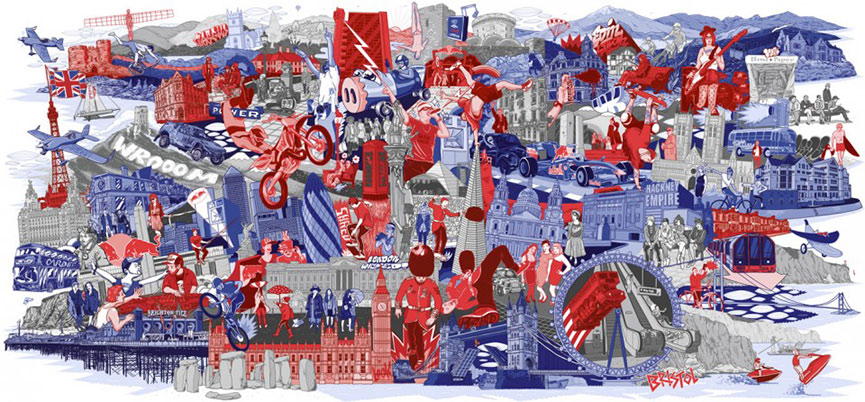 Artists
For the winter group show at Urban Spree Vidam and LOOK invited several graphic designers but also urban artists to exhibit alongside it each other. The artist roster for Our Friends on the Peachbeach reads following names: Vidam, Look, Dxtr (The Weird Crew), Mike Friedrich and John Reaktor (SAM Crew), Base23, Martin Krusche, DeeDeeKid, & Zipper die Rakete.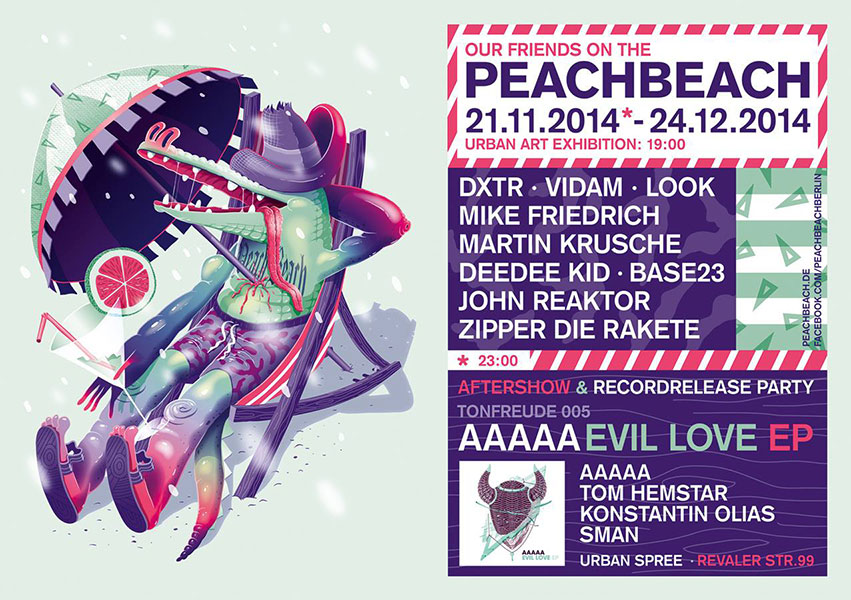 Dxtr
Dxtr, also a member of the Weird Crew, creates illustrative and imaginative artworks. His works are reduced to a simple color palette, directing the viewer to details of the imagery.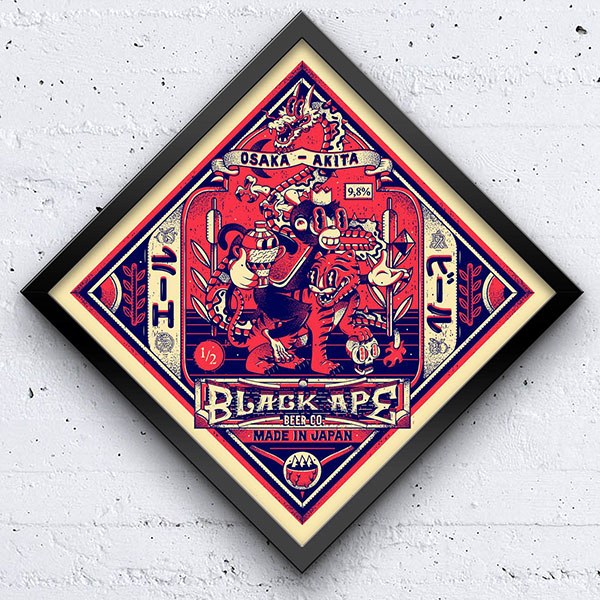 Mike Friedrich and John Reaktor
Mike Friedrich is an illustrator, tattoo and urban artist. His art merges street art, fantasy and character design. The result is a sick and slimy mix with strong dark themes with strong resemblance to tattoo design. Friedrich is part of Berlin's Sam Crew together with John Reaktor.
Like Friedrich John Reaktor is Berliner. His works are also dark but have the tranquility of children's nighttime stories. The characters he paints could be the missing cast of Where The Wild Things Are.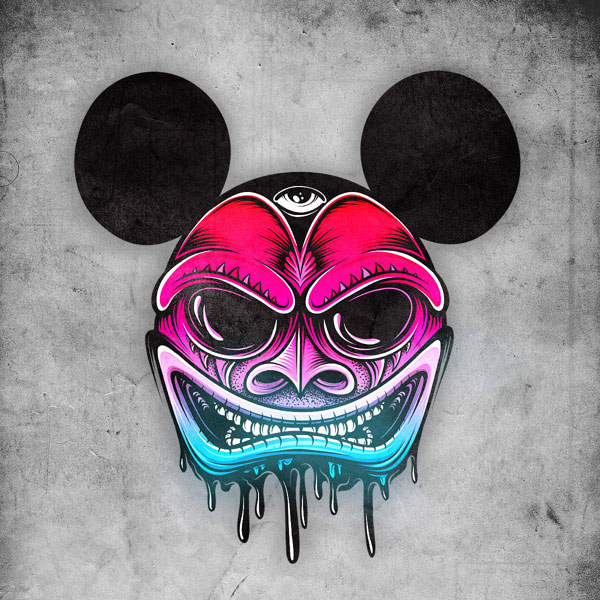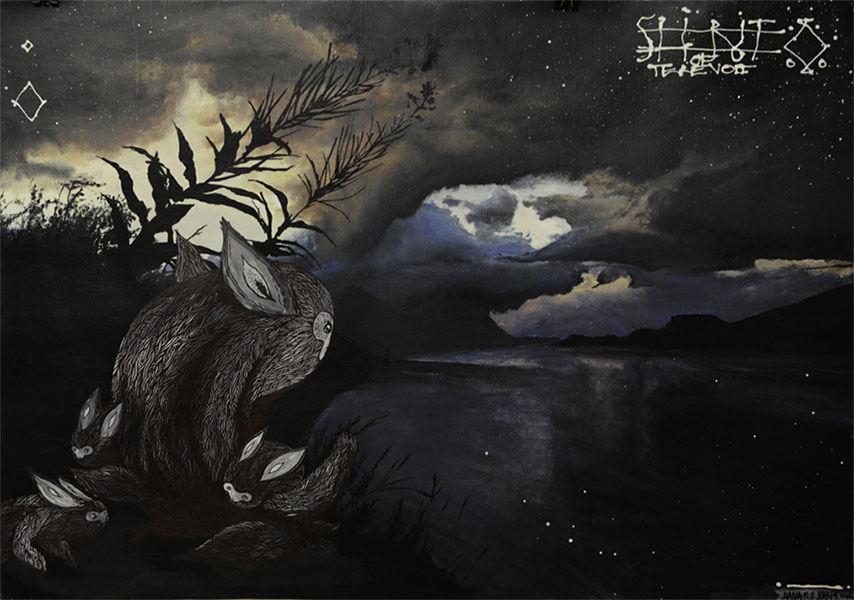 Base23 & Martin Krusche
Base23 started with graffiti writing in 1989. Since then his style has developed towards a more figurative style. His works on the street and in galleries present colorful and monochromatic folklore-inspired characters. Base23 also has a strong graphic design aesthetic.
Martin Krusche is a free illustrator and art director of the Berlin-based fashion brand YACKFOU. For the label he creates graphics and illustrations that can also be found on walls and canvas. As an artists Krusche also participates in international group shows.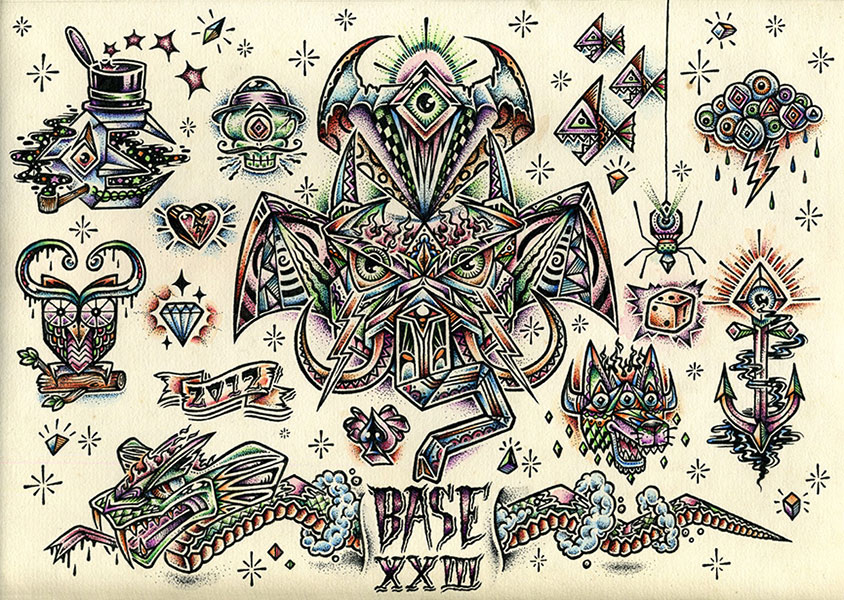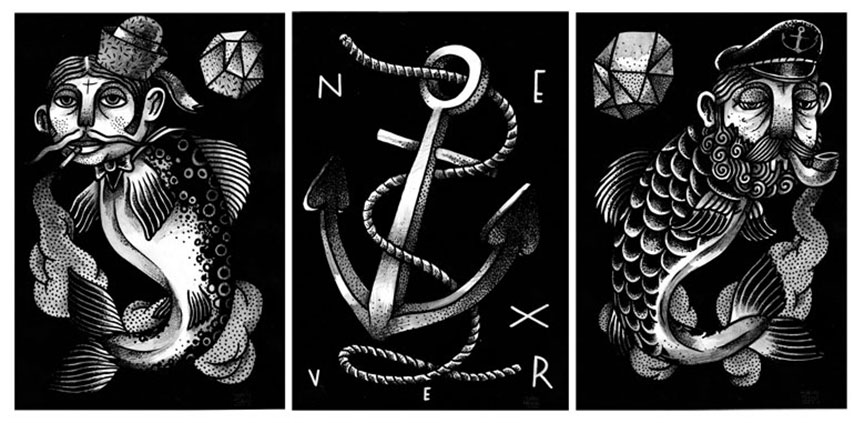 DeeDeeKid & Zipper die Rakete
DeeDee Kid is a young German illustrator also based in Germany's capital. After graduating UDK (Universität der Künste) he worked as a freelance illustrator. DeeDee Kid's illustrations and art are inspired by skateboarding, sub and pop –culture.
Zipper the Rocket describes himself as a space cowboy traveling through time. His art is influenced by Hip-Hop, history, rock, street culture and architecture.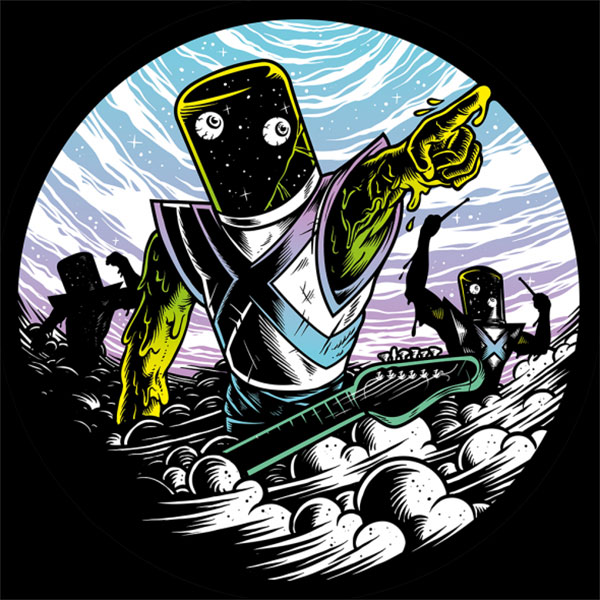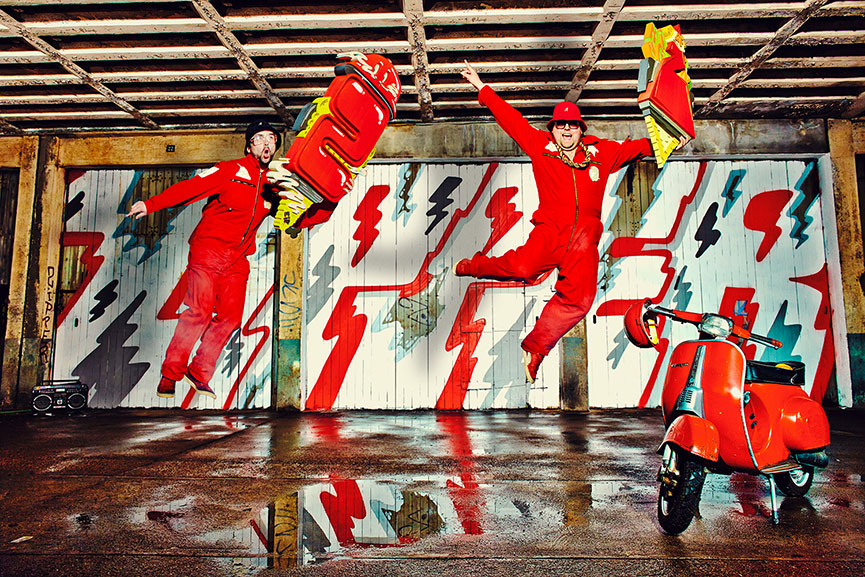 AAAAA Record Release Party
In addition to an outstanding selection of illustrations and urban art Our Friends on the Peachbeach will also be platform for the record release party of AAAAA's new EP Evil Love. AAAAA is the music moniker for Vidam of Peachbeach.
The exhibition opens today November 21st at 7pm. Head down to Urban Spree!
If you want to keep up with all exhibitions at Urban Spree sign up to My Widewalls.