For those of you who haven't heard of iazzu yet, it is an online urban art gallery that has developed the first application that combines browsing art with Augmented Reality, allowing art lovers to visualize how artworks will look in their home or office. The gallery's mission is to promote, feature and provide long-term support to both emerging and well-established international artists.
Through curation of outstanding artworks, iazzu offers collectors a chance to see them in person in their Showroom in Barcelona. Besides, an artist residency is being built under the same roof of their Showroom.
Peeta and Joys are the latest addition to the current iazzu roster of over forty hand-picked artists. Their work is an excellent example of how two very different styles can co-exist in harmony within one piece of art giving birth to a whole new, profoundly original aesthetic.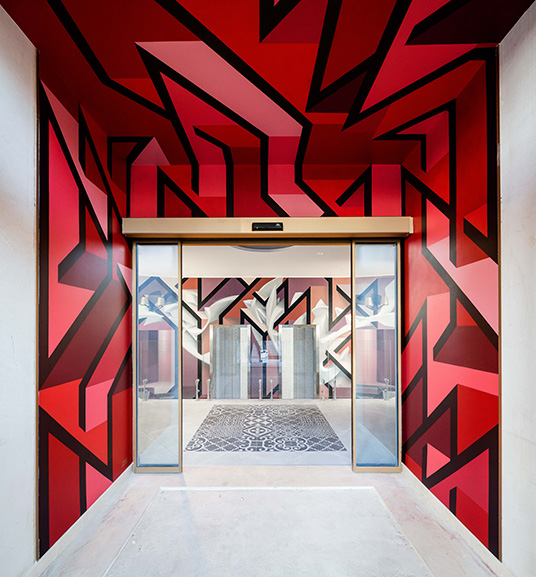 A Dynamic Duo
While Joys brings stability and structure to their artworks, Peeta's study of volumes and light gives them fluidity and dynamism. To achieve such balance and stylistically consistent whole involves years of working together and learning from and about each other.
"We know each other very well. In our collaborations, I'm usually the one who starts the sketch and then Peeta takes over, and finally, we both fill in the color. We don't need to talk much," Joys explains their creative process.
The two Italian artists have been collaborating for over twenty years. They both started out as writers in the 1990s, focusing their research on lettering. However, the need to go beyond two dimensions was soon realized and, before long, something that initially was simple tagging has grown into a complex three-dimensional art.
Both artists have expanded their practice to sculpture and mixed media, but when it comes to style, Joys remains faithful to the language of pure form, while Peeta is continuously on the look-out for new challenges such as the latest introduction of anamorphic painting.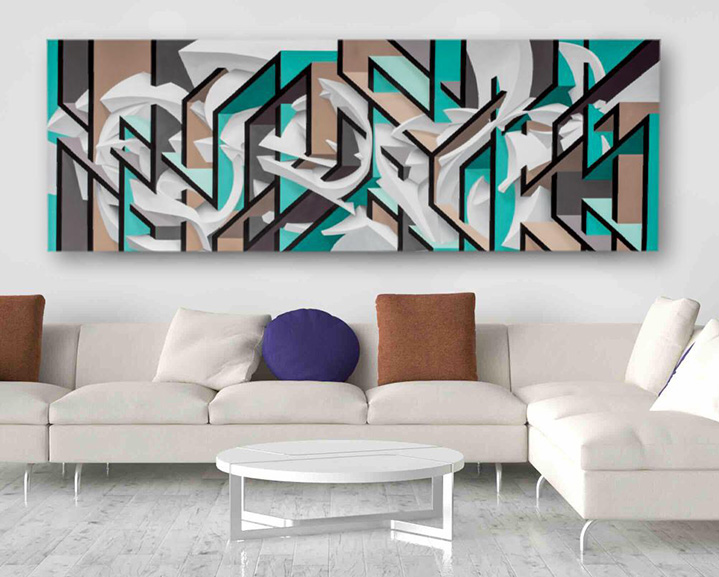 Joys x Peeta for iazzu
The differences between the two are, as a matter of fact, strengths around which Peeta and Joys develop their joint projects that celebrate individual growth as well as cooperation.
"I've learned a lot through the collaboration with Joys. It has influenced a large part of my artistic choices and technical innovations. Cooperation, in general, is meaningful for me, it stimulates creativity and inspiration," says Peeta.
The outcome is a substantial body of impressive artwork - paintings and murals. The guys have been suggesting, however, that we could expect to see them trying their hands at sculpture together in the near future.
This will definitely be an exciting new challenge for Peeta and Joys and we cannot wait to see how it will turn out. Until then, check out their latest paintings exclusively available on iazzu.
All images courtesy iazzu.