The name Peeta has made an often appearance here on Widewalls. Perhaps because this Italian graffiti artist, painter and sculptor continues to make amazing works. Plus, he's all over the place - he is currently in a group exhibition titled Made in Italy, held in France, and in Rule of Three, held in Germany, both showcasing best street and contemporary artists. And since there's no reason to stop there, the Montana Gallery will host a solo show of his works.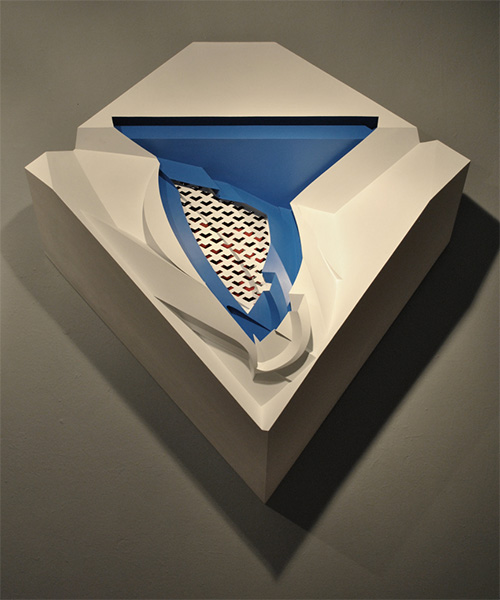 Parallel Realities
Peeta is an artist whose beginnings come from the European school of the second half of the 1990s and whose art is a perfect mixture of typography and geometry. This way of creating, called sculptural lettering, represents complex three-dimensional pieces, demonstrating some extraordinary skills. Including sculpture into his oeuvre happened naturally, adapting flawlessly into his artistic process and helping him understand shadows and light. In his work, Peeta explores words, stripping them down from their semantic function and readapting them for the urban landscape using his own unique style. His writings are soaked in gentle gradients of color and look like they will come out of the wall any minute. Transforming the same notion on canvas, Peeta expresses his spiritual side and the aspects of his personality, in a sensitive search for himself.
Parallel Realities examines the transition between various realities and the passage from one perspective to another depicted on the same canvas. These realities appear to be existing at the same time, excluding each other in turns - looking at one of them from a certain point of view eliminates the existence of the other, and vice versa. While canvases offer their flat surfaces for this particular purpose, the sculptures prove these two dimensions through their different and disrupted shapes. They are positioned side by side, distinctive in structure, color and patterns that highlight their individual characteristics and break their unity by creating splits and holes within them.

About Peeta
Manuel Di Rita, aka Peeta, was born in a small town near Venice, and is now a true force to be reckoned with in the world of street art and art in general. He is a member of a few street crews, including EAD from Padova, Italy, and FX and RWK crews from New York City. His 3D letters display an unusual form of self-portrait, defying the usual rules and visions. PEETA - Parallel Realities opening on February 6th and running through March 27th 2015 at Montana Gallery in Barcelona, Spain. The prices will be between 2.000 and 5.000 euros for the canvas and about 6.000 euros for the sculptures.
Take a look at the 10 Italian Street Artists, including Peeta.
For more street art, sign up for My Widewalls today!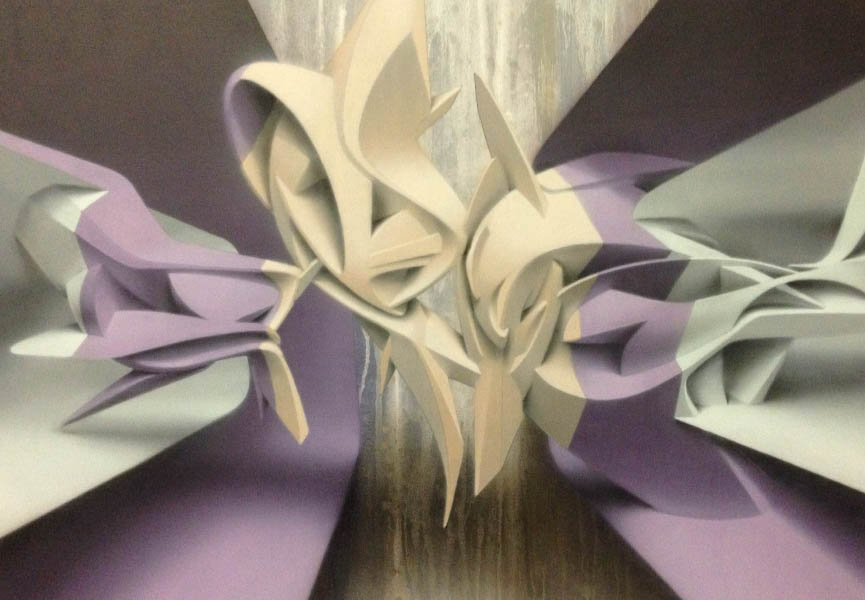 Images courtesy of Montana Gallery.