Recognized as the gallery which presents local and contemporary street, graffiti, and urban art, this time around First Amendment Gallery in San Francisco is proud to present the results of a dynamic Pemex and Klops art collaboration. The joint show Get With The Progam showcases the link between the two artists whose practices are based on displaying social injustices, and use of their art as a form of political commentary while at other times they are joined by a quality of humor which decorates their pieces as well. Get With The Program displays the collaborative, yet dynamic, perspectives of the artists in regards to the society around them. Each featured piece is a joint effort of social critiques which is playful yet poignant and which displays the fusion of the distinctive styles of East and West Coast graffiti art .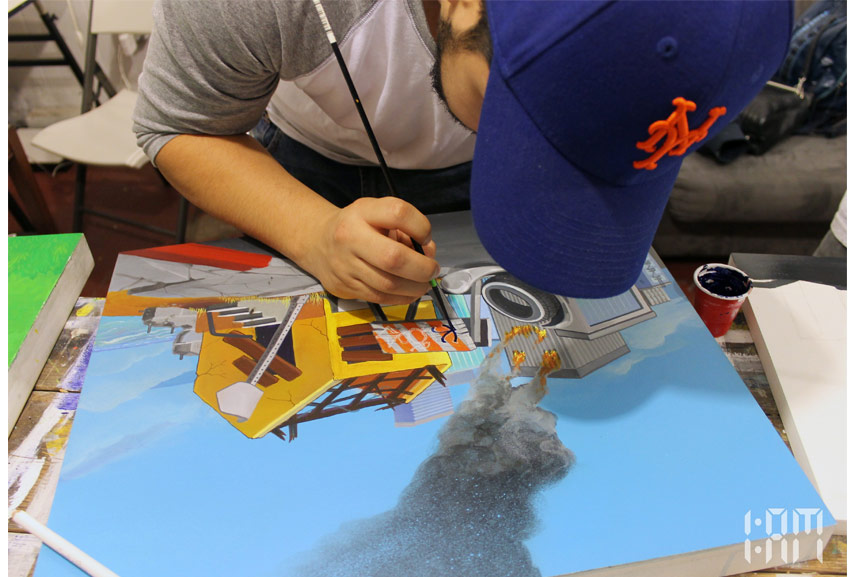 Pemex's Art Expression
In the world of graffiti and massive urban mural, Pemex is a hard name to overlook. This eclectic world offers various styles and forms of expression and this artist understands his art as rebellion, activism, and entertainment as well. Focusing on social injustice, his work represents and incorporates this theme in public spaces through letter concepts. His fast and furious intricate tagging pieces can be viewed around the world. Defining himself first and foremost as an artist, Pemex uses graffiti and tagging as his first form of expression while he is also known as an illustrator, tattoo artists, and an author of oil paintings as well.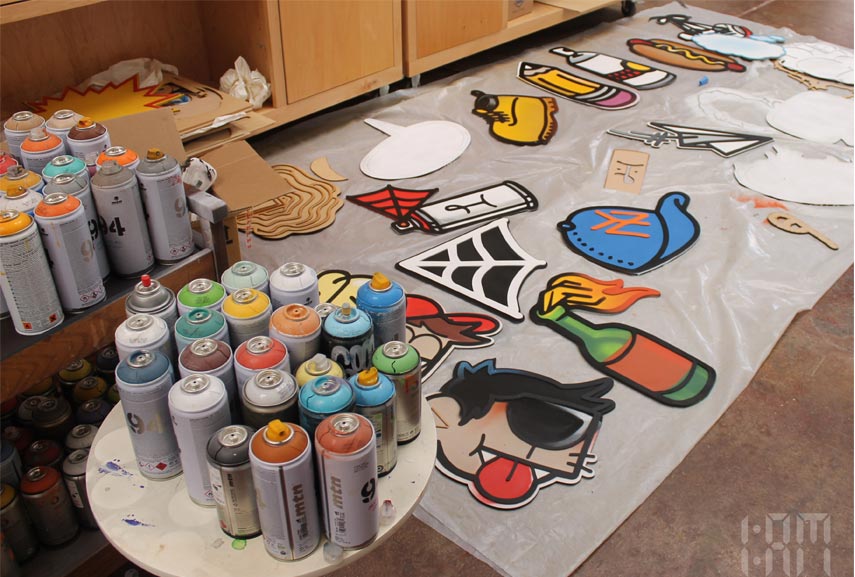 Klops' Art Style
Drawing since childhood, Klops began doing graffiti in 2005, experimenting with different tags, and mastering the important can control. Presently, his signature throwup are seen everywhere from abandoned buildings to train tunnels. Relatively new to the world of graffiti writing, Klops also uses his art to make political and social commentary while and other times, his work is simply hilarious in nature. Get With The Program marks Klops' first collaborative show in San Francisco.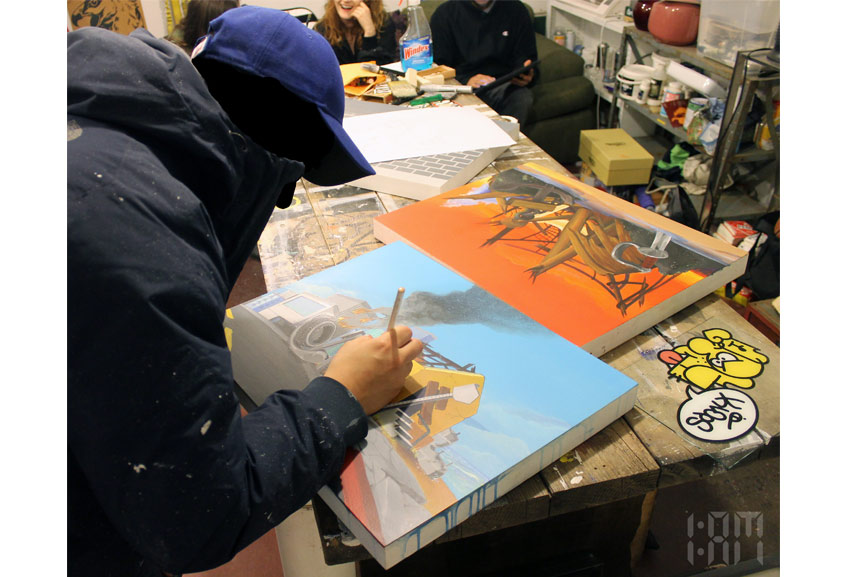 Pemex and Klops Art at the 1 AM Gallery
Since its opening in 2008, the First Amendment Gallery in San Francisco has praised itself for the promotion of original artwork, fine art prints, and commissioned murals. One of their latest gems is a joined show by Pemex and Klops Get With The Program which showcases the strength of the two up and coming graffiti artists. Joined by their love for tagging, graffiti, and lettering, the two artists joined forces to produce artworks which both reflect on the social issues and make you laugh. The opening ceremony is on March 2nd, 2017 from 7 – 10 pm with both artists in attendance. The entire exhibition lasts through April 13th, 2017. If you are a lover of provocative graffiti pieces then this show should not be missed.
All images courtesy of First Amendment Gallery. Featured image in slider:Pemex and Klop - Exhibition Get with the Program; Pemex Tag; Work in Progress