One of the difficulties of living in the moment is the inability to objectively see the now, until it becomes a part of the past. Today, it's easy to analyze the history of street art, from its New York train tagging beginnings, to the current eclectic movement of public creativity. The evolution of the movement being obvious, a logical question imposes itself in thinking about it, stating - where is street art going?
Performance is not a new artistic invention. It was born in the seventh decade of the 20th century, peaked in the eighth, and got absorbed by so many novel ideas afterwards, but still existent. Joseph Beuys, Yayoi Kusama, Laurie Anderson, Yoko Ono are only some of the names we admire today, for their invention and contribution to the performative art, while we have largely Marina Abramovic to thank for bringing it back into fashion. It was since her 2010 Artist is Present lengthy silent performance it became globally popular again, and thus naturally influential.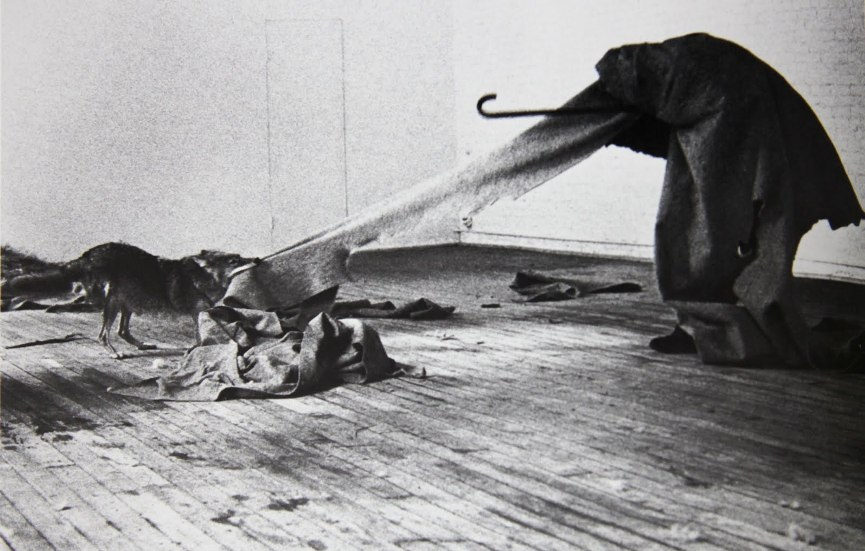 In street art,the performance itself, was immanent to the act of painting from the very beginning. Initially, it was a secret thing, not for public observation, a demonstration of bravery and swift skill. As street art absorbed novel techniques, from paste-up and stencil to public installation, it was only natural that the innate performing quality of it will eventually emerge. Recently, there are more and more street artists staging performances.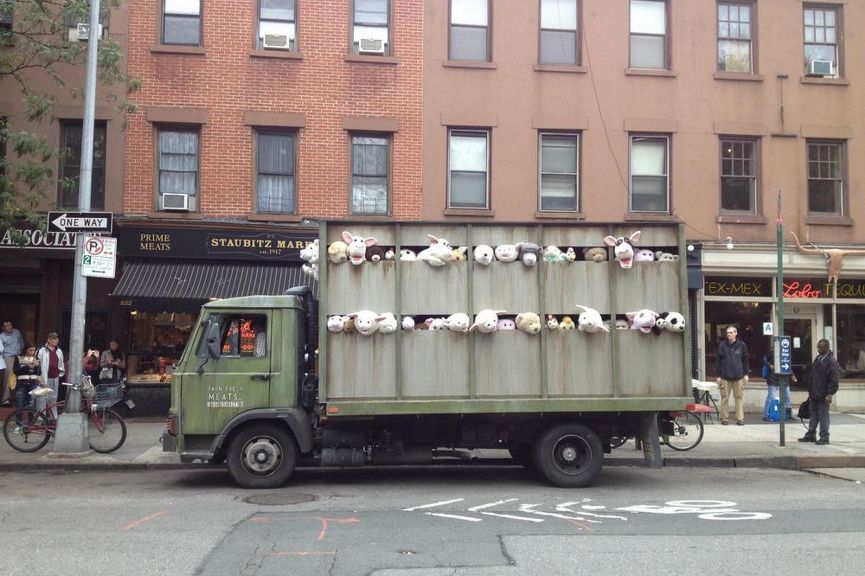 Banksy's Happenings
Being a global phenomenon, a synonym for street art and invention, it's no wonder Banksy comes to mind first, especially having his illicit New York residence in mind. The month-long adventure filled with street art interventions was enriched with two distinctively performative pieces. One included a mock Ronald McDonald statue with its foot lifted on a small podium, which was having its red clown shoes shined by a real shoeshine boy. The piece needs little explanation - it's a take on the global negative influence of junk food, especially McDonald's, the raging consumerism, poverty and world hunger, all in one brilliant live scene.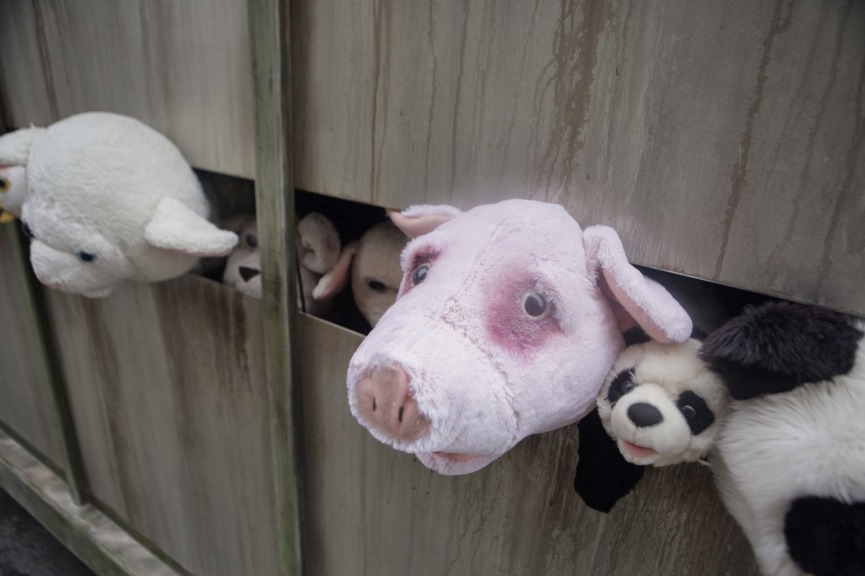 Another Banksy's live work was a lot more mobile, and it involved a slaughterhouse truck filled with cute, cuddly, but expressively panicky stuffed animals in a piece named The Sirens of the Lambs. The sounds of stuffed animals crying and banging from the inside of the truck looking for a way out were echoing throughout the Meatpacking District in NY on October 10, 2013, sending an unambiguous message. The performance attracted a lot of attention, while the fact that the most famous street artist today translates perfectly well into this art form as well remained lingering as a side-impression.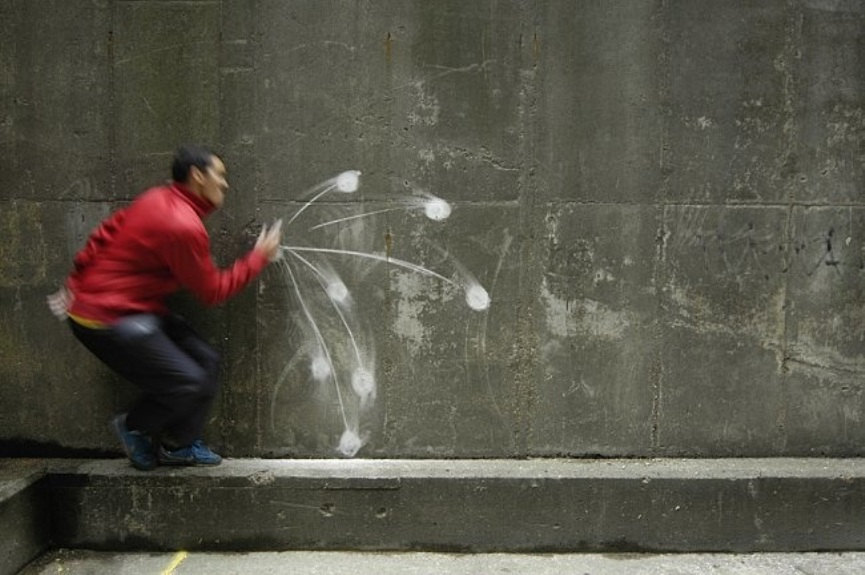 Urban Performances
It would be unfair not to mention other urban artists who take on the animate expression, starting from the numerous live-painting performances following various art show openings. To mention a few, Robin Rhode mixes street art with performance and photography, Fabio Campagna creates with the active participation of collaborators and public in his Corpo 6 project, Jesse Hazelip's prison art was presented with a gut wrenching performance involving a cage, JR's project with New York City Ballet involved a photographic session and a performance, while the young and widely acclaimed new star of contemporary art, Oscar Murillo's latest exhibition, A Mercantile Novel, was a very elaborate performance emulating a small candy manufacture. Let's remember Swoon, and her 2009 Swimming Cities, a Venice Biennale crashing floating raft performance, or Aakash Nihalani, whose work is dependent upon interactions and performative demonstrations of its visual potency. Finally, we cannot skip the celebrity performance art attempts, such as Jay Z Picasso Baby endeavor, involving Ms Abramovic as well, or Kanye West's collaboration with Vanessa Beecroft, which are hardly street art, but do fit into the trend.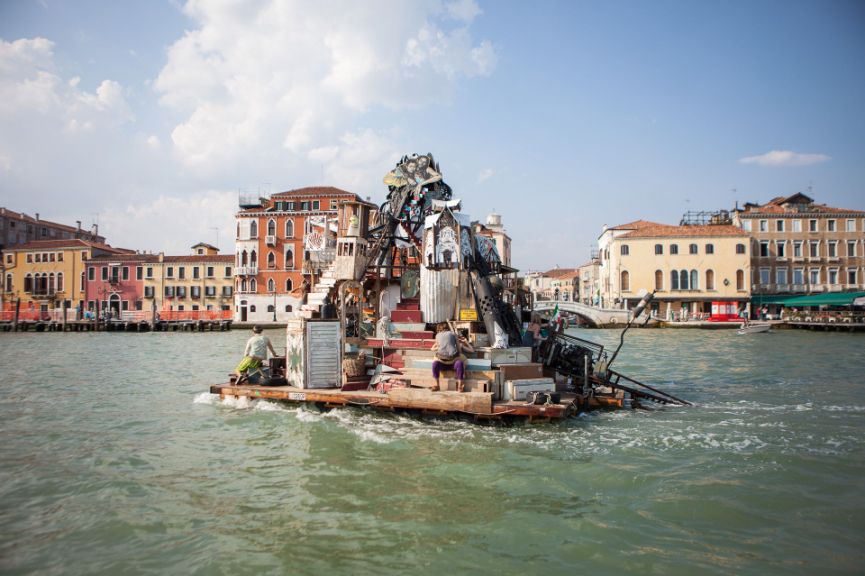 Future of Urban Art
Observing the rapidly multiplying happening project, seeing performance as the next step in urban art evolution seems just. Nevertheless, returning to the initial premise, it's difficult to be decisive or strict. Performance is definitely occupying a more significant spot among the urban art creatives nowadays, but if it's the sole next step, that probably is not. As street art is heavily rooted in the visual, inseparably connected to painting and tangible interventions, the sheer abstract performance will probably get assimilated into a novel, different and more street-smart art form.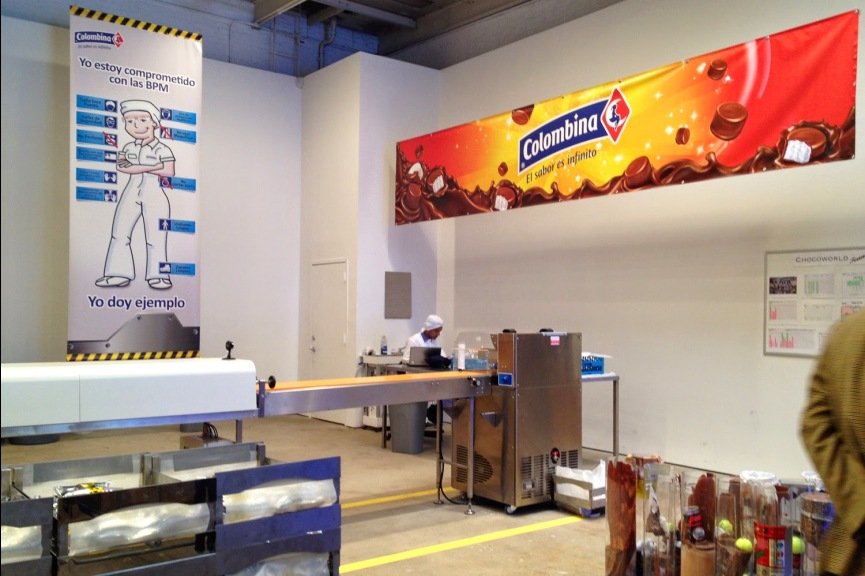 Until then, there's a performance of Street Art based on numbers and facts we can keep an eye on.
Everything you need to know about the art world is one click away with a free sign up for My Widewalls!