Berlin based Urban Nation has announced details for its latest version of Project M/ that will see a number of important Brooklyn street artists open Project M/7 with a diverse and stunning portraiture show entitled Persons of Interest. Invited by Urban Nation Director Yasha Young to bring a flavour of Brooklyn street art to Berlin, co-curators Jaime Rojo and Steven P. Harrington, who are co-founders of the respected urban contemporary art site Brooklyn Street Art, have selected twelve Brooklyn street artists who have been present on the streets for the last decade and a half working with a variety of techniques and styles. Project M/7 will see Persons of Interest exhibit new works by the Brooklyn street artists in the windows and on the façade of the future Urban Nation house, along with new works directly on the walls of the Urban Nation pop-up space. You can hear Yasha Young talk about Project M/ in her Widewalls Podcast Interview and check out some photos of Brooklyn street art by Jaime Rojo in this Images of the Year 2014 video.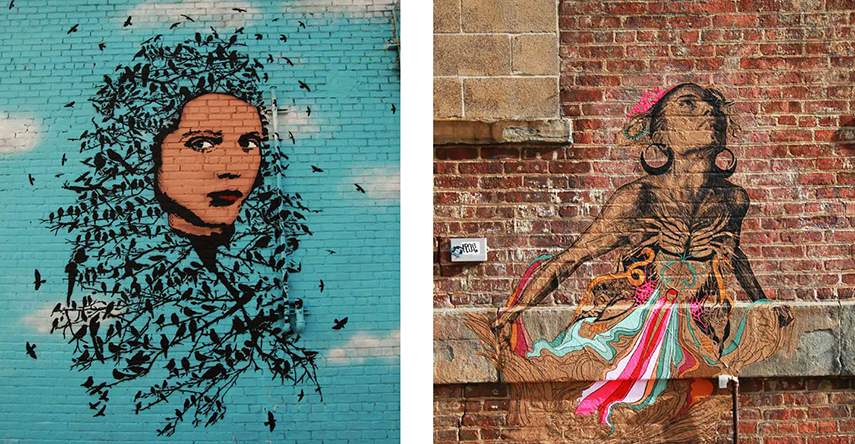 Brooklyn Street Artists in Berlin
The Persons of Interest portraiture show for Project M/7 at Urban Nation in Berlin, will reveal how the Brooklyn street artists responded to the theme of the project, which was to create a portrait of a German or Brooklyn figure with a German connection that has inspired him or her personally or professionally. Although the chosen persons will not be revealed until Project M/7 starts, the show is set to include portraits of artists, poets, writers, a political theorist, social activist, civil engineer and a glamorous actress! Hitting Urban nation will be some established names from the Brooklyn street art scene including artists such as Cake, Icy & Sot, Esteban Del Valle and Swoon alongside Don Rimx (see Art Battles video) adding their unique street art to the future Urban Nation house, with the artists keen to reflect some of Berlin's rich culture for the passers-by on the street.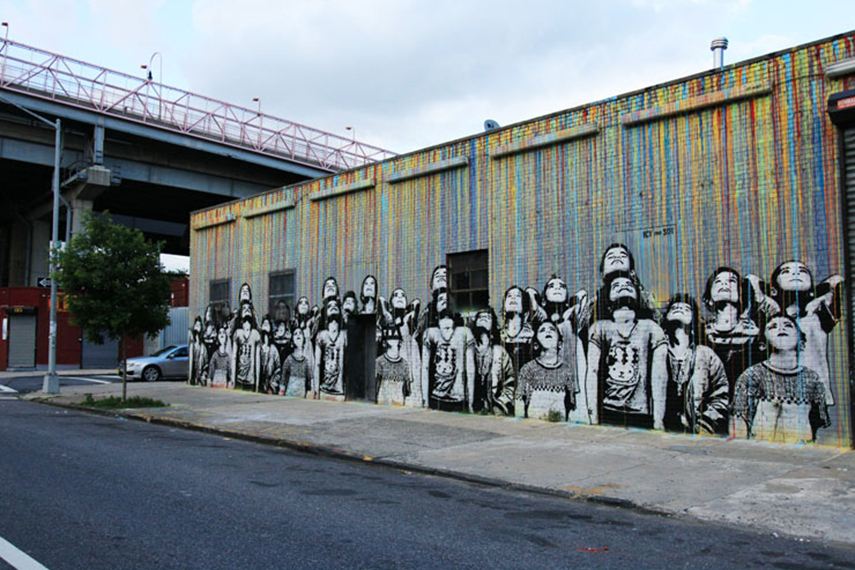 Project M/7
Project M/ was created by Urban Nation as a way of creatively transforming the façades and windows of prominent buildings in Berlin that are undergoing some kind of change. Four times a year international artists from the world of street and urban art are invited to partake in Project M/ and to work alongside the changes that are occurring inside and out with the chosen building. Project M/7 will see the twelve Brooklyn street artists working to transform the future home of Urban Nation itself, which will see ten windows at street level transformed into the exhibition along with a huge mural on the four storey façade of the building and new works painted directly on the walls of the Urban Nation pop-up space. See previous Project M/ works including a Handiedan mural and the Jonathan LeVine curated Project M/6.
Persons of Interest
The Persons of Interest portraiture show for Project M/7 aims to honour the fertile street art environment that exists in both Berlin and Brooklyn, exploring the deep roots that exist between the two. The last decade and a half has seen a great deal of cross-cultural exchanges between artists and curators moving between Berlin and New York and Persons of Interest will further display the vibrant urban art scenes that link the two cities. Full list of Brooklyn street artists participating: Cake, Chris Stain, Dain, Don Rimx, El Sol 25, Esteban Del Valle, Gaia, Icy & Sot, NohJColey, Specter and Swoon.
Persons of Interest for the Urban Nation Project M/7 takes place in Berlin between March 14th, 2015 and 15th June, 2015. Check out Brooklyn Street Art for further details.
For all the latest street art news sign up to My Widewalls today!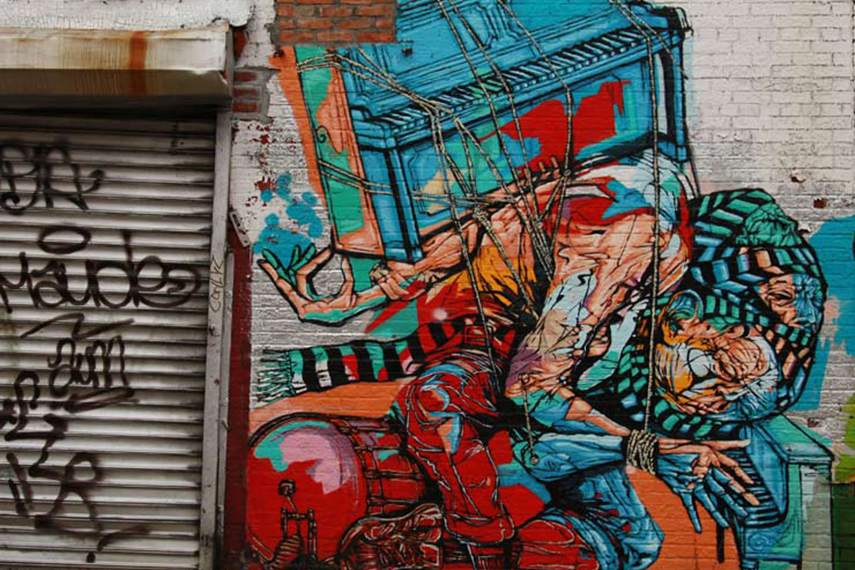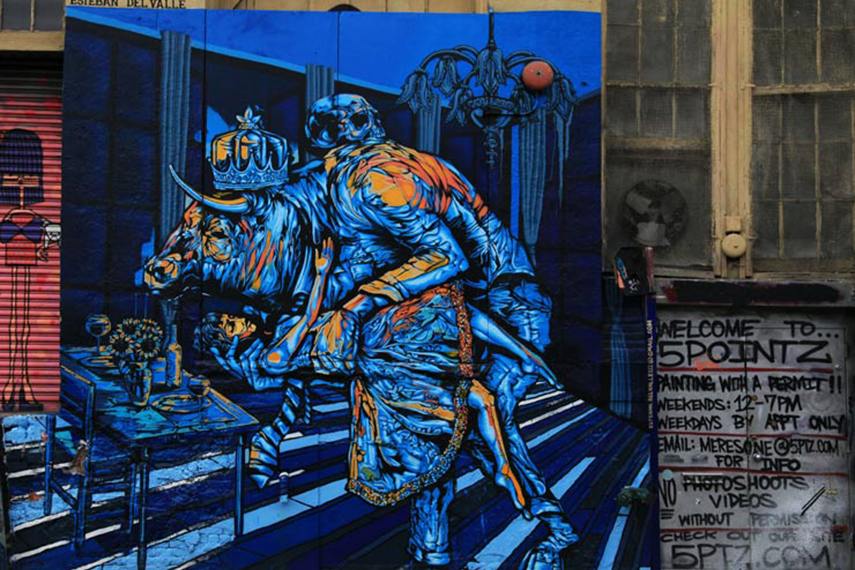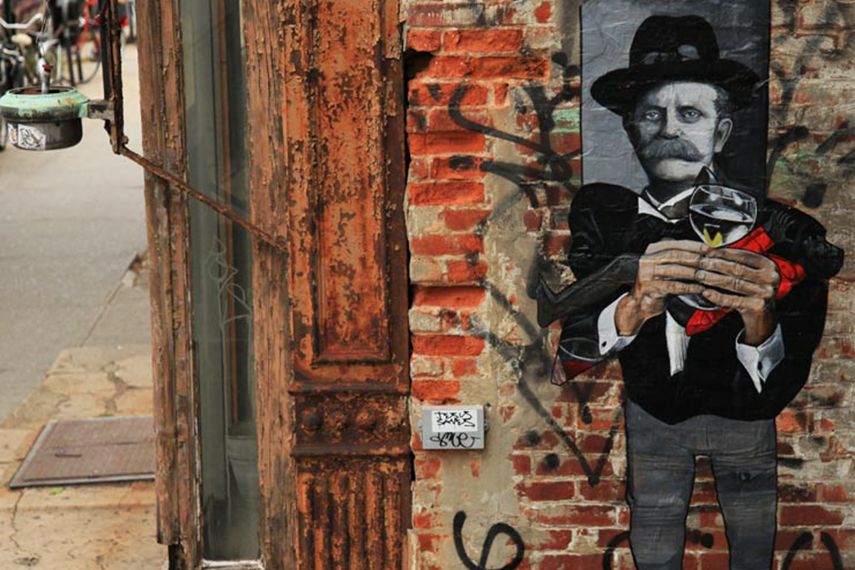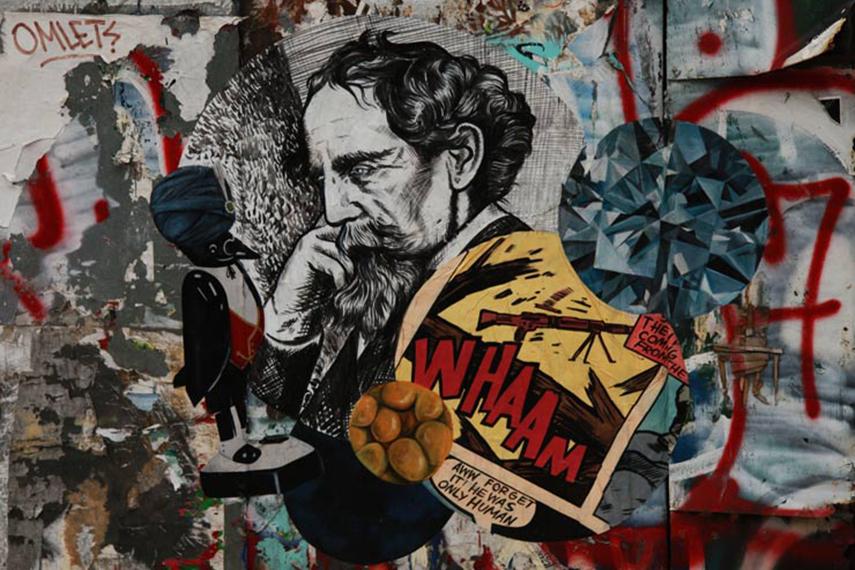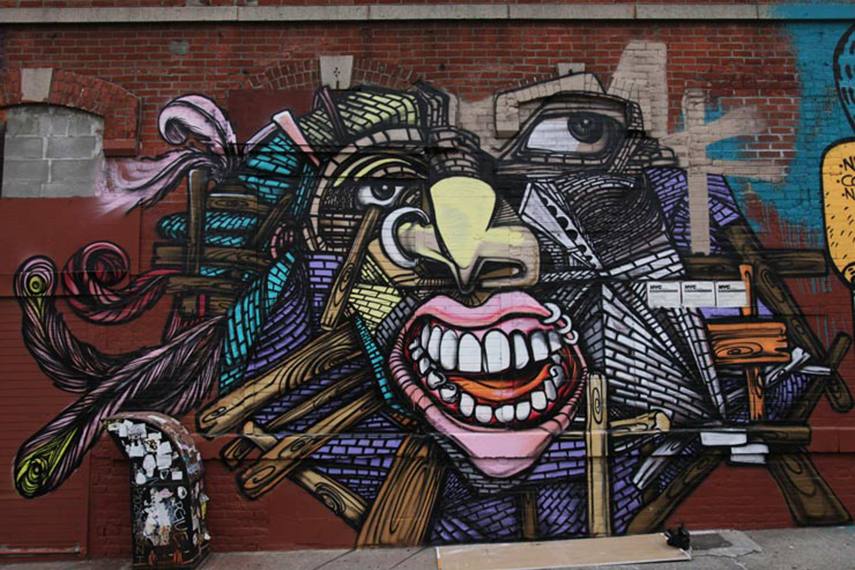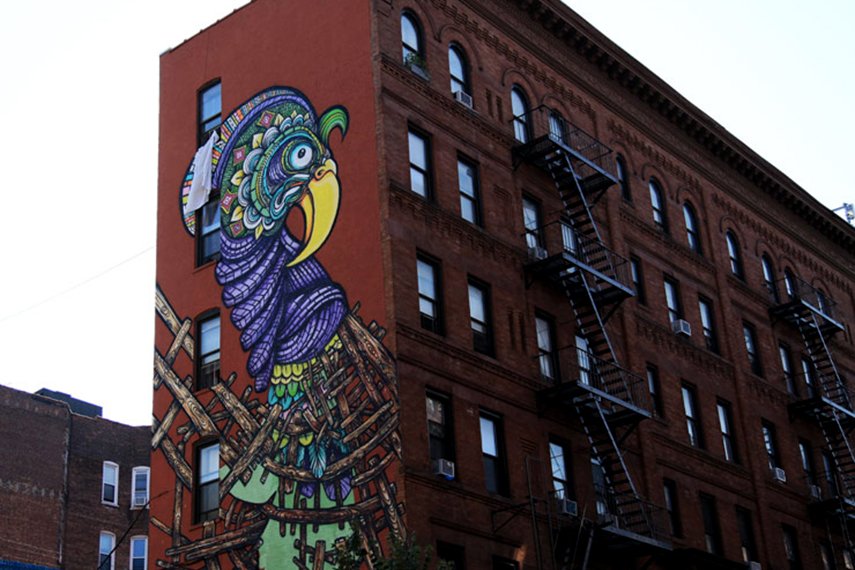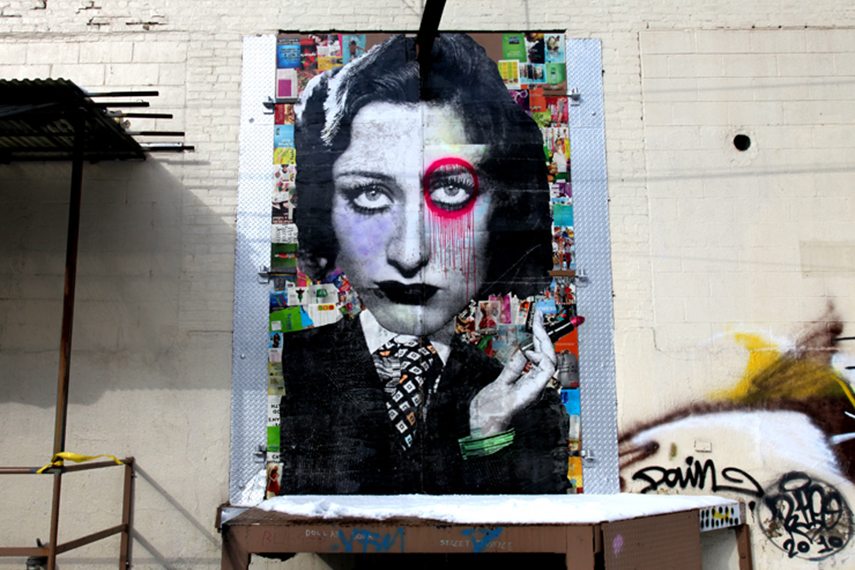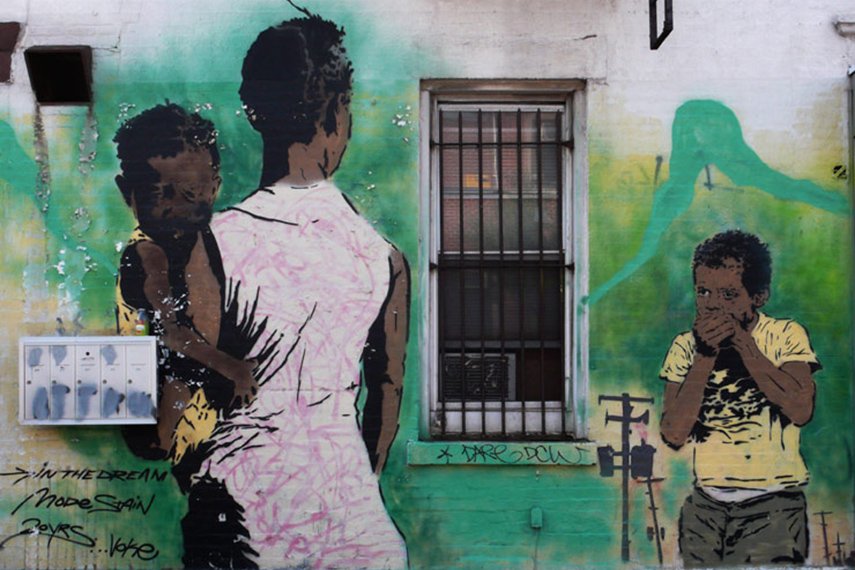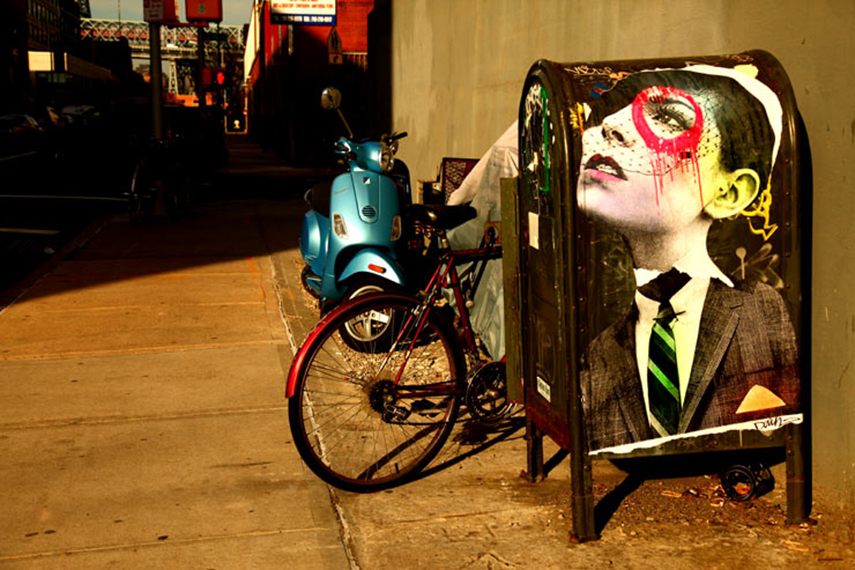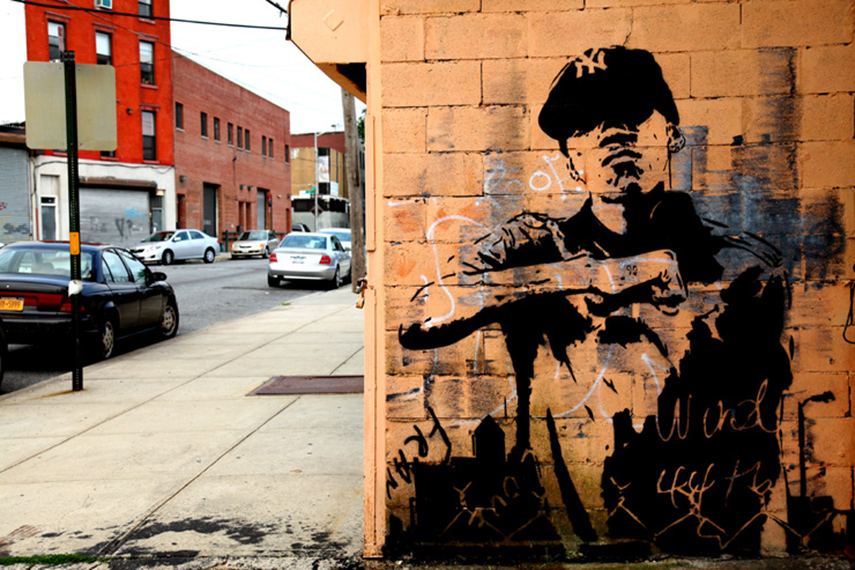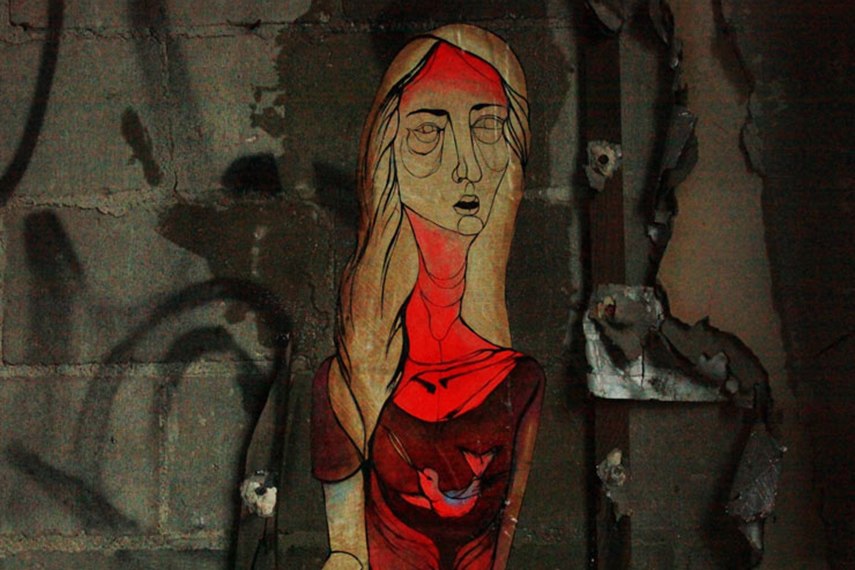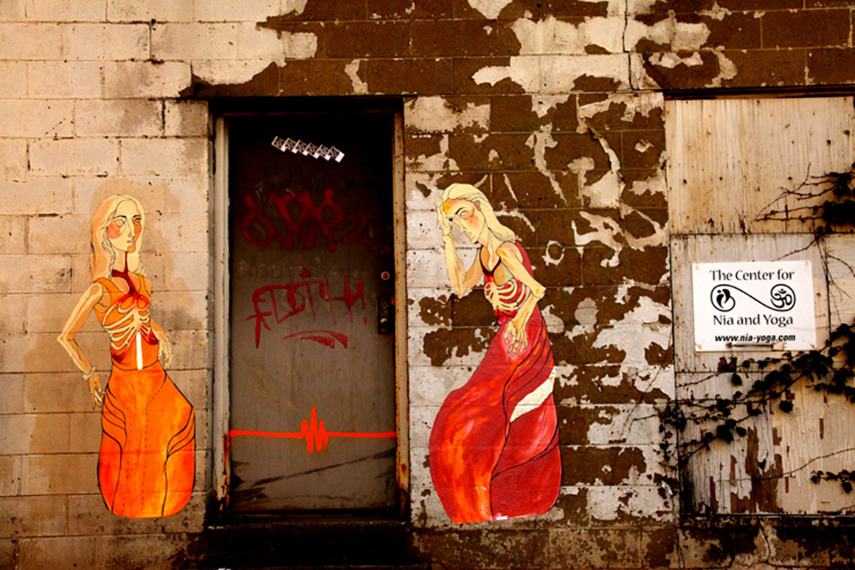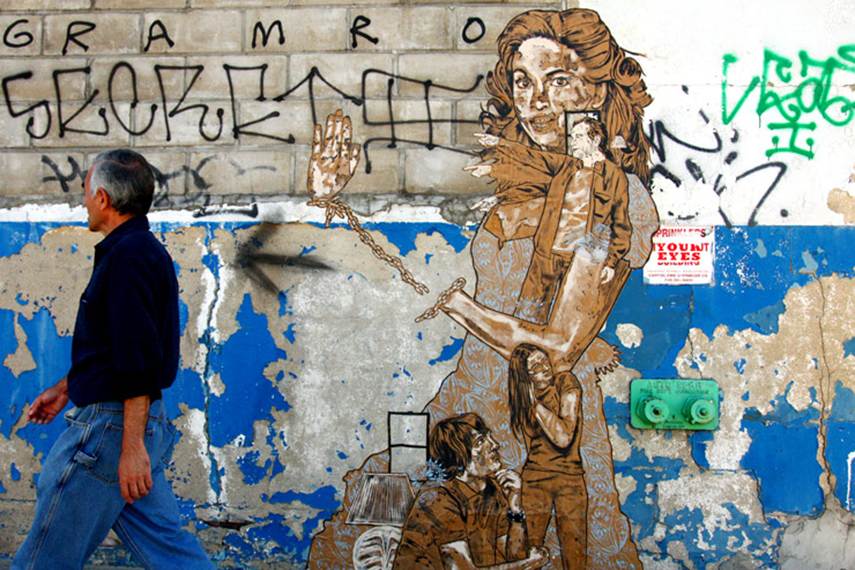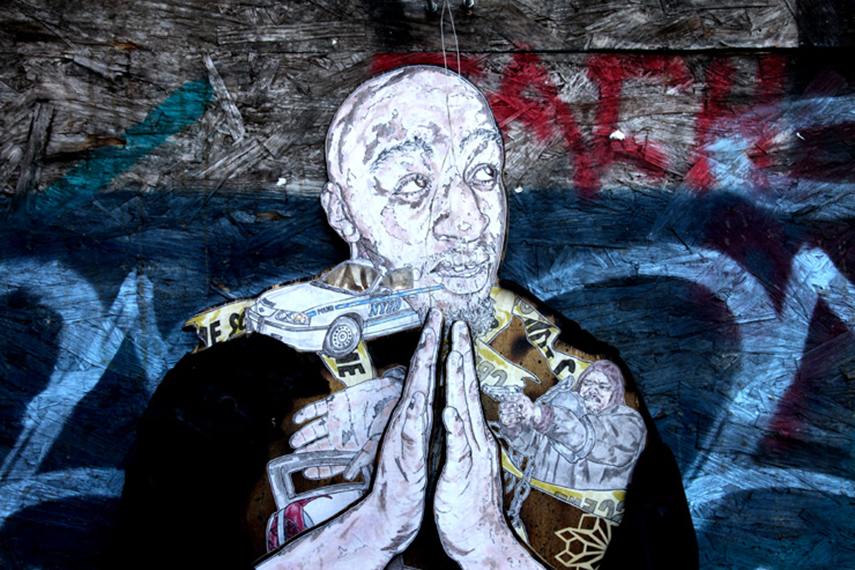 All images courtesy of Brooklyn Street Art & ©Jaime Rojo.