A vibrant and explosive exhibition of new works from Peter Anton art is coming soon to transform the UNIX Gallery in New York into a giant sugar asylum and an addiction temple where we will be forced to become patients of an imaginary health institution! This influential artist has been exploring the world of food, health, and addictions in the last few years and his works became a part of permanent collections of important private individuals but also corporate and artistic institutions such as NIKE, The Kemper Museum of Contemporary Art, Steven A. Cohen or President Bill Clinton. Sugatarium will present latest large-scale sculptures by Anton as a part of an interactive installation space at UNIX gallery.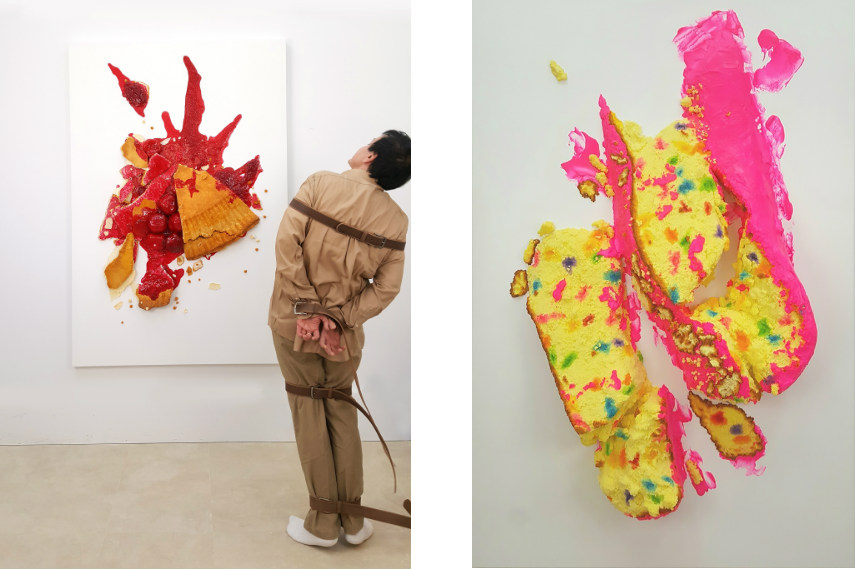 The Blissful and Destructive Potential of Hyperrealistic Sugar Sculptures
Peter Anton's monumental-sized, vibrant, and hyper-realistic sculptures are highly detailed and hand-crafted from materials such as resin, plaster, wood, clay, aluminum, and acrylic and oil paints. These sculptures by Anton will not just exist to provide a pleasant aesthetic experience but will also be put into motion with a destructive action which shows how the blissful experience of eating sweets actually affects our health. The artist's idea moves even beyond the bare act of eating sugar and makes us reflect on the thin line which exists between pleasure and pain, usually coexisting in a single action simultaneously. Entering the space of the gallery during this exhibition means having to deal with our personal addictions and the uncontrollable forces which sometimes instinctively move us into unhealthy directions.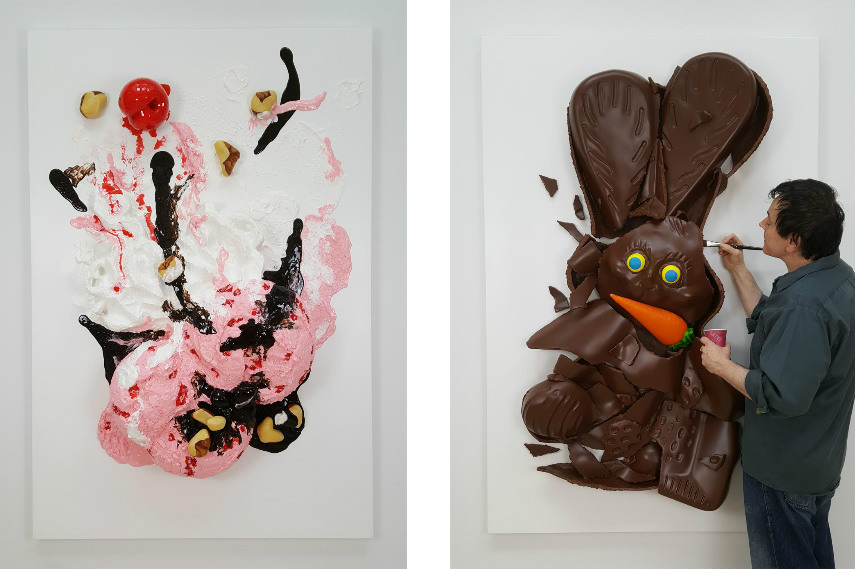 Transforming the Gallery Space into a Sugar Asylum
The visitors will have to sneak into the Sugatarium through an open window and will be treated as patients of this unique health institution and installation. They will get to see the sculptures while resting in their beds in which they will have enough time to confront their own dependence on sugar and sweets. The opening of the exhibition will be a special surprise during which the audience will be able to communicate with Peter Anton only through a glass partition via a phone intercom system, for their own safety. It is stated that all represented sweets will be smashed, mashed, splattered, broken and thrown throughout the space during the exhibition, connecting the bliss of sugar with its destructive potential. Peter Anton is well known for his previous exhibitions which transformed the UNIX gallery space in a similar way in 2015 with The Foodhist Temple and the 2012 project Sugar & Gomorrah at Art Basel Miami.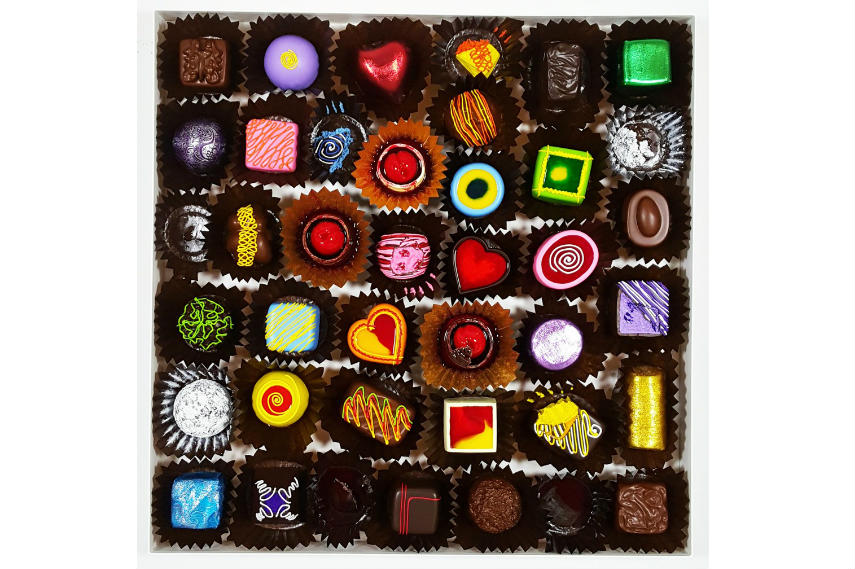 Peter Anton Art Invading the UNIX Gallery!
Named by Forbes Magazine in 2014 as an "artist to watch", Peter Anton's exhibition is definitely an experience not be missed! After many international group and solo exhibitions, he brings his latest hyper-realistic sculptures to New York. Sugatarium will be on view from April 27th until June 17th, 2017 at the UNIX Gallery. The opening reception will be held on April 27th, 2017 at the gallery from 6 to 8 p.m. Be a part of this both blissful and violent interactive practice and explore your own spaces of addiction!
Featured image: Peter Anton - Dark Bar, 2016. All images courtesy of UNIX Gallery.