He is a man of many talents but he is best known for his sculptures which are arguably among the most intriguing works of art on today's art scene. His name is Peter Gronquist. A new collection of Gronquist's paintings and taxidermy sculptures and assemblages will be displayed at Shooting Gallery from April 12 till May 3. The exhibition is titled Make Stuff and illustrates another Gronquist's commentary on what he calls "hyper-American" culture. Despite their designedly alluring appearances, his just about Neo-baroque sculptures represent Gronquist's daring statements on war, religion and our consumer-driven society.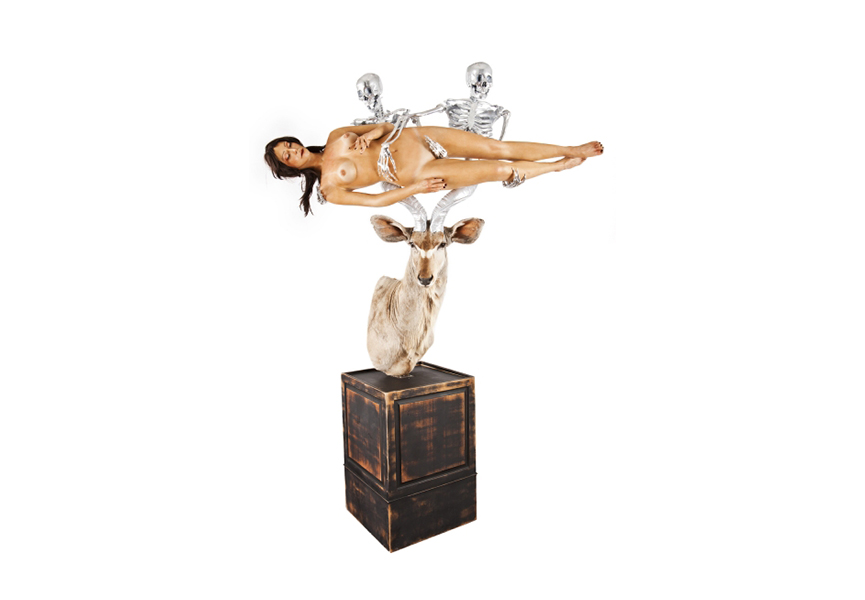 Weaponry and Corporate Logos
With his signature taxidermy sculptures, Gronquist satirizes the evolution of desire through greed and consumerism by sculpting animals' antlers into objects like replica weaponry or corporate logos, often with a gold-gilded finish. He deliberately creates this odd blend of innocent and beautiful animals with artificial gold-gilded antlers in order to shock and provoke.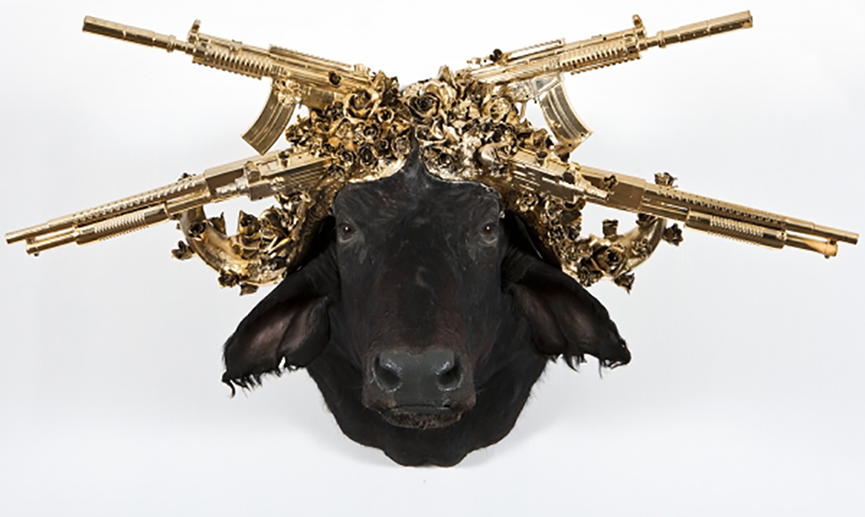 Unsatisfied Desires
As desires can never be satisfied, one just cannot stop looking at his sculptures. Maybe it's too bold to say that they are just as captivating as the consumer offerings. With his pairing, resulting in a delicate and beautiful work of art thanks to Gronquist's skillful hands, the artist touches the hidden part in us - the very desire that is so often ambiguous. As much as we despise weapons, we are somewhere deep inside drawn to it.  However, Gronquist's work simply eludes simple explanation, which makes it more intriguing.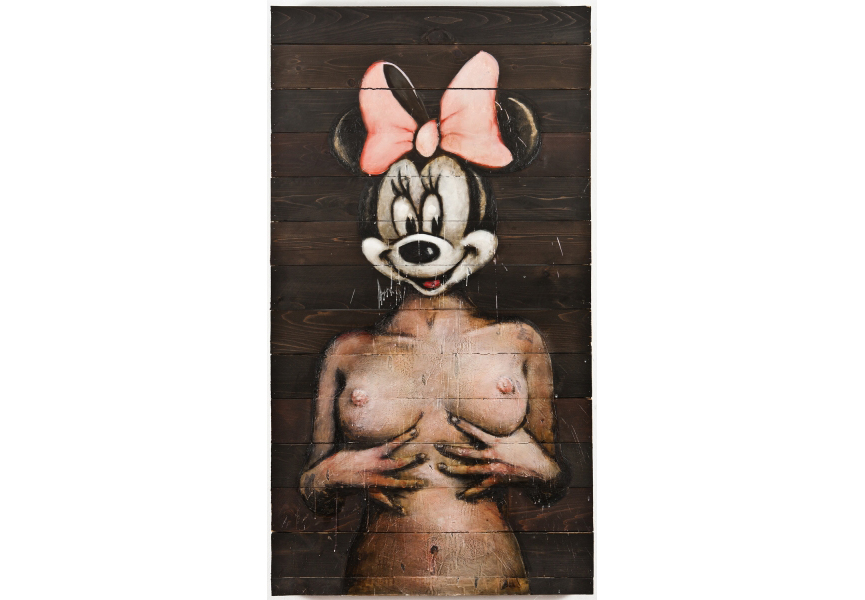 About Peter Gronquist
Born in 1979, Peter Gronquist is a visual artist living in Portland, Oregon. Gronquist attended the School of Visual Arts for two years, after which he completed his Bachelors of Art at the San Francisco Art Institute in 2001. Gronquist has exhibited in galleries across the West Coast and New York.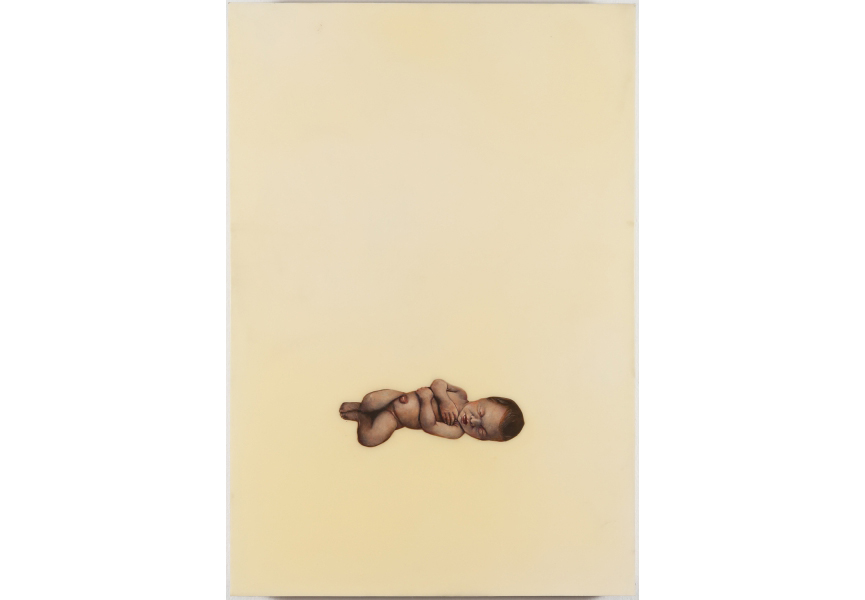 About Shooting Gallery
Shooting Gallery opened its doors in 2003 to the historic Tenderloin district of San Francisco; one known for its diverse culture and history. Owner and curator, Justin Giarla, founded the space to offer a welcoming environment for viewing the art he loves. Taking up collecting art at the age of 23, Giarla has since amassed over 500 pieces in his own collection. Growing up in Southern California gave Giarla an affinity with pop art, street art, and outsider art. Giarla has long since recognized the necessity to provide lowbrow artists with a platform, which is exactly what Shooting Gallery has done for a full decade. In addition to the exhibition of leading shows in pop surrealism, figurative realism, and color abstraction, Shooting Gallery also participates in art fairs around the world and hosts annual fundraisers for local nonprofits. Since opening Shooting Gallery, Giarla has gone on to start his own publishing company, and as of February 2013, has expanded White Walls and Shooting Gallery into a 5,000 square feet state of the art gallery space, featuring two new project spaces.