The 1950s and 1960s were immensely fruitful decades for visual arts in America, and a number of prolific artists emerged in different fields. While some of them gained international fame and a place in art history's hall of fame, others were for some reason left on the margin, despite the fact that their practices are equally well thought through and aesthetically thrilling. Such is the case with the photographer Peter Hujar.
Now, to understand Hujar's impressive black and white oeuvre centered portraiture, it is important to point out a few details regarding the social context of the time on which he lived and worked. Namely, although the American society exercised a rapid economic boom during the first decade of the early post-war period, it was still soaked in patriarchy and saturated with racial segregation and homophobia. It wasn't until the mid-1960s that various civil rights movements started consolidating and agitating for equality of all citizens regardless of class, race, gender, sexuality, etc. For the LGBT community, life became unbearable due to a publicly supported homophobia and organized prosecution conducted by the police. In the summer of 1969 the Stonewall Riots happened led by the Latino and Black trans women and drag queens.
By that time Hujar was already a successful photographer, but this development was crucial for him personally and reflected on his practice; he was closely affiliated with the circle of activists and other proponents of the New York art scene, many of them portrayed by Hujar including masterful thinkers such as Fran Lebowitz and Susan Sontag.
In the year of the Stonewall anniversary, the French museum Jeu de Paume decided to organize a proper retrospective of Peter Hujar's photographic opus and unravel various creative and personal liaisons that nicely illustrate different aspects of the queer lives before and after the queer revolution in America.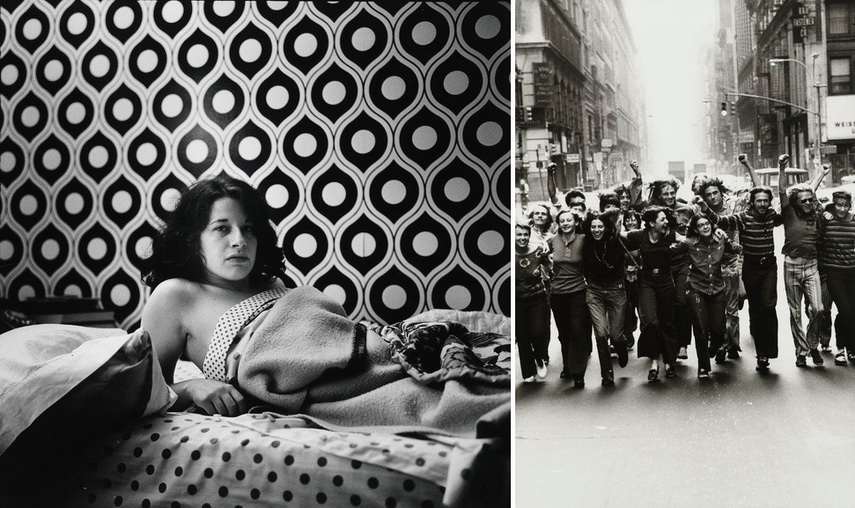 The Domains of Peter Hujar
In 1953, Peter Hujar graduated high school and worked as an assistant to commercial photographers until 1968. He became a chief assistant in the commercial studio of the photographer Harold Krieger in 1964, and the same year he posed for Warhol's three-minute "screen tests," and was featured in the film The Thirteen Most Beautiful Boys.
Hujar decided to focus solely on the artistic practice in an East Village loft studio in 1973; although a very private persona, he was an avid follower of the underground art scene in his neighborhood where experimental dance, music, and drag performances interweaved. Two years later, he made an iconic photo book titled Portraits in Life and Death and opened his first solo gallery show. Hujar was a devoted portraitist, but he also made captivating photographs of plants and animals, buildings, landscapes, and unique nudes.
In 1981 Hujar meet the promising young artist David Wojnarowicz; the two had a short affair, and the photographer became a mentor to his younger colleague, while in 1985 Wojnarowicz organized large retrospective exhibition of Hujar's work at The Gracie Mansion Gallery, just two years before he passed away out of the complications caused by AIDS.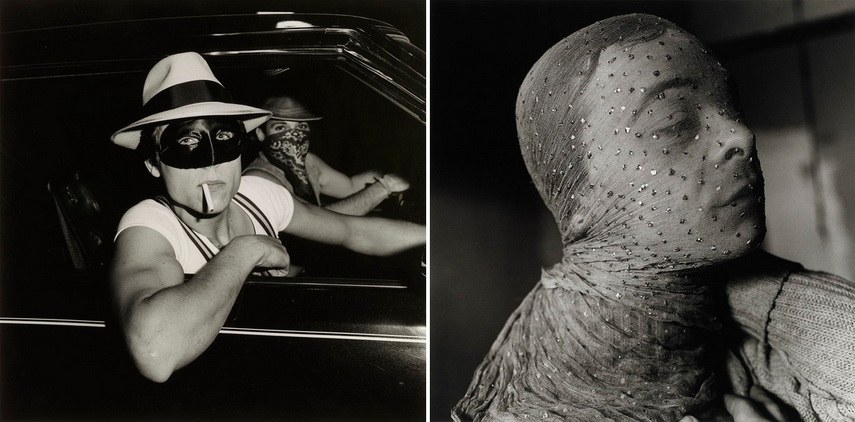 Exhibition Segments
The exhibition at Jeu de Paume is presented through chronologically organized segments, starting from the works made in the early years when Hujar explored various aspects of photography. In the late 1950s and early 1960s, the photographer experienced two long periods in Italy thanks to the Fulbright scholarship – the first with his then-partner, artist Joseph Raphael, and the second on his own. This segment will encompass works until 1973, when Hujar started acting as an independent artist.
The second exhibition segment will be focused on portraiture, which takes a central place in his practice. All the sitters that posed for him were instructed by Hujar, but the final result was a manifestation of collaboration between the observer and the observed. Interestingly so, the portrayed subjects were often veiled. Here it is also important to mention the reclining portraits, a photographic genre made up by Hujar. These poses were explored by the photographer extensively and so a significant number found their place in his 1976 monograph Portraits in Life and Death.
The following segment is devoted to New York, a place where Hujar spent his entire life. Manhattan fascinated him – the streets, buildings, and piers were captured by the photographer during the second half of the 1970s. These shoots evoke a sense of melancholy of wanderers - Hujar saw New York as a nocturnal city: a place of abandoned structures, night-time cruising, and early-dawn sites. This segment also features the photographs made on Fire Island, a queer enclave in the early 1980s, revealing a sort of a personal articulation of the utopia.
Bodies features a selection of nudes that took over a central place in his practice in the late 1970s. Hujar photographed bodies in different physical stages – extremely young and old, bodies in transient states of pregnancy and arousal.
The last segment refers to the mentioned retrospective of Hujar's work at Gracie Mansion Gallery in 1986. His principle was to either show the photographs in isolation (one photo on view) or large groups. For this particular exhibition, the photographer covered the walls of the gallery with a large scale frieze of seventy photographs without any particular order. The idea was to highlight different echoes among images that were seemingly unrelated and point attention to specific motifs that dominated throughout his career. On display in this segment are only the images made in the 1980s.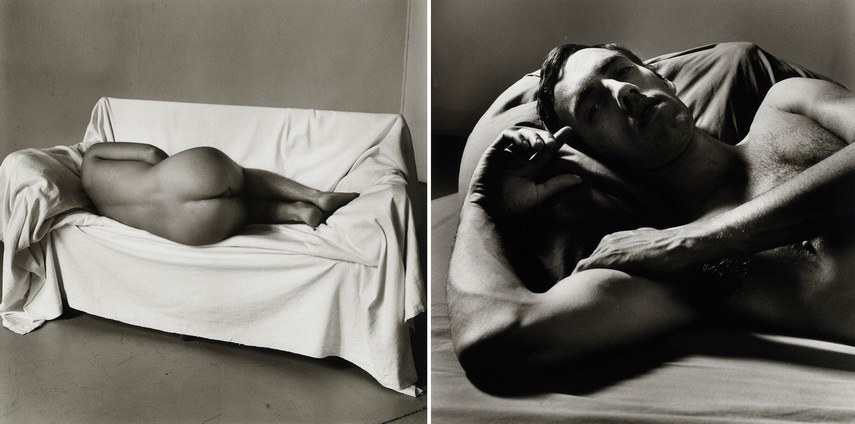 Peter Hujar at Jeu de Paume Paris
The current exhibition apparently unravels a body of work which stands as an important example of the post-war exploration of the medium and stands along shoulder to shoulder with other significant authors of the time such as Paul Thek and or the representatives of slightly younger generation Nan Goldin and Robert Mapplethorpe.
Peter Hujar: Speed of Life will be on view at the Jeu de Paume museum in Paris until 19 January 2020.
Featured image: Left: Peter Hujar - David Wojnarowicz, 1981. Gelatin silver print, Collection of Ronay and Richard Menschel © Peter Hujar Archive, LLC, courtesy Pace / MacGill Gallery, New York and Fraenkel Gallery, San Francisco / Right: Peter Hujar - Candy Darling on her Deathbed, 1973. Gelatin silver print, Ronay and Richard Menschel Collection © Peter Hujar Archive, LLC, courtesy Pace / MacGill Gallery, New York and Fraenkel Gallery, San Francisco. All images courtesy Jeu de Paume Paris.