Shortly after it emerged as an autonomous medium, photography was embraced by various industries for the display and the promotion of their products at the beginning of the 20th century. Its development coincided with the development of fashion, and that in turn led to the foundation of fashion photography.
Throughout the decades an array of majestic photographers formed within this subgenre, with some of them leaving impeccable bodies of work that changed the way fashion is perceived and practically moved it to fine arts. One of those prolific practitioners was Peter Lindbergh.
Lindbergh started as an artist interested in Conceptualism, but by 1971 he turned to photography and gradually started working for the famous German magazine Stern together with a few other memorable figures such as Guy Bourdin and Helmut Newton. The photographer gained international fame in 1989 when he produced the iconic image featuring famed supermodels Naomi Campbell, Christy Turlington, Cindy Crawford, Linda Evangelista, and Tatjana Patitz, for the cover of January 1990 British Vogue.
Under the title, Untold Stories, currently on display at Kunstpalast in Düsseldorf is a grand survey honoring the domains of recently deceased German photographer consisting of one hundred and forty photographs made from the early 1980s until his death.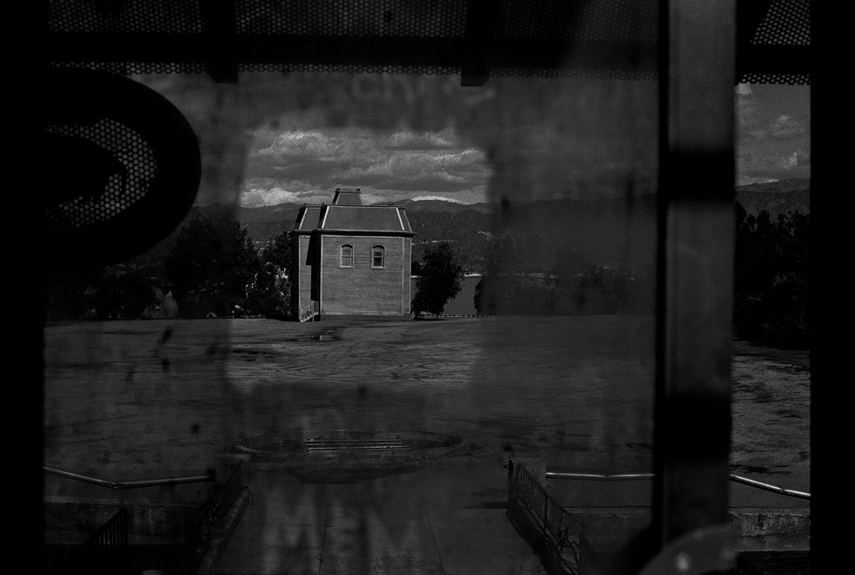 Untold Stories
The exhibition, prepared for two years and curated by the photographer himself, takes the visitors on a tour through the covers of the world's leading magazines such as Harper's Bazaar, Vogue, Interview, W Magazine, Rolling Stone and the Wall Street Journal.
Lindbergh perceived fashion photography loosely, as a category that can exist without fashion in the center; as a matter of fact, he saw fashion photography in a broader spectrum of contemporary culture.
In a short statement given before he passed away ,the photographer emphasized his attempt with this self-curating method:
The exhibition allowed me to reconsider my images in a non-fashion context. The presentation aims to open the photographs to different interpretations and perspectives. However, I don't try to claim that my pictures aren't fashion photographs, that wouldn't be true either. I insist on the definition "fashion photography" because for me that term doesn't mean that one has to depict fashion – photography is much bigger than fashion, it is part of contemporary culture.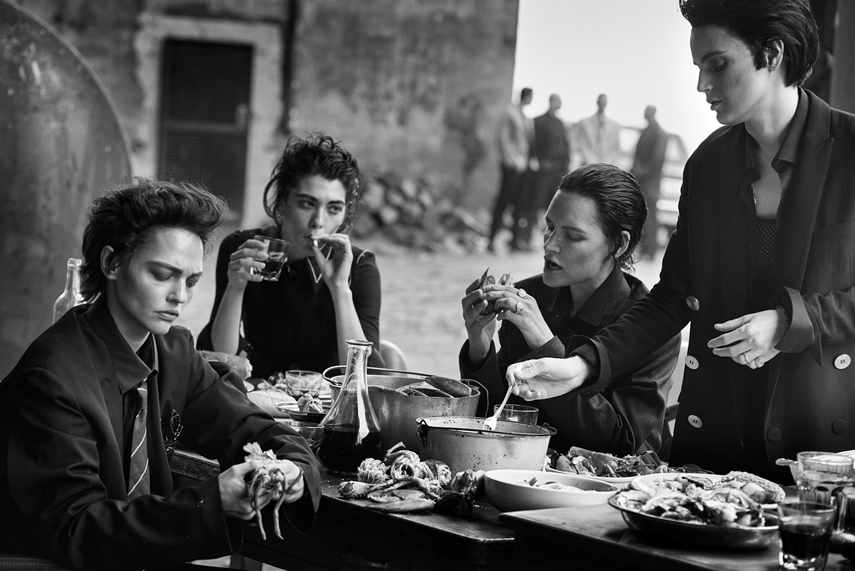 The Works
The exhibition consists of three chapters. The opening large scale installation Manifest was made especially for this presentation and serves as an immersive introduction to Lindbergh's comprehension of fashion photography.
At the center of the exhibition is a selection of works arranged personally by Lindbergh; he experimentally arranged his own material to construct new narratives while remaining his visual language in focus. The iconic and never before exhibited works are positioned in pairs or groups to enable new angles of observation and interpretations.
The film installation Testament made in 2013 closes the exhibition unraveling the unknown aspects of the practice and character of Peter Lindbergh. This introspective piece is centered on Elmer Carroll, the Florida death row inmate, who gazes for half an hour at his reflection; it significantly contributes to the whole survey indicating the photographer's apparent obsession with the freedom that manifested throughout his practice.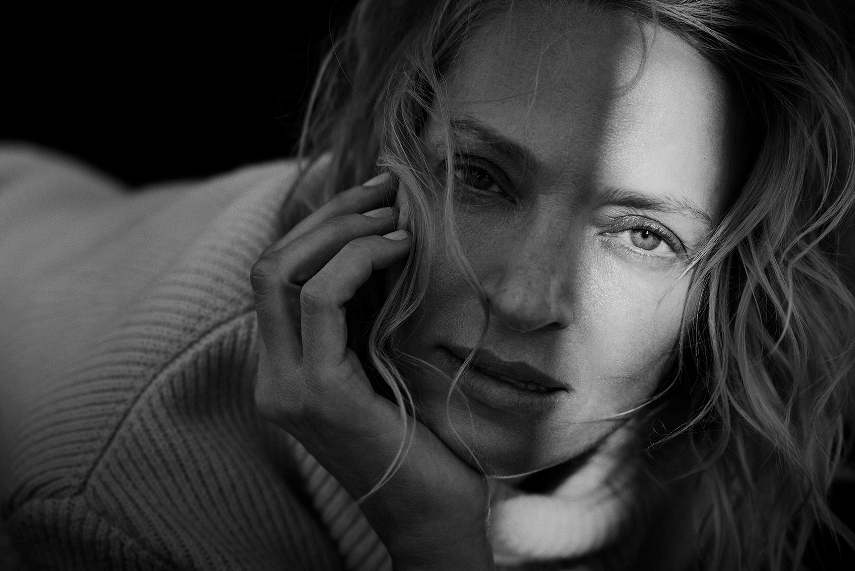 Peter Lindbergh at Kunstpalast
A multilingual catalog published by TASCHEN will accompany the exhibition including the texts written by Felix Krämer, Peter Lindbergh and Wim Wenders.
Peter Lindbergh: Untold Stories will be on view at Kunstpalast in Düsseldorf until 1 June 2020. Afterward, the exhibition will travel to the Museum für Kunst und Gewerbe in Hamburg (20 June – 1 November 2020); the Hessisches Landesmuseum, in Darmstadt (4 December 2020 – 7 March 2021), and to MADRE in Naples (March-May 2021).
Featured image: Peter Lindbergh © Foto: Stefan Rappo. All images courtesy Kunstpalast Düsseldorf.