A Paris-based artist, Petites Luxures explores themes of sexuality and intimacy through his signature minimalist style. Through the use of minimal mark-making and focusing on the simplicity of fluid lines, the artist delves into the intimacy of human relationships and love.
Petites Luxures's latest body of work will soon be on view at Hashimoto Contemporary in an online show. Titled French Fruits, the exhibition will feature their signature minimalist erotic drawings alongside new cut paper and sculptural work. All of these works culminate in a delicate and playful portrayal of desire and lust.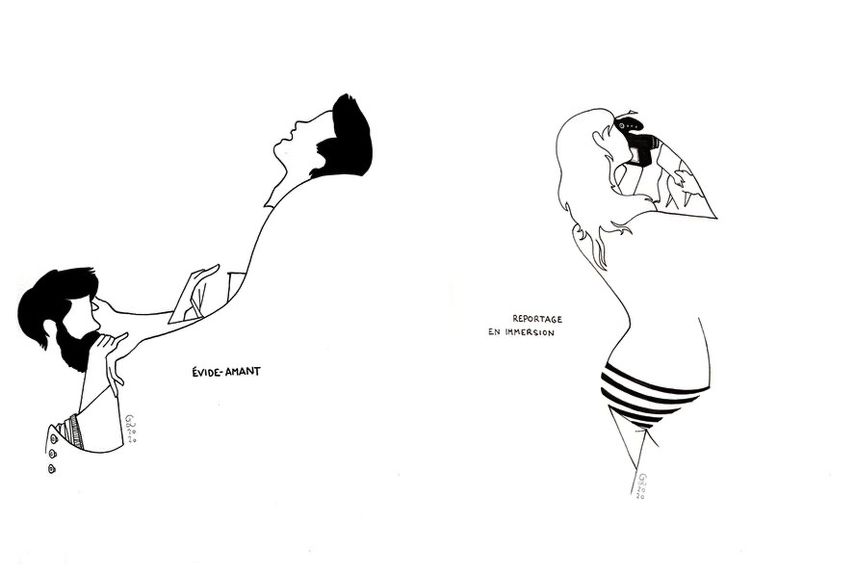 The Practice of Petites Luxures
An artist who has been anonymous for the majority of his career, Petites Luxures creates erotic drawings that are provocative, yet poignant. Working as a graphic designer and art director for the past 16 years, he always strived to keep the sincerity of the drawings made - often naively, sometimes clumsily - with ink on paper. The artist first began this series in 2014, exploring sexuality and intimacy, alone and with lovers. These drawings progressively gained popularity on social media, earning him a massive following.
Only suggesting the scenes, these works depict the outline of a hip, a stockinged leg, a pair of hands unbuckling a belt or innumerable hands intertwined and entangled across bodies, allowing the viewer to imagine the rest. Often utilizing wordplay, the ink and gouache drawings include French and English phrases and humorous witticisms that act as clues to the often seemingly unfinished scenes.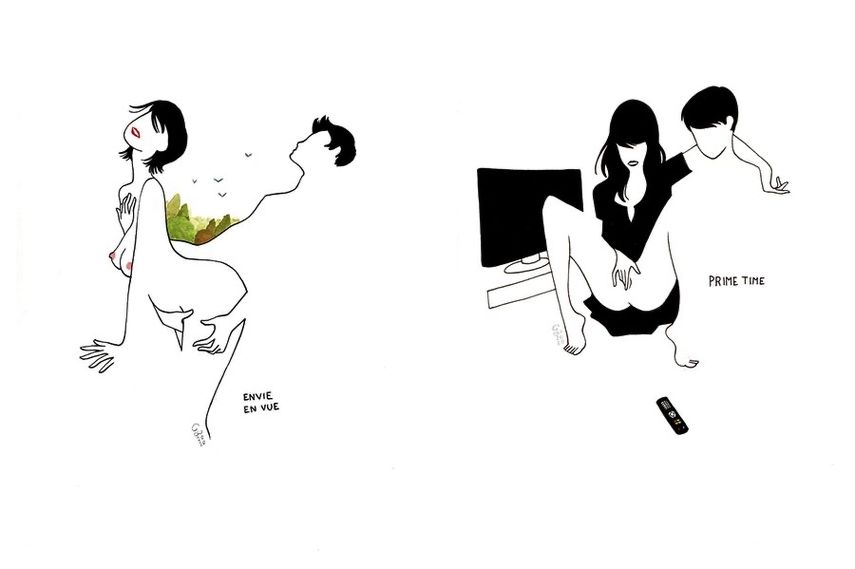 French Fruits
In addition to the fluid ink drawings, Petites Luxures has continued to expand into new mediums while utilizing the same elegant sensibility. As the artist explained, whatever the medium is, the purpose is always to play with the viewer's eye, to make the spectator search for the rest of the story and to create playful and interactive erotic scenes.
The exhibition will present the latest cut paper "theaters" that executed in similar minimal lines with an added depth to the voyeuristic scenes. It will also feature a collaborative embroidery work and a painted replica firearm.
All of these works provide a measure of cheeky levity amidst our current environment, allowing the viewer to revel in moments of closeness, love, lust and sensuality.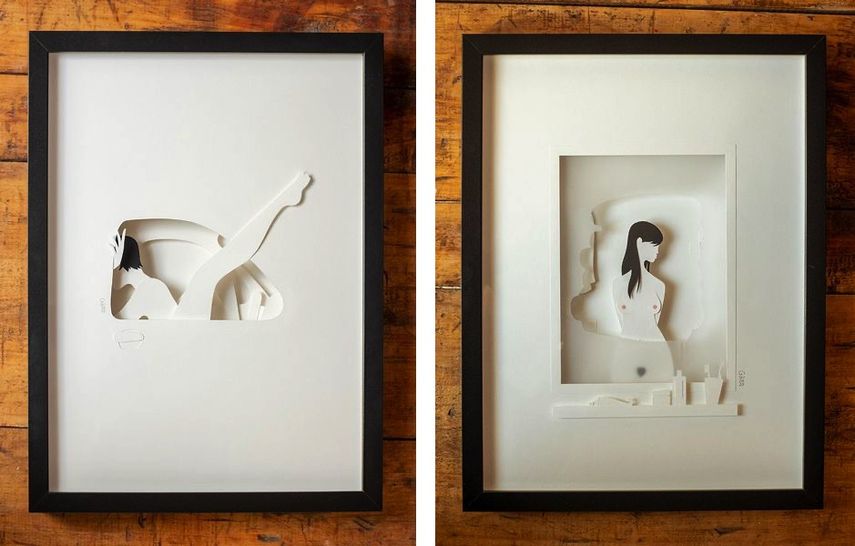 Petites Luxures at Hashimoto Contemporary
Due to the Coronavirus pandemic, the gallery will be closed to the public. The exhibition French Fruits will be on view at Hashimoto Contemporary's website until April 25th, 2020.
Featured image: Petites Luxures - Envie en vue (detail), 2020. All images courtesy of Hashimoto Contemporary.