Did you know that just two weeks ago on November 19th the International Men's day was celebrated? Some feminist may argue that it is an unnecessary celebration considering that every day is men's day in the patriarchal society but it still doesn't affect our decision to dedicate today's article to the ultimate symbol of manhood and talk about penises a bit more. Why not. The obsession with the male sex organ has been present since the dawn of humanity and it is equally explored in art. From teeny-tiny ones in ancient Greek sculptures to some naughty representations of the virile member in contemporary art, we will take a brief tour through the history of phallic art.
The Art of Phallus in Ancient Times
When once asked about her art, influential American sculptor Louise Bourgeois said: "When I wanted to represent something I love, I obviously represented a little penis". If there is a culture we could single out, as the one that shared this particular interest, it would have to be ancient Roman.
Phallic sculptures were commonplace in the everyday lives of Romans. If you were entering a Roman house in Pompeii for instance, one of the first things you would see might have been phallus wind chimes or household objects representing oversized penises in erection. As symbols of fertility, they were believed to bring good luck. Erotic art had a special place in the life of Romans and other ancient cultures weren't far behind in their celebrations of this phenomena. From Egypt to Japan, each civilization had its own gods of fertility and phallic art flourished on all continents. Ancient Greeks were perhaps the only ones who have developed the art of tiny penises to avoid grotesque and make sculptures symmetrical, but for the other ancient cultures this wasn't a problem and there are some wild examples out there.
Phallic Fascination from Pompeii to Mexico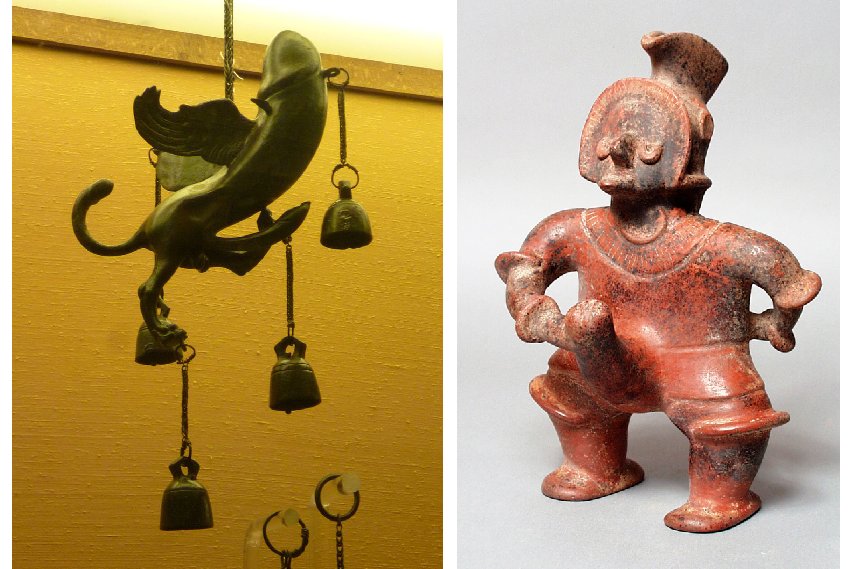 Negative View of Sexuality
Christian values in Western civilization have brought new views on sexuality and we all know how much time it passed before some explicit and imaginative genitalia representations entered the scene. We had to wait for Freud to tell us that phallus is one of the pillars of Western society and the artistic representations of the idea followed. The explorations of the subconscious lead to the examinations of phallic symbolism. One of the most scandalizing sculptures from the first half of the twentieth century was Constantin Brancusi's Princesse X. Although the artist never explicitly said it was inspired by the sex organ, it takes one look and we can be certain that it's a golden statue of a penis. Unless it is an unusual representation of a telephone receiver. We'll leave it open for interpretation.
Evolution from Princesse X to Penis Wall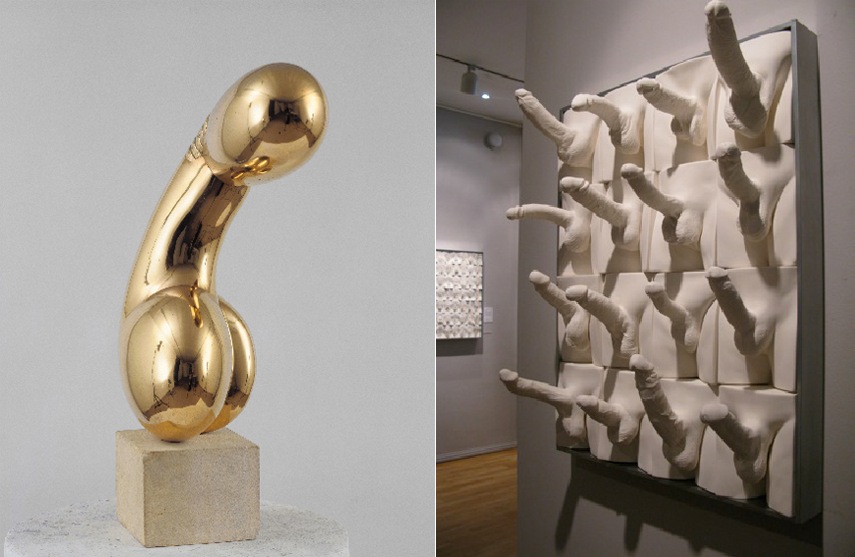 Contemporary Art - Penises Everywhere
After the 1960's and 1970's and the sexual revolution, artworks inspired by the male genitalia were almost everywhere, explored in various art mediums. From Robert Mapplethorpe to Andy Warhol, Tracey Emin and Louise Bourgeois there are numerous artists who have contributed to the rise of penis art, exploring the notion of male sexuality with various motivations, offering a range of meanings to this phenomenon. Penis statues also entered the world of mainstream pop culture with Kubrick's Clockwork Orange that featured Herman Makkink's kinetic sculpture Rocking Machine. Street art also isn't innocent when it comes to the penis drawings and street artist Wanksy became famous for his spray-painted penises executed around potholes. It is a really interesting to explore how phallic art has evolved and crossed a long path through history. The fascination with sex organs seems to be everlasting and who knows what else will we see in the future.
Scroll Down for Some Fascinating Contemporary Art Examples...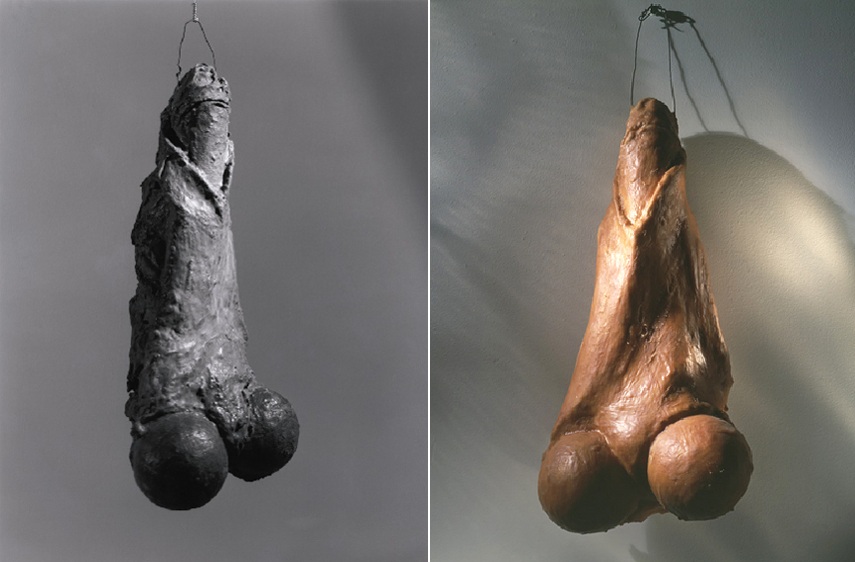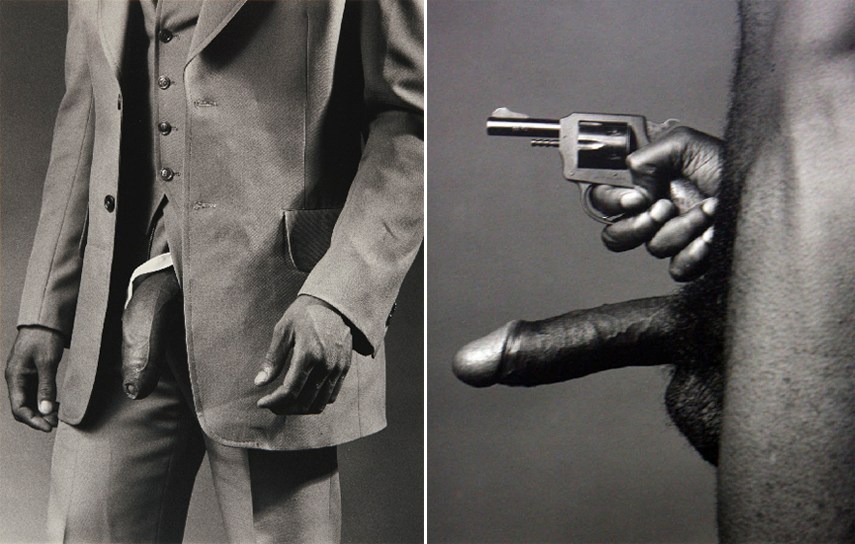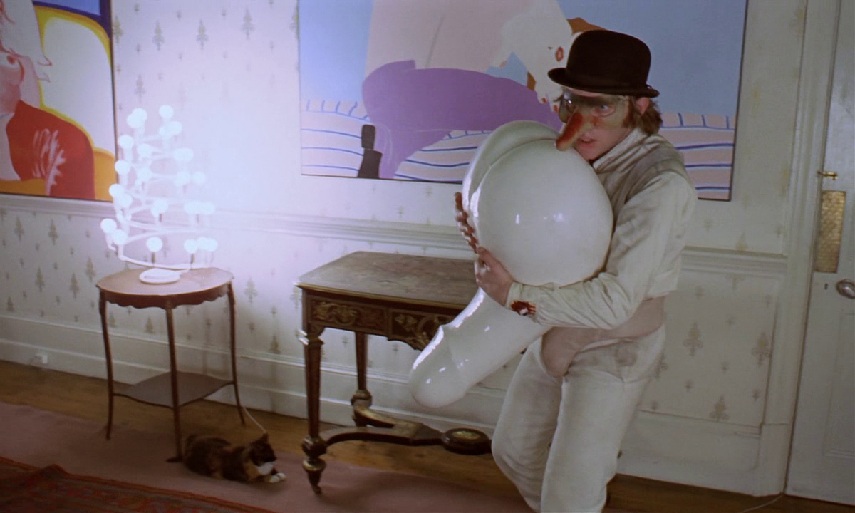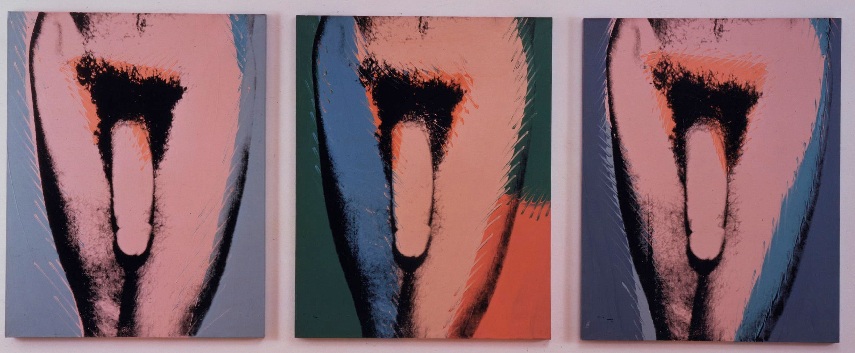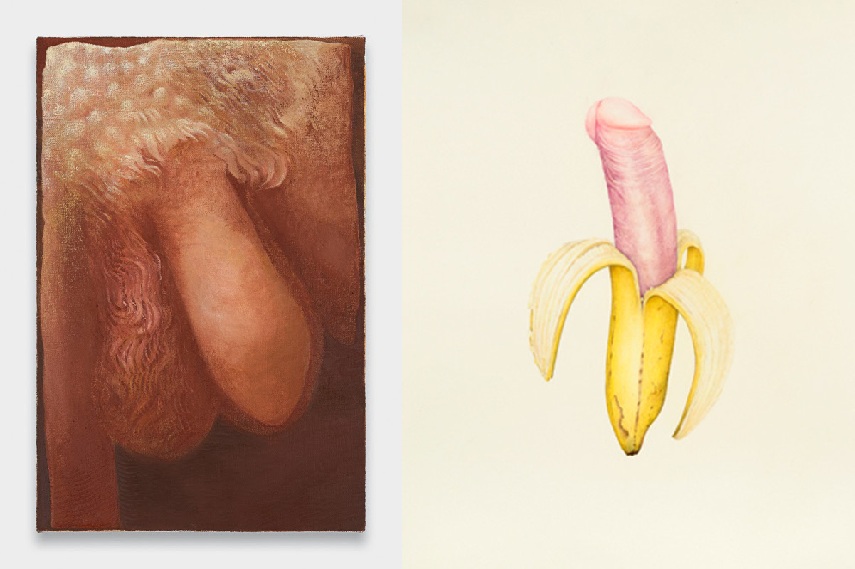 The Virile Member in Street Art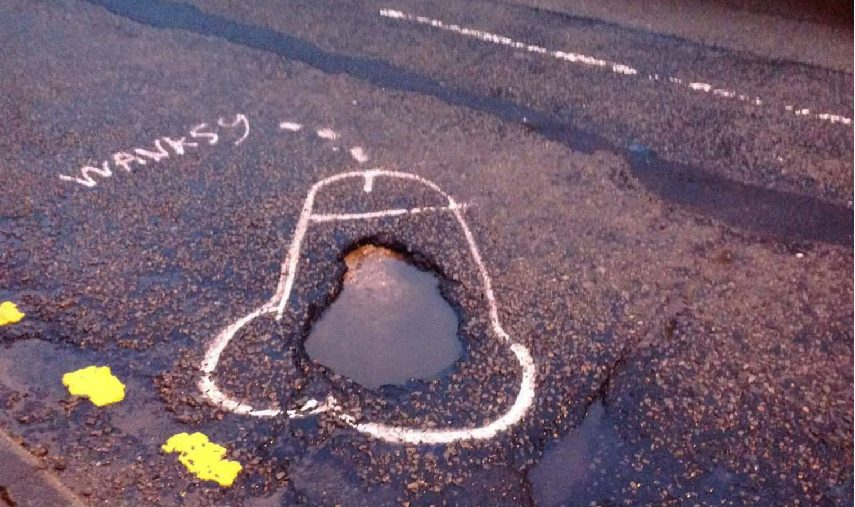 Featured images: Marcel Duchamp - Couple of Laundresss Aprons, 1959; Louise Bourgeois and Tracey Emin - And So I Kissed You; Phallic sculpture from Peru. All images used for illustrative purposes.