In the world of art, the year 2019 will be marked by the 500th anniversary of Leonardo's death, among other things, with many exhibitions and events taking place to commemorate it. Joining in will be Leonardo: The Works, the latest documentary about the life and work of one of the most significant artists in history, directed by the acclaimed director Phil Grabsky. In focus will be some of Leonardo's most famous paintings, such as The Mona Lisa and The Last Supper.
Up until this point, this might seem like the description of any art documentary ever made, one that has been done and seen so many times before. The truth is that the movies signed by EXHIBITION ON SCREEN, a project conceived by Grabsky and his Seventh Art Productions in 2011, offer an experience of viewing and enjoying art so unique that it should be its own category. Relying on his award-winning career and an experience spanning 25 years, Phil Grabsky brings major art exhibitions and the stories of both galleries and artists to the cinema, and ultimately TV and DVD as well. With Season 7 currently in production, the acclaim of these films definitely is undisputed.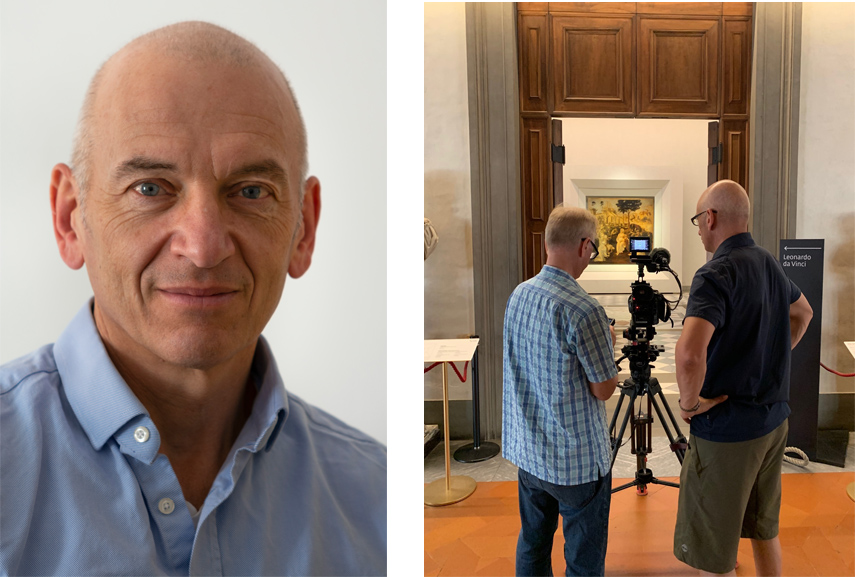 Phil Grabsky and the EXHIBITION ON SCREEN
Interestingly enough, the EXHIBITION ON SCREEN project kicked off with a documentary about Leonardo, and the show hosted by the National Gallery in London in the fall of 2011. Ever since, 16 more films have been released and shown in over 1500 cinemas in 60 countries. By crafting and cultivating relationships with museums, galleries, and institutions, Grabsky and his colleague David Bickerstaff give an intimate, information-filled portrayal of art that is meant to stay as part of our cultural legacy.
Leonardo: The Works will be screened worldwide from 29 October 2019, as part of the Season 7 of EXHIBITION ON SCREEN which will also include films on Lucian Freud, Frida Kahlo and a special on how Easter has been presented throughout the history of art. I sat down with Phil Grabsky to talk about these documentaries and his successful project itself, what it's like to be in presence of so much great art and what the future will bring.
Listen to our conversation below!
For more Widewalls podcasts with the world's top artists, art professionals, and enthusiasts, visit our page on SoundCloud!
EXHIBITION ON SCREEN | Leonardo: The Works (2019) Directed by Phil Grabsky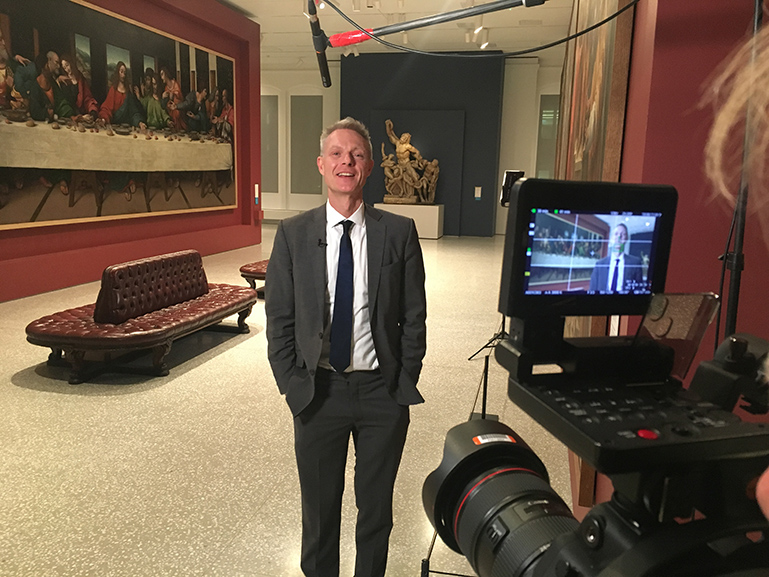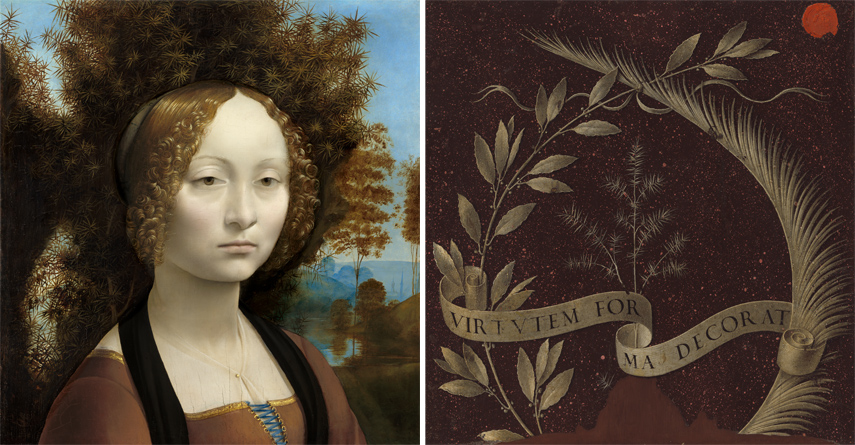 Featured images: Filming EOS Leonardo The Works; Filming Madonna Litta by Leonardo, Hermitage Museum, St. Petersburg; Filming Madonna of the Yarnwinder by Leonardo, National Gallery of Scotland. All images © EXHIBITION ON SCREEN.