The Land of Nod, located east of Eden, is a biblical place where Cain was exiled by God after he murdered his brother Abel. As it is the case with other chapters of the Book of Genesis, this story symbolizes many themes, such as the classic struggle between good and evil, the hunger for acceptance and greatness, the capacity for self-destruction, and especially guilt and redemption. Precisely these themes are central to the ongoing series of photographs by famous American photographer Philip-Lorca diCorcia. Entitled East of Eden, the series will be exhibited at David Zwirner in New York.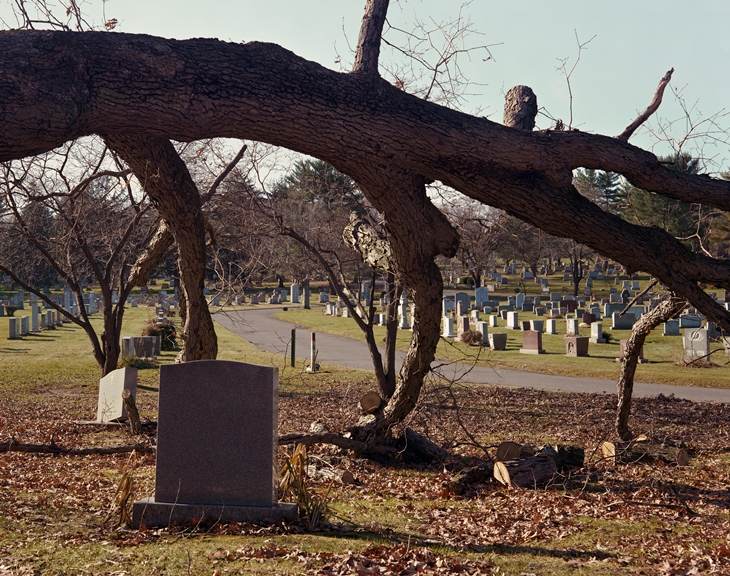 Philip-Lorca diCorcia's Photography
Philip-Lorca diCorcia is one of the most influential and innovative photographers working today. His style and approach have been changing parallel with the evolution of contemporary photography. Being best known for creating images that are poised between documentary and theatrically staged photography, his practice takes everyday occurrences beyond the realm of banality. In his photographs, gestures that would be considered completely insignificant are infused with emotion and psychology. DiCorcia captures complex realities out of seemingly straightforward compositions, and therefore his work is based on the dichotomy between fact and fiction, while at the same place he asks viewers to question the assumed truths that the photographic image offers.  His art is often inspired by political and social context in which he creates, examining constructions of identity, reality, and artifice.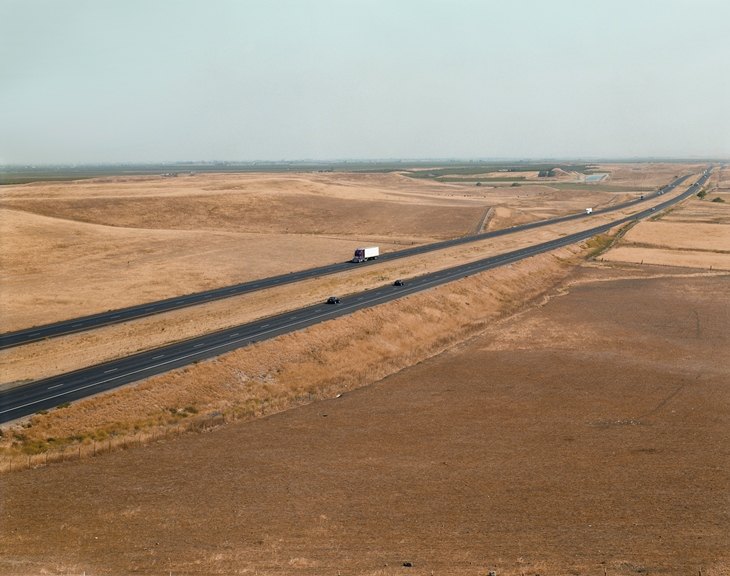 Philip-Lorca diCorcia's East of Eden Series
The series East of Eden begun in 2008, and it is inspired by the economic and political climate of the United States towards the end of the Bush era. Identifying a parallel between the financial collapse and the biblical Book of Genesis in terms of an "ensuing loss of innocence," East of Eden consists of singular, at times contrasting images of people and events after "the fall". Photographs from the series are incorporated with symbolism, allowing open and wide-ranging interpretations. For example, Cain and Abel (2013), that will be part of exhibition at David Zwirner, portrays the biblical brothers as a gay couple, while the nude pregnant woman watching over them symbolizes modern-day Eva. In San Joaquin Valley, California (2008), two black vehicles, driving along a highway that stretches through a barren, unpopulated landscape, become metaphors for Adam and Eve's expulsion from paradise. The series also includes idealized depictions of American city, while several landscape photographs were taken in California.  In many places, diCorcia put references to John Steinbeck's 1952 masterpiece, not only by the title of the series, but also by several photographs which were taken in California, the primary setting for Steinbeck's book.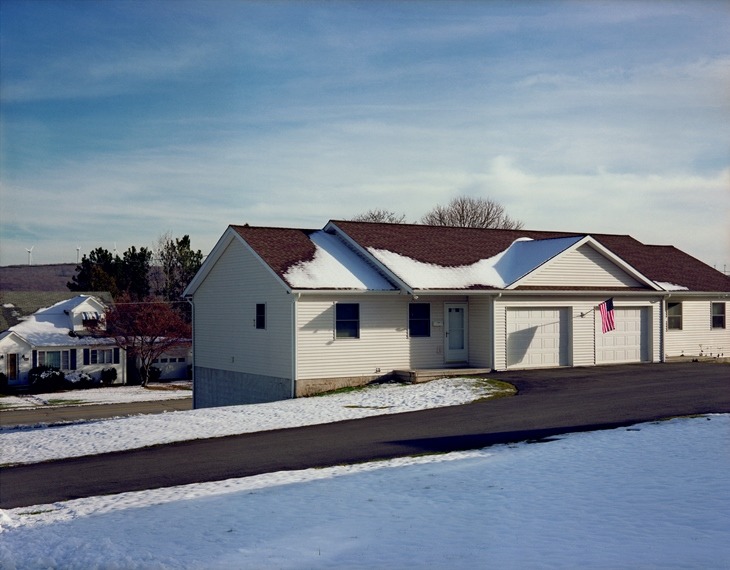 Philip-Lorca diCorcia at David Zwirner
Works by diCorcia are held in public collections internationally, including the Centre Georges Pompidou in Paris, The Metropolitan Museum of Art in New York, Museum of Modern Art in New York, and many others. Exhibition at David Zwirner will be an opportunity for visitors to see large-scale photographs from Philip-Lorca diCorcia's ongoing East of Eden series. The exhibition marks the United States debut of the series, which was first shown in 2013 at David Zwirner, London. The show will be on view from 2nd until May 2nd, at David Zwirner in New York.
Sign up for My Widewalls, and keep yourself informed about upcoming exhibitions!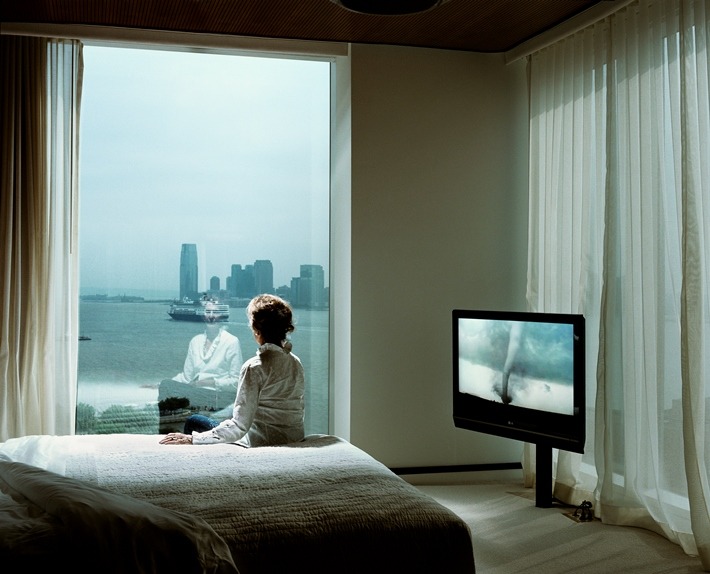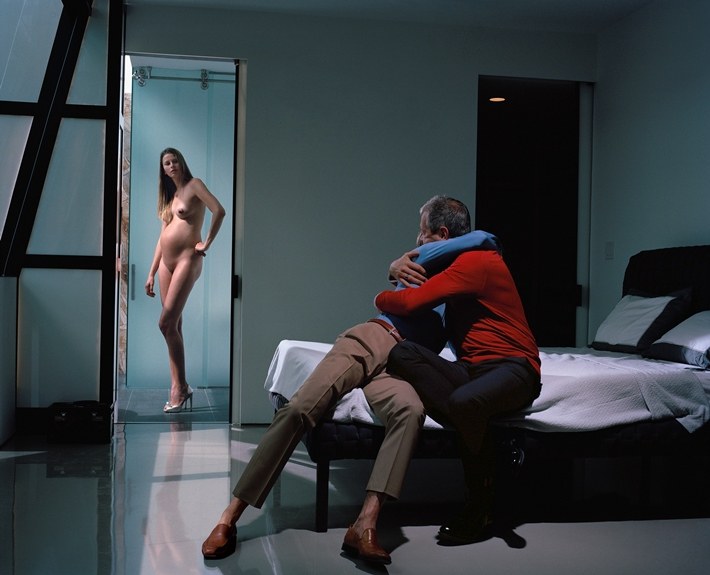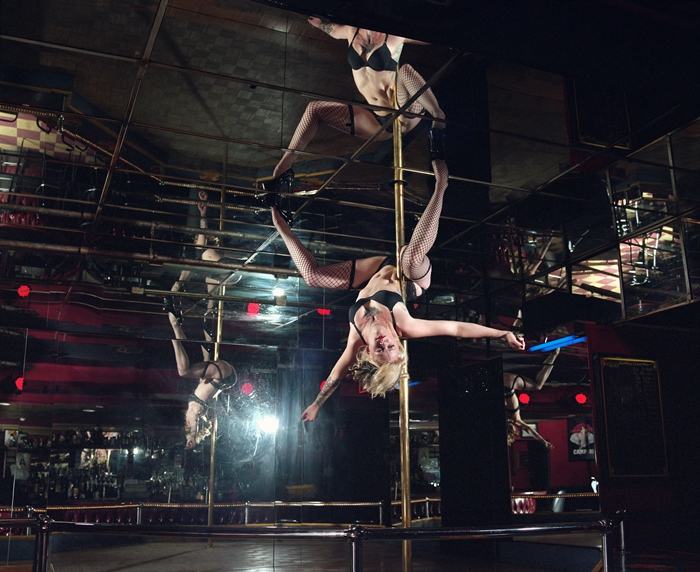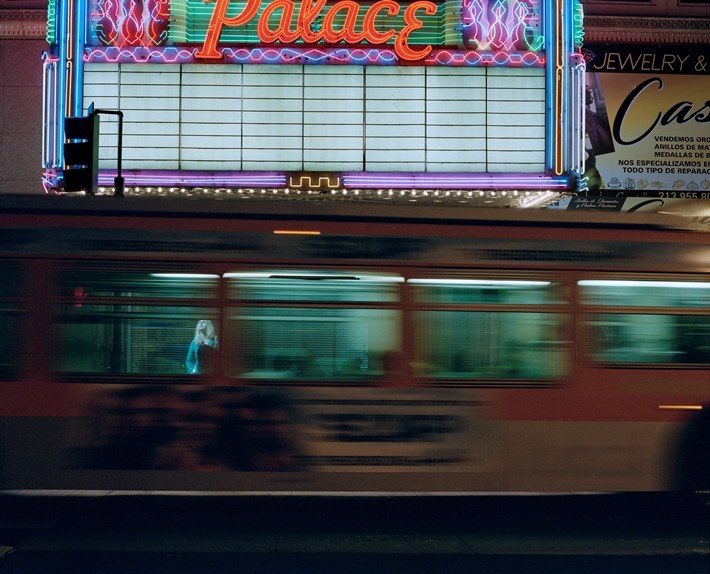 Featured Image: Philip-Lorca diCorcia - Lynn and Shirley, 2008. Inkjet print, 40x60inches
Images in slider:
Philip-Lorca diCorcia - The Hamptons, 2008. Inkjet print ,40x60 inches
Philip-Lorca diCorcia - Stockton, California, 2009. Inkjet print, 40x60 inches
Philip-Lorca diCorcia - Mr. Briggs, 2007-2008. Inkjet print,  40x60 inches
Philip-Lorca diCorcia - Lacy, 2008. Inkjet print, 40x60 inches
Philip-Lorca diCorcia - Genesis, 2015. Inkjet print,  40 x 60 inches
Philip-Lorca diCorcia - Andrea, 2008. Inkjet print, 40x60 inches
Philip-Lorca diCorcia - Abraham, 2010. Inkjet print, 40x60 inches
All images courtesy of the artist and David Zwirner, New York/London,