On Thursday, May 14, an even-tempered auction has been seen at Phillips New York and their Contemporary Art Evening Sale. Out of 72 lots, 56 were sold, with more than half of them sold in the estimate range. Even though, the highest price was seen in the sale of Francis Bacon's Seated Woman, a portrait from 1961, the biggest success was seen in the sale of lot 23 and James Lee Byars' Eros scored the highest hammer high estimate difference.
Rare Francis Bacon's Female Nudes
The early 1960's, and for more or less much of the rest of his life, one sees Bacon personalize the body, often painting himself, his lovers and, most prominently, his circle of friends, fellow artists and drinking companions. It is from this select group of friends, executed in 1961 – the year the artist moved to his now famous studio at 7 Reece Mews, where his greatest masterpieces were executed – that Seated Woman (Portrait of Muriel Belcher) comes from. Muriel Belcher and Francis Bacon met in 1948. It is said that she adopted Bacon as her "daughter" the day after she opened the Colony Room on Dean Street in Soho, London and he became her first patron. In the early days of their relationship Belcher paid the artist £10 a week to bring in his friends and rich patrons to the Colony Room. Bacon was allowed to drink for free, at a cost to Belcher of significantly more than the £10 he earned for introductions.
The Overview Of Phillips New York: Contemporary Art Evening Sale Auction
We already mentioned that out of 72 lots 56 were sold, making that a great 77.8 percent of sold lots. A poor number of 6 of sold lots achieved prices over high estimates, or 10.7 percent, as oppose to 19 lots sold under low estimate, which is a third with 33.9 percent. Most of the lots, or 31 lots, were sold in range of estimated value with 55.4 percent. The auction gathered $83135000 which is almost 5 million dollars more than the sum of low estimates for sold lots, but at the same time around 30 million dollars less than the high estimate sums of sold lots. The highest hammer price was seen in the sale of previously mentioned Bacons's work Seated Woman  which was sold for $25000000. Average hammer price at this auction was $1484554. Hammer price median was $615000 (this means that the same number of lots were sold for more than $615000 and for less than $615000). The difference between average hammer price and median was -58.6 percent, which means that almost the same number of lots were sold bellow this auction's average price as above it.
Besides already mentioned Francis Bacon and James Lee Byars, Jonas Wood painting B. Taschen made a notable result. We have seen couple of more lots going for the price higher than 3 million dollars: Agnes Martin's Untitled #7, Brice Marden's Elements (Hydra), Hedge by Mark Tensey and Rudolf Stingel's Untitled. Two untitled John Chamerlain's artwork failed to meet even the low estimate, and the same scenario was seen with the sale of lot 26 - Block by Rachel Whitered.
Dear readers, please scroll down for info on prices of the most interesting lots of Phillips New York: Contemporary Art Evening Sale Auction.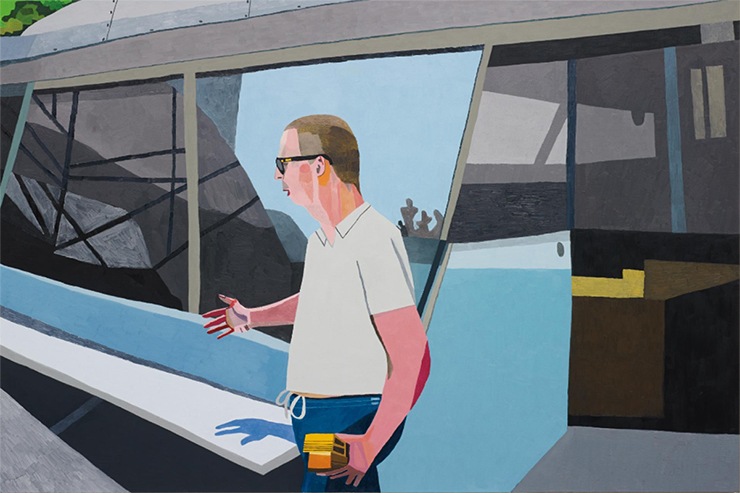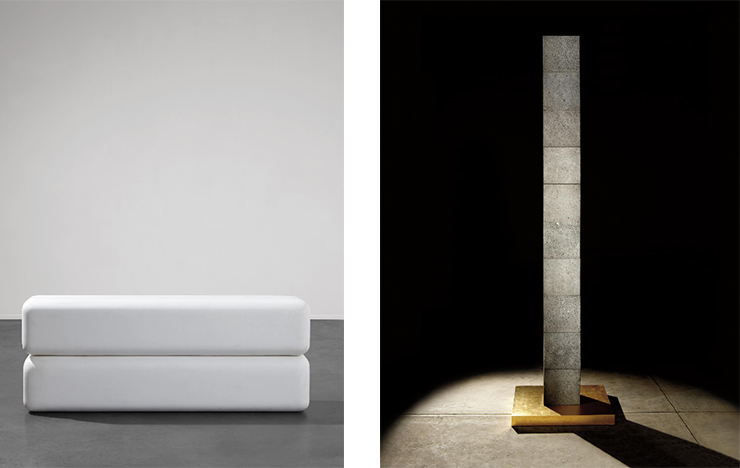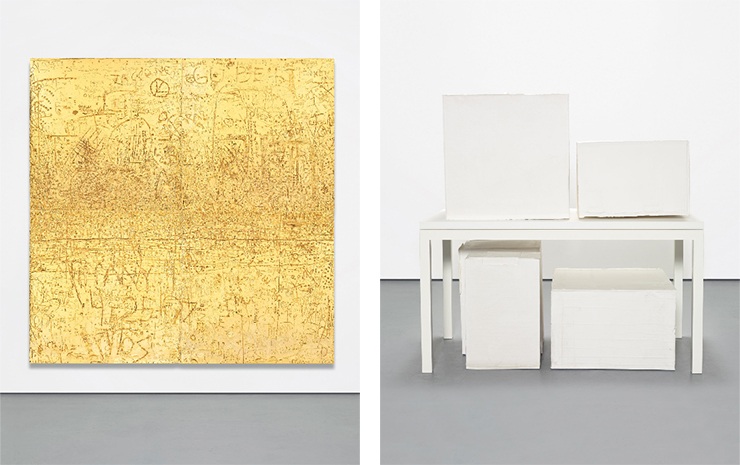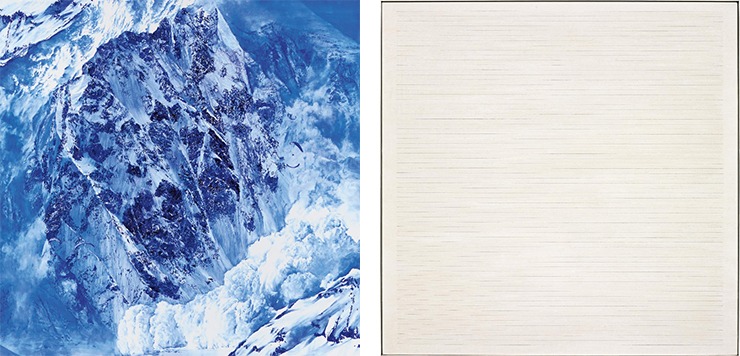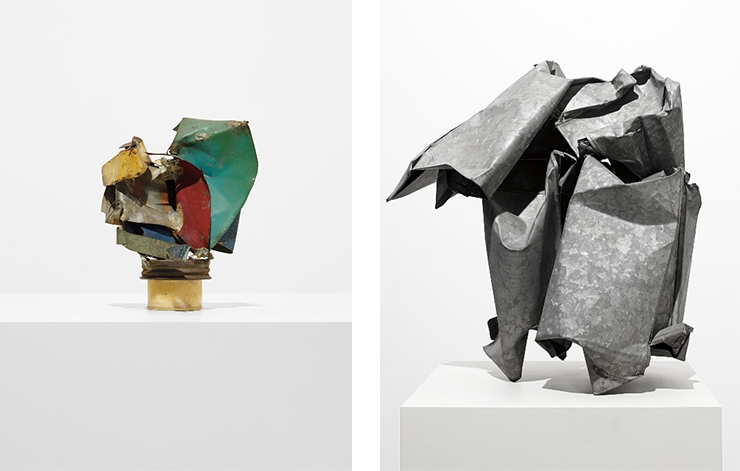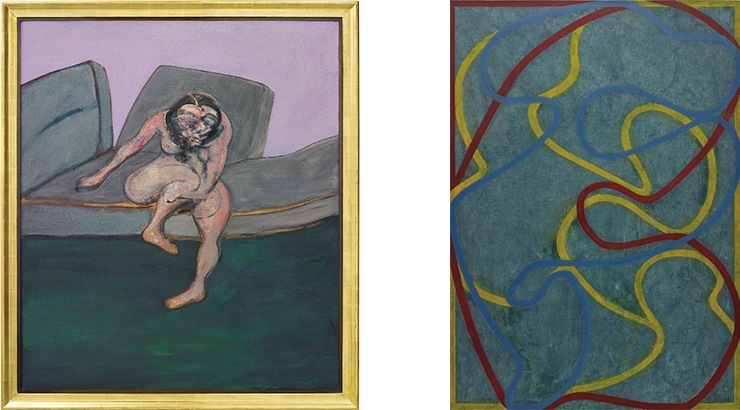 Phillips New York: Contemporary Art Evening Sale In Details
Please, scroll down to find out more about each lot that was auctioned at Phillips New York: Contemporary Art Evening Sale Auction – find out their estimated values, hammer prices and find out which lots weren't sold.
To stay up-to-date with auction analysis articles, sign up for My Widewalls now!
All images are courtesy of Phillips New York.