After a decade of doing only graffiti, French artist Gully has decided to focus himself on canvas work and after discovering Appropriation Art, a conceptual art movement from the 70s and 80s which transformed immaterial qualities of an artwork to adapt to the new version's message, he started making a mixture of contemporary art with elements of graffiti. By manipulating Art History inspired by art legends like Canaletto, Hopper, Warhol, Basquiat, Koons, Rockwell or Os Gemeos, he remodels and incorporates parts of their art into his paintings. The ex-street-artist-turned painter will have this month his first solo exhibition where he will be presenting several concepts: "Signature", "intellectual property" and "authentication" are just one of them.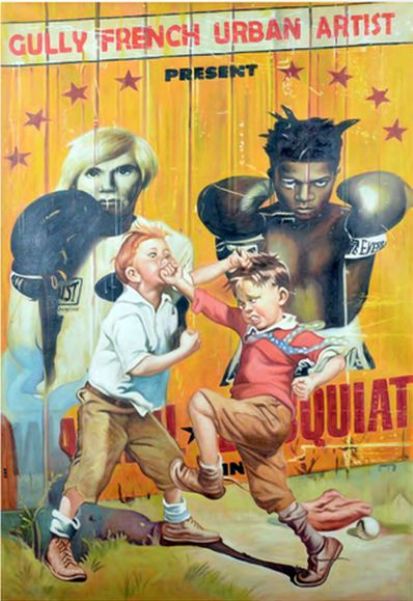 Contemporary Meets Graffiti
For this exhibition simply entitled "Gully", the artist will explore the theme of "Philosophy of Art". Gully has produced about thirty pieces, representing more than an entire year of work. He sees his artwork as the closest encounter he will have with these great art names that influenced him. Famous illustrators from the Saturday Evening Post, known for their depictions of everyday life in 20th century America, take centre stage thanks to the presence of the likes of Joseph Christian Leyendecker, Norman Rockwell and Stevan Dohanos. American modern artists also face off with European Masters: Edward Hopper meets Edouard Manet; Alexander Calder rubs shoulders with Pablo Picasso and Keith Haring bumps into Joan Miró.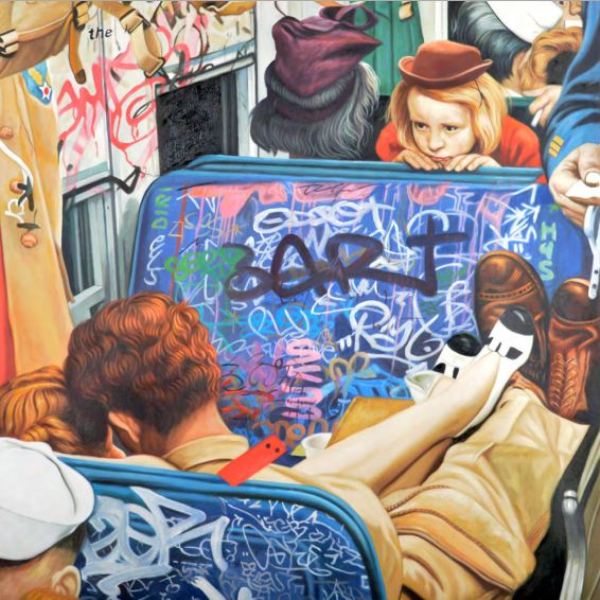 Collaboration With JeanRichard
Additional part of the exhibition will be a product of Gully's collaboration with luxury brand JeanRichard of the Kering Group. The product of this union is a collection of watches that has been created and inspired by the artist. The exclusive series of 25 "Graphiscope" watches, variations of the Terrascope collection, will be shown at Gully's original exhibition. As the artist himself noted: "For JeanRichard, time is a Philosophy of Life, and I make my art, my Philosophy of Life. Thus, together we created an encounter, a true blend of street art and time."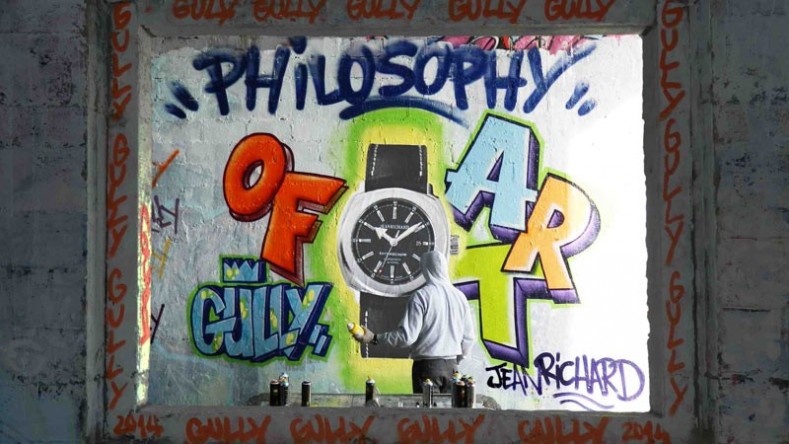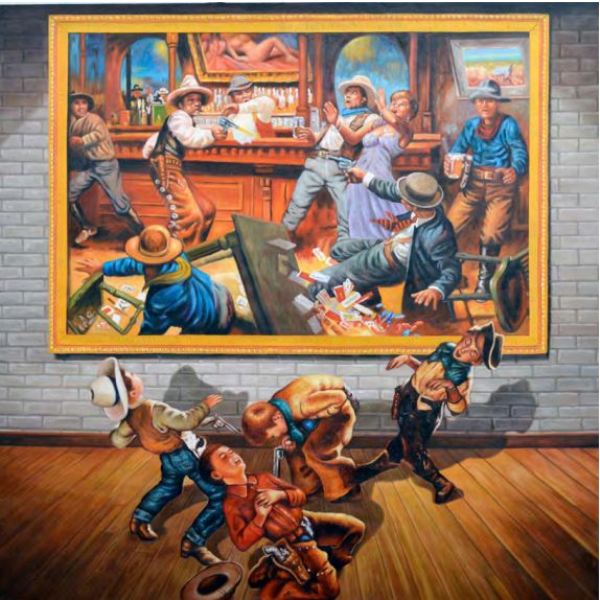 Philosophy of Art
Thanks to this partnership with the luxury brand, the show will also present Gully's designer side - Gully was able to design a few select models, lending a unique support to his artwork. The opening of the "Gully" will be held on September 14 at the Opera Gallery in Paris and will be running through October 11, 2014.