We are yet again eagerly awaiting this year's edition of photo basel, Switzerland's first and only international art fair dedicated to the medium of photography. Welcoming galleries from all over the world, it has created an active platform for collectors, visitors and buyers, fostering a dialog between all actors of the photographic community.
The fair now returns to the Volkshaus Basel for its fifth-anniversary edition, welcoming back Daniel Blochwitz as curator. A photography expert, Blochwitz offers over 20 years of experience as an academic, curator, advisor and author, working across the U.S. and Europe. Blochwitz said:
The fair provides the photographic community with an excellent opportunity to highlight some of the most interesting emerging and established photographers of the last century. I look forward to seeing how gallerists will use the additional space provided by the expansion to curate their booths.
photo basel 2019 will bring together both emerging and established galleries. In 2019, the fair will be expanding and taking over the top floor of the Volkshaus Basel for the first time, allowing the exhibitors to showcase works in larger booths and with more creative and engaging curation and design. Alongside the main section, the fair will also present a range of special exhibitions and awards.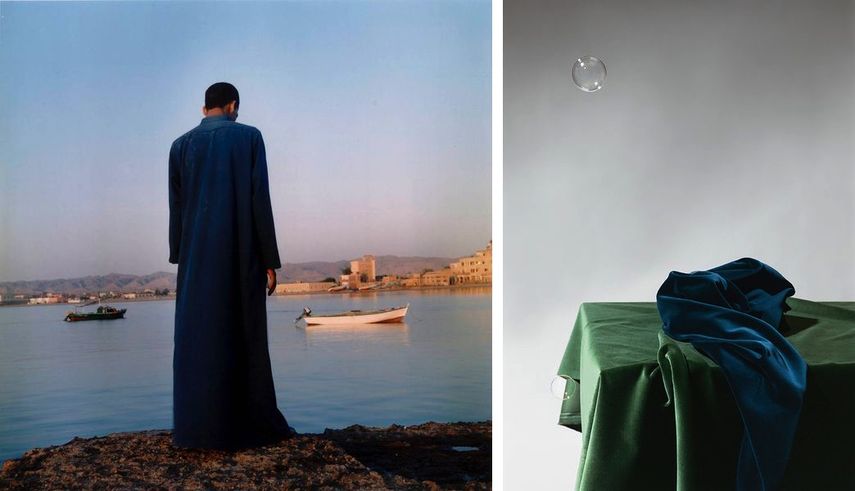 photo basel 2019 Exhibitors
A total of 41 exhibitors across 15 countries, including France, Japan, Israel and the United Kingdom, will participate in photo basel 2019.
The fair will welcome many returning galleries such as Flatland from The Netherlands, known for independent attitude, cosmopolitan outlook and audacious thinking; Baudoin Lebon from France, specialized in modern and contemporary photography; Fabian & Claude Walter from Switzerland, with a program ranging between conceptual figurative art after 1980 with a focus on photography and painting; Bildhalle from Switzerland, bringing outstanding classic and contemporary positions; The Ravestijn Gallery from The Netherlands, focusing on classic and contemporary photography; Ibasho from Belgium, showing fine art Japanese photography ranging from works by well-known Japanese photographers to younger contemporary Japanese artists as well as works from Western photographers who were inspired by Japan; and Camara Oscura from Spain, a multidisciplinary art gallery specializing in international contemporary photography.
Be sure to also check out the newcomer galleries, including Atlas from United Kingdom, known for its extensive collection of 20th-century masters; Galerie Clairefontaine from Luxembourg, promoting photography and cutting edge positions in contemporary art; Torch from The Netherlands, a pioneer promoter of photography int eh country; 29 Arts in Progress from Italy, known for it sensitivity towards new expressions in the art of photography; Benrido from Japan, bringing over a century of experience to image making; and Rothamel from Germany, representing established positions as well as aspiring artists, among others.
The List of Exhibitors
The Program
In addition to the extensive gallery program, the fair will present a selection of special exhibitions. This year, photo basel will present the second iteration of the Master Cabinet. Curated by Daniel Blochowitz, the section will offer a selection of vintage prints, all of which for sale. Other special projects include a collector's selection of works by Mario Giacomelli and an in situ satellite exhibition at Heyberg24. Titled i.collection: Poses et passion, the exhibition will be curated by Baudoin Lebon from La Chapelle de Clairefontaine.
Alongside the main section of the fair, photo basel will host the 2019 photo basel ALPA Award which was granted to Yoko Ikeda of Ibasho gallery, Antwerp in 2018. Held in cooperation with the Swiss camera manufacturer ALPA® as well as a private collector from Zürich, the award grants a cash prize or ALPA® camera system to the winning photographer.
photo basel will also host the 2019 PP Aperture Foundation PhotoBook Awards. Since 2012, the award celebrates the photobook's contribution to the evolving narrative of photography. The exhibition will present 35 shortlisted books drawn from over 1,000 submissions from around the world that illustrate the highly sophisticated nature of photobook production today.
Location of Photo Basel 2019
Practical Information
photo basel 2019 will be on view at Volkshaus Basel from June 11th until June 16th, 2019. The Private View, by invitation only, will be held on Monday, June 10th, from 6 p.m.
The doors of the fair will be open to the public from 12 to 9 p.m. on Tuesday, from 12 to 8 p.m. on Wednesday, Thursday, Friday and Saturday, and from 12 to 6 p.m. on Sunday. The price of the daily ticket will be 20.80 CHF (≈$20.6).
For more information, visit the official website of the fair.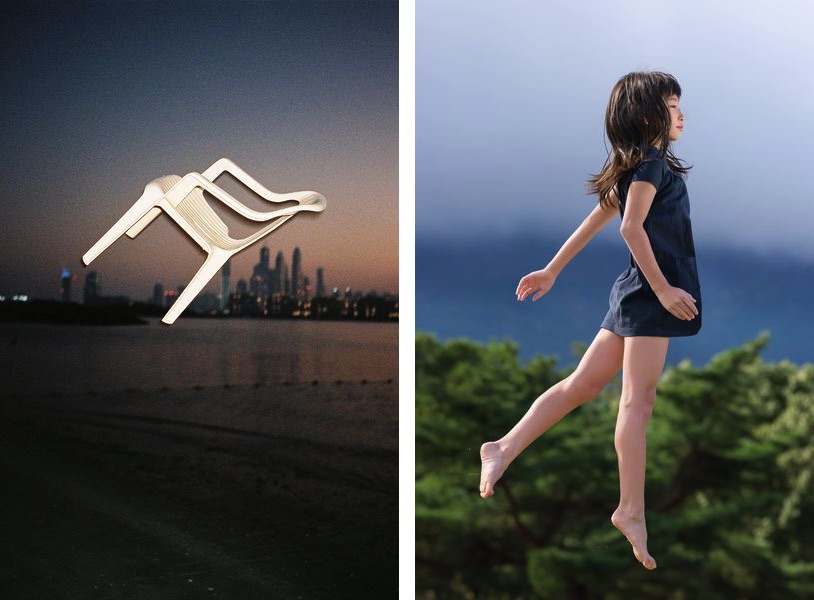 Featured image: Daesung Lee - Futuristic Archaeology 11, 2011. Galerie CO119; Daesung Lee - Futuristic Archaeology 05, 2011. Galerie CO119; Leo Berne - 07, 2014. Galerie CO119; Dirk Hardy - Void, 3-21PM, 2015. 10 Raw Street Photo Gallery; Artur Elgort - Kate Moss at Cafe Lipp, Paris, Vogue. Atlas Gallery; Irene Cruz - Moonlight 01, 2016. Luisa Catucci Gallery. All images courtesy of Photo Basel 2019.