Decades before computer programs and smartphone apps made digital manipulation commonplace, the photocopy machine offered novel ways to transform images.
When it first came about, this technology was truly groundbreaking. It wasn't just offices who loved photocopiers; artists soon started to make use of innovative techniques in a genre which has come to be known as photocopy art, xerox art or electrographic art.
Employing technological manipulations, that were sometimes complex but usually quite simple, such as reducing, enlarging, and adjusting the hue and tone, they montaged, distorted and transformed images to create an astonishing array of compelling visual results. The speed and ease of this type of image making were liberating.
Some of these innovative works will soon be on view at the Whitney Museum of American Art. Titled Experiments in Electrostatics: Photocopy Art from the Whitney's Collection, 1966 - 1986, the exhibition will explore the use of the photocopier as a creative tool, from its public emergence in the 1960s to the dawn of the digital era in the 1980s.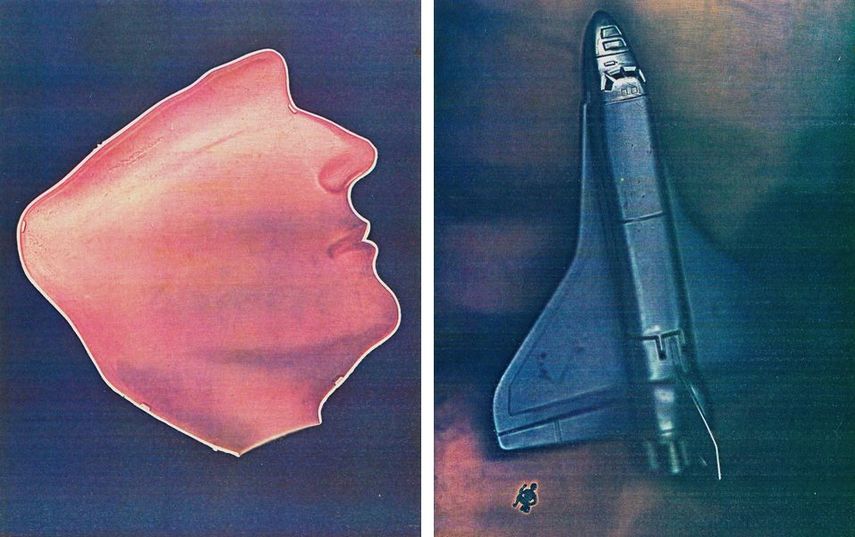 The Photocopier as a Site for Experimentation
Shortly after the first Xerox copying machine was made in 1959, artists started experimenting with it, pushing its boundaries and developing a new art form. The technology was first used by artists involved in the International Mail Art Movement of the 1960s, as a quick and inexpensive way to produce spontaneous small-scale collages and works of art suitable for mailing.
Soon, other artists started experimenting with it, attracted by the opportunities for montage, distortion and transformation. Any degradation of the image served as an advantage, creating engaging visual results.They experimented with techniques of reducing or enlarging images, modulating original color schemes by changing the hue and tone settings or moving the original to achieve variations of color and texture.
Images could also be reworked by hand and then copied again, creating a superimposition or layers of images, or collaged together in a larger installation. As the technology was subverted for purposes of experimentation, artists were placing photographs, objects, food, body parts and whatever else that could fit onto the glass surface of the machine.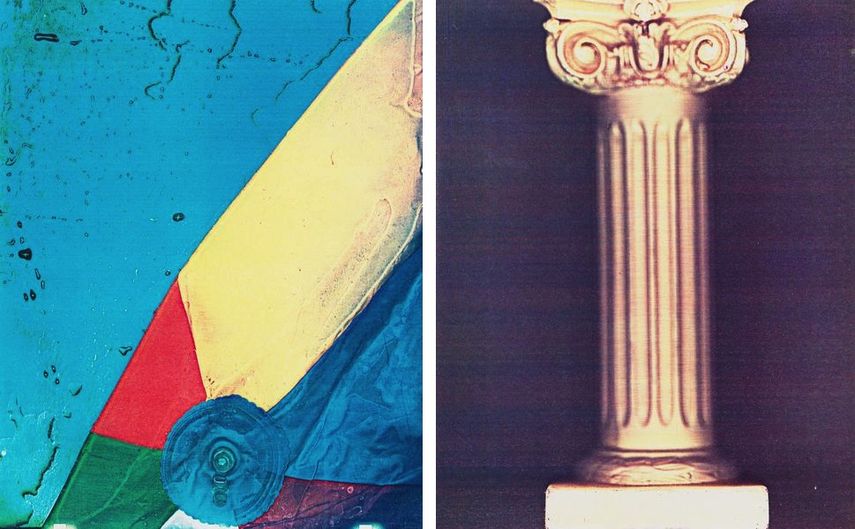 The Democratic Potential
Part of the technology's appeal were associations with reproducibility and disposability. Having seemingly scrappy, DIY nature of the art, it allowed for customization of a format meant for quick'n'easy mass-production.
The machine's democratic availability at offices, local copy shops, and eventually people's homes, as well as low costs, enabled artists to experiment outside the confines of a traditional studio. Using the copier as both a camera and printing press, they achieved results that were imaginative and often unexpected.
Since these machines were widely distributed, xerox art had a high democratic potential, as it was available to everyone who was keen on experimentation.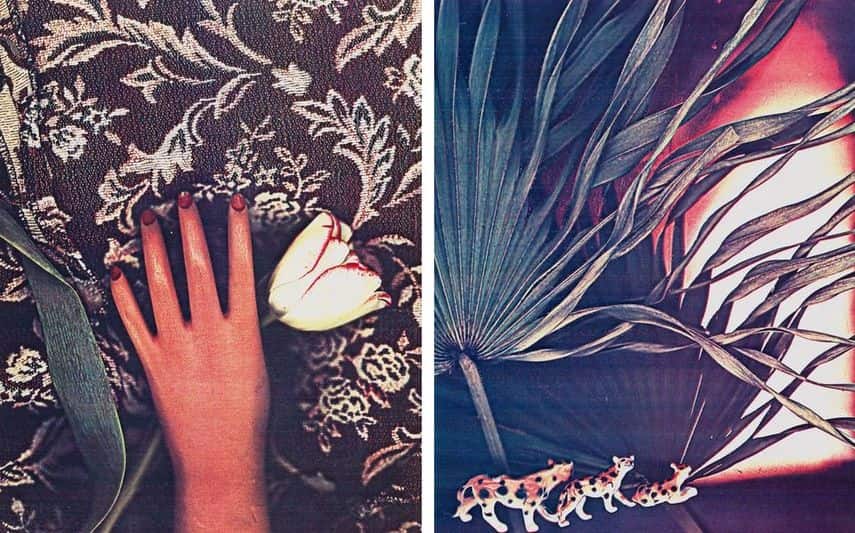 Experiments in Electrostatics
Drawn from the Whitney's collection, Experiments in Electrostatics will focus on three artists and one collective - Edward Meneeley, Lesley Schiff, Robert Whitman, and The International Society of Copier Artists. It will include still lifes, portraits, abstractions, and collages, highlighting the possibilities for self-expression through a tool designed for easy duplication.
A painter, sculptor, print-maker, photographer, film-maker, Edward Meneeley was among the first to explore the photocopy as a fine-art print medium. Subsequently, he invented custom machinery for the making of art, as well as the Electrostatic Print Process as a medium for the fine arts. As he once explained in an interview, he was struck by the machine's unique graphic qualities and decided to employ the medium in a series of illustrations accompanying an excerpt from Gertrude Stein's Tender Buttons. Throughout his career, he continued exploring the performative boundaries of extemporaneous assemblage for the copy machine. His forward-thinking use of the emerging technology garnered attention for the medium, comprising a fascinating link in the chain of technological appropriation by 20th-century visual artists.
The artist Lesley Schiff uses the laser printer as a paintbrush to create her art. As she once explained, she simply decided to start painting with a modern tool. Yet she has always considered herself a painter, but instead of using oils, she painted with light. Grasping the hilt of laser technology, she has cut an uncharted path into the boundless dominions of fine art. Throughout her career she has created a vast and spiraling body of work from an ocean of vigorous images, attracting and expanding a prominent and eclectic audience.
A pioneer and central protagonist of New York's 1960s new art movements, Robert Whitman had a far-reaching impact on contemporary practice in the New York and broader international art scene with his work, ideas and methodology. Since the late 1960s, he has experimented with new technologies, including the photocopier.
Founded by Louise Neaderland in 1981, the International Society of Copier Artists was a collective that promoted work of copier artists, at the same time advocating for the recognition of copier art as a legitimate art form. Besides coordinating exhibitions of photocopy art, they have been producing the I.S.C.A. Quarterly, a publication dedicated to photocopy art with themes ranging widely in focus from social and political issues to personal and emotional themes.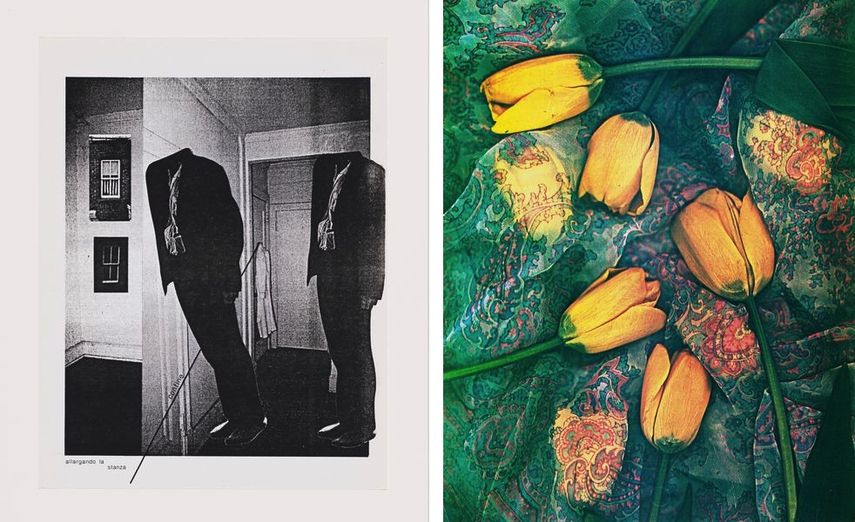 Photocopy Art at the Whitney Museum In New York
Artists have always had the uncanny ability for finding ways to use the "next new thing" for creative expression and communication. The exhibition at the Whitney does not only reveal the secret life of the photocopier and other office equipment now taken for granted, but it also highlights the long-running relationship between artists and emerging communication technology.
The exhibition Experiments in Electrostatics: Photocopy Art from the Whitney's Collection, 1966—1986 will be on view at The Whitney Museum of American Art in New York in the Susan and John Hess Family Gallery on the Museum's third floor from November 17th, 2017. The show is organized by Michelle Donnelly, a curatorial fellow.
Featured image: Lesley Schiff - Flower in Hand (detail), 1981, from the portfolio Seasons. Photocopy, 10 1/2 × 8 1/2 in. (26.7 × 21.6 cm). Whitney Museum of American Art, New York; gift of Judith Goldman. All images courtesy of the Whitney Museum of American Art.