The International Festival of Photography and Visual Arts of Madrid, PHotoESPAÑA is a photography forum that began in 1998. Despite having been hatched under exceptional circumstances due to the coronavirus health crisis, the fair presents one of its most unique editions.
Taking place through the end of October, the 23rd edition of PHotoESPAÑA encompasses almost all of Spain, focusing on important digital projects. In addition to the programming in museums and art centers in the Festival's usual venues, PHotoESPAÑA will present a range of outdoor exhibitions, extending to 50 cities all over the country, including Madrid, Barcelona, Santander, A Coruña, Salamanca, Seville, Córdoba, Las Palmas, Vitoria-Gasteiz and Pamplona. It will also host the OFF Festival as a digital project this year and further extend it to galleries all over Spain, which will showcase the work of one of their artists this summer.
Aware of the role that balconies and windows are playing during these days of social distancing, PHotoESPAÑA has launched a call for participation in #PHEdesdemibalcón, an appeal to citizens' creativity and artistic exploration in such difficult times.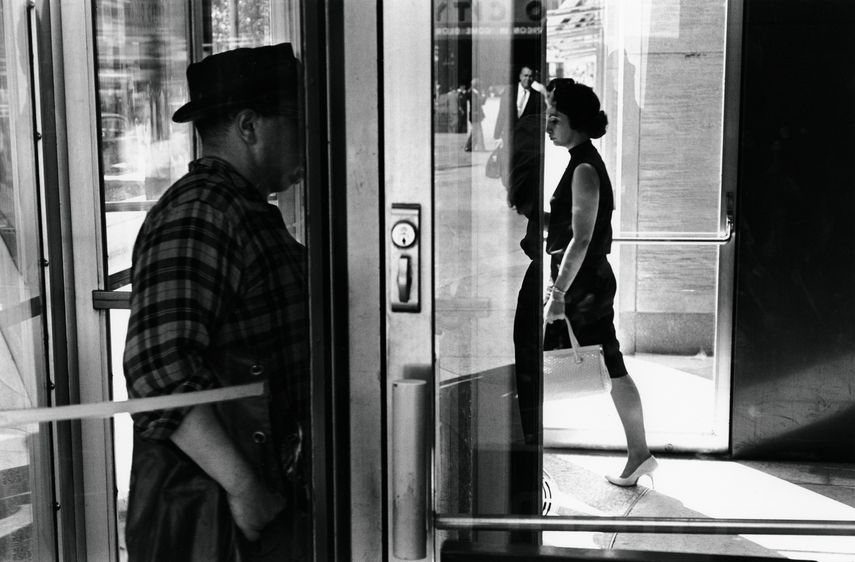 The Official Section of the Festival
In the official section of the festival, PHotoESPAÑA will present a range of amazing shows in venues around Spain.
From September, the public will have an opportunity to see an exhibition at Casa Árabe by Shaima Al Tamimi and Thana Faroq titled Displacements. Diasporas from Yemen. Their works reflect universal themes revolving around displacement, examining the shared social and cultural aspects which remain despite the distance. Organized by Casa Árabe and Fundación Leila Alaoui, the exhibition Arab Arcadia by Jordi Esteva brings together images from Socotra, Sinbad the Sailor's island, and the home of the five largest oases in Egypt, providing an hones look at the settler of these places.
The exhibition Lee Friedlander offers a complete survey of the extensive oeuvre of the photographer whose critical gaze has reflected the enormity and chaos of American society. For the first time in Spain, the Museo ICO is showing the complete version of The Destruction of Lower Manhattan, one of the most important photographic essays of the 20th century by Danny Lyon.
The group show titled Between Art & Fashion. Photographs from the Collection of Carla Sozzani presents one of the most important photography collections in Italy featuring works by photographers such as Man Ray, Helmut Newton, Moholy-Nagy, Francesca Woodman, Daido Moriyama and Alfred Stieglitz.
Another amazing group show on view is The Look of Things. Japanese Photography around 'Provoke', a survey of Japanese photography from the 1950s until today. Bringing together works from the Per Amor a l'Art Collection of Bombas Gens art centre, the most important privately-owned collection of Japanese photography from the period 1957-1972 outside of Japan, the exhibition will spotlights the artists who participated in the VIVO group (1959-1961) such as Ikkō Narahara, Shōmei Tōmatsu, Eikoh Hosoe, Akira Satō and Kikuji Kawada, as well as the photographers who spearheaded the magazine Provoke (Provocative Materials for Thought) in 1968, including Yutaka Takanashi, Takuma Nakahira and Daidō Moriyama.
Be sure to also check out the exhibition Magnum. The Observed Body, a survey featuring pictures from 1930s until today by artists such as Eve Arnold, Alec Soth, Philippe Halsman, Herbert List, Susan Meiselas, Werner Bischof, Antoine d'Agata, Bieke Depoorter, Bruce Gilden and the Spaniard Cristina García Rodero.
Among exhibitions taking place outside Madrid, the highlights include Bill Brandt in Barcelona, spanning almost five decades of his work; and Paul Strand, presenting around 100 photographs that allow for an appreciation of the career of one of the key creators within the history of modern photography.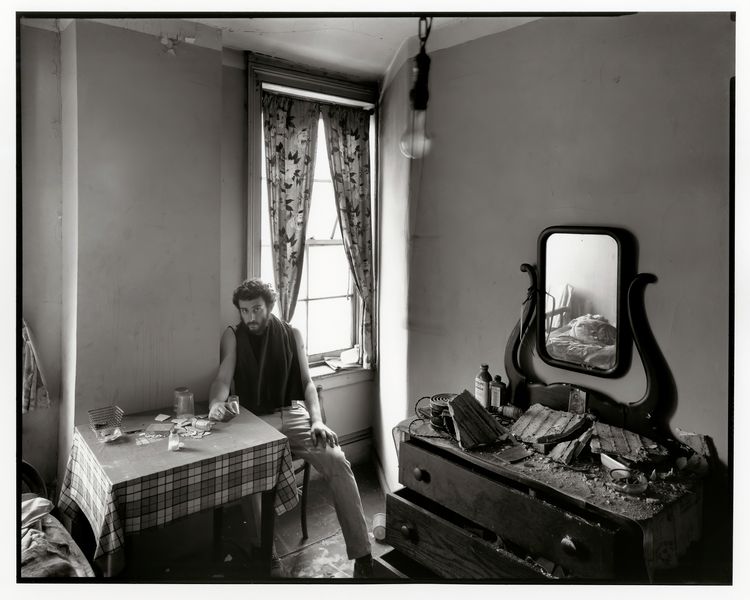 The Digital Project
Created in collaboration with ENAIRE Foundation, the collective project in both book format and a digital archive on the festival's website, TIME AT A STANDSTILL, Photographic Reports of a Confinement, brings together works that speak about stillness and nervousness; an emergency speed and a slower, calmer speed; an inner time and an outer time.
A tribute to the stories of lives and suspended time in the wake of a global pandemic, the exhibition brings together recent works of 40 photographers created in the months since the state of alarm was declared in Spain on 14 March.
The project includes works by Àlex Llovet, Álvaro Calvo, Anna Surinyach, Ariadna García, Bego Antón, Carlos Spottorno, Carma Casulá, Cristina de Middel, David de Haro, Eduardo Nave, Estela de Castro, Eugeni Gay, Fernando Maquieira, Gianfranco Tripodo, Isabel Permuy, Jonás Bel, Jordi Bernadó, Jorquera, José Colón, Juan Millás, Judith Prat, Laura M. Lombardía, Laura San Segundo, Lurdes R. Basolí, Manu Bravo, Olmo Calvo, Paola de Grenet, Rafael Andrés, Rafael Trapiello, Ricardo García Vilanova, Rif Spahni, and Rubén Acosta, among others.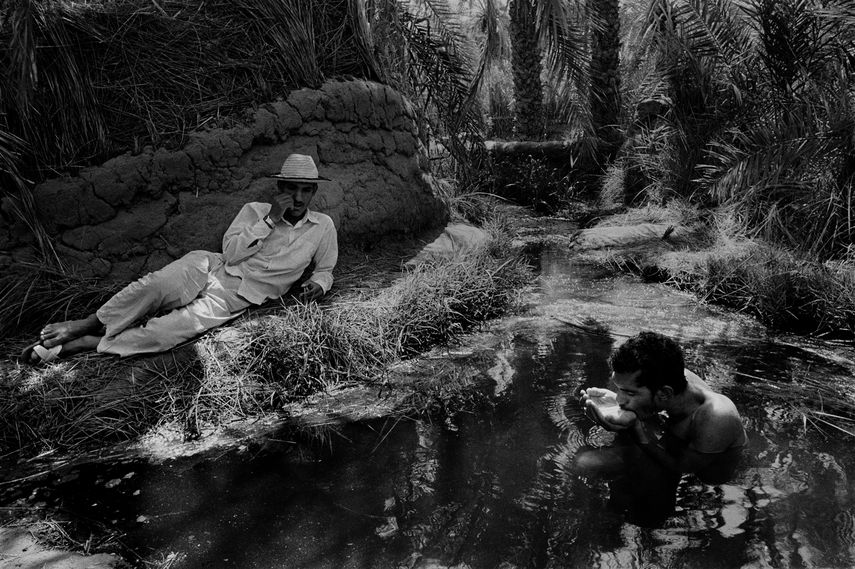 The OFF Festival
Seeking to acknowledge the important role of art galleries as driving forces behind the photography market, PHotoESPAÑA will once again present the OFF Festival, bringing not only the galleries of Madrid but also galleries from all over Spain.
Being held digitally for the first time, by turning the Festival website into a platform of dissemination and meeting point for Spanish galleries, it will host the activities of more than 60 galleries that are showcasing the works of one of their artists.
Among participating galleries are Alarcón Criado from Sevilla, featuring Ira Lombardia; Belen Artspace from Madrid, featuring Juliao Sarmento; Estela Docal from Santander, featuring work by Ana Bolado; Galería Valid Foto Bcn from Barcelona, featuring Yu Yamauchi; Espai d'art from Valencia, featuring Janek Zamoyski; Metro from Santiago de Compostela, featuring David Cata; and Vanguardia from Bilbao, featuring Alfonso Batalla.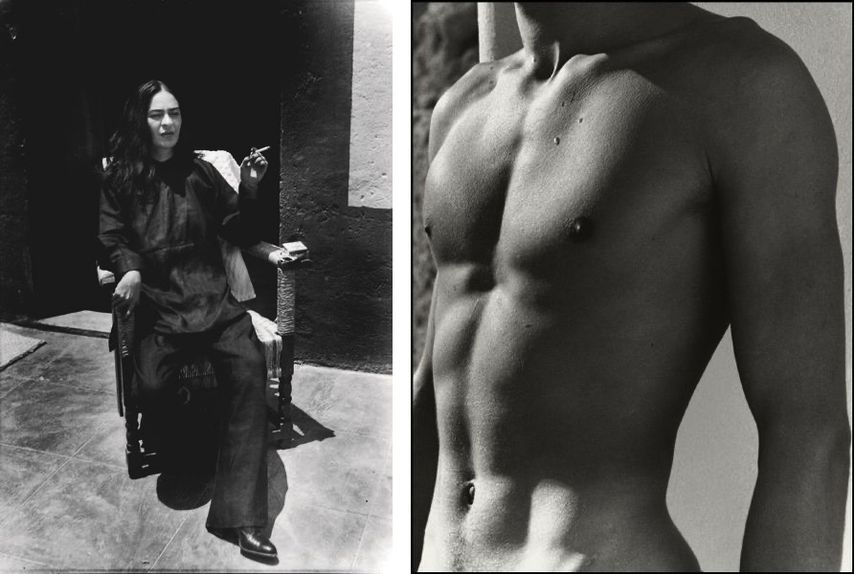 Practical Information
PHotoESPAÑA 2020 will run in Madrid and throughout other cities in Spain until October 31, 2020.
For more information, visit the official website of the festival.
Featured image: Shōmei Tōmatsu - El viaje / The Trip, 1959. Colección Per Amor a l'Art © Shōmei Tōmatsu - INTERFACE All images courtesy of PHotoESPAÑA.