As many as fifty leading international galleries dedicated to photography will gather at PHOTOFAIRS Shanghai this September, an event that has established itself as the leading platform of its kind in the Asia Pacific region and beyond. Under the guidance of Artistic Director Alexander Montague-Sparey, the fair will once again bring together world's most renowned photographers and their very best work, many of which were never shown in China before. Furthermore, the new curatorial initiatives and gallery sections to be introduced this year promise a rich, diverse program for all visitors, curators and collectors. In 2017, the event will also get their American outpost, with the launch of first edition of PHOTOFAIRS San Francisco, which will take place from January 27th through 29th, 2017.
An art advisor and curator, Alexander Montague-Sparey specializes in the acquisition and private sale of blue chip photography, contemporary art and design. Before he was put in charge of the overall strategy and creative direction of the leading art fair dedicated to photography in the Asia Pacific region, he was the Head of Photographs at Christie's London, the youngest in the company's history, for four years. Since 2013, he's been affirming PHOTOFAIRS' leading position in bringing photography to China on a large scale for the very first time, and after three editions we can safely say he was more than successful in doing so. We talked to Alexander Montague-Sparey about the significance of the fair in Shanghai and the region, this year's expectations and novelties, as well as the event's bright future in the United States.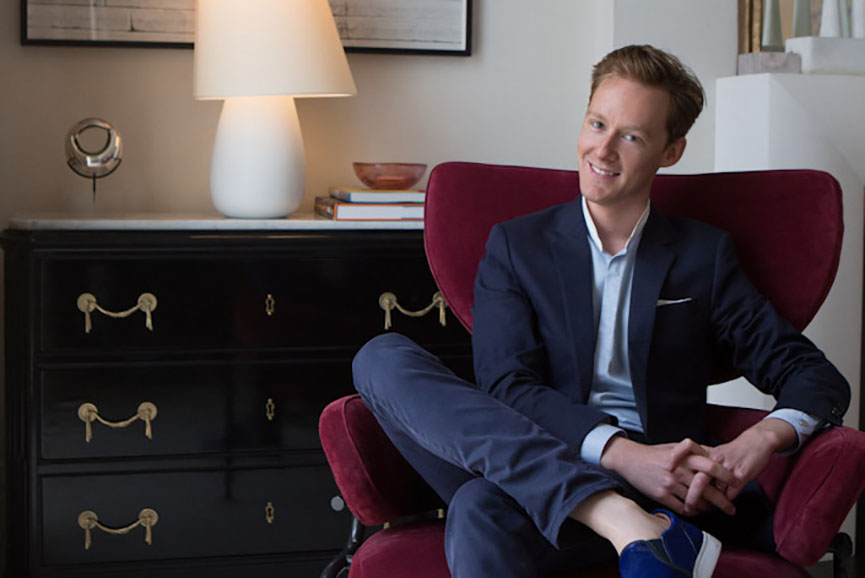 What to Expect at Photofairs Shanghai 2016
Widewalls: Looking forward to the 2016 event, how is it different from last year's? What can the visitors expect this time round?
Alexander Montague-Sparey: At its core, PHOTOFAIRS | Shanghai is committed to presenting an international offering with a focus on contemporary work. We are now the most international art fair in mainland China – the 50 galleries at the fair cover 24 cities across 15 countries – and this year in particular, we are working with more galleries than ever before from the wider Asia Pacific region. Visitors can expect to therefore see fresh emerging work from Asia next to Western masterpieces.

Widewalls: What are the expectations for the two new galleries sectors, Connected and Platform?
AMS: Two dynamic new sectors have been introduced to the fair for 2016. Connected is committed to presenting moving image and Platform offers galleries who have never exhibited in China before, the opportunity to do so at our fair for the first time. Our aim is always to present a fresh and original discourse around the medium of photography. With these two sectors we are able to make interesting links to contemporary art and to the history of art itself. With Platform, we just want to make the conversation as international as possible and show galleries from outside of the region that doing business in China is actually straight forward and engaging on several levels.
Widewalls: "New Approaches to Contemporary Photography Since 2000" is this year's theme of the new Insights exhibition. What were the most important things that the artists have brought to the medium? How will this exhibition demonstrate it? 
AMS: They have each shown an ability to flip photography on its head, either through form or content and most of the time, through both. The aim of this show was to underline that photography is flexible and takes on many guises. It is a medium with endless possibilities which has seen huge growth since its inception in the 19th century.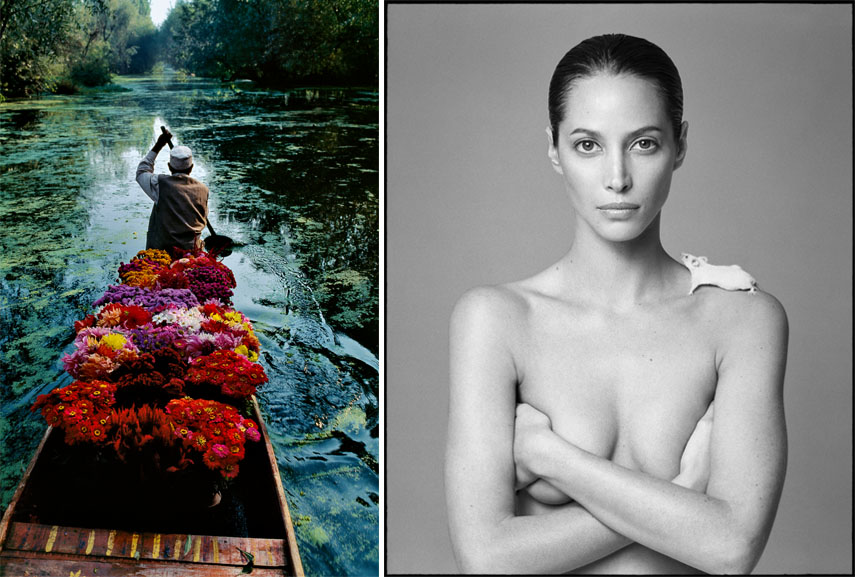 Photography Market in the Asia-Pacific Region Today
Widewalls: With its third edition this year, PHOTOFAIRS established itself as the leading fine art photography platform in the entire Asia-Pacific region. How would you say the event influenced the state of the market and the demand for photography in the area?
AMS: PHOTOFAIRS | Shanghai is the only fair solely dedicated to photography in the Asia Pacific region. Demand for the collection of photography is booming in China and across Asia our fair meets the needs of both seasoned collectors and those new to buying photography. This year in particular we have been able to develop links with those in Taiwan, Korea and Japan, making it exciting for collectors from these countries to attend the fair and for artists from these countries to be seen together under one roof. In the three years since the fair launched, the market for Chinese photography has matured. Our first two years focused on more iconic work as we needed to draw in those who are new to the field. But the education work we have done in China around the collection of photography means that in our third year we are now able to spotlight and exhibit the work of younger artists as well. As a result, our fair is increasingly able to shape opinions and is seen as the place in which to see and buy new work from Asia.
Widewalls: How did the 2016 slowdown of the Chinese economy and subsequently the art market, affect the state of photography in the country?
AMS: In an economic downturn people become more cautious, but they don't necessarily stop spending altogether. They just usually need more hand-holding because the stakes are higher. I certainly saw this at Christie's and the fair does not seem to be an exception to this rule to date.
Widewalls: Who should collectors look out for when it comes to Chinese photographers today?
AMS: Emerging Asian work is one of the fair's biggest strengths and there are many exciting artists currently coming out of China. I am very taken by the work of Wang Ningde and Wang Youshen, for example.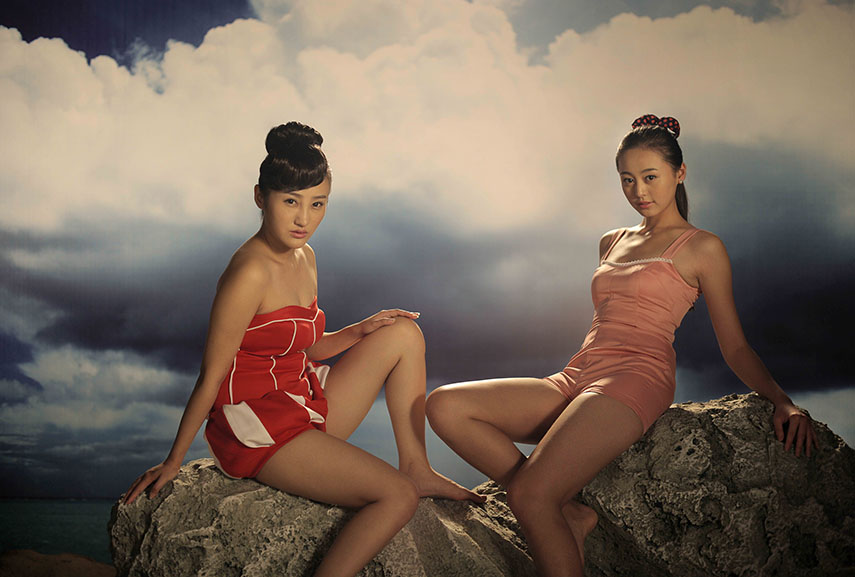 The Next Steps
Widewalls: The other edition of the fair takes place in San Francisco. What made this city stand out from other possible locations?
AMS: San Francisco is having a very exciting moment. Not just because of the re-opening of SFMoMa, but also because there are a lot of excellent living local artists who are committed to breaking the boundaries of contemporary photography. There are also some incredibly distinguished collectors locally and an institution such as Pier 24 Photography, speaks for itself. This kind of institution does not exist in Europe.
The Americans started collecting photography before anyone else and so the landscape for photography is incredibly dynamic and full of opportunities both commercially and creatively. I also wanted to bring key Asian artists and galleries to the West Coast, because there is a new and interesting dialogue to be developed there as well.
There will also be a strong focus on contemporary photography at the San Francisco fair. We will still be working with several Asian galleries, artists and collectors to ensure there is an Asian twist and a natural link back to PHOTOFAIRS | Shanghai.
Widewalls: As the fair grows steadily, where would like to see PHOTOFAIRS in the future?
AMS: We are headed in a very healthy direction. The experience we are offering is very cutting-edge and very international. By being able to focus the content in this way we will remain very relevant and continue to be seen as a destination fair, for new and seasoned collectors alike. We have the support of leading galleries, institutions and collectors in both places and this is crucial for the continued success of our mission.
Featured images: PHOTOFAIRS Shanghai 2015. All images courtesy PHOTOFAIRS.