Before heading out to San Francisco in January 2017, PHOTOFAIRS Shanghai will treat Asian collectors of photography with yet another edition of the extensive fair. For the third time, the event will bring together world's most renowned photographers and top quality prints in a remarkable showcase courtesy of 50 leading galleries from 15 countries, many of which have never before shown in the country. An important factor on the photo market in China and the continent at large, PHOTOFAIRS Shanghai also launched new curatorial initiatives in order to diversify and enrich its program for collectors and curators, thus giving this visual medium even more recognition and respect. What can the visitors expect out of this year's edition of the fair?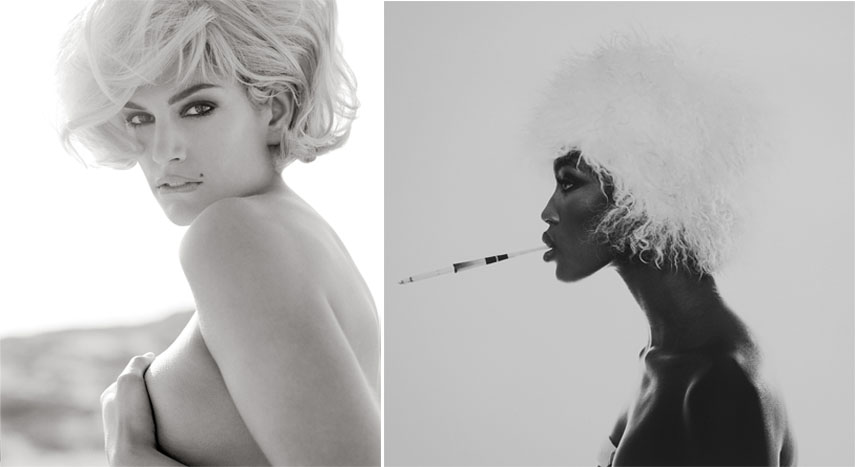 Participating Galleries and Artists
PHOTOFAIRS Shanghai represents an opportunity to witness the entire history of photography firsthand, through works of the most famous photographers in Asia and the world, emerging and established alike - think big names like Elliott Erwitt, William Klein, August Sander, Irving Penn, Mona Kuhn, Wim Wenders, Vik Muniz, Candida Höfer… The three main sections for exhibiting galleries will further contribute to this task, as the Main sector is joined by two new ones: Connected and Platform. The Main will surely take the spotlight with the highest of quality prints such as those by Robert Mapplethorpe and Daido Moriyama at BANK or Martin Parr, Nadav Kander and Zhang Xiao at Blindspot Gallery. At their side, we will have ShanghART, Flowers Gallery and Berlin's CAMERA WORK, which will present Herb Ritts and Paolo Roversi, among others; also worth mentioning are Miami's Art Lexing, Taipei's Beyond and Aura, Beijing's Three Shadows and Jiali Gallery, Mohsen from Tehran and EMON Photo from Tokyo. Platform will present international spaces exhibiting in China for the first time: The Empty Gallery Hong Kong, Elipsis Project London and Samuel Maenhoudt Gallery from Knokke are among them. Finally, Connected celebrates artists working with moving image in China, through galleries like L-Art Gallery Chengdu, Vanguard Gallery Shanghai and Hundsand Space from Beijing.
List of Exhibitors
Exhibition Program - INSIGHTS
The two upcoming PHOTOFAIRS editions in Shanghai and San Francisco will see the birth of a new curatorial initiative under the name INSIGHTS. Each year, it will have a leading curator in the field of contemporary art in charge of a theme that will encompass some 60 outstanding works of art in a museum-quality exhibition. For the 2016 edition, the selected theme is New Approaches to Contemporary Photography Since 2000 and will focus on artists working with photo art in original and breathtaking ways. Rounding up photographers who have undertaken new ways in presenting the medium and its endless possibilities, the show will cover a period of over a century and an array of prints and techniques developed to date. The visitors can expect prints from renowned artists like Helmut Newton and Peter Beard, to Asian artists like Wenhua Shao, Gang Sukho, Geng Jianyi and the Birdhead duo, to up and coming talents from around the world.
Location of PHOTOFAIRS Shanghai 2016
PHOTOFAIRS Shanghai 2016 - Practical Information
The PHOTOFAIRS Shanghai will take place at the Shanghai Exhibition Centre from September 9th through 11th, 2016. The press preview, Collectors' Preview and Vernissage are scheduled for September 8th (all by invitation only), while the VIP Preview is set for September 9th. The public opening will be on September 10th and 11th. Ticket prices range from $12 for the Early Bird and $15 for the regular tickets to $90 for the three-day pass. For more information, please visit the official website.
Featured images in slider: Fair's past editions; Daido Moriyama - Light and Shadow, 1980. Silver gelatin print, 27.9 x 35.6 cm, Courtesy of Three Shadows + 3, Beijing; Wim Wenders - Open Air Screen, Italien, Palermo, 2007. C-Print, 186 x 213 cm. Courtesy of OstLicht. Galerie für Fotografie, Vienna; Martin Parr - Ireland, Galway Race, 1997. Pigment print, 50.8x76.2cm, Edition of 25 + AP. Courtesy of Blindspot Gallery, Hong Kong; Robert Capa - Spectators at Longchamp Racecourse, Paris, 1952. Estate stamped archival pigment print, 80x120cm, Edition of 5. Courtesy of Magnum Photos. All images courtesy of PHOTOFAIRS Shanghai.