Widely recognized as Asia Pacific's home for cutting-edge photography and a key driver of China's maturing photography market, PHOTOFAIRS returns to Shanghai for a promising 4th edition! With a sole focus on this medium, the fair will once again present both emerging and established artists who push the boundaries and re-define the very meaning of the photographic image. With a clear mission in mind since 2014, the event has been donning strong sales, contributing to the development of photography in China, and making the fair the place to be for an array of collectors, curators and visitors from across the Asia Pacific region and beyond. In 2017, they will be able to see prints that are rarely available to acquire in China, making PHOTOFAIRS truly unique, once again.
Participating Galleries and Artists
Among the many renowned names at PHOTOFAIRS Shanghai, there will of course be an array of Chinese, but also international ones. When it comes to "the locals", there will be the new Chinese talents, such as Fan Xi (represented by Gallery Yang, Beijing); Peng Yun (Vanguard Gallery, Shanghai); Chen Wei (ShanghART Gallery, Shanghai, Beijing and Singapore); Chen Qiulin (A Thousand Plateaus Art Space, Chengdu) and Wu Ding (M Art Center, Shanghai). The more established artists will be Yang Yongliang (Matthew Liu Fine Art, Shanghai) and Zeng Fanzhi (ShanghART Gallery, Shanghai, Beijing and Singapore), among others. Make sure you don't miss the important prints by Western legends like Henri Cartier Bresson (Time Space Gallery, Beijing), Robert Mapplethorpe (Timeless Gallery, Beijing), Alexander Rodchenko (Books and Photographs, Paris) and Marc Riboud (Magnum Photos, London and Paris). Other international artists include Lillian Bassman (CAMERA WORK, Berlin), Esther Vonplon and Roman Singer (Galerie Stephan Witschi, Zurich), Lea Jessens (In The Gallery, Copenhagen), Gohar Dashti (Mohsen Gallery, Tehran) and Carla van de Puttelaar and Schilte & Portielje (Kahmann Gallery, Amsterdam).
PHOTOFAIRS Shanghai 2017 will also welcome newcomers such as Tasveer, who will bring Karen Knorr, and Longmen Projects, showing Daniel Lee Postaer. From the San Francisco 2016 edition of the fair comes Robert Mann Gallery, with Richard Misrach, Jeff Brouws and Paulette Tavormina, who have never been exhibited in China before.
List of Exhibitors
Staged
The inaugural Staged program at PHOTOFAIRS Shanghai will present ambitious large-scale projects by leading artists and institutions. Focusing on the relationship between photography and other art forms, the platform is a curated initiative that spotlights artists working with installation art, sculpture, video, performance and painting, in order to re-interpret photography. Featured artists include Zhang Huan (Pace Gallery, New York, London, Beijing, Hong Kong, Seoul, Palo Alto and Paris), Birdhead (ShanghART Gallery, Shanghai, Beijing and Singapore), Hang Sunpil (The Museum of Photography, Seoul) and He Chengyao (Himalayas Museum, Shanghai) alongside prominent institutions such as Centre for Contemporary Photography, Melbourne and Maison Européenne de la Photographie, Paris. The nine Staged interventions will appear throughout the fair and will transform something ordinary into something extraordinary.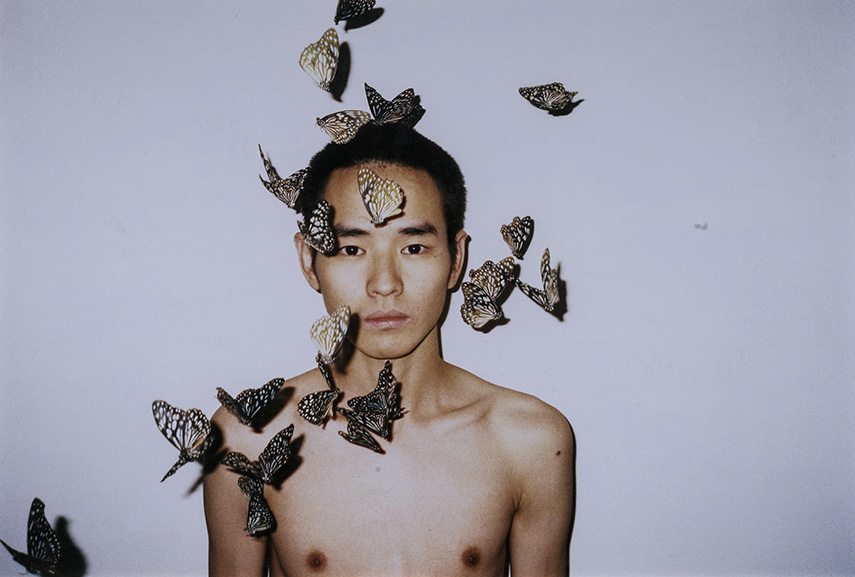 Public Program and Special Exhibitions
Apart from the regular booth showcase, PHOTOFAIRS Shanghai has also prepared a comprehensive program for its visitors. For the first time, a special exhibition will offer a curated insight into the private acquisitions of powerful art collectors David Chau (Cc Foundation), Adrian Cheng (K11 Art Foundation), Thomas Shao (Modern Media Group) and Jenny Wang (Fosun Foundation). The exhibition will feature works by Wolfgang Tillmans, Cindy Sherman, Araki Nobuyoshi, Yang Fudong and Geng Jianyi, amongst others.
The public programming, revolving around the dialogue about the importance of collecting, is split into Conversations and Insights this year. Insights | A Colour Explosion is a curated exhibition of museum-quality works for private sale that will trace the influence of pioneering artists of color photography such as William Eggleston (CAMERA WORK, Berlin) and Harry Callahan (Robert Mann Gallery, New York) on the next generation of contemporary artists including Jiang Pengyi (Blindspot Gallery, Hong Kong), Andrea Good (Galerie Stephan Witschi, Zurich), Shen Wei (Flowers Gallery, London and New York) and Robert Zhao (ShanghART Gallery, Shanghai, Beijing and Singapore). The Conversations talks program, on the other hand, will focus on the art of collecting and the role of the private and public museums in developing the photography market in Asia Pacific.
Another important event not to be missed is the first major exhibition of renowned Chinese photographer and poet Ren Hang, who passed away earlier this year. The exhibition, which will also inaugurate the Spotlight section, will consist of the artist's last authenticated prints. Celebrated and censored throughout his career, Ren Hang is widely regarded as one of the key influences and leaders of the new generation of contemporary Chinese photographers. PHOTOFAIRS | Shanghai will present 19 Photographs, an exhibition featuring 19 images from Ren Hang's last exhibition before his death, Beauty without Beards which will never be printed again.
Location of PHOTOFAIRS Shanghai 2017
PHOTOFAIRS Shanghai 2017 - Practical Information
PHOTOFAIRS Shanghai will take place at the Shanghai Exhibition Center between September 8th and 10th, 2017. The Collector Preview is scheduled for September 7th, from 3pm to 6pm, while the Vernissage will take place between 6pm and 9pm (both by invitation only). The VIP Preview will be on September 8th, from 11am to 6pm. Fair hours will be from 11am to 6pm daily. Ticket prices range from ~$100 for the Vernissage, ~$80 for the VIP, and ~$13 for the daily ticket (prices are subject to currency change). For more information, please visit the official website.
Featured images: Images of the fair, copyright James Ambrose; Harold Egerton - Bullet Piercing Apple, 1964. Courtesy of Timeless Gallery (Beijing); Harry Callahan - Chicago 1951. Courtesy Robert Mann Gallery (New York); Nadav Kander - The Aral Sea I (officer's housing), Kazakhstan. Courtesy of Flowers Gallery. All images courtesy PHOTOFAIRS Shanghai.