Over the past four years, PHOTOFAIRS grew to become one of the most recognized platforms on contemporary photography in Asia Pacific - and beyond. What made him stand out among the fairs dedicated to the medium is their clear vision, determination to bring never-before-exhibited works to China and to provide collectors with a unique opportunity to both share and expand their precious collections. Taking place between 8th and 10th September 2017, PHOTOFAIRS | Shanghai will probably be the most ambitious edition of the event to date, with numerous world-renowned photography galleries as participants and an extensive accompanying program. With so many museum-quality presentations of the prints this year, we got in touch with PHOTOFAIRS director Peipei Han, to discuss all the marvelous highlights of the fair, as well as the blossoming market for the photographic image in the country.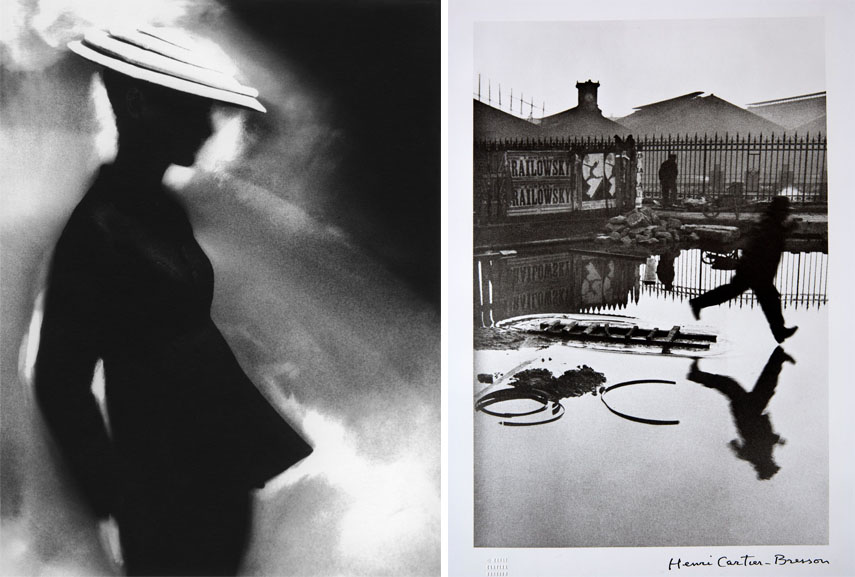 State of the Art Photography in China
Widewalls: PHOTOFAIRS Shanghai surely is one of the key players in China's maturing photography market. How would you describe this role and the influence the fair had on the market over the past four years?
Peipei Han: Over the past editions of PHOTOFAIRS | Shanghai we have witnessed positive change in the Chinese photography art market. As one of the fair's main aims, we strive to elevate the awareness of contemporary art photography in this growing market.
PHOTOFAIRS | Shanghai acts as a catalyst that inserts an international standard and network into the local scene. The development of the market depends on the entire ecology of photography in China, but acting as a catalyst is speeding up the market side of it towards an international level.
More contemporary art galleries are starting to represent artists with photography works and there are more photography exhibitions and talks all year around.
Widewalls: What are the challenges of bringing rarely available photographic work to China? 
PH: This also depends on the collaborating galleries, institutions or brands, whom we usually work with. First these collaborators need to see the potential and importance of this market and would then consider in bringing the works in to participate in our different programs in the fair.
The other issue is content, and depending on the content as the current situation in China, all artworks coming from abroad must go through censorship and this is controlled by the government.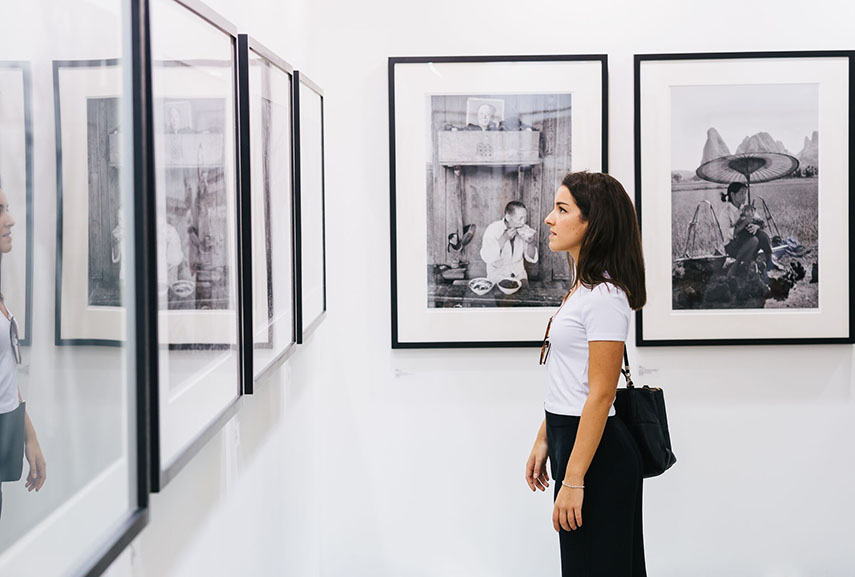 The 2017 PHOTOFAIRS | Shanghai
Widewalls: The 2017 promises both emerging and established artists and galleries. What can the visitors expect among these? Would you like to mention some highlights?
PH: We have emerging artists such as Wu Ding, Shen Wei, Peng Yun, Pixy Liao, Chen Xiaoyi, Liang Xiu exhibiting with their galleries, we would like to provide this platform for these young talents to develop and grow, and also collectors find it exciting to see new works.
Established artists are of course much more consolidated in reputation and recognition and their works are crucial to the fair's quality, for them we hope to attract new collectors and buyers and extend exposure on this international platform to a wider audience.
Widewalls: An exciting novelty this year surely is the "Staged" platform. Who are the participants and why is it important to give attention to the relationship between photography and other mediums?
PH: Staged is the new program explores the relationship between photography and other art forms such as installation art, performance, video and painting. Transcending the traditional art fair stand, the interventions will appear throughout the fair offering visitors key sites of discovery. Participants include Australian Center for Photography (Sydney) | Center for Contemporary Photography (Melbourne) | Chronus Art Center (Shanghai) |  Luxelakes A4 Art Museum (Chengdu) | Shanghai Himalayas Museum (Shanghai) | International Center for Photography (New York) | Maison Européenne de la Photographie (Paris) | OCAT Xi'an (Xi'an), Pace Gallery (New York, Palo Alto, London, Paris, Seoul & Beijing) | ShanghART Gallery (Shanghai, Beijing & Singapore), Leo Xu Projects (Shanghai).
We want people to see that photography is a very dynamic and evolving medium, it can react with other artistic formats and create something very new and interesting, also the border is blurred between these crossovers, which give photography a totally new perspective.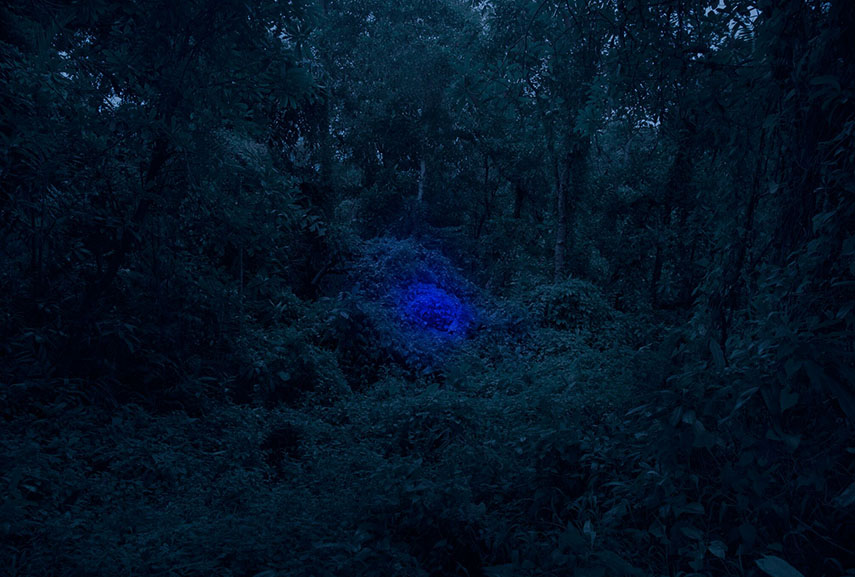 Collecting Photography
Widewalls: How will of powerful art collectors help those interesting in collecting themselves? What kind of dialogue will it initiate regarding photography collecting in general?
PH: As photography collection is still at a beginning stage in China, the special exhibition dedicated to the private acquisitions of collectors will set as an example and hopefully inspire more potential collectors and buyers to start a collection of their own. We also have talks regarding this topic to introduce people interested in this field to make their first step and really have a long-term plan to start a collection. The four influential collectors that are participating in this exhibition have bought artworks in the fair previously, and can truly reflect the quality and direction in contemporary art photography.
Widewalls: What would your own advice be, in this regard?
PH: As it's the first year doing the Collectors' Exhibition we would like to emphasize on the collecting factor of the artworks and not see it as just exhibitions and viewing works from leading galleries.
Widewalls: This topic will also be discussed as part of the talks program. What else can the visitors participate in?
PH: Insights is our main exhibition program that started from last year and this year taking on the theme of color photography. This will be a special selection of works that the curator has put together and will showcase some very unique prints. The 2017 edition 'A Colour Explosion: The Rise of Contemporary Photography' will trace color photography from the mid-1970s to the present day. Beginning with the experimental dye-transfer prints of William Eggleston (CAMERA WORK, Berlin), photographic masters Harold Egerton (Timeless Gallery, Beijing), Daido Moriyama (Three Shadows + 3 Gallery, Beijing & Xiamen) Harry Callahan & Richard Misrach (Robert Mann Gallery, New York), and Luigi Ghirri (Taka Ishii Gallery, Tokyo & New York) are shown in the exhibition alongside a generation of younger collectible contemporary European, Asian and American artists. These artists include Wu Ding (M Art Center, Shanghai), Jiang Pengyi (Blindspot Gallery, Hong Kong), Andrea Good (Galerie Stephan Witschi, Zurich), Vik Muniz(Matthew Liu Fine Art, Shanghai), Shen Wei (Flowers Gallery, London & New York) and Robert Zhao, as well as Geng Jianyi (ShanghART Gallery, Shanghai, Beijing & Singapore).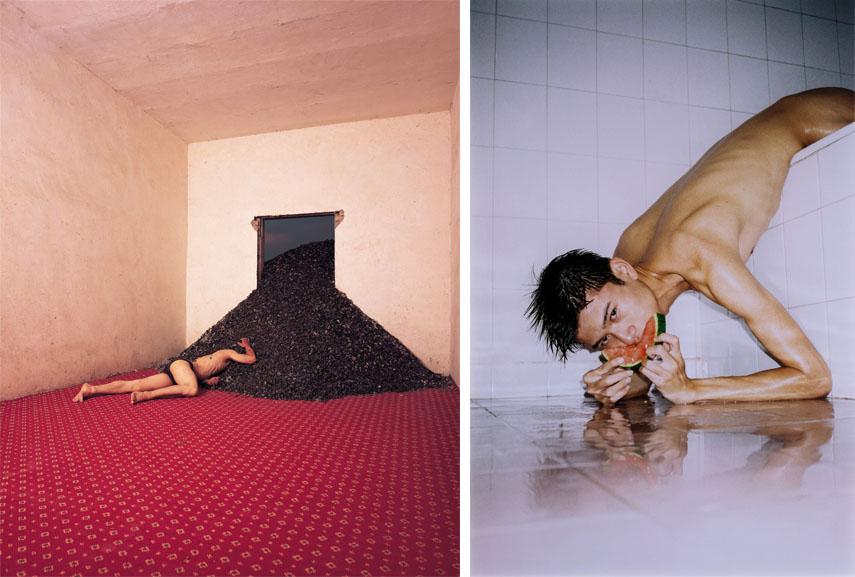 In the Spotlight
Widewalls: The showcase featuring the works of the late Ren Hang will inaugurate the "Spotlight" section. How does his photography speak to the audience posthumously?
PH: Ren Hang's works have always been quite controversial but this does not undermine the talent that he has using this medium to express himself. With the "spotlight" shinning on the artist, people will have a close-up look at his pieces and also get to know more about him and I think Ren Hang's works are very unsettling, striking, romantic and poetic all at the same time, unforgettable.
Widewalls: Where would you like to see PHOTOFAIRS Shanghai go in the years to come? What are your visions of the future?
PH: I would like PHOTOFAIRS | Shanghai to maintain its cutting-edge and contemporary art approach and consulate its presence in China and continue to be the leading art fair dedicated to photography and moving images while cultivating new talents from Asia-Pacific and as an international platform push them to for more exposure in the West where we have a sister fair in San Francisco. The advantage of this link between the East and West, America and Asia is to facilitate this kind of mutual promotion. PHOTOFAIRS | Shanghai will grow in terms of gallery quality and collector numbers, a boost in sales, as well as having a stronger public program and academic support.
Featured image: PHOTOFAIRS Shanghai, Credit James Ambrose. All images courtesy PHOTOFAIRS.