PHOTOFAIRS Shanghai, Asia Pacific's leading destination to discover and collect photography from around the world, is coming back to the Shanghai Exhibition Center this September for its sixth edition. PHOTOFAIRS Shanghai 2019 will bring together 50 of the most significant and forward-thinking contemporary galleries engaging with the photographic medium from across China and around the world, all accompanied by an inspiring Public Program.
The direction and delivery of PHOTOFAIRS, both in Shanghai and San Francisco, is overseen by Group Fair Director Georgia Griffiths. Working closely with the directors of participating galleries, Griffiths draws on her wide experience in art fairs, linking participating galleries to international collectors as well as key public and private institutions. Before PHOTOFAIRS, she worked on a wide range of art-fairs including Art13-Art15 London, Art HK, Art International Istanbul, Melbourne Art Fair and Art Central Hong Kong.
We had a chat with Griffiths to find out what is cooking at this year's edition of PHOTOFAIRS Shanghai. In an exclusive Widewalls interview, she talks about managing a fair solely dedicated to photography, about this year's rich program and its highlights, tips for collecting photography, and much more.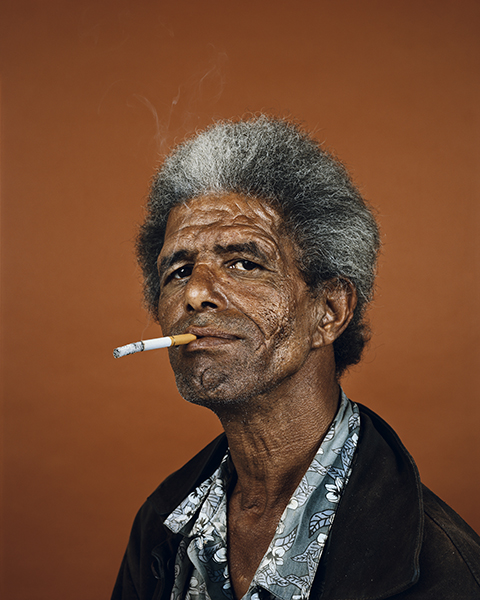 Photography as a Collective Art in China
Widewalls: PHOTOFAIRS Shanghai is widely regarded as Asia Pacific's leading destination to discover and collect photography from around the world. How do you see the fair's role in the repositioning of photography as a collectible art form in China?
Georgia Griffiths: I really believe that PHOTOFAIRS has an important role to play in the market by showing the masters of the medium (e.g Mapplethorpe, Irving Penn) - essentially where photography has come from - but also ensuring that it provides a platform for younger artists. It is so important for us to be part of the conversation on what photography means today and what constitutes a photograph. Artists don't just work in one medium, they have multi-faceted practices and are using photography in new ways.
It is important for PHOTOFAIRS as the leading art fair for the medium in the Asia Pacific to be part of that and provide a space to have these discussions. Since joining PHOTOFAIRS, my main aim has been to extend our public programs to show the diversity of the medium but also provide spaces to learn about collecting - be it the Collectors' Exhibition which seeks to inspire people to build their own collection through our public collecting guides which offer insights into photography as well as our talks program which offers personal insights from leading collectors like Daisuke Miyatsu and Wang Jun.
Widewalls: What are the challenges and advantages of organizing a fair solely dedicated to photography?
GG: Creating a Fair that has a very focused program is always a difficult balance although I like to think there are more positives than negatives! Offering visitors and collectors a focused platform to explore photography provides them space (both mentally and physically) to see a variety of artists and the range of techniques. Rather than seeing just one work from an artist they are able to see a whole series and truly understand what the artist is trying to achieve or say.
However, as we are medium-specific, I think it is also important not to overwhelm the visitor which is why we cap our galleries at 50. This makes the Fair experience much more digestible and allows us to work closely with our galleries in order to make the Fair successful for them.
PHOTOFAIRS Shanghai 2019
Widewalls: This year's edition will bring together 50 of the most significant and forward-thinking contemporary galleries across China and around the world. Who are this year's exhibitors? Are there some highlights you would like to mention?
GG: This year, we have a fantastic globally diverse selection of galleries this year which I think shows the interest in the Chinese market and it's growing strength in terms of photography and new media - from bitforms (New York) and Christophe Guye (Zurich) through to Mohsen Gallery (Tehran) and Anna Nova (Moscow).
However, as we are a Chinese Fair I am always really delighted to be working with and supporting so many mainland Chinese galleries like HdM Gallery (Beijing & London), Tabula Rasa (Beijing), Ren Space (Shanghai) and ShanghART (Shanghai, Beijing & Singapore), amongst others.
What I find really interesting though is how larger, blue-chip galleries like Galerie Thaddaeus Ropac, Sean Kelly, Galleria Continua and ShanghART see the potential of taking part in a medium-specific fair as it allows their artists to have a really focused presentation.
Widewalls: What are the current trends in photography based on what the galleries will bring this year? Which artists should collectors look out for?
GG: I am interested to see so many artists embracing different techniques and creating truly unique works - from Wu Chi Tsung (Sean Kelly Gallery) traditional cyanotypes through to Asami Kiyakawa (Arario Gallery) who stitches into the image and Jiang Pengyi (ShanghART) who is creating beautiful, almost painterly photograms. It is also exciting to see so many artists working on the cutting edge of technology - Quayola (Bitforms) is a perfect example of this in his work that merges photography, video and 3d printing.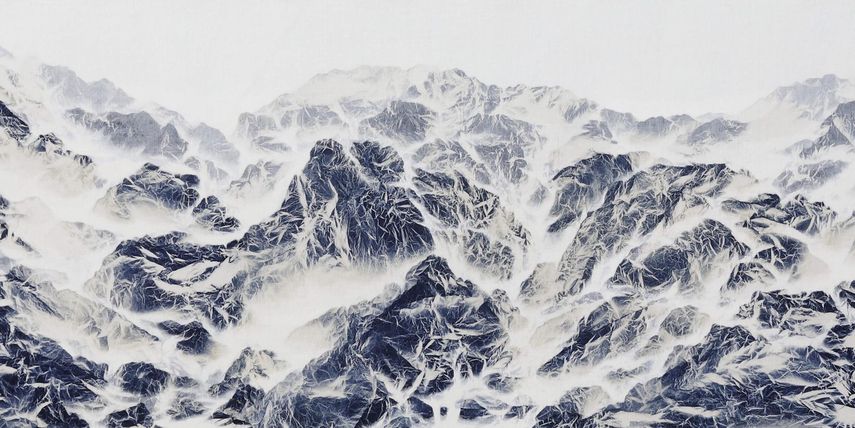 The Exciting Public Program
Widewalls: This year's Spotlight exhibition will present the legendary series by Marina Abramović, "The Lovers". How would you describe the legacy of this seminal piece of performance art?
GG: This is a hugely exciting moment for us at PHOTOFAIRS as this is the first time these works have been shown in their entirety in mainland China (both the unique photo works and the documentation of the performance). This piece not only captures a moment in China's history before it really opened up to the West but it also marks a turning point for Marina Abramovic herself.
When this piece was made, Marina's practice was tied to Ulay whereas post-the Lovers there is a real transformation within her work. This break gave her the space to become a performer in relation to the audience rather than purely with Ulay - most significantly in the iconic MoMA show. She speaks really eloquently about this in an exclusive video interview that we filmed over the summer and will show on site.
Widewalls: Another highlight of the public program will be the "Insights" exhibition Fieldwork. Could you tell us something about the concept of the show and the works which will be on view?
GG: The Insights exhibition is an annual initiative which asks a curator to focus on a particular theme or an important moment in the development of photography. This year's curator, Claire Shea (Deputy Director, Para Site HK) presented an exhibition proposal that felt incredibly timely for us to explore given the current geo-politics. Fieldwork literally means the process of observing and collecting data about people, cultures, and natural environments.
The exhibition brings together artists from across the Asia Pacific, each of whom is exploring the idea of landscape in relation to history and society. Whilst the works are aesthetically beautiful and interesting to look at it is the stories behind them that really tell the tales for example, Wong Wo Biks series Identity - Sight and Sound, Now and Then (the 1980s to present) addresses the city's "culture of disappearance", ie the loss of both physical and abstract spaces that shaped Hk's history and identity in the post-1997 Handover. These are beautiful and poignant work that capture places that were significant through the city's colonial history but now have disappeared with other traces of collective memory. Wong captures these spaces of otherness in Hong Kong in an attempt to salvage their memory before their erasure.
It is a really exciting exhibition that explores ideas of history and culture in relation to the past and present via installations, videos and photographs.
Widewalls: An interesting addition to this year's edition is The Exposure Award. How did this award come to be and who is it meant for?
GG: The Exposure Award has come out of my discussions with galleries on the difficulties of bringing artists to new markets as the financial difficulties of presenting an experimental booth in a new market are inevitable. This award is an exciting addition to the Fair as it embodies our commitment to exhibit the best in creative photography. The Award minimizes these risks to support artists, galleries and therefore our collectors, to truly explore what photography can do.
I am thrilled that Noemie Goudal received the inaugural award - her work offers new perspectives on photography questioning the proximities of truth and fiction, real and imagined.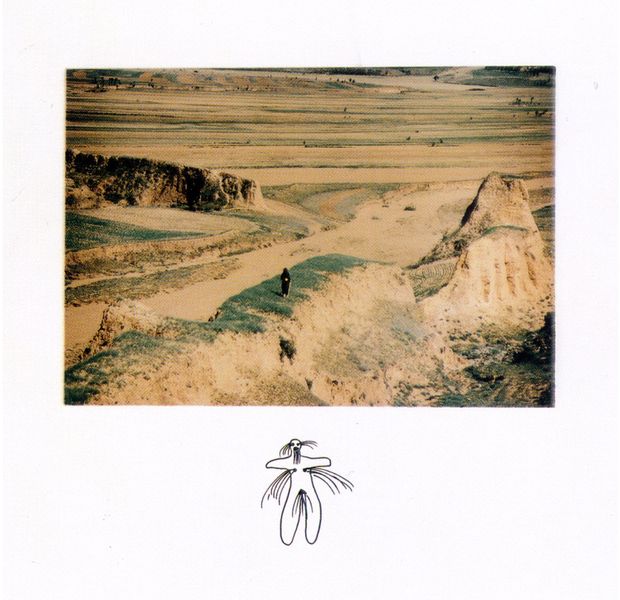 On Collecting Photography
Widewalls: The art world and its market can often feel overwhelming and intimidating. What would be your advice to starting collectors out there interested in photography?
GG: My advice to anyone interested in art is just to get out there and see as much as possible - especially if you are thinking of starting to buy. Seeing different artists and artworks will help you refine your personal taste - what you like, what you don't like etc.
I would also highly recommend talking to galleries - they have huge amounts of knowledge and can really help point you in the right direction.
Widewalls: How do you see the fair grow and evolve in the future under your guidance?
GG: What I am excited by with PHOTOFAIRS is the potential for us to continue the conversation on photography year-round - and this is my big focus moving forward. I think it is vital that we do more to create exhibitions, talks and installations year-round in order to provide artists, galleries, curators and collectors with opportunities. Watch this space!
Featured image: Georgia Griffiths, Group Fair Director PHOTOFAIRS. All images courtesy of PHOTOFAIRS Shanghai.