It was European émigrés, including Bauhaus artists forced out of Nazi Germany, who brought Avant-garde strategies in photography and design to United States. At mid-century, their photography, graphic design, and influential magazines transformed American visual culture.
The upcoming exhibition at the Jewish Museum explores the connections and mutual influences of such designers and photographers between 1930 and 1960. Titled Modern Look: Photography and the American Magazine, the exhibition brings together more than 150 revolutionary photographs, layouts, and cover designs.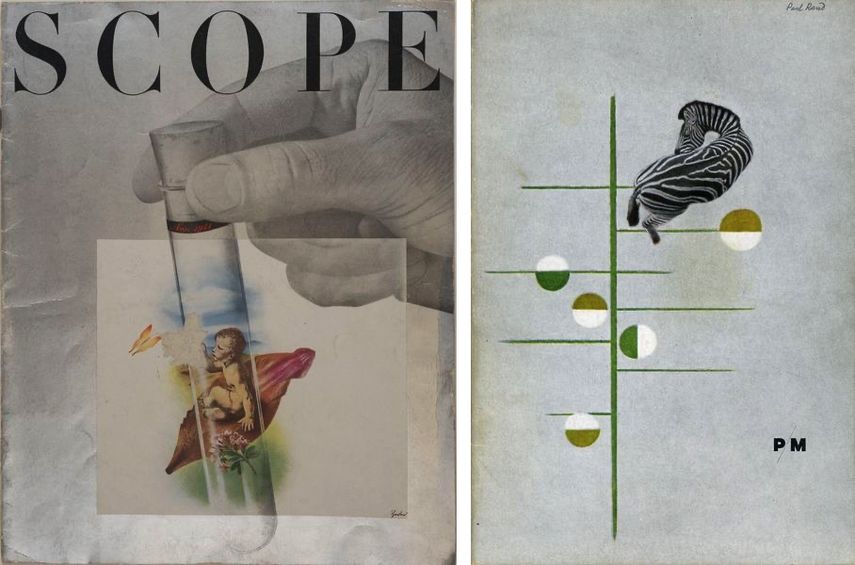 The Lasting Contribution of Emigre Creatives
New York City in the mid-1930s was a potent place for creative people. A progressive group, that included émigré European designers Alexey Brodovitch, Erik Nitsche, Joseph Binder, Josef Albers, Dr. M. F. Agha and George Salter, increasingly showed in their work the influence of the European avant-garde.
Drawing on the particular experiences of their home countries, and networks of émigré and exiled designers in the United States, these creatives developed a humanist, progressive, and socially inclusive design culture which profoundly shaped the twentieth-century American visual culture.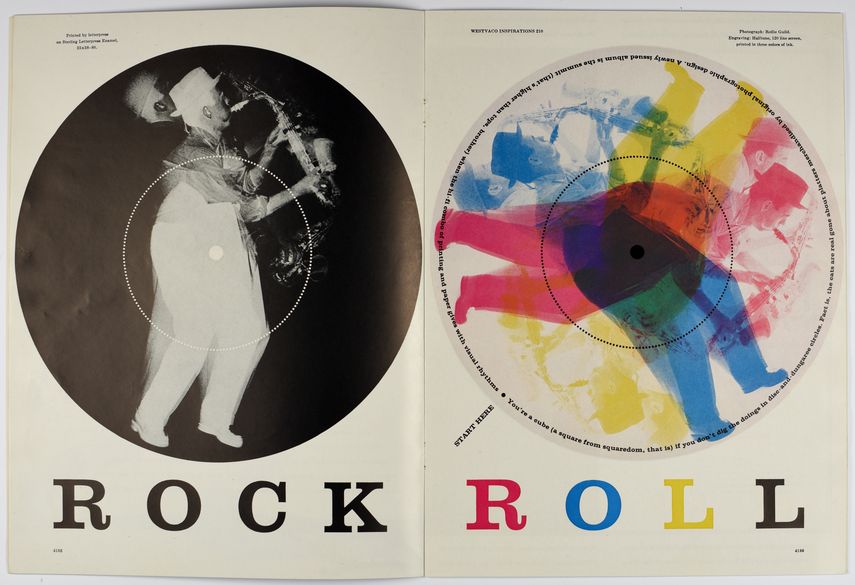 Modern Look
The exhibition at the Jewish Museum explores the intersection of modernist photography and American commercial graphic design between 1930 and 1960. It examines the influential aesthetics of magazines such as Harper's Bazaar and Vogue, that brought a distinctly American combination of innovation, inclusiveness, and pragmatism. Their art directors, Alexey Brodovitch and Alexander Liberman, were both immigrants and accomplished photographers.
Modern Look: Photography and the American Magazine brings together works by artists such as Richard Avedon, a celebrated fashion photographer known for his meticulous approach and penetrating gaze and profoundly dramatic and dynamic works; Lillian Bassman, a fashion photographer, painter and art director, well known for her elegant black and white images that have appeared on the pages of Harper's Bazaar; Lester Beall, an American graphic designer notable as a leading proponent of modernist graphic design in the country; Margaret Bourke-White, a pioneering photojournalist remembered as the first female war correspondent and the first foreign photographer permitted to document Soviet industry; Louis Faurer, a street photographer known for his compelling black-and-white images documenting both urban life and haute couture; Robert Frank, whose nuanced outsider's view of the post-war American society redefined American photography; William Klein, an American photographer known for his unusual approach to the medium; Lisette Model, regarded as a master of the photographic medium, both for her highly personal style and her work as a teacher; Gordon Parks, known for using his camera as "a weapon of choice" to fight repression, racism, violence and inequality; Irving Penn, a renowned figure on both the commercial and fine art photography front; Cipe Pineles, one of the most prominent designers of the twentieth century and one of the first female art directors to work at a major magazine; and Paul Rand, an American art director and graphic designer, best known for his iconic corporate logo designs.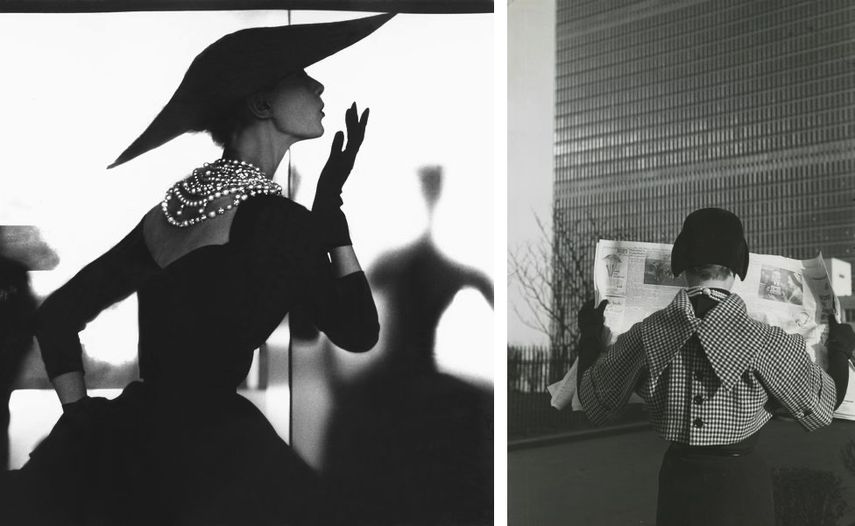 The Exhibition at the Jewish Museum
Organized by Mason Klein, Senior Curator with the museum, the exhibition Modern Look: Photography and the American Magazine at the Jewish Museum in New York from April 2nd until July 11th, 2021.
The exhibition is accompanied by a catalogue by Mason Klein and published by the Jewish Museum and Yale University Press, featuring essays by Maurice Berger, Leslie Camhi, and Marvin Heiferman. The essays draw a lineage from European experimental design to innovative work in American magazine design at mid-century and offer insights into the role of gender in fashion photography and political activism in the mass media. It also features more than 150 revolutionary photographs, layouts, and cover designs.
Featured image: William Klein - Atom Bomb Sky, New York, 1955, printed later. Gelatin silver print, Howard Greenberg Gallery © William Klein. All images courtesy Jewish Museum.