There are many similarities between Marc Sommer and Laurence Demaison. They are both photographers, they were born just five years apart, both in France. They both live in Strasbourg, and actually have been friends for a long time now. Both Marc Sommer's and Laurence Demaison's photographs are far from "ordinary", as they are packed with imagination and lucid solutions - their photographs are stimulative for minds of spectators, giving them shifted vision of our world. However, among all those similarities, one dissimilarity is eye-catching. Laurence Demaison is a well known French photographer, with dozens solo and group exhibitions and several published books. Marc Sommer, however, hasn't had any exhibition so far, both group or solo. But, that's going to change after joint exhibition of works by Laurence Demaison and Marc Sommer at Esther Woerdehoff Gallery in Paris.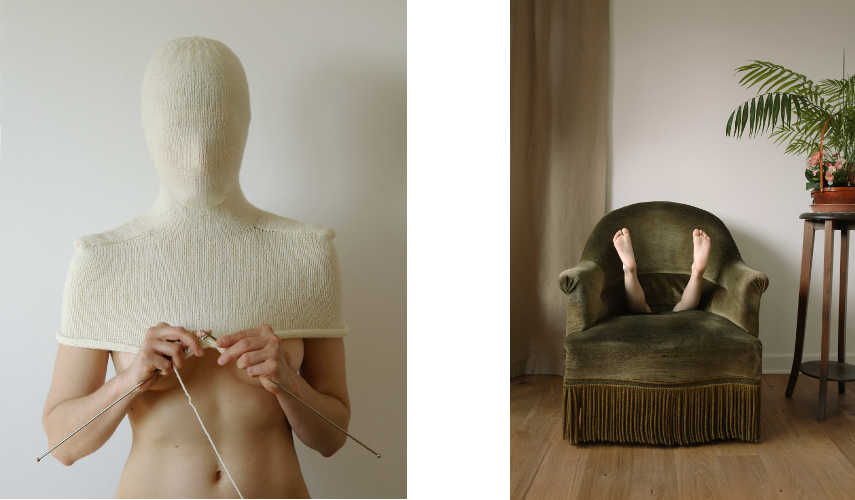 Twisted and Humorous Photographs by Marc Sommer
After you see twisted photographs by Marc Sommer, you will probably ask yourself: why, oh, why this guy hasn't shown his work in public yet? Well, we don't know that, but we do know that his friend Laurence Demaison convinced him that he should show his photographs in public for the first time. Marc Sommer is a self-taught photographer, that started his professional career in a department that is far away from art - he studied administrative, commercial and financial studies in Nice. After that, he turned to art, but not photography - he went to Vienna and Heidelberg in order to study German literature. When he was 26, in 1996, he started visiting Eastern Europe and at the same time he started to deal with analog photography. In 2007 he switched to digital photography, and in 2010, another well known French photographer, Patrick Bailly-Maître-Grand, who happened to be a person Laurence Demaison is living with, convinced Sommer to begin his work on his first important series - The Apologists. Sommer photographs are being digitally manipulated, and with a good sense of humor, as well. However, his work is technically superb, so you don't realize that something has been altered and what - until you perceive the whole picture, which is completely paradoxical and twisted.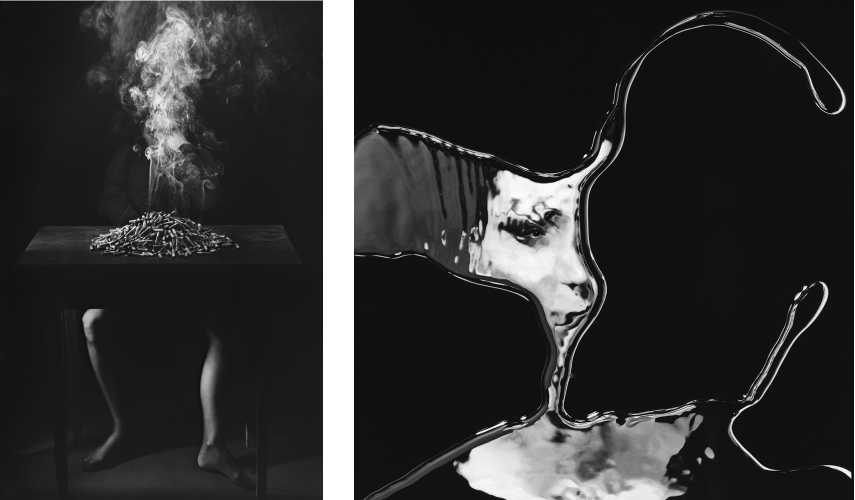 Laurence Demaison - Master of Black and White Photography
On the other hand, Laurence Demaison, who had convinced Marc Sommer to go public, and we are thankful to her for doing that, has been represented by Esther Woerdehoff Gallery for two decades. Demaison is also a self taught photographer, and she is well known by the fact that her work is consisted of self-portraits that she has been making for the last 22 years: she started working with models back in 1990, that lasted for a couple of years, and then Laurence Demaison turned to herself, literally. Since 1993 she has been researching the limits of self-portraiture, working primarily with analog photo cameras. So, apart from some chemical inversion of films in some series of photographs, there are no manipulations and interventions on Demaison's photographs after the shot was made. Laurence Demaison worked "with herself" solely from 1993 to 2009, and from 2010, occasionally she uses mannequins or dolls. She is a master of black and white analog photography, using all technical possibilities that this medium offers - she plays with exposure time, blurring, contrast, negative, flash, and the final result is praiseworthy.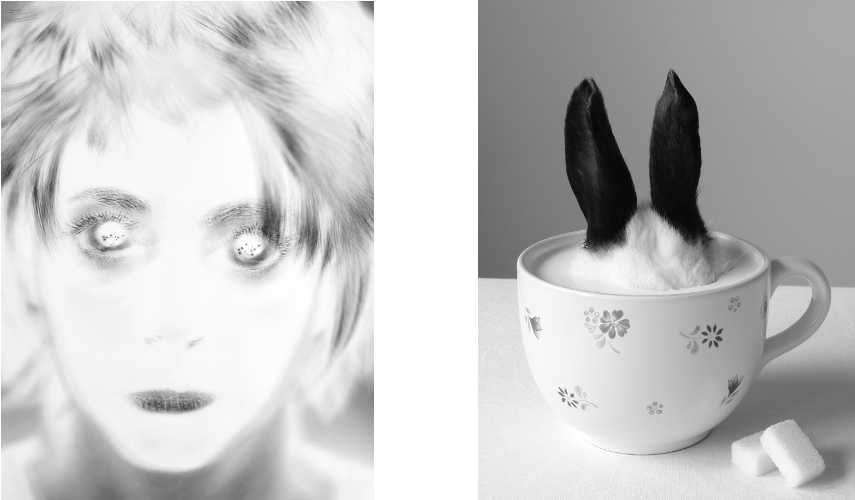 Marc Sommer and Laurence Demaison Exhibition at Esther Woerdehoff Gallery
So, this unusual combination, where one artist had around 30 solo and group exhibitions, and the other had none so far, will end in an interesting group show, that will be held at Esther Woerdehoff Gallery. This gallery, that is located at 36, rue Falguière, F-75015 Paris, was established in the Montparnasse district since 1996, and is one of the few French galleries that is exclusively devoted to photography. The exhibition of photographs by Marc Sommer and Laurence Demaison will open on Tuesday, November 3rd, when visitors will be able to see the artists from 6 PM to 9 PM, and it will close on December 19th.
Sign up for My WideWalls for FREE and be up-to-date with contemporary and street art.
All photographs © Marc Sommer or © Laurence Demaison, and courtesy of Galerie Esther Woerdehoff.