Taking place in New Museum in New York, a most peculiar and unique Pia Camil exhibition is on display for several months, including January 2016. Named Pot for a Latch, this sculptural installation created specifically for the Lobby Gallery and inspired by the modular display systems used by vendors will have visitors take part in the exhibition by exchanging gifts, as the gallery space transforms into a "shop" in which the item's monetary value is substituted by its personal history and significance. Based on the old ceremonial gift-giving festival called potlatch that was practiced by the Native American peoples of the Pacific Northwest coast, this event invites the people to forget about the financial value of one's holdings, and get immersed in the living, changing installment that is Pot for a Latch.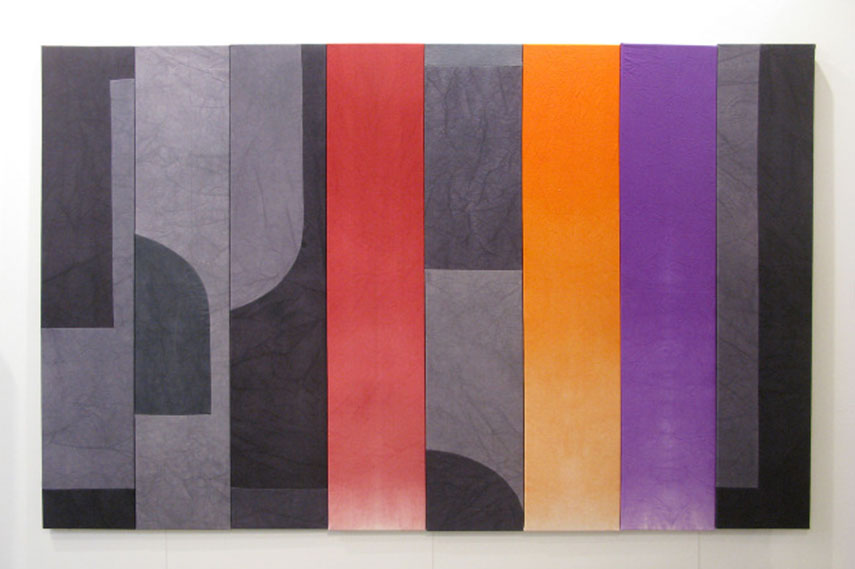 Aesthetization of Failure
Drawing inspiration from the inner-city landscape of her native New Mexico, Pia Camil creates paintings, sculptures, performances, and installations in an attempt to emphasize the propagation of ruins within the city and their veiled possibilities, analyzing what she refers to as "aesthetization of failure." Motivated by the abandoned commercial billboards that have become a common sight in Mexico City, she hand-dyed and stitches together fabric to create curtains for her ongoing Espectaculares series, creating vivid paintings out of withering reality. Expanding her practice to incorporate ceramic vessels and structural elements, she explores the failure of capitalist economies and mass culture in her 2014 project Entrecortinas: Abre, Jala, Corre. Her other solo exhibitions include The little dog laughed in 2014 at Blum and Poe, Los Angeles, Espectacular Telón in 2013 at Sultana Gallery, Paris, and Cuadrado Negro at the Basque museum-center of contemporary art in Spain.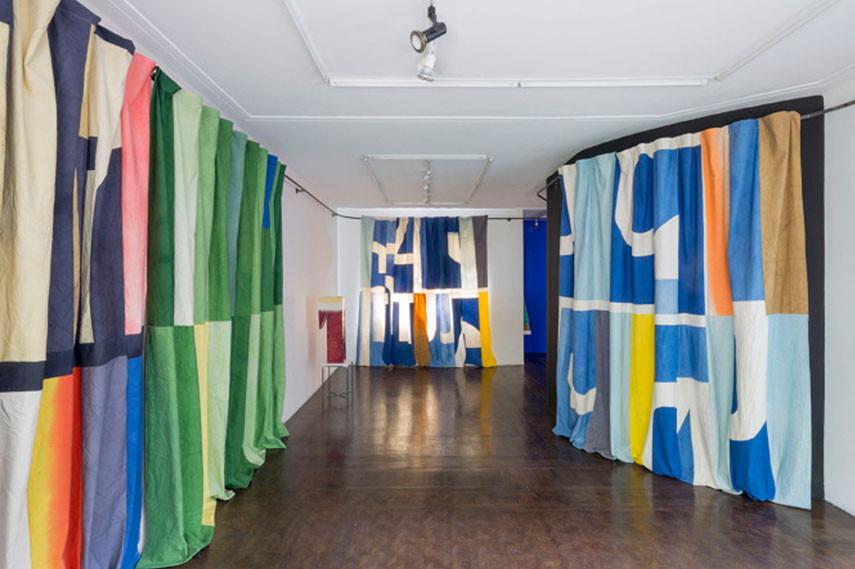 An Invitation to Exchange
Presenting a new sculptural installation inspired by modular display systems used by vendors, Pia Camil converts the space of Lobby Gallery into a shop of a sort, with hooks, shelves, and other equipment intended for store display hanging from gridwall panels. Beside its artistic representation, the whole construction has a practical use: for the public to exchange items of personal value and importance, thus participating in the ongoing creation of her piece. She interprets these items as the ancient Romans did their term "res," which stood for a gift that has both personal significance and history. In the artist's words: "The monetary value of these items is insignificant; their value lies instead in their richness of meaning and in the new life that they acquire on the grid within the Lobby Gallery."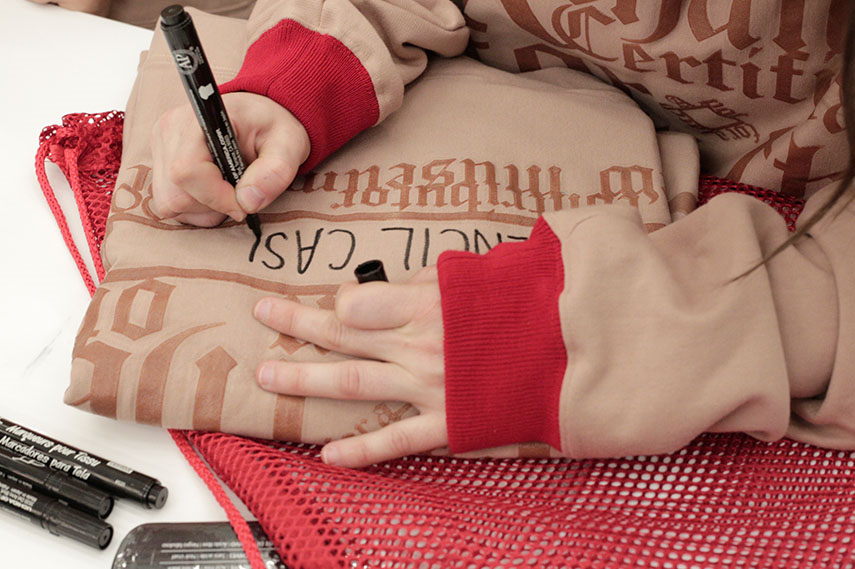 A Pot for a Latch Exhibition at New Museum New York
Striving towards the shifting of view throughout the display of urban ruin in her past work, artist Pia Camil has the audience breathe life into her latest work by exchanging object of personal value in the "shop" of Lobby Gallery, thus changing the appearance of the piece on a daily basis. Referencing cheap commercial constructions, the structure formed of grids, lines and geometric shapes will form a unique drawing within the space of the gallery, modified by each participating individual. The Pia Camil's Pot for a Latch will be on display from January 13 to April 17, 2016, within the space of the New Museum in New York. Surely an event not to be missed.
Featured image: Pia Camil - A Pot for a Latch Exchange day, 2015. Photo by Kara Elverson, courtesy of New Museum, New York. All images used for demonstrative purposes only.