The exhibition of new abstract paintings by Pia Fries entitled "Paisages Maritimes" opened at Christopher Grimes Gallery on September 13. In her new body of work Fries incorporates isolated fragments of historical etchings by Stefano della Bella, renowned Italian engraver of the Baroque period. Fragments of della Bella's etchings of tumultuous seas and skies and capsizing ships serve as the ground upon which Fries expressively applies paint. Combining printed and painted parts, the artist establishes a dialogue with the Baroque painter in her own unique way.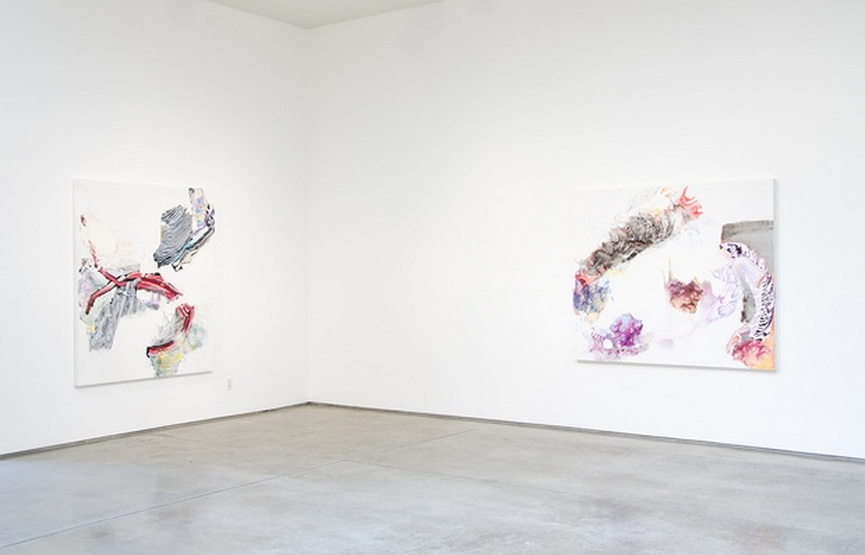 A Sense of Hyperreality
The Düsseldorf-based Swiss artist exploits the plasticity of paint which, in her hands, becomes both solid and fluid. She molds colors like a sculptor creating drama and animating the space outside the painting. Whiteness of the canvas serves to highlight the expressiveness of color and stroke thickness. Using palette knives, squeegees, scissors as well as brushes and improvising with different techniques, Fries never ceases to surprise us.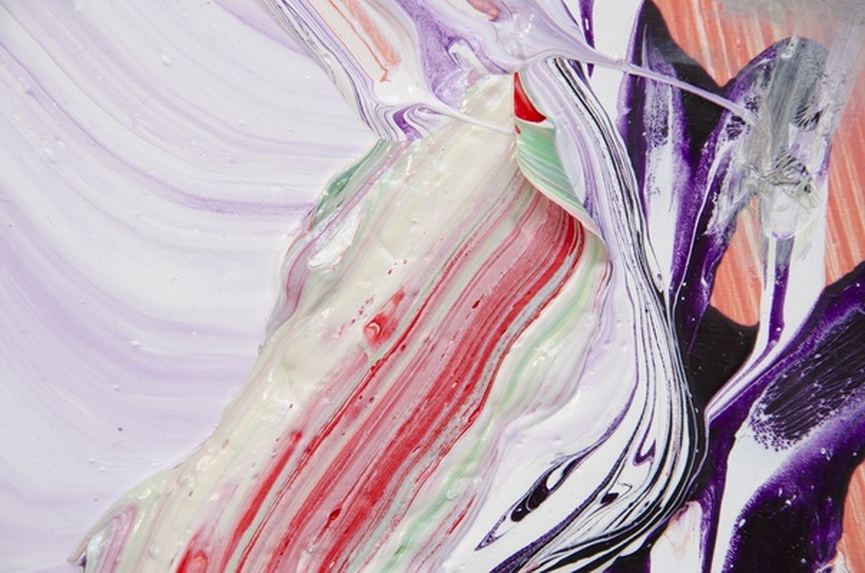 Gerhard Richter
Like David Ostrowski, Pia Fries studied painting under Gerhard Richter who has experimented with a tremendous range of techniques. Here, Fries integrates the printed and painted parts of the surface while continuing her interest in movement, transitory states and metamorphosis. The interplay of texture, her energetic application of paint and expressive use of color almost create a sense of hyperreality.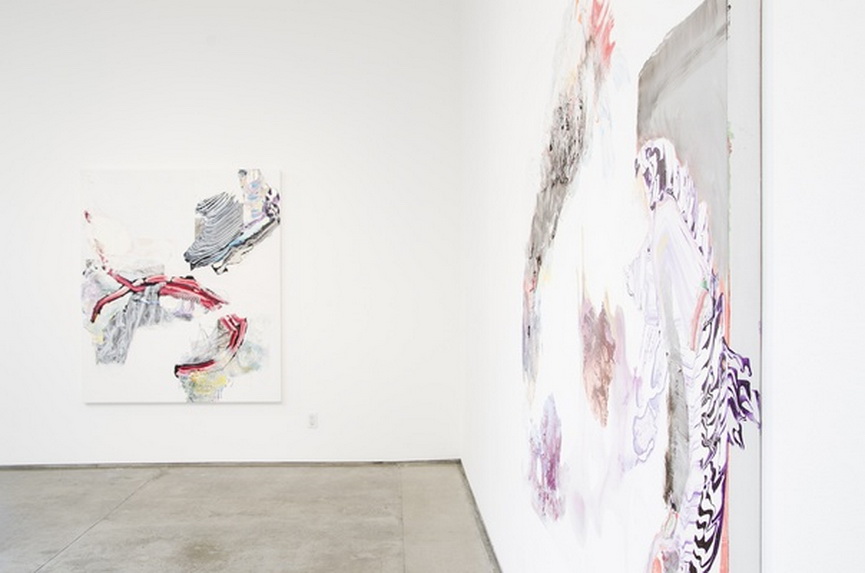 Optical vs Physical Weight
Fries' unique way of combining various techniques and painting tools allows her to explore the tension of optical vs. physical weight and to constantly challenge herself as a painter. How she does it? Go and see for yourself. "Paisages Maritimes" remains on view at Christopher Grimes Gallery until November 1.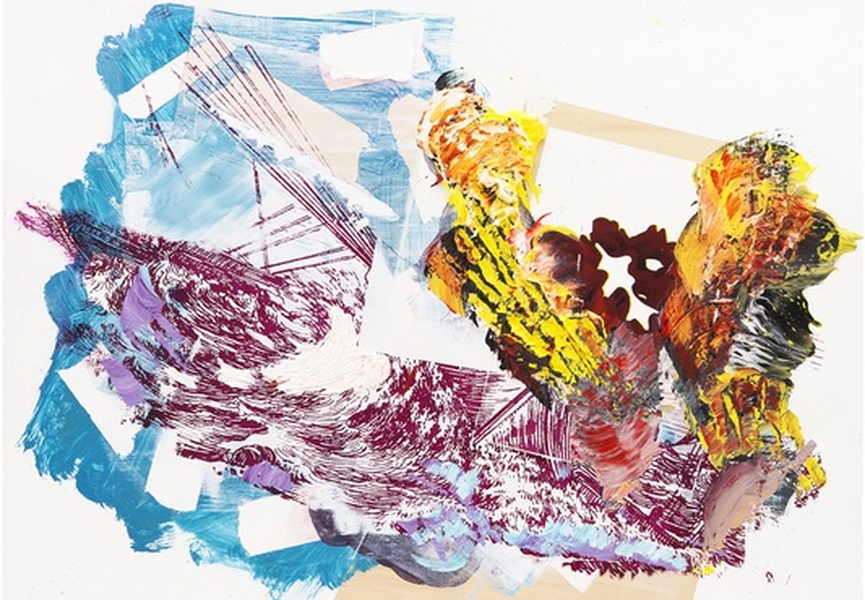 About Pia Fries
Pia Fries (b. 1955 Beromunster, Switzerland) lives and works in Dusseldorf. Fries' work has been included in exhibitions in the Venice Biennale, at National Gallery of Art, Washington, DC; Orange County Museum of Art, Newport Beach, CA; and Staatliche Kunsthalle, Karlsruhe, Germany. Her work is in the collection of Los Angeles County Museum of Art, CA; Albright-Knox Art Gallery, Buffalo, NY; Kunstmuseum, Bonn, Germany; and Kunsthaus Zürich, Switzerland, among others.