Much was written about the art of Pablo Picasso. The practice of this master spanned every possible media from painting and drawing and collage, sculpture and print - meaning that his creative impulses were unstoppable. The majority of the works Picasso produced during the course of his five-decades-long career were focused on depictions of women, especially his prints.
The works on paper were much more reduced than the paintings and encompassed also mythological themes, still lifes, bullfights, etc. Museum Boijmans Van Beuningen from Rotterdam owns an impressive collection of nearly four hundred of Picasso's paper works, so the institution decided to honor the great modernist by displaying those series in an upcoming exhibition simply titled Picasso on Paper.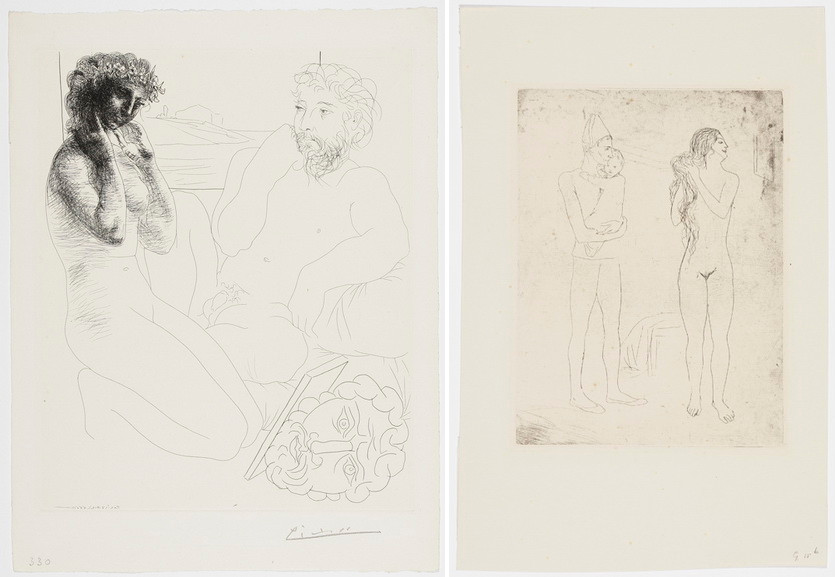 Few Words In Addition to Exhibition Concept
Pablo Picasso perceived printmaking as the perfect technique for experimentation, so it is not strange that he produced two thousand five hundred prints in different ways. Practically from the beginning of his career, the artist collaborated with leading printmakers across France.
Picasso introduced new techniques and extended the medium forward. Interestingly so, he embraced the color linocut in 1958, when he was already at age of seventy.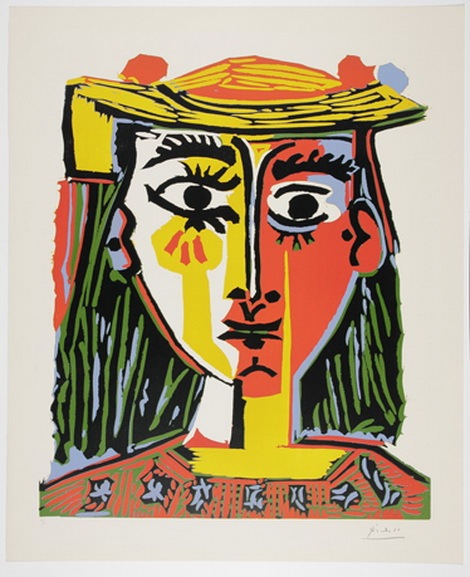 The Selection of Works
As it was mentioned, the recurrent motif present on the majority of the works which will be on display is women. Picasso's driving creative force was inseparable from his emotional and sexual life, so it seems quite natural that his life partners or lovers were often portrayed in his works.
A 1905 etching features Madeleine, a model with whom the artist had a short relationship, while the surrealistic Vollard Suite series made in between 1930 and 1937 are depicting his lover and muse Marie-Thérèse Walter - she is depicted while making love and is spied on by a minotaur.
Eroticism and voyeurism remained important themes in his later graphic work, so on view will also be 1962 color linocut titled La Dame à la Collerette, which is an actual portrait of Jacqueline, Picasso's final life partner, and it illustrates the artist's creative process while making prints.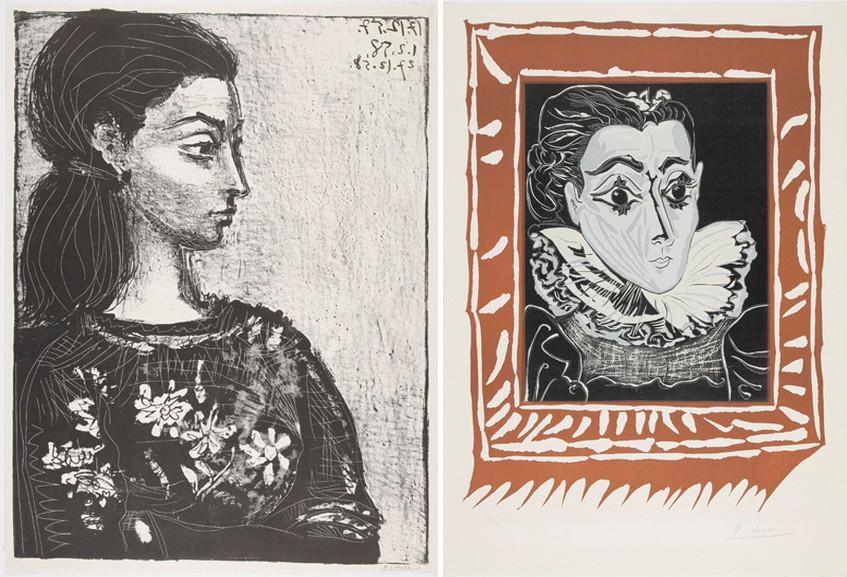 Pablo Picasso at Museum Boijmans Van Beuningen
This exhibition will contribute to a better understanding of Picasso's multifaceted art practice aimed to break the cannons of a certain media in a search for new forms. It will also mark the beginning of the project Boijmans Next Door, envisioned as a collaboration between a number of Rotterdam museums to keep the Boijmans collection visible in the city during the renovation.
Picasso on Paper will be on display at Museum Boijmans Van Beuningen in Rotterdam from 9 February until 12 May 2019.
Featured image: Pablo Picasso - Buste de femme d'après Cranach le Jeune, 1958. Linocut in colors, on Arches paper, 76.8 × 56.8 cm. Collectie Museum Boijmans Van Beuningen, Rotterdam, c/o Pictoright Amsterdam 2019. Photo: Studio Buitenhof, Den Haag.