In the work of Pablo Picasso, the human figure was one of the prime subjects, with portraiture always occupying an important place in his art. Organized together with the National Portraits Gallery of London, Museu Picasso of Barcelona inaugurates the show exploring this theme in his work. Simply entitled Picasso Portraits, the exhibition will accent the importance of the portrait in Picasso's work and explore the place occupied by caricature. Curated by Elizabeth Cowling, the emeritus Professor of History of Art at the University of Edinburgh and specialist and independent commissioner, the show will bring together paintings, sculptures, drawings and incisions of all periods of the long artist's career.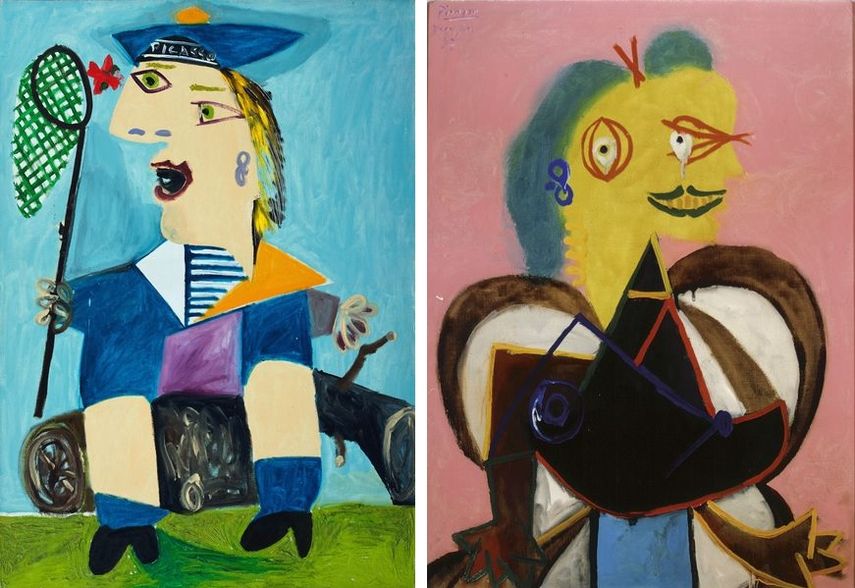 Picasso and Portraiture
Realizing several portraits of his family in his early adolescence, Picasso later perfectioned this technique, soon presenting an exhibition of portraits of artists and avant-garde writers of his Barcelona circle in 1990. Rarely working on commission, Picasso's works demonstrate more freedom compared to professional portraitists. He interpreted his subject according to his vision and understanding of them, always choosing the style and medium he deemed most expressive or appropriate. With an early gift for depicting a subject's character in a humorous way, Picasso was very fond of caricature, often employing simplifications, exaggerations, and distortions typical of the genre. At the end of 1890, he started imitating the work of some of his most admired artists in order to create free versions of the old school – a practice that fascinated him for the rest of his life. The exposition explores this highly idiosyncratic vision that could have been interpreted as a violation of "the authenticity of the aspect" and "propriety".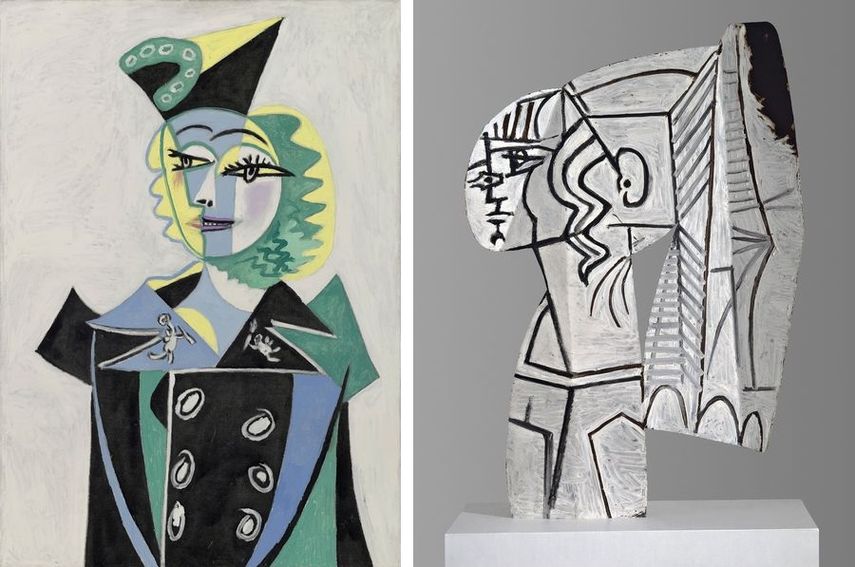 Redefining the Subject
Bringing together more than 80 pieces from public and private collections, the display will reveal the technical media and variety of styles used by Picasso in working in portraiture as an important subject in his art. The exhibition explores how Picasso redefined the established parameters of the subject throughout his career, but also the place of caricature in his portraits. Picasso's subjects were almost always his personal friends and those close to the family circle, depicting and interpreting them as he saw fit since hardly any of these portraits were done on commission. Some of the portraits on display will be those of Dora Maar, Guillaume Apollinaire, Jean Cocteau, Nusch Éluard, Françoise Gilot, Max Jacob, Lee Miller, Fernande Olivier, Jacqueline Roque, Olga Khokhlova, Jaume Sabartés, Erik Satie, Igor Stravinsky, Miguel Utrillo and Marie-Thérèse Walter, amongst others. Addressing the complex basis on the relation existing between authenticity, idealization, expressive distortion and caricature, the exhibition gathers pieces by theme with relevant variations in style, manner and tone.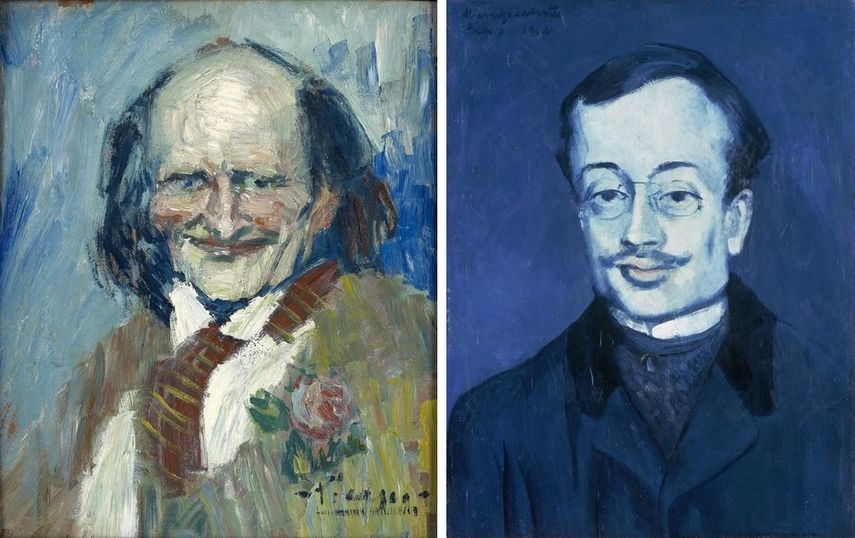 Picasso Portraits at Museu Picasso of Barcelona
In this comprehensive and extraordinary exhibition, painting, sculpture, drawing and printmaking from all Picasso periods feature in a selection with important loans from museums from around the world, accompanied by a generous selection of photographs and documents. The exhibition Picasso Portraits has been displayed between October and February in London and now comes over to Barcelona, the only Spanish city where it will be possible to visit this exhibition. The exhibition is on view at Museu Picasso of Barcelona from March 17th until June 25th, 2017. As a complement to the exhibition, a series of activities has been planned, including listening to actors reciting theatrical texts, illuminating the personalities Picasso portrayed, family activities and an event offering a musical vision of Picasso's friendships, in collaboration with the ESMUC music school.
Picasso Portraits
Featured images: Pablo Picasso - Sylvette (detail), 1954. Sheet-metal, cut out, bent and painted on both sides; 699 x 470 x 76mm. Fondation Hubert Looser, Zürich. © Fondation Hubert Looser, Zuric; © Succession Pablo Picasso, VEGAP, Madrid 2017; Pablo Picasso - Bibi-la-Purée (detail), 1901. Oil on cardboard, 490 x 390mm. Private Collection. © All rights reserved. © Succession Pablo Picasso, VEGAP, Madrid 2017