Certain art figures never seize to fascinate, regardless of the fact their oeuvres are more or less have already been interpreted in many various contexts. In order to find a certain attractive aspect, art historians and curators have to engage their interpretative tools to the full extent.
When it comes to the practice of the grand modernist Pablo Picasso, it seems as if every possible detail about his life and work is revealed; however, the current exhibition titled Picasso's Women: Fernande to Jacqueline brings a different look at the artist's lasting fascination with women, provided by the family friend Sir John Richardson.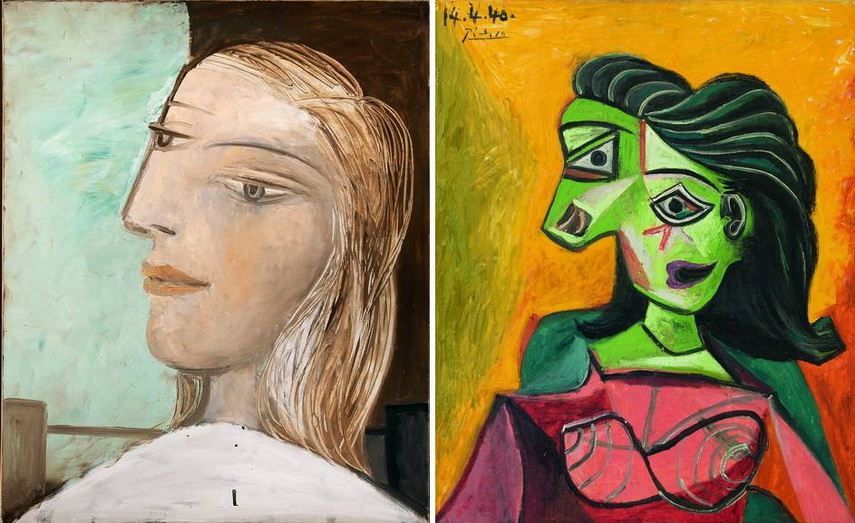 The Scent of Women
Sir John Richardson was an acclaimed British art historian and a Picasso biographer, who befriended with the artist while living in France from 1951 to 1962. In later years prior to leaving France, he was preparing to write an analyzes of Picasso's portraits and spent hours in conversation with him, emphasizing the similarities between the paintings of his lovers.
The art historian came to the conclusion that the thorough overview of Picasso's portraiture can considerably fulfill the interpretation of his entire oeuvre, which ultimately led him to write the monumental multivolume biography, A Life of Picasso.
Interestingly so, Dora Maar once described to Richardson the shift happening when new women enter Picasso's life – his art, the house, the poetry, even the dog would transform. Picasso was never exclusively devoted to a particular style, meaning that women functioned practically as triggers for new experiments with form and color.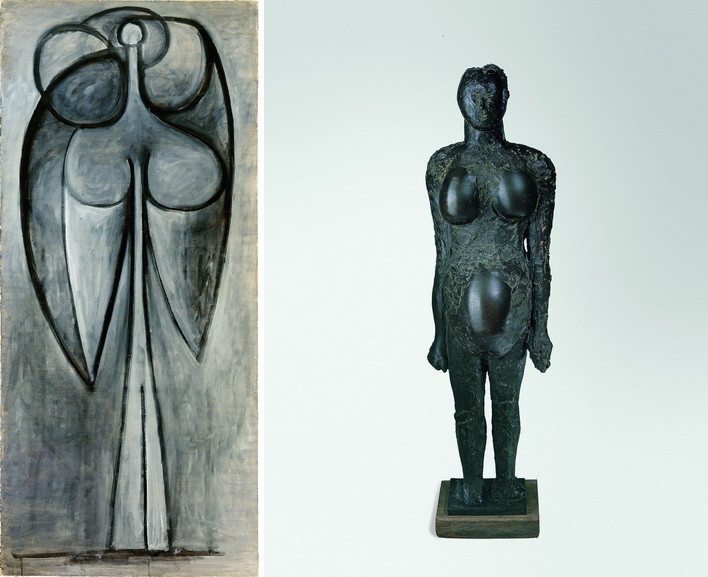 The Iconic Portraits
The paintings and sculptures featuring women who surrounded Picasso throughout his life reflect strong psychological insights - each woman is presented according to her inner emotional state. Therefore, these portraits evoke not only the sitter's beauty, but also the socio-political context of the changing times.
Each muse is depicted differently: from the bohemian Fernande Olivier, the disciplined Olga Khokhlova, the blonde Venus Marie-Thérèse, the passionate artists Dora Maar and Françoise Gilot, all the way to Sylvette David, the young woman with a high ponytail, and Jacqueline Roque, the romantic beauty. Their relationship with Picasso left a mark on their lives; some of them kept extensive archives of letters, published memoirs, gave interviews to researchers and documented Picasso's work and private life in photographs.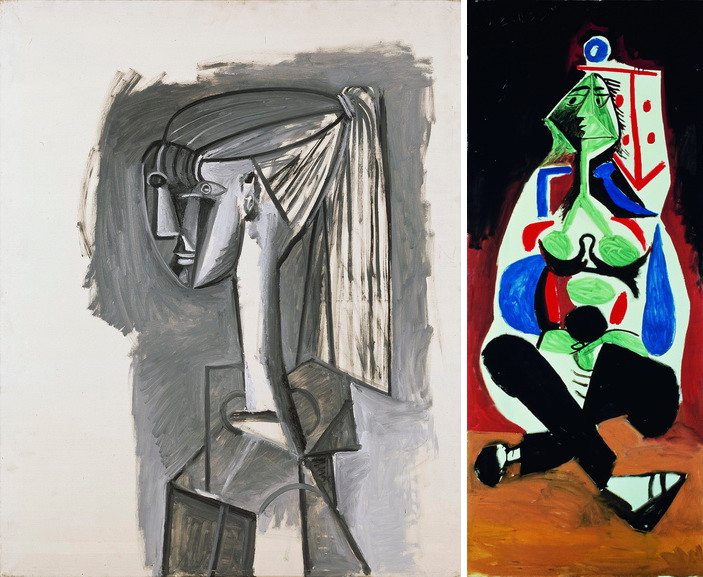 Picasso's Women at Gagosian
This exhibition surely reveals the importance of women who surrounded Picasso, so it is right to state that all of the shown artworks seem to be essential for our understanding of the oeuvre of one of the greatest artists of the 20th century.
Picasso's Women: Fernande to Jacqueline will be on display at the Gagosian franchise located on 980 Madison Avenue in New York until 22 June 2019.
Featured image: Pablo Picasso – Portrait de femme a la queue de cheval, Sylvette, 1954. Oil on canvas, 39 3/8 x 31 7/8 in, 100 x 81 cm © 2019 Estate of Pablo Picasso/Artist Rights Society (ARS), New York. Photo: Maurice Aeschimann. Courtesy Gagosian