Anyone who knows even little about street art has heard of the Portugese street artist Vhils. His talent is beyond words and his unique approach to the craft has earned him an enviable spot in the art world. After doing an amazing job for the Paris Nuit Blanche art event, Vhils stayed in Paris for another project – his solo show at the Magda Danysz Gallery. Staying true to his signature style, Alexandre Farto aka Vhils presented his new series of works to the French public. With his engraving portraits and abstract patterns on cork, metal, wood and paper, Vhils continues to explore the city and its habitants' memory.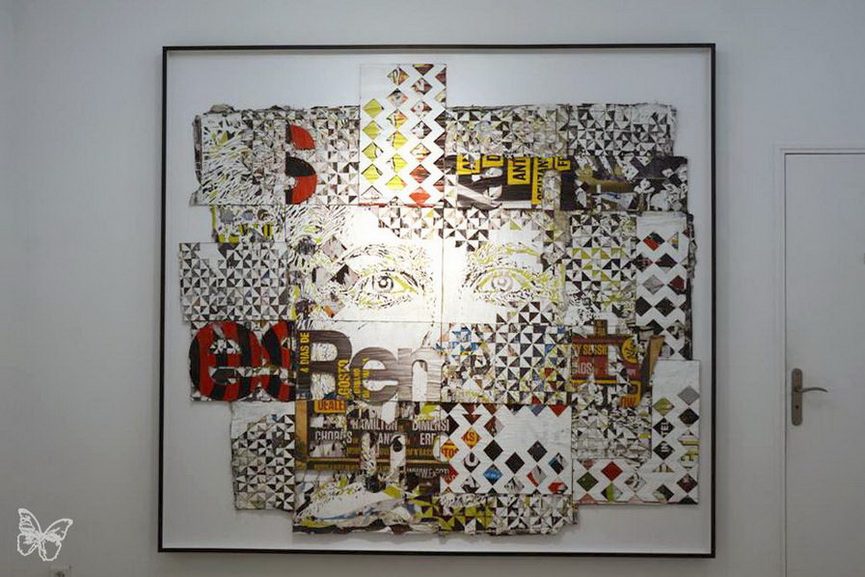 Wrapping Up an Amazing Year
After numerous major projects the artist participated in: the giant piece on a 27 meters long wall at the Luxembourg Freeport in April; his first solo show in a museum with a daring project at the EDP Foundation in Lisbon; the publication of a monography at Editions Alternatives; and the realisation of three monumental walls for Nuit Blanche 2014. Vhils wraps up this amazing year with his show that opened October 11th at Magda Danysz Gallery. The visitors are able to see original pieces created around his regular theme in his works featuring different materials in which he engraves his images mixing portrait and abstract patterns.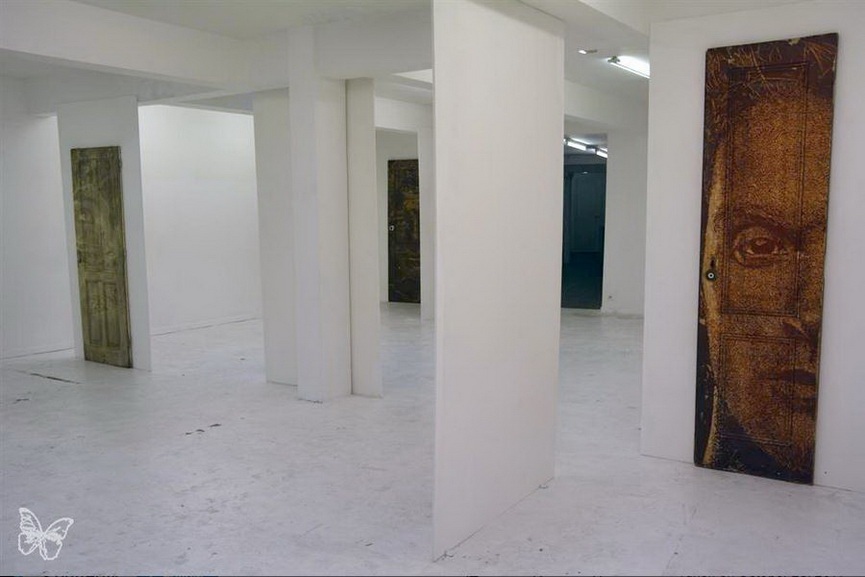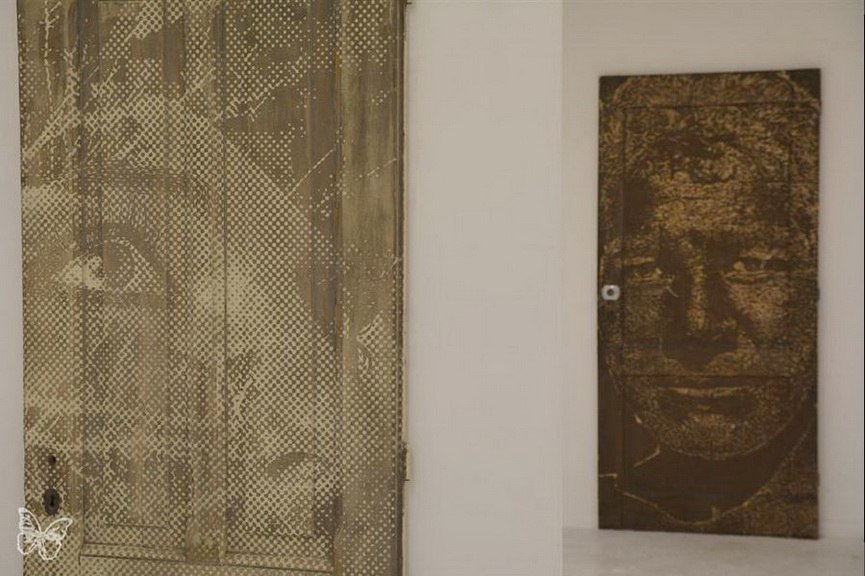 Vhils' Vestiges
The solo show entitled "Vestiges" continues Vhils' constant investigation of both destruction and creation through the stunning portraits and collage-like imagery. For those of you who still haven't visited the show, we highly recommend you do until its closing on November 22, 2014 and for now, we bring you the pictures from the exhibitions just to tickle you and show you only part of the atmosphere at Parisian Magda Danysz Gallery.
If you want to read more about Vhils and his latest projects, sign up for My Widewalls now!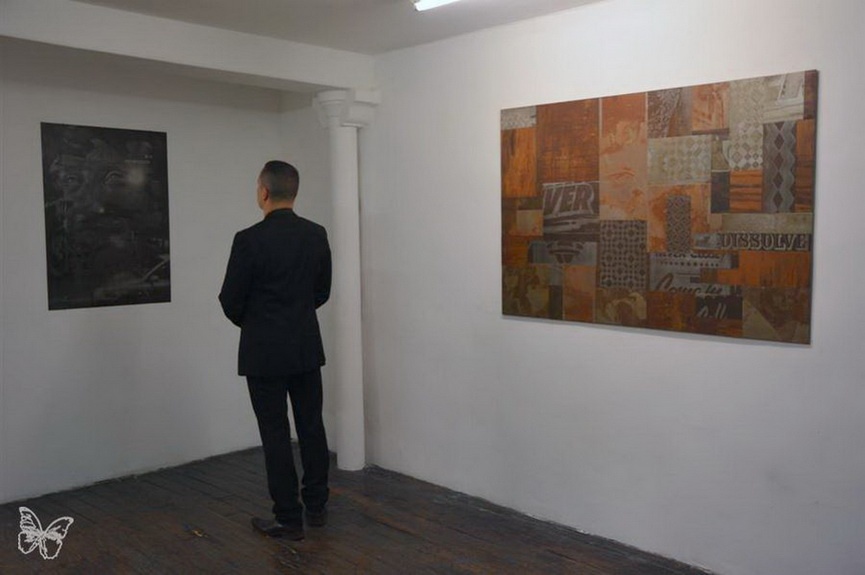 All images courtesy of Butterfly.