In 2019, a solo exhibition of works by Túlio Pinto was presented at Fondamenta Sant'Apollonia in Venice, during the 58th Biennale. Under the title Land Line, it showed the Brazilian artist's sculptures that investigate balance and its aspects as as both tension and stability.
This show was the very first one as part of PA Takeover, a program organized by Piero Atchugarry Gallery. Aiming to engage new audiences and community, it proposes an innovative collaboration between art spaces in the United States and abroad in which exhibitions are not traveling, but are rather highly specific to the host site. The gallery's represented artists are sent to partner galleries to create the exhibition right then and there, adapting to the new space and environment, its history and design. In turn, the gallery hosts an exhibition of their partners' artists in its own space.
But rather than promoting a simple exchange of artists, The PA Takeover Program wants to challenge everyone involved - artists, curators, and the audience - to rethink their relationship with art, the way we perceive it, the way art itself dialogs with the space it is in.
And so, in yet another successful iteration of the PA Takeover Program, SAPAR Contemporary Gallery in New York is presenting Backseat Driver, a dual exhibition of works by artists hailing from Piero Atchugarry Gallery. On view through October 1, 2020 in the historic neighborhood of Tribeca, the show unites the works of Yuken Teruya and Kameelah Janan Rasheed, engaging in personal narratives and the US history "as a basis for analysis and reflection on systemic issues in Western culture."
Playing its own part in this interchange of culture, concept, creativity and perspective between communities, Piero Atchugarry Gallery will be welcoming artists from SAPAR Contemporary in their Miami space in October 2020.
How did the PA Takeover Program come to be? How are the audiences responding? What's coming next? About this and more, we talk to Piero Atchugarry himself.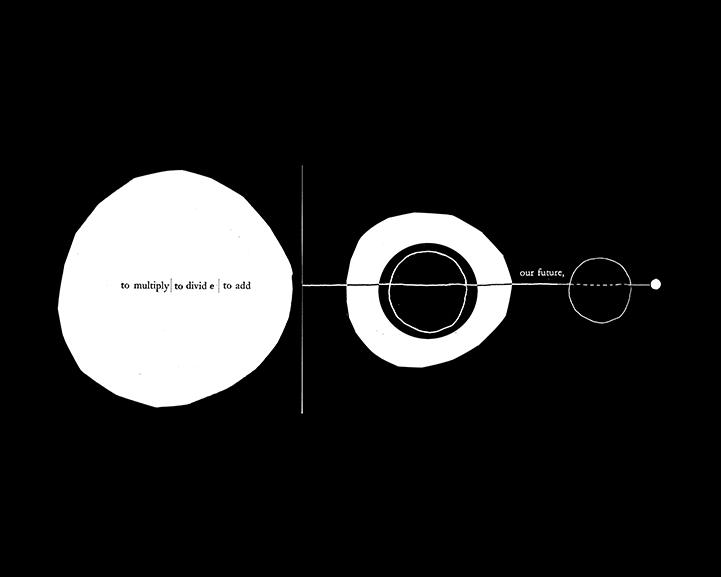 Piero Atchugarry Gallery's PA Takeover
Widewalls: Where did the idea for the "PA Takeover" come from?
Piero Atchugarry: Since its inception back in 2013 in Garzón, the gallery's mission has been to facilitate a global exchange of perspectives by supporting local and international artists. Garzón is a tiny village, located 40 miles away from the touristic city of Punta del Este–the picturesque "pueblo" conveys the feeling of a remote and timeless land.
This inspired us to question the status quo of the gallery, by opening our exhibition space in a natural landscape, and holding exhibitions that dissolved the boundaries between indoors and outdoors. We then expanded to Miami in 2018, connecting our South American Program with North America.
The PA Takeover program was conceptualized at a meeting with the gallery team in Miami; We wanted to look beyond the gallery walls to reach different communities worldwide. We can't and don't want to open several locations, because we believe in quality vs quantity. So this model perfectly suited our goals and allows us to be limitless, to transform any space at any time, and think and to be physically out of the box.
Widewalls: How do you choose the "partner" venues and artists to exhibit?
PA: There are three factors that are the inputs of our decision-making for choosing a PA takeover 'partner': Location, Community, and Timeframe. Typically, our partners are curators, art collectors, colleagues and professionals from other industries that want to bridge the gap between art and their area of expertise.
We also want to challenge our represented artists to think on their feet, adapting to and confronting new floor plans and sites. We look for venues with unique histories, communities and architecture, to bring about new dialogues between the artist, space and spectator, space.
We held our first PA Takeover in 2019 at the Fondamenta Sant'Apollonia in Venice. Holding the exhibition in a Romanesque Church presented a point of convergence between two drastically different periods of art. Our second PA Takeover was in a two story building in Miami's Design District. Mounting the latest PA Takeover in there created a more casual encounter, where one could happen upon the exhibition.
Currently, we have PA Takeover at Sapar Contemporary Gallery in Tribeca.
Widewalls: What are your impressions of the exchanges so far?
PA: We've had great experiences so far with all of our past PA Takeovers, and have high expectations for the future. Unconventional locations have been as challenging for installing as well as equally rewarding for the final result.
Through the program, we've learned as a team that adaptability is one of our strongest assets. Everyone involved, from our represented artists, to our team members and collaborators, has been motivated by the new geographic and architectural aspects to create completely different bodies of work and exhibition designs.
Widewalls: What are the artists' experiences? This certainly is a new way of working for many of them, I imagine.
PA: We have had a strong response from our artists– they have been particularly flexible, quick and adaptable to the PA Takeover model. They've all been very engaged and have come up with brilliant ideas, and are eager to see what the next PA Takeover will look like.
Widewalls: In your opinion, does the current pandemic help projects like these attract more (and new) audiences?
Pa: I feel people are missing art now more than ever. It is our duty to get art closer to the audience, particularly in difficult times to give hope and inspire change.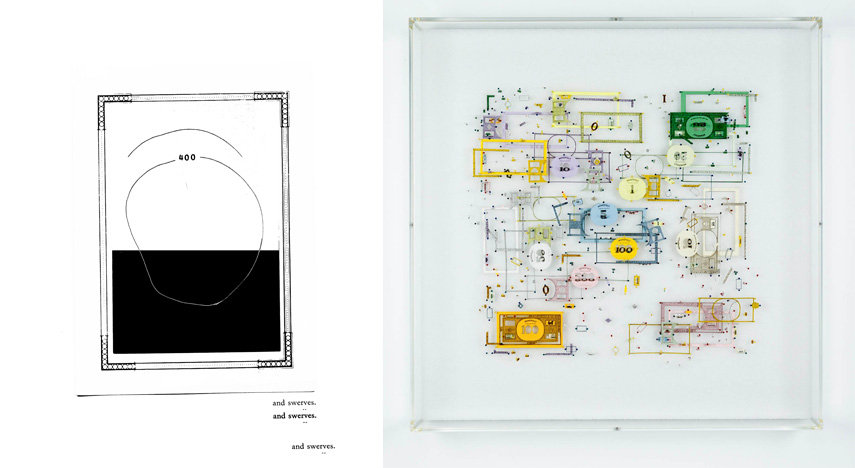 Backseat Driver
Widewalls: What can you tell us about the exhibition on view at the moment?
PA: Our latest PA Takeover is on view at SAPAR Contemporary Gallery in Tribeca.
A dual exhibition, Backseat Driver presents the work of Kameelah Janan Rasheed and Yuken Teruya, two artists employing their personal narratives and US history as a basis for analysis and reflection on systemic issues in Western culture.
Teruya, hailing from Okinawa, which has a long history of US occupation, addresses the status quo in Western culture through a coded visual language composed of commercial icons. Rasheed, a writer, educator and artist hailing from East Palo Alto, California, applies her research and lived experiences to create visual accounts and responses to systemic oppression in the United States.
Together, Rasheed and Teruya submit the possibility that we can outlive the slowly enduring systems of injustice through everlasting resistance.
Widewalls: What's coming up next for Piero Atchugarry Gallery?
PA: We have two new exhibitions opening September 16th at our Miami gallery.
Painter Linda Kohen will present her solo exhibition, Spare Room, in our main gallery section. Kohen will be unveiling her most recent works made in isolation, alongside a selection of her autobiographical paintings and her 2005 large-scale installation, El Gran Biombo.
South Florida Award winning artist, Edison Peñafiel, will present his solo exhibition, Land Escape, in our gallery's survey section. Informed by his personal migration history, Land Escape punctuates Peñafiel's continued concern in the complex and ever growing migrant narrative in the hope that it becomes a catalyst for reflection and dialogue.
Once our PA Takeover ends in Tribeca, our host, Sapar Contemporary Gallery, will be mounting an exhibition of their own at our Miami gallery. We are also considering another PA Takeover at a 16th century Villa outside of Florence. In the coming months we'll also be hosting an exhibition of contemporary African Art, curated by Natasha Becker.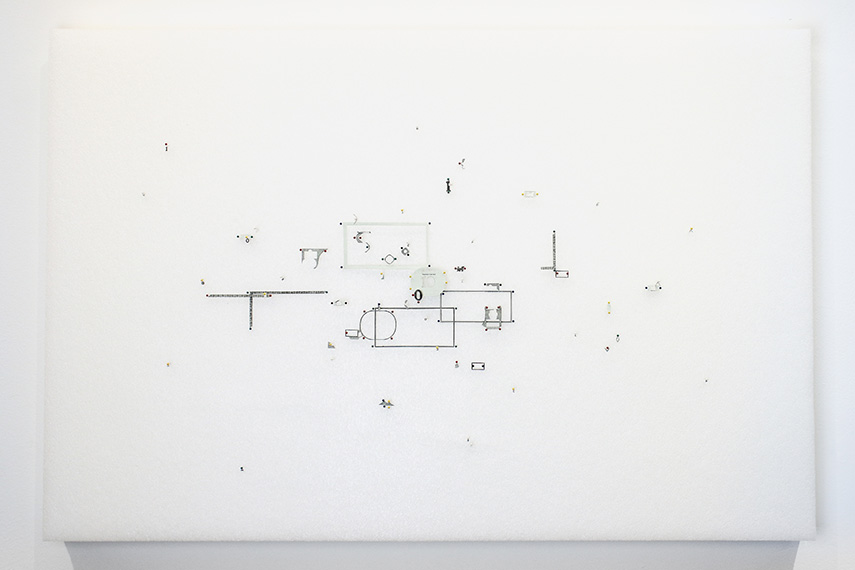 Featured images: Installation views, Backseat Driver Exhibition, Piero Atchugarry Gallery.