The first generation of European post-war artists was largely affected by the atrocities of World War II, so naturally the artworks they produced were deeply philosophically inclined and examined the issues of humanity. The dominating tendency was Lyrical Abstraction in France, or Abstract Expressionism in the United States; however, at the end of the 1950s, the international art scene saw the emergence of certain radical figures, among which was Italian artist Piero Manzoni.
The boundaries were moved by this innovator so much that looking from contemporary stance it seems that along with Yves Klein, Manzoni is one of the crucial artists of the 1960s. The upcoming generation of Arte Povera practitioners led by this art critic and curator was directly influenced by his multilayered practice.
Honor Manzoni's short yet revolutionary practice, the Hauser & Wirth gallery exhibition focuses entirely on his Achromes series, a significant body of work produced in between 1957 until the artist's death in 1963.
The Manzoni Domains
Piero Manzoni produced works which were aimed to explore the very notion of what artwork is, as well as to critically examine consumerism. To be more specific, by embracing unconventional materials such as human excrement or rabbit fur, or by inaugurating painterly happenings, Manzoni created objects and situations which transcended their initial purpose and functioned more as tools for socio-political articulation, or rather emancipation.
Alongside his own art practice, together with the Italian artist Enrico Castellani, Manzoni founded a short-lived exhibition space called Galleria Azimut in Milan which hosted a couple of significant exhibitions. Between 1959 and 1960, the two artists even published two issues of the journal of the same name. They were in general interested in rejecting Art Informel's subjectivity, focusing on gesture, and inaugurating and promoting a new artistic conception instead, one which insisted on the purity and simplicity of the artistic act.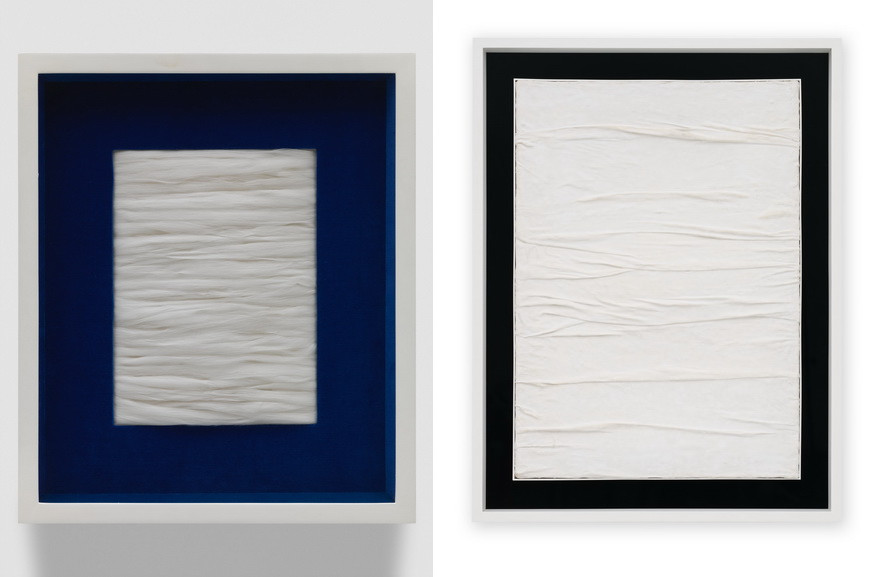 The Appearance of Achromes
Just one year after his first exhibition in 1956, where he showed depictions of totemic figures and paintings covered in tar, Piero Manzoni saw the monochromatic works of Yves Klein at the exhibition titled Epoca Blu at the Galleria Apollinaire in Milan and was so moved that as a reaction he started producing the Achromes series. The influence of Lucio Fontana, Alberto Burri and even of the American artist Robert Rauschenberg are also notable when looking closely at these works.
Acrhomes are colorless, which was an effect of Manzoni's experimentation with various pigments and materials. Namely, a few canvases were soaked in white mixture called gesso, while others were covered with kaolin, a form of white clay used in the production of porcelain, and were then left to dry without any further intervention. The artist also used materials such as white cotton wool, fiberglass, rabbit skin, and bread rolls to extend the initial idea. Manzoni perceived these transparent or white works more as acts of negation, since they were purposely reduced, cleansed of any possible metaphors or allusions.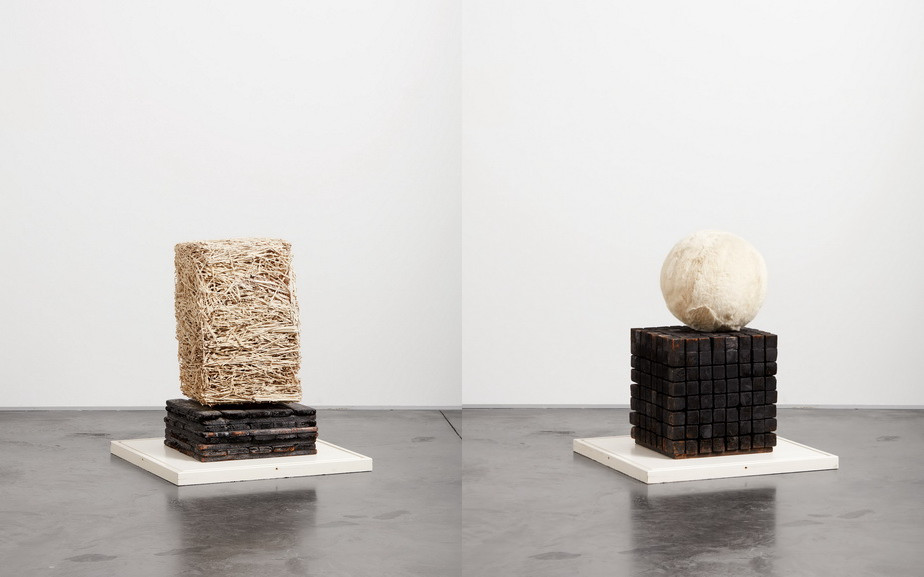 Piero Manzoni at Hauser & Wirth
This particular exhibition, curated by Rosalia Pasqualino di Marineo, director of the Piero Manzoni Foundation in Milan, will feature seventy Achromes and will reveal the importance of the mentioned influences in a much broader context of art history and radical practices released by Manzoni, Klein and other artists of the time. For the first time, the items on a specific wish list found in a letter written by the artist to his friend Henk Peeters in 1961 will be on display - a room all in white fur, and another coated in fluorescent paint, totally immersing the visitor in white light.
Shortly after Los Angeles, the exhibition will travel to Hauser & Wirth's franchise in New York and will be on display simultaneously with a selection of the artist's series from 1959 forward titled Piero Manzoni. Lines. The two shows will be accompanied with two exceptional catalogs which will be produced by Hauser & Wirth Publishers.
Piero Manzoni. Materials of His Time will be on display at Hauser & Wirth gallery in Los Angeles from 14 February until 7 April 2019.
Featured image: Piero Manzoni - Achrome, 1961. Straw, reflective powder and kaolin, 38.5 x 48 cm / 15 1/8 x 18 7/8 in. Herning Museum of Contemporary Art (HEART). Photo: Søren Krogh. All images courtesy Hauser & Wirth.