As opposed to Impressionism, a group of artists led by Paul Cézanne started working in style marked as Post-Impressionism, which was much more interested in the abstract qualities or the symbolic content of a composition. Some of the Post-Impressionist practitioners were gathered in groups such as Les Nabis, which was founded by painter Pierre Bonnard.
This prolific figure was quite innovative and his contribution to art history is really valuable; that is why Tate Modern decided to open UK's first proper retrospective of Pierre Bonnard's work in 20 years by featuring around one hundred artworks gathered from museums and private collections around the world.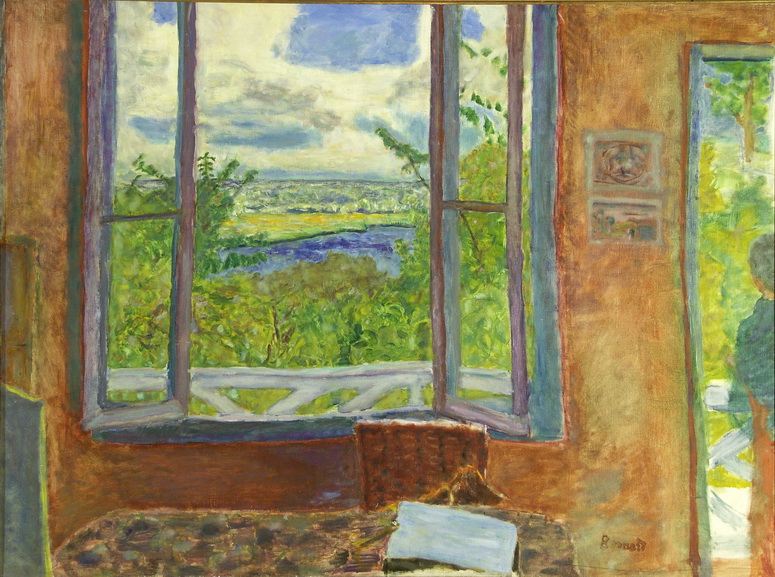 The Domains of a Great Artist
The museum's curatorial team consisting of Matthew Gale, Head of Displays, Helen O'Malley and Juliette Rizzi, Assistant Curators, focused on the emergence of Pierre Bonnard's specific style by carefully contextualizing his oeuvre made during three decades from 1912 until the artist's sudden death in 1947.
During that time, Bonnard managed to produce a number of carefully painted landscapes and intimate domestic scenes on the basis of his own memory. All of his works are highly contemplative and melancholic, so they suggest a moment or rather an image drifting in time - a stolen look at a lover, an empty room at the end of a meal, the view from a window etc.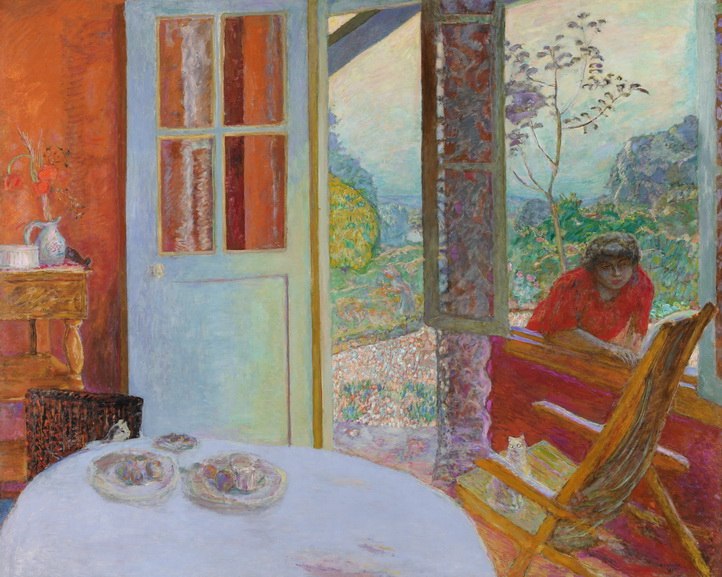 The Works
The works such as Dining Room in the Country or The Lane at Vernonnet will both be on display at Tate Modern. A vibrant atmosphere is accentuated with the bright colors, so the compositions evoke the poignancy of a lost moment. The same approach is notable on his more abstract paintings such as The Violet Fence and Studio with Mimosa.
There will also be works featuring Bonnard's wife Marthe de Méligny, who was an often subject depicted on his paintings. Namely, throughout her life, Marthe suffered from various illnesses and was exposed to hydrotherapy through repeated bathing in order to heal, so the artist often depicted her while bathing, drying and dressing.
A group of exceptional canvases made towards the end of Bonnard's life, in midst of the WW II in Le Cannet round up the exhibition. Quite simply, they show the horridness of the war; Bonnard's freight and the anxiety are accentuated with the panoramic views and vibrant garden scenes.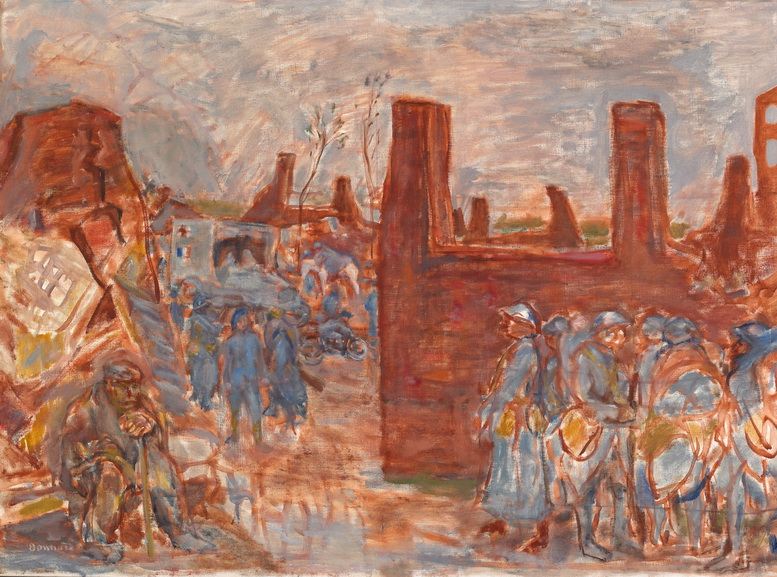 Pierre Bonnard at Tate Modern
This exhibition organized by Tate Modern in collaboration with Ny Carlsberg Glyptotek, Copenhagen and Kunstforum Wien is important since it will give a new interpretation of Bonnard's bold pallet and how his modern compositions affected the development of painting in the first half of the 20th century. It will also honor the artist's ability to capture fleeting moments, memories and emotions in distinct almost dream state manner.
Pierre Bonnard: The Colour of Memory will be on display at the Tate Modern in London from 23 January 2019 until 6 May 2019.
Featured images: Pierre Bonnard - The Fourteenth of July 1918. Oil paint on canvas, 595 x 853 mm. Private collection; Pierre Bonnard - Coffee (Le Café) 1915. Oil paint on canvas, 730 x 1064 mm. All images courtesy Tate Modern.