Pierre Pauze is one of the exhibiting artists in the group exhibition A Bigger Splash, gathering together works from seven international artists each of whom deal with the subject of water within their practices. It will be opening at Galerie PCP in Paris on the 13th of September, 2018.
Each of the seven artists differs from one another in their work and backgrounds and curatorially, this exhibition will act like water by drawing them together.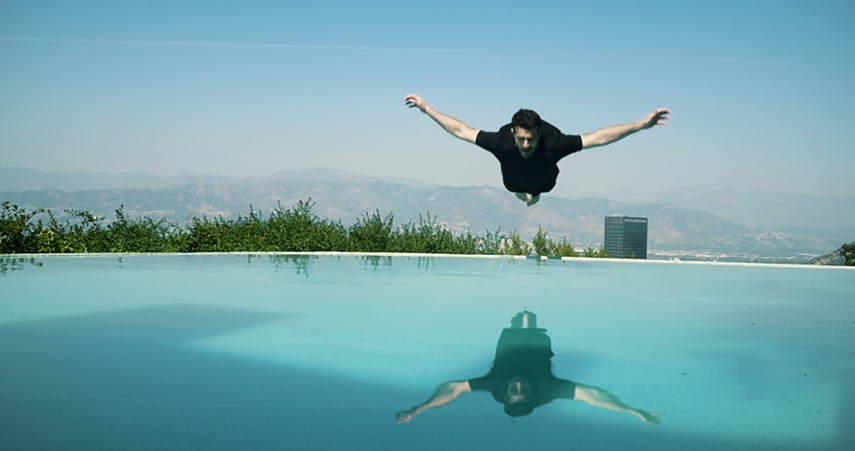 Pierre Pauze and the Question of Water
Claudia Dance-Wells: Pierre, could you start off by explaining to us the ways in which your practice explores this subject? In particular, could you detail your interest in the theory of Water Memory and the scientific approaches you have used within your practice?
Pierre Pauze: The reasons I'm interested in water are related to its intrinsic properties and peculiarities.
Water is everywhere. Humans are made up of 99 percent water when it is considered in its cellular structure. It is an inevitable actor of any interaction between living bodies. In this sense, it is a vector of semantic multiplicity, and opens up fields of interest and action in different subjects that can be networked with each other.
Indeed, one of these physical peculiarities is that it is cohesive. This particularity is also conceptual, in the sense that it allows me to put these subjects that interest me in relation with each other, in fields as wide as quantum physics, vibratory medicine, the computer science of the future, or still rituals in different ancestral traditions.
The theory of the memory of water also opens other perspectives on the border between science, science fiction and belief.
It makes it possible to consider the individuals interconnected by a form of ethereal, vibratory language.
This echoes in our society, ultra-connected to the notion of network, flow, the cyclic circuit of the big-data that I try to put in parallel with the cycle of the water.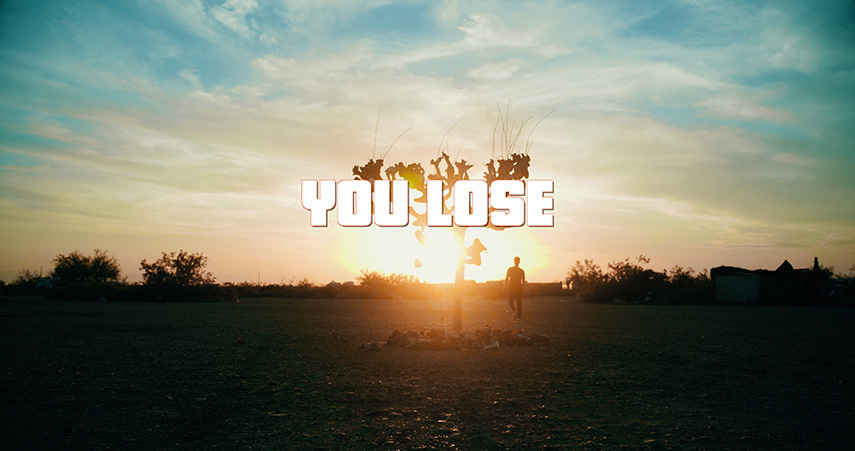 An Interdisciplinary Practice
CDW: You have previously explained that you are 'at the base, a painter'. With this in mind, you also create installation and video (e.g. Watermemory and Laxt Memory). Do you still consider these to be painting and/or could you expand on this point?
PP: I come from painting. But I feel guided by the need to tell stories and seal time, in this way it made a lot of sense for me to create images in motion, which leads me to video and cinema. I try to compose my frame like paintings, even if the notion of matter present in the painting is less present by the digital nature of the images that I use. It is perhaps to embody these images and these stories, that I feel the need to create derivatives in space.
This gives another status to the fictional image. I am very interested in questions around relics. How an object makes it possible to apprehend a narration, and how the narration gives a different status to an object. That's why my installations or sculptures are often present in my films, and that my films are also often shown with these objects.
When we touch on science fiction or the story of anticipation, the object becomes an archeology of the future.
CDW: With this in mind and within a practice that is so rooted in a transdisciplinary and holistic research method, could you talk more about how you make choices on which medium to use? And how do you go about your aesthetic decision making?
PP: As I said above, there is a constant flicker between my desire to tell stories and to embody fictions in reality through a material and immersive experience.
The choice of mediums is not really a question in my practice, because I have no fascination for the "profession" of the artist, the world of the director or the visual artist in his aspect "faber" and making knowledge. My choices are often guided by meetings, and the people with whom I collaborate.
I find that there is no difference in interaction with the various actors of my projects, regardless of whether I speak with a scientist, when I work with a craftsman for the manufacturing of a piece, when I shoot with my chief operator or when I work with an exhibition curator or a scenographer to know how the work will be shown.
The sum of these interactions gives rise to a final work, but all the stages constitute its essence.
CDW: Within your research process, you take on an immersive approach and become almost obsessed with your subject. Is this something you hope to pass on to your work's audience? And with this in mind are there ever specific messages you would like to put across? Or perhaps the viewer's experience is more important?
PP: Immersion allows encounter and contact, and as I just mentioned this is fundamental [in] my practice.
The obsessive aspect comes from the desire to learn. I like to order things analogically and then I have the intuition that they are mutated by a common principle.
The thing that then stimulates me is to communicate to the public the curiosities and obsessions I've had, and to explain the paths I've taken, as well as a certain viewpoint through which I approach things. In a certain way, I impose my universe onto the viewer, which I consider as an open door on my experience. The viewer is of course then free to borrow this and to take their own path thereafter.
CDW: Do you have any plans for the near future? Is there a specific direction you would like your work to take or do you have any specific projects you would like to mention? Any new obsessions?
PP: At the moment, I am interested in the quantum aspect of water allowing the transferring of information. This leads to me a considerable number of doors that I can tentatively open alongside scientists. I am interested in electromagnetic fields, the coding of vibratory information in water and their potential influence on the living.
I have several projects heading in these general directions and I will be using laboratories to develop my practice. In turn, these hands-on experiences will give rise to installations, sculptures and videos.
In the long term, I am in the beginning stages of writing my first feature film for cinema.
Written and translated by Claudia Dance-Wells, Co-Curator of A Bigger Splash.
Featured image: Pierre Pauze - Sonic Fluid, 2018. Installation, Production Le Fresnoy studio national.