The internationally famous South African photographer Pieter Hugo will have his first ever German show, where he will present his "conceptual documentary" portraits of African communities and their traditions. The exhibition will feature images from his most important series, including The Hyena and Other Men (2005-2007), Permanent Error (2009-2010) and There's a Place in Hell for Me and My Friends (2011-2012).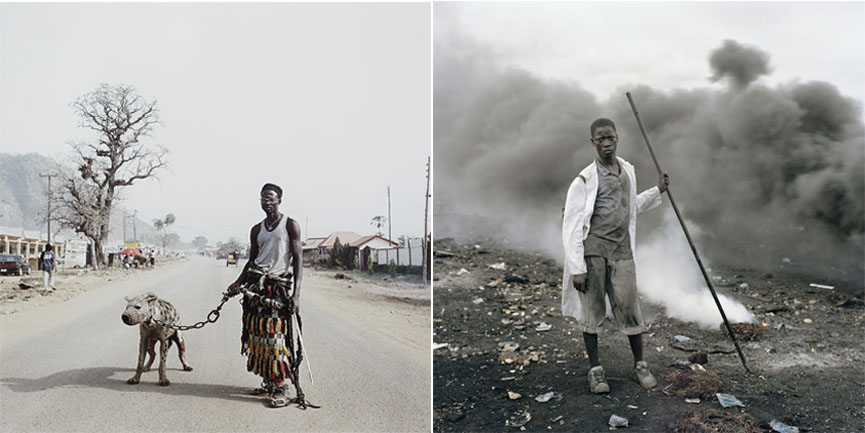 Africa's child - Pieter Hugo
The relationship Pieter Hugo has with his home Africa is translated through his photographic work. He started traveling across the continent in his early twenties, and to this day he continues to portray marginalized or unusual groups of people: honey gatherers in Ghana, boy scouts in Liberia, taxi washers in Durban, judges in Botswana. By documenting different layers of society, he shows the radically critical realities, struggling since the get-go and not knowing any better. His first major series, titled Looking Aside, consisted of portraits of people with unusual appearance: the blind, the elderly, people with albinism, but also his family and himself. His works examine the post-colonial situation, where people still live simple, primitive lives in company of wild animals, as depicted in his two-year monograph, Hyena and Other Men, created in Nigeria. In search for another face of the land, he returned to that country with Nollywood, which consists of pictures of the Nigerian film industry.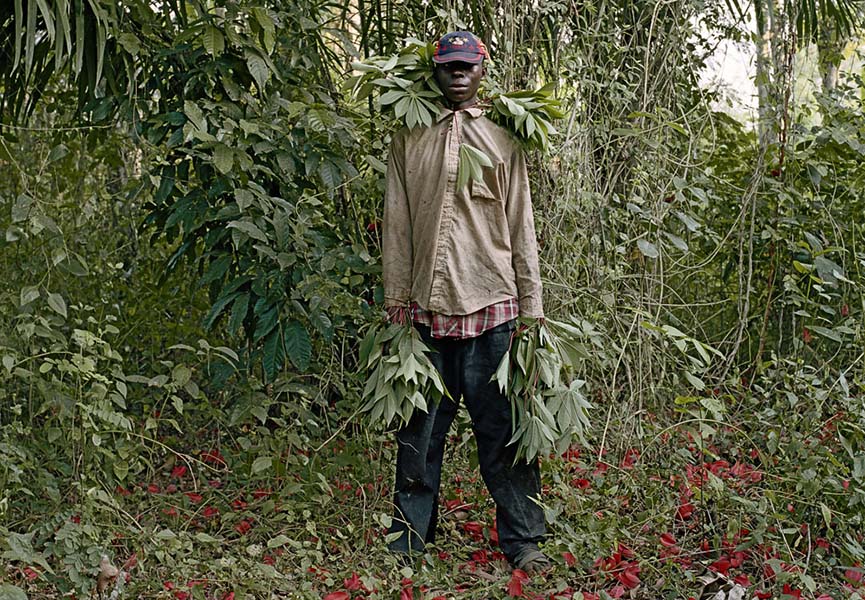 The fight for equality
Hugo's haunting portraits are the backbone of his artistic oeuvre. Highlighting different problematics and forming a special bond with his subjects, he tries to tell a story of a place he was born in, but which gave him a sense of not belonging as a white man. His 94-image series There's A Place in Hell for Me and My Friends, taken in 2011 and 2012, addresses racism and the still present contours of apartheid. In these digitally processed portraits of his African friends and himself, he transforms color into grey tones, emphasizing the pigmentation of the skin, eliminating the difference between "black" and "white" and endorsing a variety of shades and personalities. His other significant projects, Kin and Permanent Error, deal with the growing gap between classes and people living on the highly toxic, smouldering mountains of waste that came from Europe, burning appliances in search of reusable metals.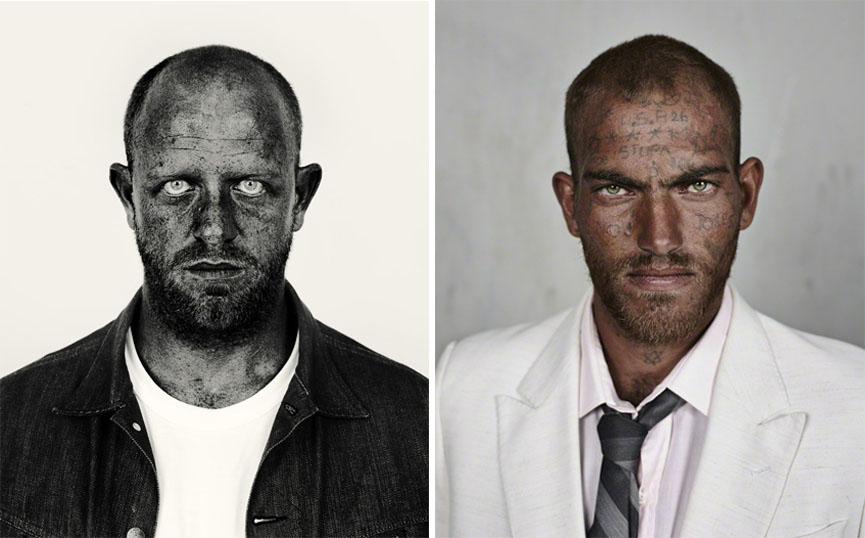 Pieter Hugo
Pieter Hugo was born in 1976 in Cape Town, where he still lives. His images continue to be exhibited all over the world. In 2005, he won the first prize in the Portraits section of the World Press Photo contest. Through a complex body of work and with extreme respect for his subjects, he managed to form an emotional testimony of the African society as we've never seen it before. Pieter Hugo | Corporeality will open on January 29th at Priska Pasquer Gallery in Cologne, Germany, and it will be on view until April 11th, 2015.
Never miss another spectacular exhibition again! Sign up for My Widewalls!