Adorning city streets all around the globe, urban and street art permeates modern-day society's culture. Starting off as a creative rebellion, it has risen into an established market in top galleries all around the world. With an intention to be at the forefront of this ever-evolving expression, the fashion brand Pills and $ Bills has made a creative collaboration with the street artists Dotmasters for their new 'street art' wear collection. It will be presented at Graffik Gallery at the Preview of Rude Kids, a collaborative exhibition featuring new works by this prominent street artist. Most importantly, a brand new mural by Dotmasters will also be revealed.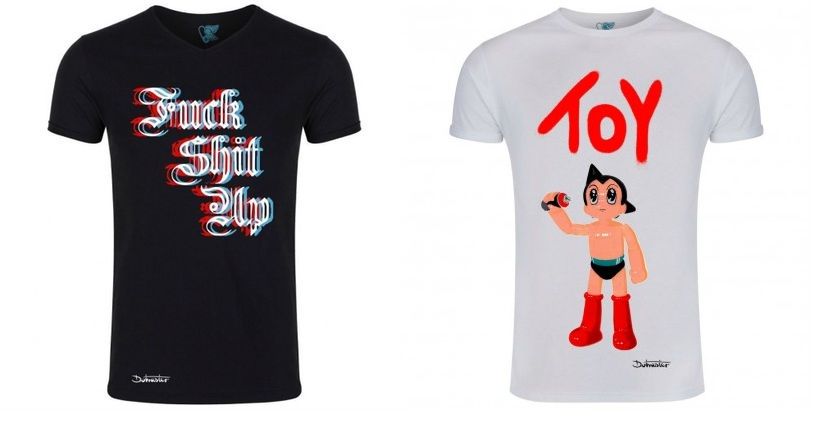 The Pills And $ Bills Collaboration
Known for his instantly recognizable style of High Class Trash, Dotmasters is currently collaborating with Mutoid Waste Company and guest artists such as EINE and Herakut during his annual stint at Glastonbury Festival.  At the same time, his Rude Kids, an infamous series of naughty kids caught while making obscene gestures, will be on view at a gallery at Portobello Road. The fashion collection that resulted from his collaboration with a brand Pills and $ Bills is consisted of a small selection of garments including hoodies, pants and tees. Adding a special touch to his solo exhibition, the new mural revealed will be two stories high and it will decorate the exterior of West London's very first street art gallery. As Dotmasters stated himself, the mural 'will make Mona Smile'.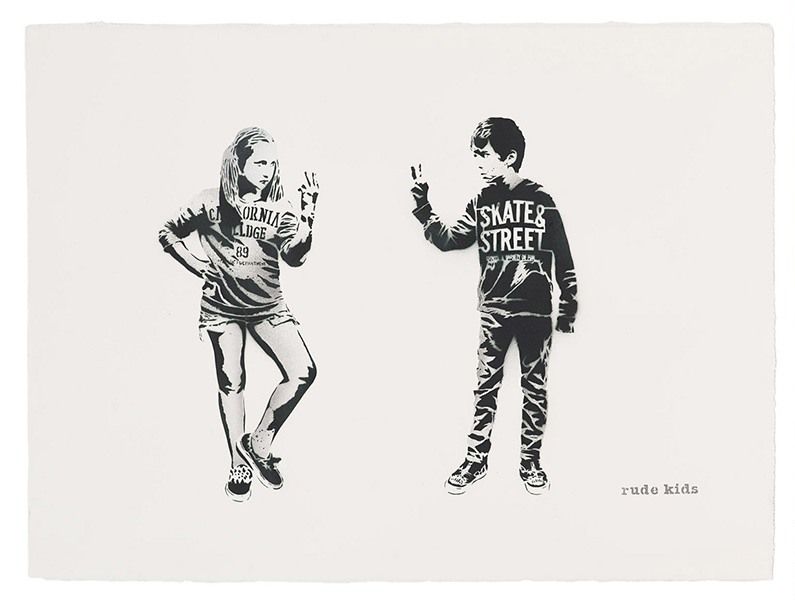 The Practice of Dotmasters
A founding member of a new-media-based collective of art-pranksters C6.org, Dotmasters has been active in the street art scene since the 1990s. His cheeky humor can be found in a twisted set of sideshows or installations named The Unfairground that could be seen at various festivals from Glastonbury in the UK to Fuji Rock Festival in Japan. This extremely versatile and dynamic artists has also been a curator at the Nuart festival in Norway for several years, but also collaborated with Martin Scorcese on a set of his latest film 'Tomorrow'. Banksy named him as one of the people who inspired him the most.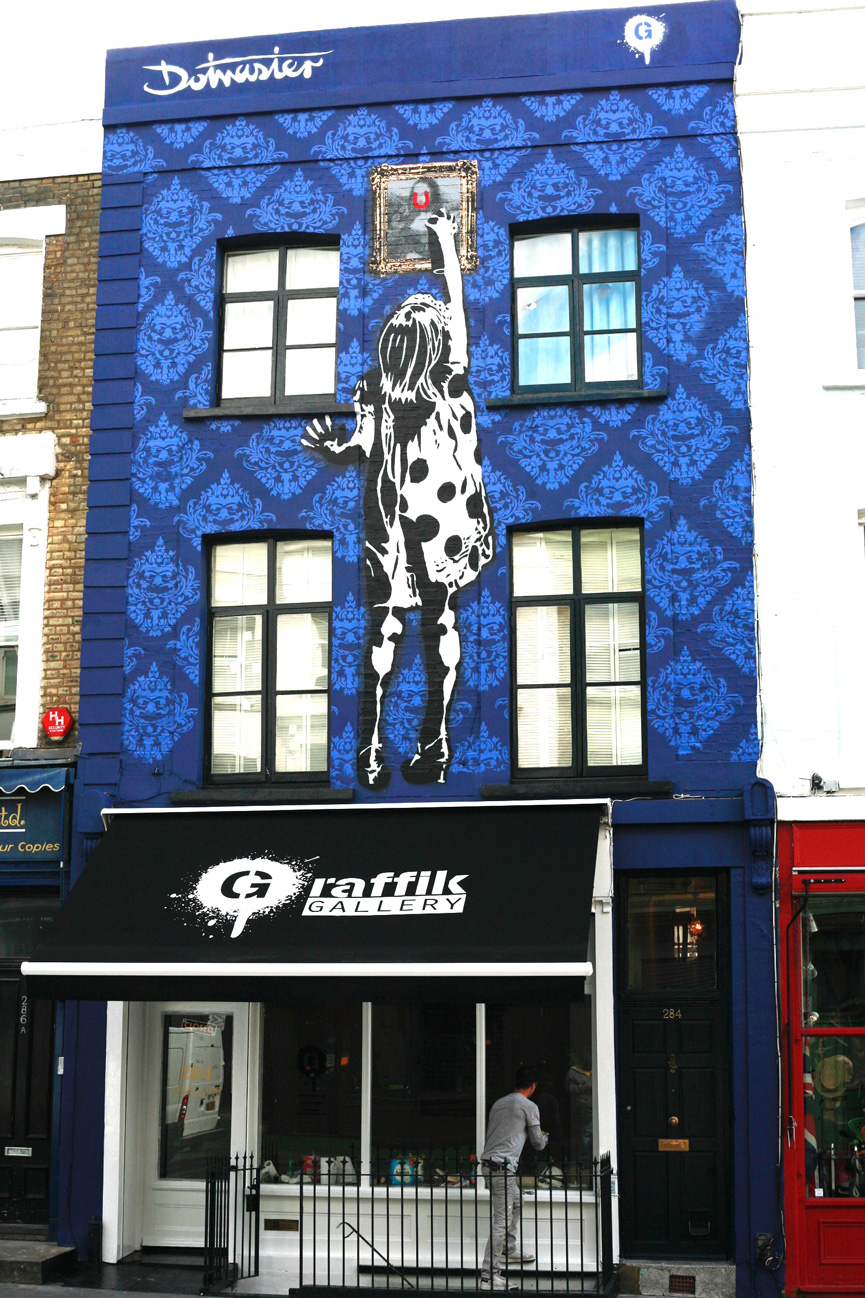 Rude Kids at Graffik Gallery
A contemporary street wear label Pills and $ Bills is known for their collaborations with graffiti artists on limited edition ranges. The Pills and $ Bills shop and exhibition Rude Kids at Graffik Gallery in London will be on view from July 14th until July 17th, 2016. The preview party will be held at Graffik Gallery on July 14th from 6:30pm to 8:30pm. The Dotmasters solo exhibition will be on view until July 26th.
Featured image: Dotmasters - Rude Kids, via tigergrowl.wordpress.com. For illustrative purposes only.