A great Italian fairytale, Pinocchio is among the world's most well-known and translated books that has become part of our modern mythology. A timeless, universal, and poetic story, it tells of adventures of a living wooden puppet whose nose grew bigger when he lied and who eventually turned into a real boy, providing a brisk and original explanation of the meaning of life.
This loving character is the protagonist of the exhibition at Villa Bardini. Titled Enigma Pinocchio. From Giacometti to LaChapelle – A Great Italian Story, it brings over 50 contemporary art masterpieces hailing to Florence for the first time from all over the world. While celebrating this classic story, the show simultaneously shares an educational message with the younger generations.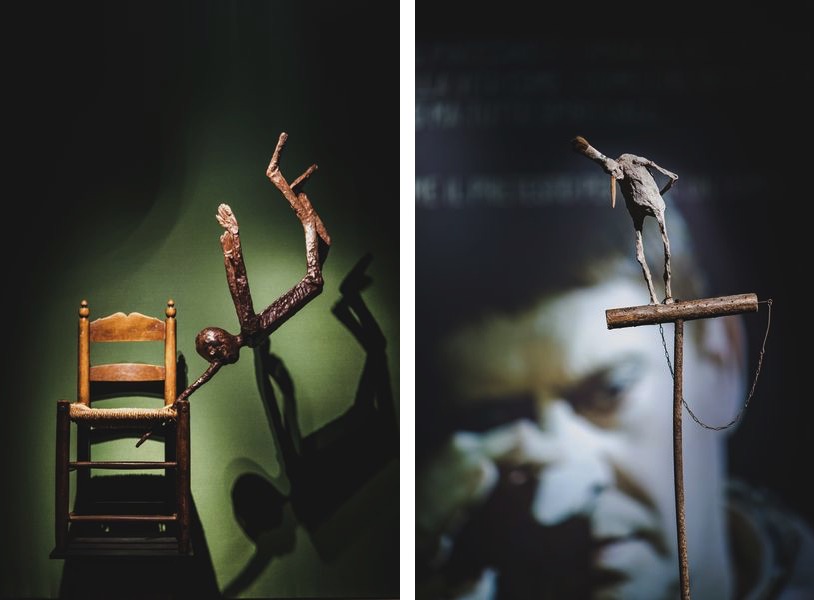 The Metaphorical Essence of Pinnochio
This diverse and comprehensive show features sculptures in wood, iron, and papier-mâché, paintings, photos and videos by artists such as Alberto Giacometti, David LaChapelle, Bruno Munari, Mimmo Paladino, Alexander Calder, Luigi Ontani, Paul McCarthy, Jim Dine, Venturino Venturi and others who have made Pinocchio the interpreter of today's anxieties, interpreting him as an icon of our time, capturing his metaphorical essence. The display includes multimedia installations dialoguing with the works on display.
Evoking the adventures of Carlo Collodi's famous character, the exhibition tells a story of this universal character and his naivety, mischievousness, independence and submission - a character who acts as a metaphor for every possible metaphor. Interpreted and deciphered, exposed to the unspeakable tragedies of the past century, this marionette was able to achieve the impossible and become alive.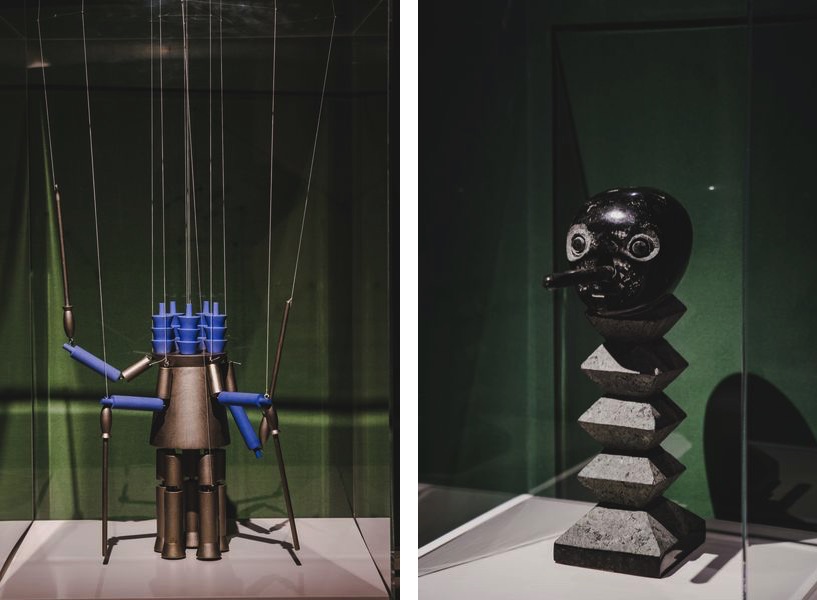 The Display
The exhibition is divided into seven sections which explore the multifaceted nature of this enigmatic creature: Pinocchio is (not) a King; Pinocchio is (not) a marionette; Pinocchio is (not) human; Pinocchio is (not) dead; Pinocchio is (not) Pinocchio; Pinocchio is (not) a mask; Pinocchio is (not) a child.
Is Pinocchio just a marionette, is he a human, a child or a reflection of each one of us? Works on display show us what Pinocchio is and what he isn't - from Pinocchio (after Collodi) by Tim Rollins & K.O.S and Venturino Venturi's Pinocchio che esce dal tronco to Sophie Taeuber-Arp's Marionette Konig Hirsch: Wache and Buster Keaton's Pierrot, from Bruno Munari's Macchina Inutile or Alexander Calder's Red Disc, White Dots on Black to Roberto Ciroli's Il naso più famoso del mondo era posticcio e tutti lo guardavano male and Carmelo Bene's Pinocchio, from Alberto Giacometti's Le Nez (etude), Miguel Barcelò's Pinocchio mort and Guillame Paris's Fountain, to works by Jim Dine, Paul McCarthy and Luigi Ontani.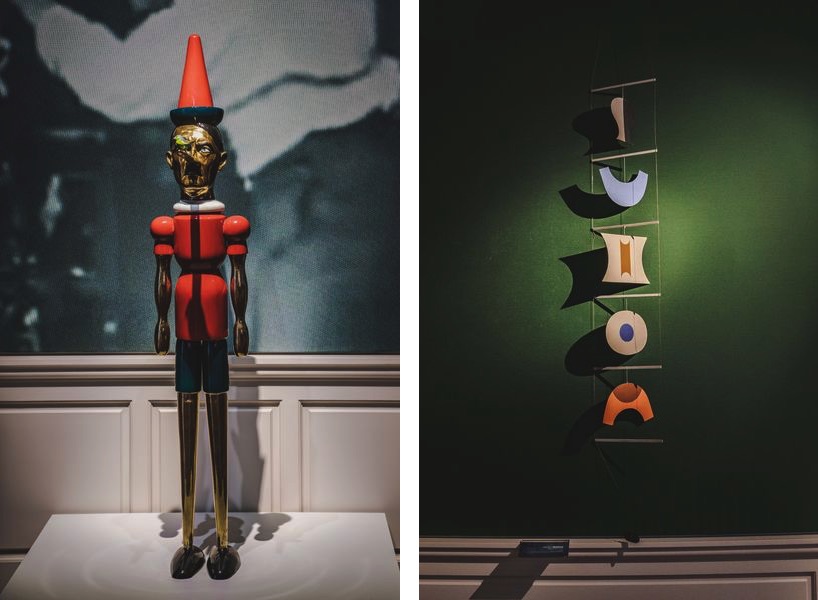 Enigma Pinocchio at Villa Bardini
Curated by Lucia Fiaschi, Enigma Pinocchio. From Giacometti to LaChapelle – A Great Italian Story will be on view at Villa Bardini in Florence until March 22nd, 2020.
Realized by Generali Valore Cultura in collaboration with Fondazione CR Firenze, and Fondazione Parchi Monumentali Bardini e Peyron, the exhibition will also include a series of activities to further involve families and art enthusiasts to promote accessibility and provide opportunities for a better understanding of the exhibition's artistic contents, including free access dates, workshops, and guided tours for families and art enthusiasts.
Events will also include a series of initiatives aimed at involving the public. The first initiative consists of three conversations (two on January 21st, 2020 and February 18th, 2020) curated by Daniela Marcheschi, Walter Fochesato and Irma Morieri, exploring the various aspects of the character of Pinocchio in the fields of literature, illustration and psychoanalysis.
Featured images: Enigma Pinocchio. From Giacometti to LaChapelle – A Great Italian Story at Villa Bardini, Installation View. All images courtesy of Villa Bardini.