The life in the modern world is filled with uncertainty. With our fragmented experiences and different meanings we assign to them, each of us constructs a certain reality around ourselves. The nature of this reality is the subject of latest Pippa Young paintings that will be on view at Arusha Gallery. The second installment of a two-part show where the first one featured Young's drawings, the show entitled A Shifting Uncertainty: Paintings will present her latest collection of figurative works she has been working on for the last twelve months. Beautifully thought out and executed in her unique style, the new body of work includes sixteen new oil paintings and twelve small oil studies on board.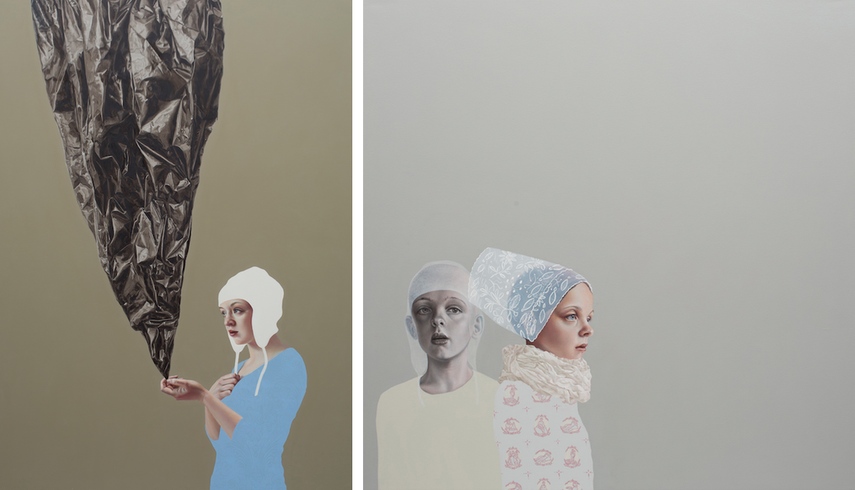 Exploring The Nature of Reality
With different ways we live our experiences and construct deeply personal meanings, the human condition reflects the connection between the inner and outer world. Revolving around this fragmentation of our experience and the nature of reality, the work of Pippa Young unveils the human vulnerability and fragility, transience, uncertainty, and the subjectivity of perception. Drawing on photographs, Young's work explores the present-day issue of self-presentation. By juxtaposing fragments of symbolism, a variety of visual languages and an ambiguous context, Young creates a contemplative space that allows personal interpretation and an individual examination of ourselves and our perception. With surreal portraits imbued with ambiguity and mystery, the viewer can fabricate a personal connection with them, engaging with Young's practice in a variety of ways.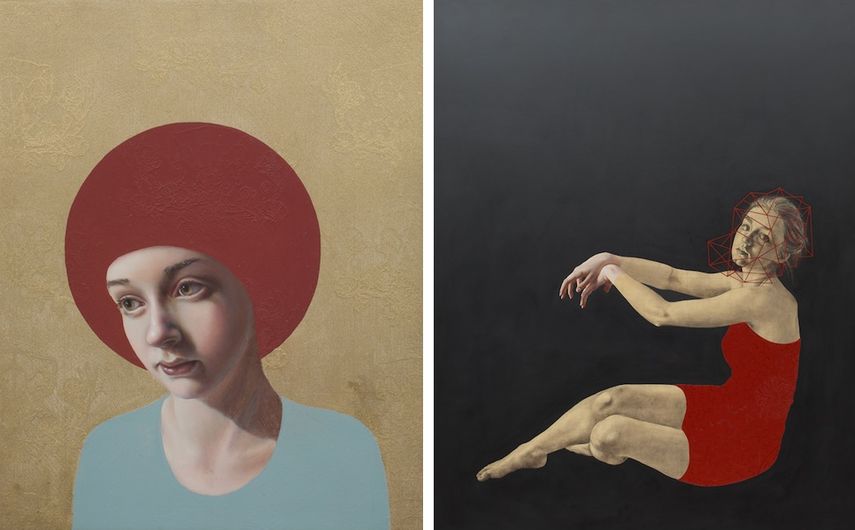 The Practice of Pippa Young
An emerging artist from the United Kingdom, Pippa Young uses a variety of mediums including pencil, silverpoint, printmaking and painting. She often uses book covers as a surface for her work. Her practice is characterized by great technical skill, unique artistic experience and conceptual narratives she creates. Exploring the way images change from a photograph to paint, her work reflects both present-day concerns and underpinning memory and history. In her perfectly detailed works mixed with unfinished lines, she portrays timeless and unadorned representations of people that act as a metaphor for something more universal. Young was shortlisted for the 100 Painters of Tomorrow publication, the Beers Contemporary Award for Emerging Art, the Threadneedle Prize show, and has been selected as one of fourteen artists to invest in by Rebecca Wilson from Saatchi Art.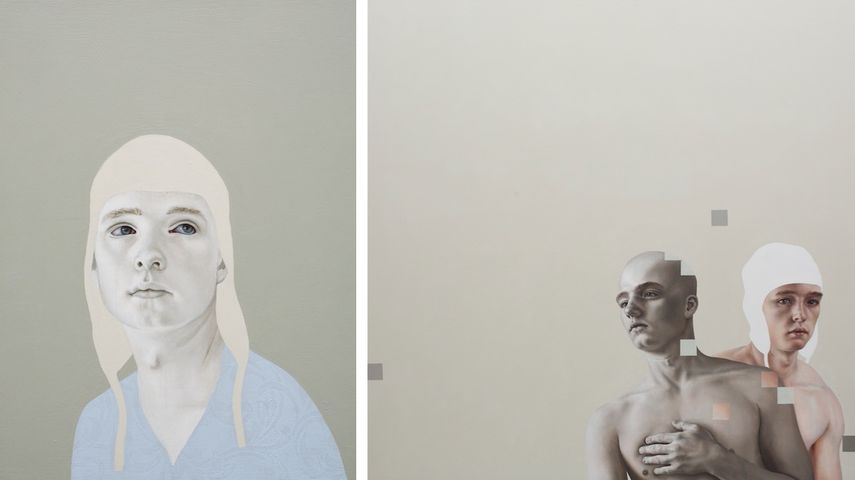 Pippa Young Paintings at Arusha Gallery
The show A Shifting Uncertainty: Paintings will be on view at Arusha Gallery from October 1st until October 31st, 2016. The private preview will be held on September 30th, from 6 to 8pm. The show will be accompanied by two essays: A Sense of Reflection written by Maria Zemtsova, an artist and chief editor of Fresh Paint magazine, and Smile Please by Laura Gasgoine, a critic and commentator on the visual arts and former editor of Artists & Illustrators.
Featured images: Pippa Young - Imposter (detail); Pippa Young - Mesmerized By Our Own Noise (detail). All images courtesy of Arusha Gallery.