Visitors to the StolenSpace Gallery over the next few weeks will have the pleasure of being able to view two wonderful looking solo exhibitions. The London based gallery will be presenting the works of Pixel Pancho and David Bray in solo exhibitions that will run concurrently in their two gallery spaces. In Gallery One at StolenSpace, David Bray will be presenting a new body of work entitled Wrong Turn, which is heavily influenced by hand poked tattoos. Gallery Two will be home to Memory of Our Life, a solo exhibition by Pixel Pancho in what will be his first London show. The Stolen Space Gallery is known for hosting exhibitions inspired by subculture, including graffiti and street art. In the past the gallery has presented Trip the Light by Reka One and Projectum 06 by ROA.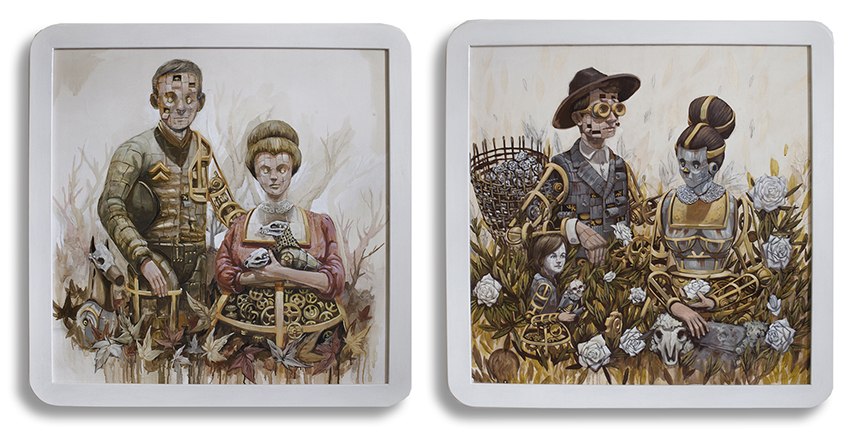 Pixel Pancho Solo Exhibition
The Pixel Pancho solo exhibition, Memory of Our Life, will see the Italian artist transform Gallery Two at StolenSpace into an installation. Known for his robotic murals and studio work, Pixel Pancho will create an installation that will take viewers into a surreal robotic environment for his debut London show. The wonderful looking show will feature a new body of works that explore the circle of life, capturing those moments as we grow while also making and learning from mistakes. Memory of Our Life will present a collection of beautifully crafted paintings, full of whimsical robotic figures, created with acrylics and pencil on wood panels with hand crafted frames. In keeping with the handcrafted theme, there will also be a truly stunning Memory of Our Life sketchbook, an antique book customised by Pixel Pancho and containing 34 hand drawn sketches in ink. To complete the surreal robotic environment, Pancho has crafted several pieces of furniture, musical boxes and sculpture with moving mechanisms, that will live beside the impressive Michelone, an edition of 10 handmade and articulated robots. Take a look at the Made in Italy exhibition that Pixel Pancho was involved in.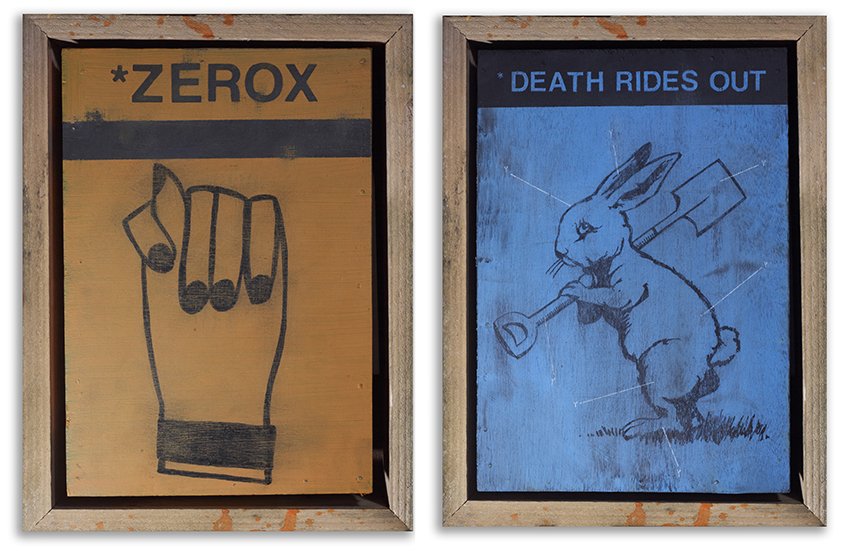 David Bray Solo Exhibition
Gallery One at StolenSpace will be home to the fascinating collection of images by British artist David Bray, in his solo exhibition Wrong Turn. This new body of works by David Bray sees the artist working on wood with paint, pen and pencil and framing the finished works with reclaimed wood, creating a wonderful lo-fi feeling to the artworks. The imagery in Wrong Turn is heavily influenced by hand poked tattoos, simple line drawings with elegant designs and several, of course, featuring erotic ladies. David Bray also explains that many of the images comes from getting lost in America when on a trip with musician Georg Lubitzer, which in turn led them to meet someone called Yossarian who gave the artist names, subjects and compositions that he should use. The works of David Bray display a warped sense of humour within a world of fantasy, inspired by Eric Gill, James Ensor, Eric Stanton, Bart Simpson and ancient Greece! For more tattoo inspired works check out Drawing Blood by Eno and Skins at their Zenith 1979 – 1984, featuring the work of Derek Ridgers.
The Pixel Pancho solo exhibition, Memory of our Life and the David Bray solo exhibition, Wrong Turn, both open at StolenSpace Gallery in London on 13th March, 2015 and run through until 12th April, 2015.
For all the latest exhibition news sign up to My Widewalls today!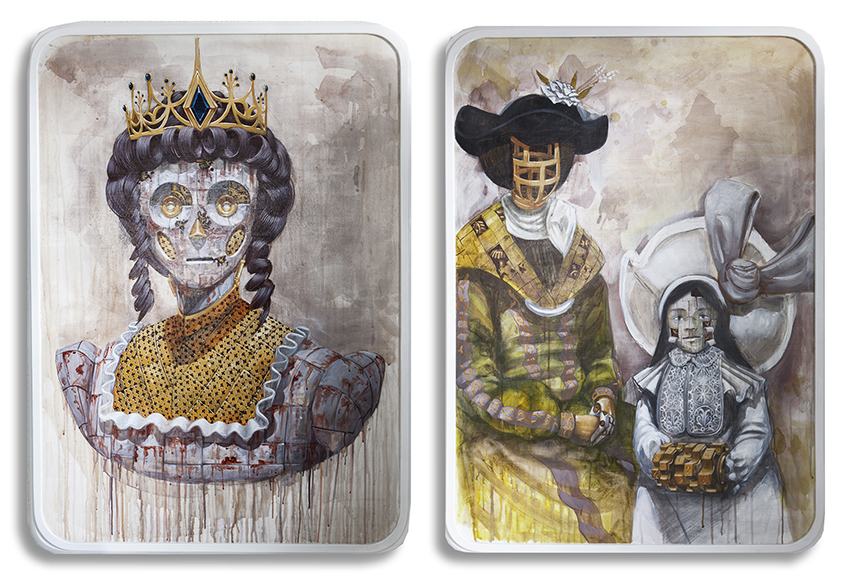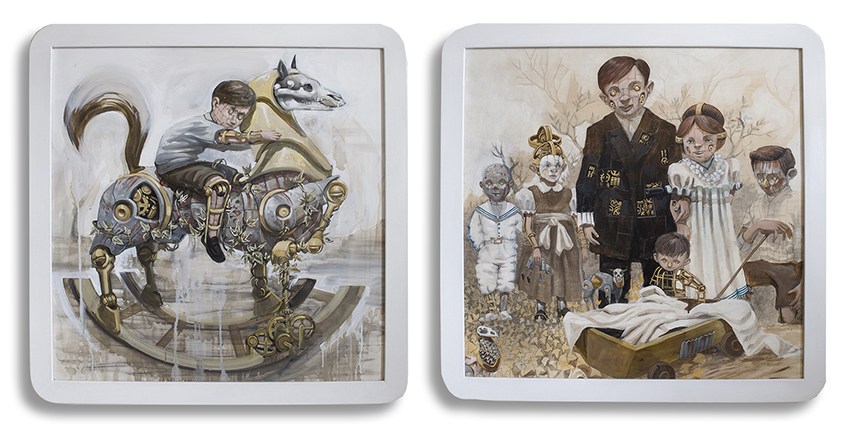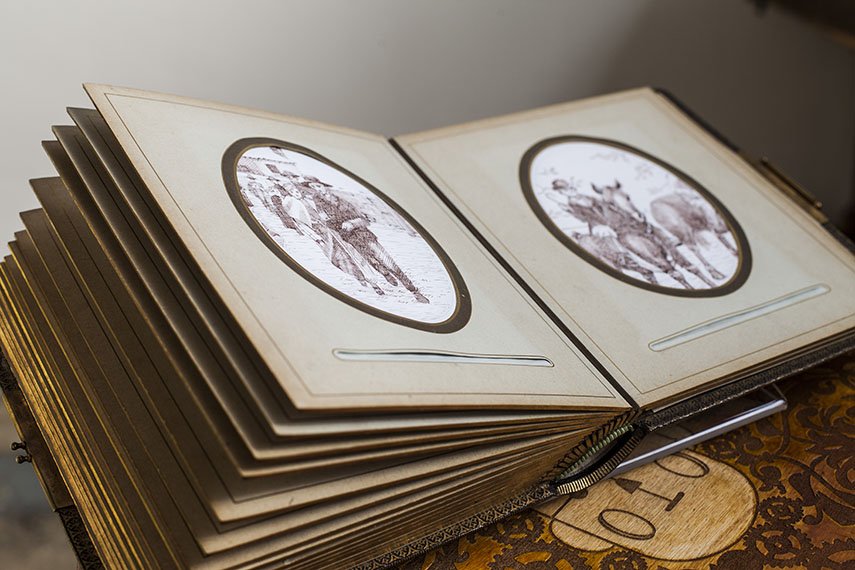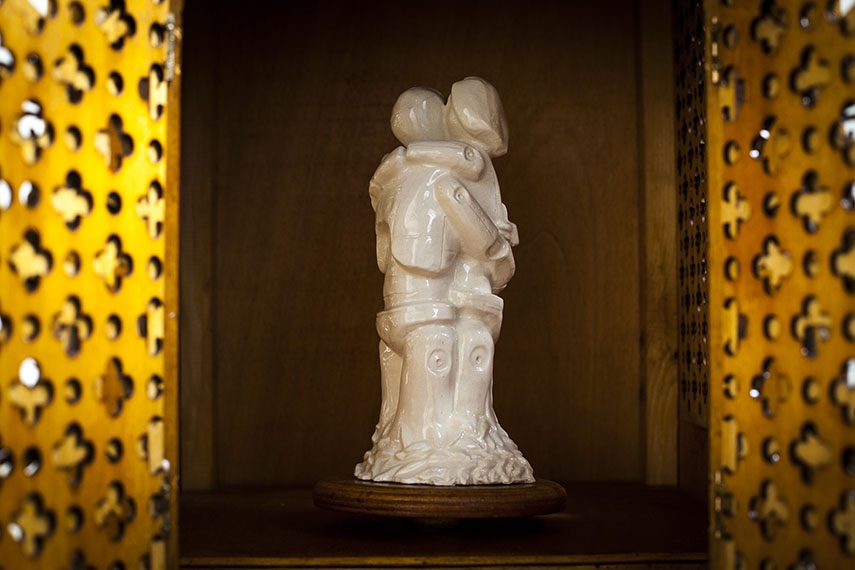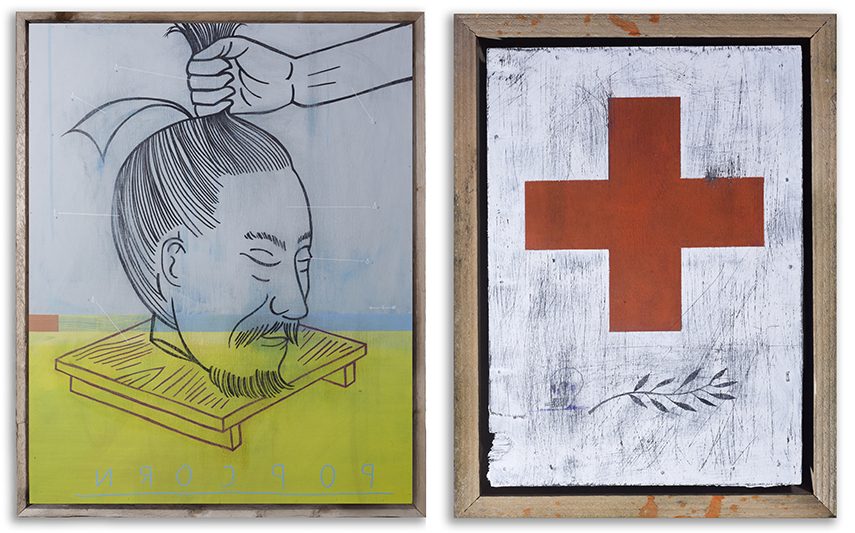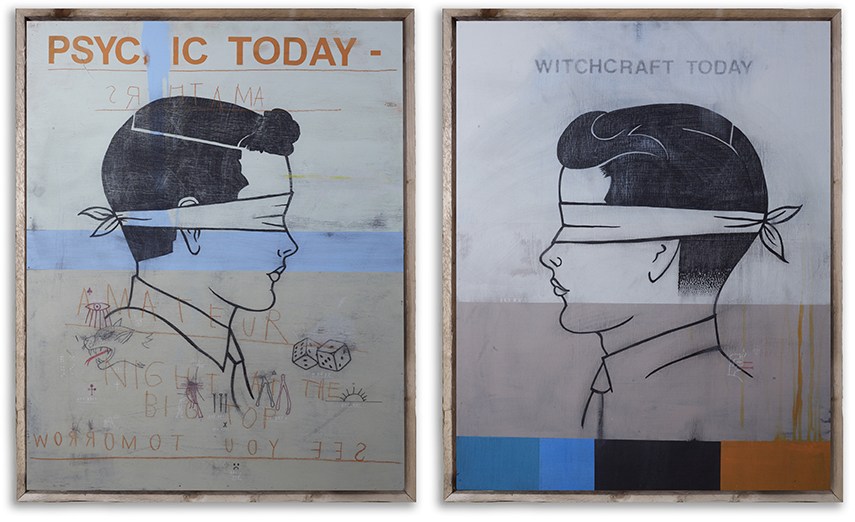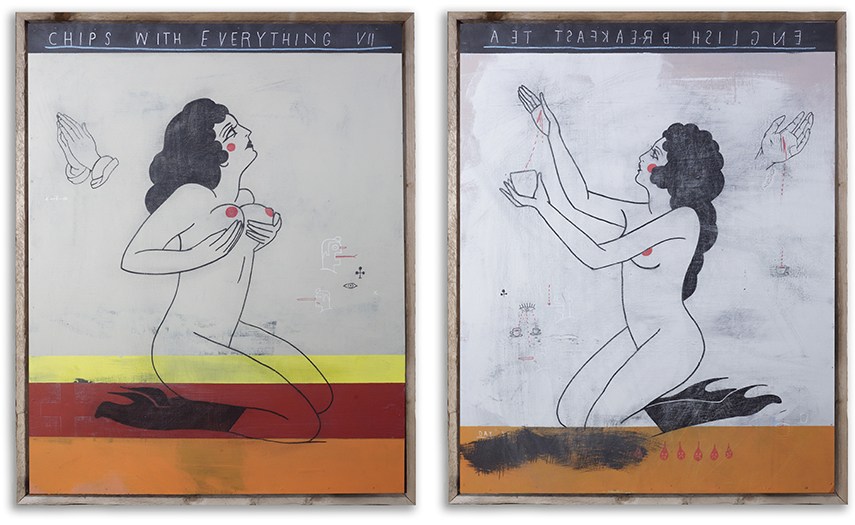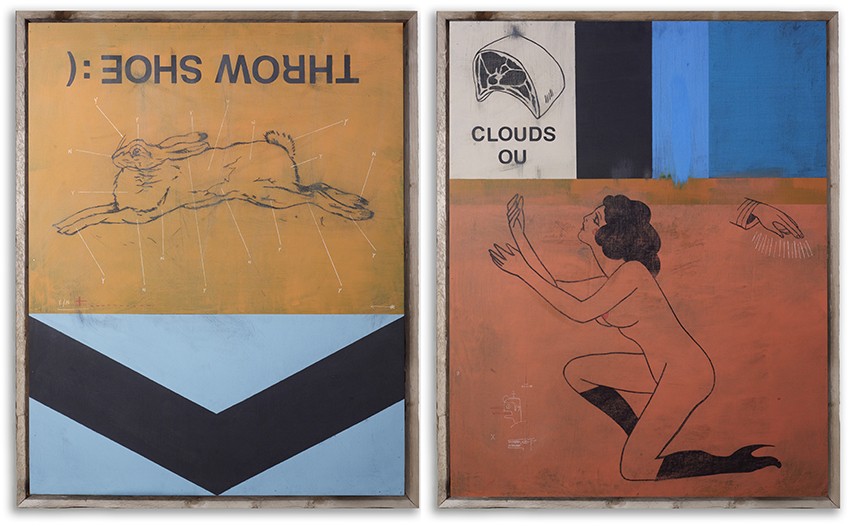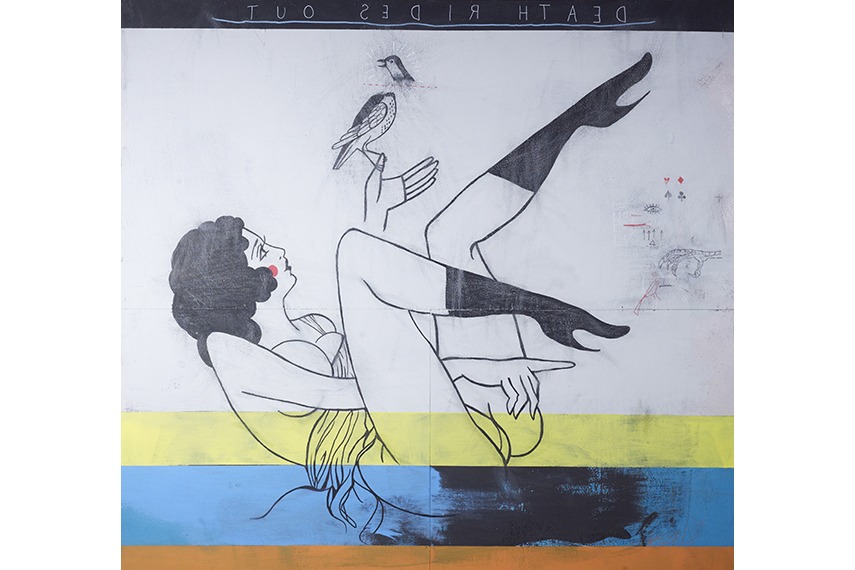 All images courtesy of StolenSpace Gallery.