Chicago is world-famous for its plethora of unique architectural styles, from the Chicago Bungalows and Two-Flats to the grand Graystones along Logan Boulevard and Lawndale Avenue, from the skyscrapers of the Loop as well as a wealth of sacred architecture such as the city's ornate Polish Cathedrals. At the same time, the urban energy and dynamism has had a lasting impact on architecture throughout the 20th and 21st Centuries.
The architecture of the Windy City has been the subject of a 13-month-long collaborative public art project between Pizza in the Rain and some of his friends. The project now concludes with an exhibition titled Landscapes at Vertical Gallery, Chicago's premier urban-contemporary art gallery.
The audience will have an opportunity to see works by Pizza in the Rain, who spearheaded the project, and artists Kate Lewis, Joseph Renda Jr., Matt Wojtan, Kirsten Valentine, Polly Jiménez, Danny Sobor, Zissou Tasseff-Elenkoff and Lie - all of which PITR personally handpicked. As the artist explained, it has always been his intention to conclude one of his projects with an exhibition:
These collaborative endeavors have introduced me to so many talented painters in Chicago and abroad. My hope is that I can continue to shine a light, if only for a moment, on these expert creators and allow them to connect with our city.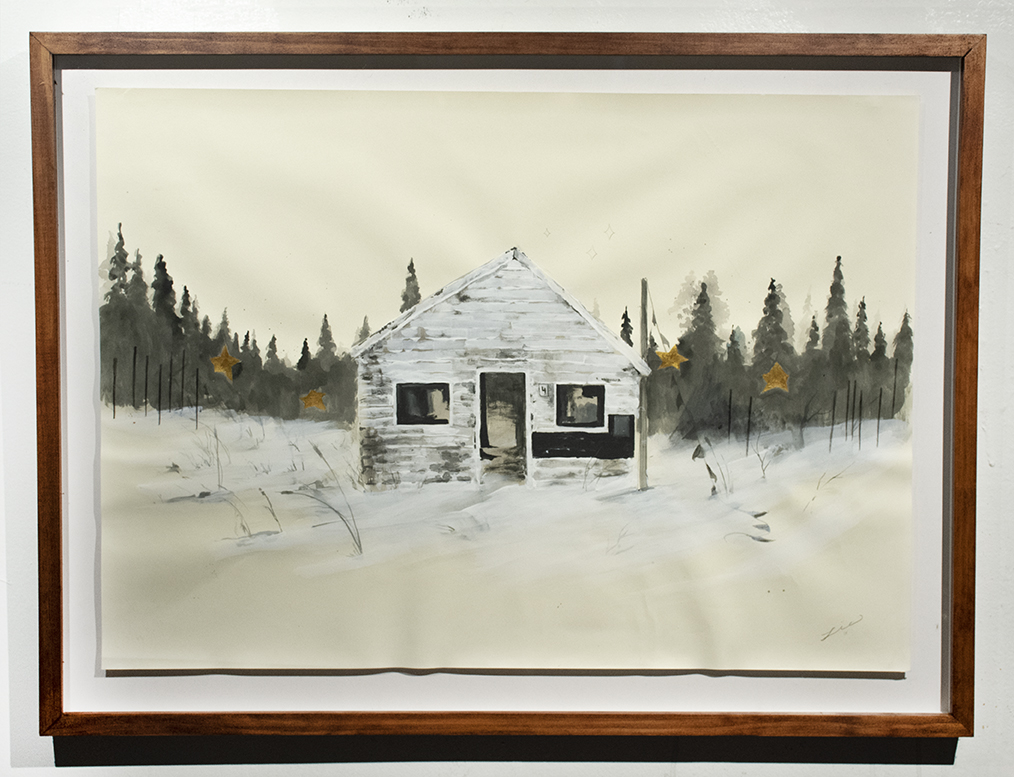 The Practice of Pizza in the Rain
A Chicago-based artist, Pizza in the Rain finds inspiration in the concept of public art and the underlying deviance that goes along with creating and painting anywhere, regardless of permission, as well as displaying work in non-traditional environments. He continues to work almost exclusively in public spaces, with an emphasis on creating art that harmoniously interacts with its surrounding environs.
PITR often collaborates with other artists and works on intensive annual projects, most of which involve putting up multiple pieces of unsanctioned figurative work on walls across Chicago, the US and overseas. Landscapes is his latest collaborative public effort. Vertical Gallery founder and owner Patrick Hull described PITR's works as very different from what anyone else is doing.
He's telling a yearlong story and turning the streets into a true exhibition space. Because they're wheat-paste, these pieces can last as little as a day. Others have lasted two years. You just don't know. It's a true street art experience.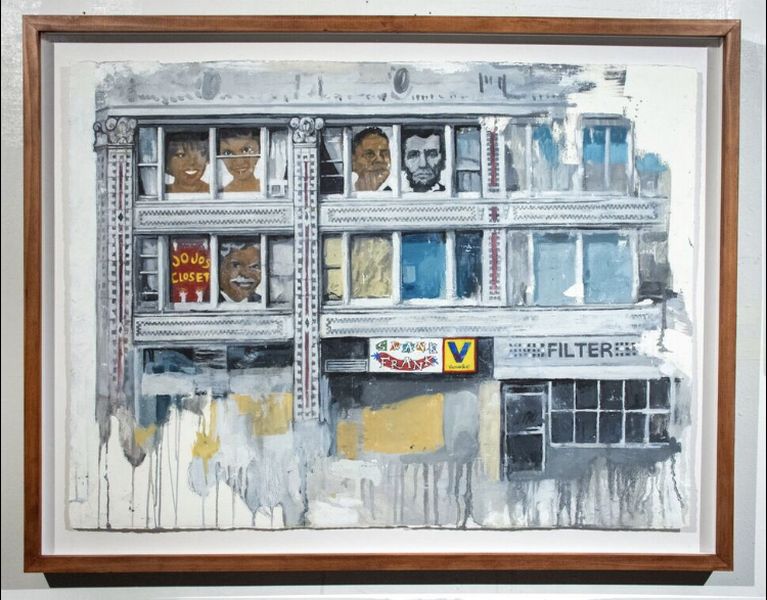 Landscapes
A project launched in October 2018, Landscapes seeks to reintroduce and reinvigorate familiar and foreign buildings, urban cityscapes and natural settings.
Each artist was asked by PITR to select one landscape, place, facade or natural urban image that has had a lasting impact on them. After they would make a decision, they both painted their separate interpretations of said place. These collaborations have been wheat-pasted each month throughout the streets of Chicago as enlarged copies rendered in black and white.
At Vertical Gallery, the audience has an opportunity to see the original works alongside a series of photos showcasing the installation of these paintings on the street.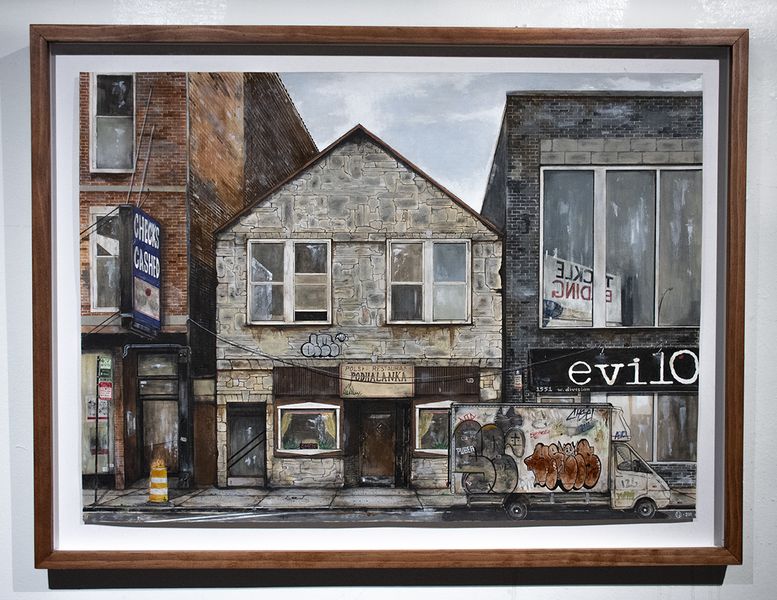 Landscapes at Vertical Gallery
Landscapes will take place at Vertical Gallery in Chicago, IL from November 23rd until December 28th, 2019. The opening reception will take place on Saturday, November 23rd, from 6 to 9 p.m. with many artists attending.
The exhibition will be accompanied by a 40-page, signed and numbered bound volume featuring art and text documenting the exhibit.
Featured image: Pizza in the Rain street art installation. All images courtesy Vertical Gallery.